With sources like YouTube, Facebook, Instagram, and so on, the demand for videos is at its peak level at the current time. No doubt, downloading these videos directly to your local storage is not made very efficient by these platforms. However, there are a whole lot of third-party services and applications that let you download them for free. But how about having an application that lets you download videos from all popular platforms?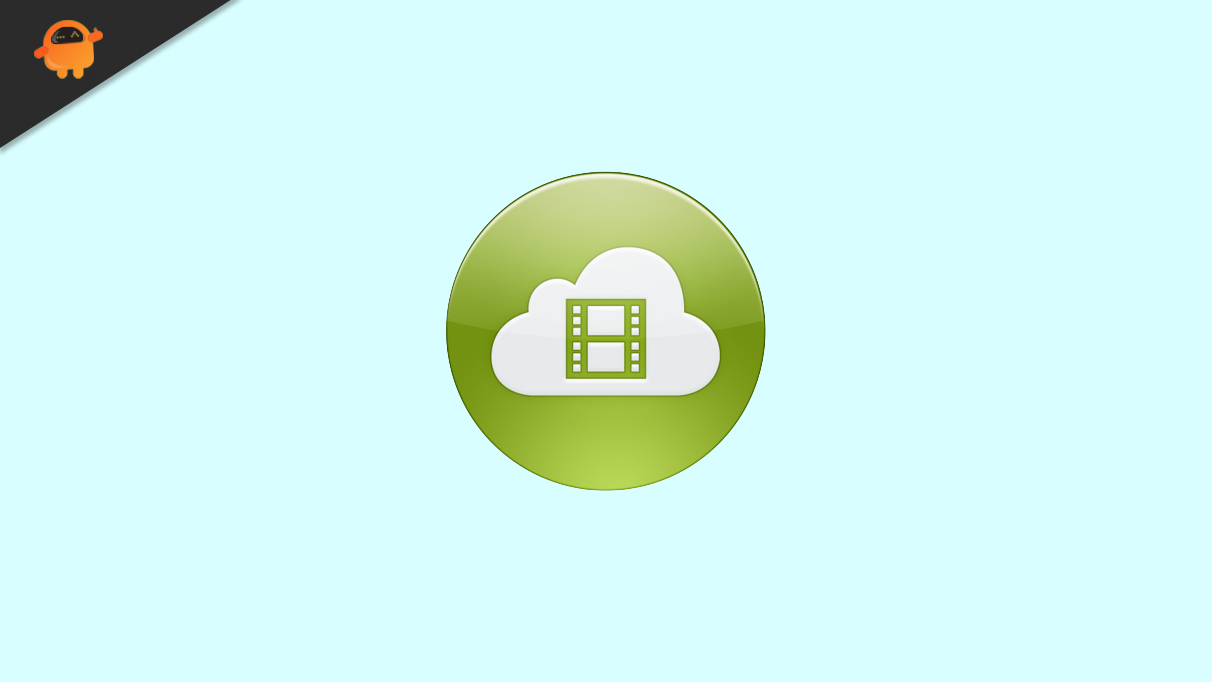 You heard it right, 4K Video Downloader for Android lets you download videos in the highest available quality from almost all popular platforms. And that's not all of it. Apart from just downloading videos, 4K Video Downloader for Android also offers you a whole lot of other features as well. You can download YouTube videos, playlists, audio, etc under the same roof. In other words, it is a go-to place for those who often download videos from various platforms.
4K Video Downloader for Android – A complete Video Downloading Application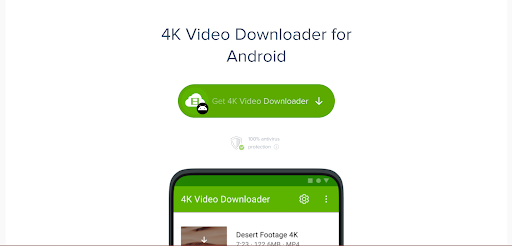 4K Video Downloader is an Android video downloader that enables you to download videos from various sources on your Android phone. Its clean and minimalistic design offers users easy and efficient use. Moreover, its fast downloading speed and quick response make it one of the most reliable products in its domain.
4K Video Downloader for Android – Supported Platforms
4K Video Downloader supports all the trending and popular platforms including social media and websites as well. Some of the most common platforms supported by the application are:
Youtube

Instagram

Vimeo

Facebook

Flickr

Likee

TikTok

Bilibili

Dailymotion
4K Video Downloader for Android – Features
Fortunately, when we talk about features, 4K Video Downloader provides a whole lot of them. Even other than downloading videos, there are some extra features that often come to use in our daily life. Here's a list of some unique features that 4K Video Downloader for Android provides to its users.
1. Video Download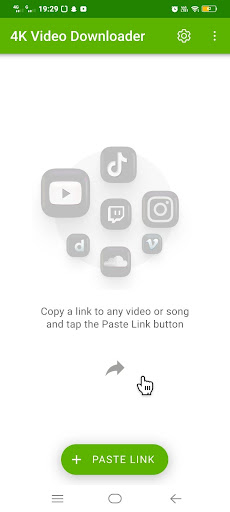 Downloading videos is now made easier than ever. You can download your favorite videos from anywhere just with a few clicks. Even more, it also allows you to download the same video as clips just to make the downloading faster and more efficient. All you need to do is copy the link to the video, launch your Watch app and tap on the 'Paste Link' button. This will automatically start downloading the video in one shot.
2. Audio Download
4K Video Downloader also allows you to convert any video to an audio file. Turn any YouTube or other videos into audio and you can easily download them without much of a hassle. Interestingly, you can convert any video format to MP3 without losing the actual audio quality. Additionally, you can also download Audiobooks and save the whole playlist in audio format as well.
3. Download an entire Playlist
Very often we create our own playlist of choice or suppose we have our favorite artist's playlist. However, downloading each video one after another is quite troublesome. But the 4K Video Downloader for Android removes all such trouble by allowing you to download an entire playlist at once. Instead of downloading single videos, copy the playlist link and paste it into the app. And that's pretty much it, all the videos will start downloading straight away. So, downloading songs, videos, and tutorials is now made easier than ever.
4. Download an entire YouTube Channel
Now, if you have got your favorite person's YouTube channel and want to save all their videos locally, 4K Video Downloader for Android again comes into the picture. It allows you to download all the videos from a particular YouTube channel directly to your Android device.
5. Download Streams
Live streams are a whole new mode of entertainment. And especially if you are into gaming or anything so specific, you will never want to miss your favorite streamers on the role. Fortunately, with the 4K Video Downloader, you can now download the recorded streams from Twitch or so and keep watching them even when deleted.
6. Download Podcasts
What's apart from videos? Well, you can also download different types of podcasts, music, and so on and play them on your Android device whenever you want to. You can even download the entire series and play them as you are on your daily life routine.
7. Download High-Quality Videos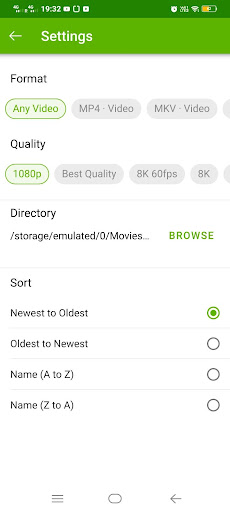 With all the features we have mentioned, the best part about the 4K Video Downloader is that it doesn't compromise the quality either. You can download any video in the highest available quality and in various formats as well. It supports 360p, 480p, 720p, 1080p, 4k, and 8k downloads. Besides, you can also convert any video to MP3, MP4, MKV, 3GP, M4A, OGG, FLV, and so on.
8. Truly Offline Access
With the 4K Video Downloader for Android, you can now watch YouTube videos offline. Get access to SoundCloud and various other services for free and without any internet connection as well.
Conclusion
So, you see as I have mentioned earlier, the 4K Video Downloader for Android just makes your work a lot easier. Rather than accessing different tools, everything is now integrated under the same roof. Just copy the link to the video and download it in a few clicks, change its format, set a dedicated quality, and that's all. And for your knowledge, everything here is very much easy to implement. All you need is a few selected clicks and you will get your desired result.