Did you know that you can use a mouse to control your Android tablet or even a smartphone? For certain tasks such as video editing or graphics design, using a mouse instead of the touch screen can exponentially increase your productivity.
Not all mice can be connected to Android devices. In this post, we handpicked the best Android-compatible mice in the market.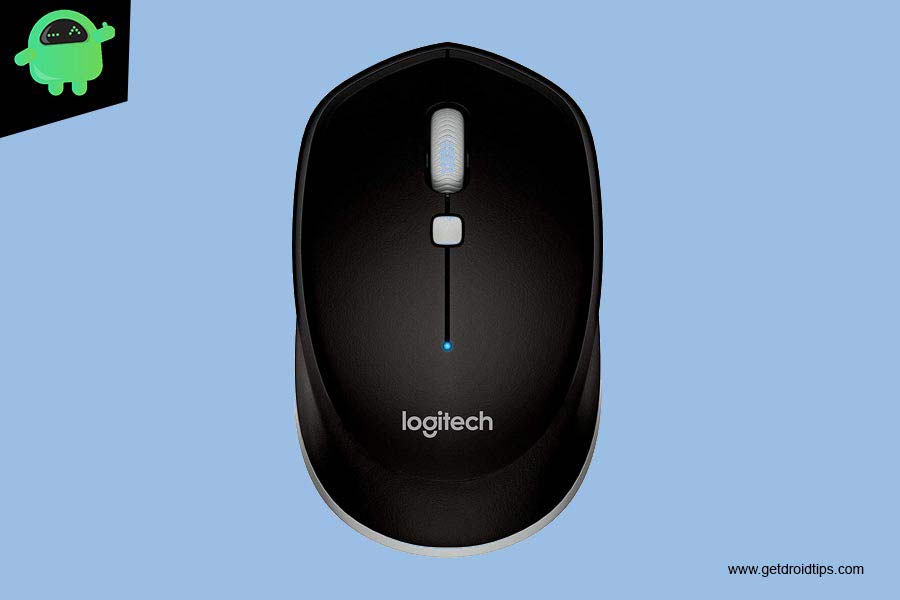 Logitech M535 Bluetooth Mouse
Connectivity: Bluetooth 3.0
Battery: 1 X AA (included), up to 10 months
Compatibility: At least Mac OS X 10.8, Windows 7, Chrome OS, Android 5.0
DPI: 1000
Warranty: 1 year
For the most well-rounded Android-compatible mouse on our list, we have the Logitech M535 Bluetooth Mouse. With thousands of glowing reviews, this reasonably-priced pointing device has been tried and tested to perform well on various platforms and devices using a Bluetooth connection, including Android tablets.
Usage and even opening the package are made easy. Many buyers love the clam-shell packaging with an easy-open tab so you don't have to resort to a knife or scissors to open it. Meanwhile, aside from being quick to pair, it has a 4-way scroll wheel that can move sideways to go to the previous or next web page on the tab.
We also like that it has a compact size and that it has a slightly rubbery texture that makes it feel more expensive than it is. Our only gripe with the M535 is that its clicks are on the loud side.
Jelly Comb Vertical Wireless Mouse
Connectivity: 2.4G
Battery: 1 X AA (not included)
Compatibility: Windows, Linux, Mac (semi-compatible), Android (via OTG)
DPI: 800, 1200, 1600
Warranty: Lifetime
For buyers whose main concern is ergonomics, the Jelly Comb Vertical Mouse is your best Android mouse option, especially if you have small hands. A multi platform-compatible device, it has a highly contoured shape which puts the wrist in a neutral handshake position to prevent musculoskeletal disorders (MSDs) like carpal tunnel syndrome. Though it takes a bit of getting used to, it does wonders for wrist pain.
Unlike the other mice on our list, though, the Jelly Comb isn't inherently Android-friendly since it lacks Bluetooth connectivity. To make it work with your Android device, just pair it with an OTG cable. Plug the micro USB end of the OTG cable into your phone or tablet and, on the other end, attach the receiver that comes with the mouse.
Logitech M557 Bluetooth Mouse
Connectivity: Bluetooth
Battery: 2 X AA (included), up to 1 year
Compatibility: At least Mac OS X 10.4, Windows XP, Chrome OS, Android
DPI: 1000
Warranty: 3-year limited hardware warranty
If you're a lefty who's been frustrated over the lack of left-handed Android-compatible mice, fret not because the Logitech M557 is here. Sporting a slim profile and ambidextrous design, it doesn't take up much desk space and can be used by lefties and righties alike. It supports all Bluetooth-capable devices including Android smartphones and tablets.
One of the best things about the M557 is that the buttons are programmable. This means that you can configure what functions you want for each button. It also has good battery life, though the 2 AA batteries make it a little heavier than the other mice on our list. So, if you have a weak wrist, this might not be the best option for you.
Perixx Perimice-802 Wireless Bluetooth Mouse
Connectivity: Bluetooth 3.0
Battery: 2 X AAA (not included), up to 8 to 10 months
Compatibility: At least Windows XP, Mac OS X, iOS 13, Android 4. 0, and Linux
DPI: 1000
Next is our favourite budget-priced Android-compatible mouse, the Perixx Perimice-802. Don't underestimate this wireless mouse just because it's affordable. It doesn't require a receiver nor an OTG cable to work with operating systems like Android and other Bluetooth-enabled devices.
Powered by two AAA batteries, the Perimice-802 has quite a long lifespan of up to 10 months. It also has the basics covered with the scroll wheel for easy web and document browsing and idle and sleeping modes to make the batteries last longer. All these features bundled together in one inexpensive product, it's easy to see why it's highly rated.
VicTsing Multi-mode Wireless Mouse – highest dpi, rechargeable
Connectivity: Dual Bluetooth 4.0, 2.4G
Battery: Rechargeable, 2-hour full charge lasts up to 12 months 
Compatibility: At least Windows 8, Android, iOS 13, Mac OS 
DPI: 800, 1200, 1600, 2400, 3200
Warranty: 1 year
Rounding off our list is a multi-mode wireless mouse from VicTsing. Unlike the other mice we've chosen so far which can only be paired with one device at a time, this model can be connected with three devices at the same time. One buyer, for example, mentioned that he can alternate controlling his MacBook, Windows PC, and Android tablet with the touch of a button.
Two of the connections use Bluetooth 4.0 to consume less power and minimize lag. Meanwhile, the third connection, which uses 2.4G technology, can be used for non-Bluetooth devices.
The Vic Tsing also stands out thanks to its eco-friendly rechargeable built-in battery which can last a year with just a 2-hour full charge. You can even switch between 5 DPI settings depending on your task. Go with low DPI if you enjoy playing FPS games and want to do head-shots. Then, switch to a high DPI if you have an FHD monitor and move around the screen faster.