Looking for some of the best Android Launchers for your smartphone? Since the list is inexhaustible and never-ending on the Google Play Store listings, we have compiled our own list of the top 8 launchers we feel you might really like! Read on to know more.
When Android first started gaining traction, in the good old Froyo and Gingerbread days, multiple developers hopped onto the Android Market (now known as the Google Play Store) and found it to be a great opportunity to give users third party launchers. Today in 2021, we have literally thousands of offerings both from the established and well-reputed developers and even from the new and uprising ones. What makes Android so good is the number of options the user has, both free and paid included. The launcher is one such feature that has always enlightened an Android user and has differentiated him/her from consumers of other ecosystems like iOS or Windows Phone.
It is with great pride that Android users welcome new and new launchers, but with dozens of new options being rolled out every week, it begs the question – which one of them all is the best? That question is almost impossible to give a straight answer to since every launcher in its own way has its perks and downsides. However, having over 7 years of experience trying and testing multiple launchers out there, I feel entitled to share some of my favorites! Obviously, this list is majorly subjective, some people have liked that other people just dislike, and vice versa. However while picking out all the following launchers I've kept in mind to include only those which had good user reviews, stable and timely updates, and constitute at least one big selling point that differentiates them from the others.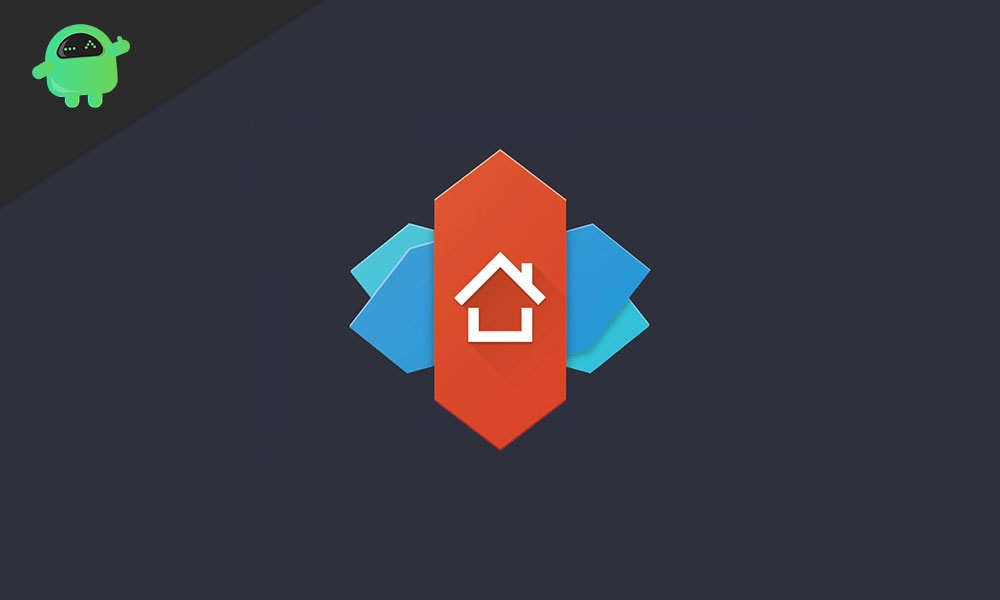 8 Best Android Launchers for your Smartphone
All of the apps mentioned below have been tried and tested by yours truly, and I recommend only those apps that provide a fulfilling user experience. As far as availability goes, most of the apps we've mentioned below are free, to begin with, but run on a freemium basis which means users can opt into buying the premium versions which unlocks a whole lot of other cool features. Overall, if you don't plan on spending any money on an Android launcher, you can still enjoy most of the listings here too! With that being said, let's take a look at our top picks!
#1 – Nova Launcher
Let's begin with the most obvious but also one of the most deserving ones on this list. Nova Launcher is something that every Android user has already seen or has used at least once in his/her life. It has been around for ages, being one of the oldest Launchers on this entire list. This brings the developer front of Nova Launcher to being one of the best as well. Constant new features are being worked upon and being added in the betas. In a nutshell, Nova Launcher is your best bet if you want the most customization out of your phone's home screen and even the app drawer. If we sit down to talk about all the features it sports, this article would go on endlessly, however, for those who want to change icon sizes, icon packs, text color, app drawer backdrops, the app grids, the folder layout, and so on and on – Nova Launcher is your one-stop-shop.
It has a premium version too which we highly recommend since it unlocks a good chunk of cool features, and Nova Launcher is usually on sale too, so make sure you get the best deal while you can. You can try out Nova Launcher by following the link to the Google Play Store page below :
#2 – Poco Launcher
The next one on our list is the only one that comes from an established smartphone OEM, and that's the Poco Launcher by Xiaomi. The launcher itself was released alongside the Poco F1, and Xiaomi thought it'd be cool to release the app for all Android smartphones and that was indeed a great execution! The entire principle of the Poco Launcher is design, fluidity, and minimalism. You won't be finding any groundbreaking features that would customize the launcher to be truly yours, but it has many neat tricks up its sleeve. For starters, the built-in wallpapers are highly colorful and give a great contrast to the contents of your home screen. The way the app drawer is built has been designed to list out your apps in such a way that they get sorted by their color scheme. At first, this might seem like a very non-intuitive idea, but the more you use this is the more you realize how fast and simple it is to find apps because your brain responds to color faster than anything.
Overall, if you're in the market for a super stable, but also very design and aesthetically oriented launcher, we couldn't recommend Poco Launcher any more than we already do! You can find the download link for the launcher by following the Google Play Store link below :
#3 – Pixel Launcher
This one is directly by Google, made for Google, but now you can enjoy the Pixel Launcher on any Android device that supports it! While you can try to sideload the latest Pixel Launcher APK to get the latest features from the newly announced Pixel devices, you can also use the version available on the Google Play Store since it is much more stable and gets timely updates. The main differentiating factor between the Pixel Launcher and other offerings is how smooth and native it feels to use this launcher. You can swipe anywhere on the screen to open the app drawer, long press on any app to view quick actions, and even have app suggestions at the very top for you to launch them quickly. The most highlighting feature though is the Google Now feed that is available only a swipe away from the home screen that displays the weather, latest news, and information that you would really be fond of. The Pixel Launcher obviously has almost zero to no customization in terms of design, colors, or icon packs but it is made for those who want the stock most experience on their non-Pixel device.
If you want to be first in line to experience how a true Pixel user would, then you should opt into trying out the Pixel Launcher. You can download its latest version from the Google Play Store by following the link below :
#4 – Lawnchair Launcher
Apart from its clever name, Lawnchair Launcher brings to the board many of the features from the Pixel Launcher but serves the same set of options with a coating of customization on top. For starters, users get a very clean and Pixel-inspired launcher setup, to begin with. However, if you dive deep in the menus you can change the icon packs, set the launcher wide theme to dark or AMOLED black, tweak the grid size as per your liking, and even apply a smart blur to give contrast to your apps and icons everywhere. All of this comes absolutely free, and Lawnchair has been one of my favorite launchers to install on any new smartphone I get. There is also version 2 of the same but due to a few constraints, the developer hasn't been able to push it to the Google Play Store. However, for most people, we feel Lawnchair is still worthy enough to replace whatever stock launcher your phone came baked in with.
Once installed, you will be able to tweak all the settings you want easily and with a few taps at the most. You can also enable the Google Now Feed to the left by following the instructions within the app settings itself. To download Lawnchair Launcher, you can follow the Google Play Store link below :
#5 – Niagara Launcher
The next pick on our list also happens to be the most visually appealing and different from the others. Niagara Launcher brings to the table a never before implemented idea of an Android Launcher. It completely ditches the concept of a floating or sliding app drawer to display all the apps with their icons, and instead makes them into a carousel list of contrasted text right on your home screen. You can swipe in the list and find the app you're looking for using just a single hand, regardless of how big your smartphone is. Niagara Launcher also sports a few other features which include a new way of peeking at r notifications. You have an entire sub-page dedicated to reading and replying to all the notifications pending on your Android device. Users can also choose to hide the applications from the scrolling list if they so prefer to. Niagara Launcher is still under development and is hence termed as an "unreleased" app on the Play Store. This also is because the developers are hard at work adding new and more intuitive features to the app for when they announce the stable release.
Niagara Launcher is completely free as of now, and we feel it is highly recommended to people who crave simplicity over style and convenience overloads of features. You can try out Niagara Launcher on your Android phone by download its latest version from the Google Play Store by following the link below :
#6 – AIO Launcher
AIO Launcher is something that will breathe a new life into your Android phone. It offers a user interface unlike most other launchers as it prioritizes the display of information above everything else. You have easy access to stuff like your RAM usage, how much storage your phone has left, and the status of your battery. You can even add widgets to tell you the latest news and happenings around you. When it comes to customization, you can pretty just change just about everything with AIO Launcher. You can download and apply third-party icon packs, change the text size, and even play around with the font settings quite a bit. AIO Launcher also lets you change the icon shape to better match your taste. There are hundreds of themes that you can download and apply within the launcher, and each one of them is truly unique. AIO Launcher also has support for full Tasker integration, and this is fantastic for people who love automation.
Overall, AIO Launcher provides you with a slightly different home screen feel and gives you some of the best power user features on top. You can try out AIO Launcher on your Android phone by download its latest version from the Google Play Store by following the link below :
#7 – Microsoft Launcher
Next on our list of some of the best Android launchers for your smartphone that you can use for free, we have Microsoft Launcher. While it is a known fact that the company's Windows Mobile department fell short in many ways and came crashing down, some of their software is not half bad. Microsoft Launcher is an excellent example of a product done right. On the surface (that's a pun), Microsoft Launcher seems to bring essentially the same set of features that most other Android launchers do and but in a very different user interface. Everything about Microsoft Launcher screams minimalism and class. The home screen gives you access to your most-used apps and the ability to add various widgets as you please. The launcher also has a dedicated section where it curates the most relevant news for you. If the bright white theme isn't cut for you, the launcher also has a stealthy dark mode that can be enabled with a toggle.
There is a ton that comes with Microsoft Launcher, and the customizations you can do with it are endless. The wallpapers that it gives you access to are some of the best we have seen that come with a launcher too. You can try out Microsoft Launcher on your Android phone by download its latest version from the Google Play Store by following the link below :
#8 – GO Launcher
Ending our list, we have one of the oldest launchers to have ever existed for Android devices. GO Launcher has been around since the early days of Android customization and its principles of offering very visual animations and 3D transitions still haven't changed in 2021. I still remember using GO Launcher as my default launcher way back in 2012 on my first Android device.
GO Launcher comes with over 10,000 different themes and many more wallpapers. The theme store has a wide variety of both free and paid themes that you can use to change the way your phone looks. The 3D transitions might not be for everybody, but you can always disable all the eye candy for a straightforward experience.
The developers offer other services and apps such as an app locker, a DIY live wallpaper app, and a phone cleaner to go along with the launcher. You can download the latest version of this GO Launcher for your device by following the Google Play Store link given below :
That's all folks! We hope you enjoyed our roundup of some of the Best Android Launchers for your smartphone! Which one among the list is your favorite, and how many of these launchers have you already known or have been using? Know other good Android Launchers that you feel people might find interesting? Do let us know in the comments section below, we'd be delighted to hear from you guys!