If you've been looking for a smart, stylish and superior ride experience – look no further! I recently had the opportunity to test out one of the newest bikes on the market: an elegantly designed machine that offers a great combination of comfort, performance, smart features and luxury. Right away when I saw it, I knew this was something special. Its sleek design caught my eye.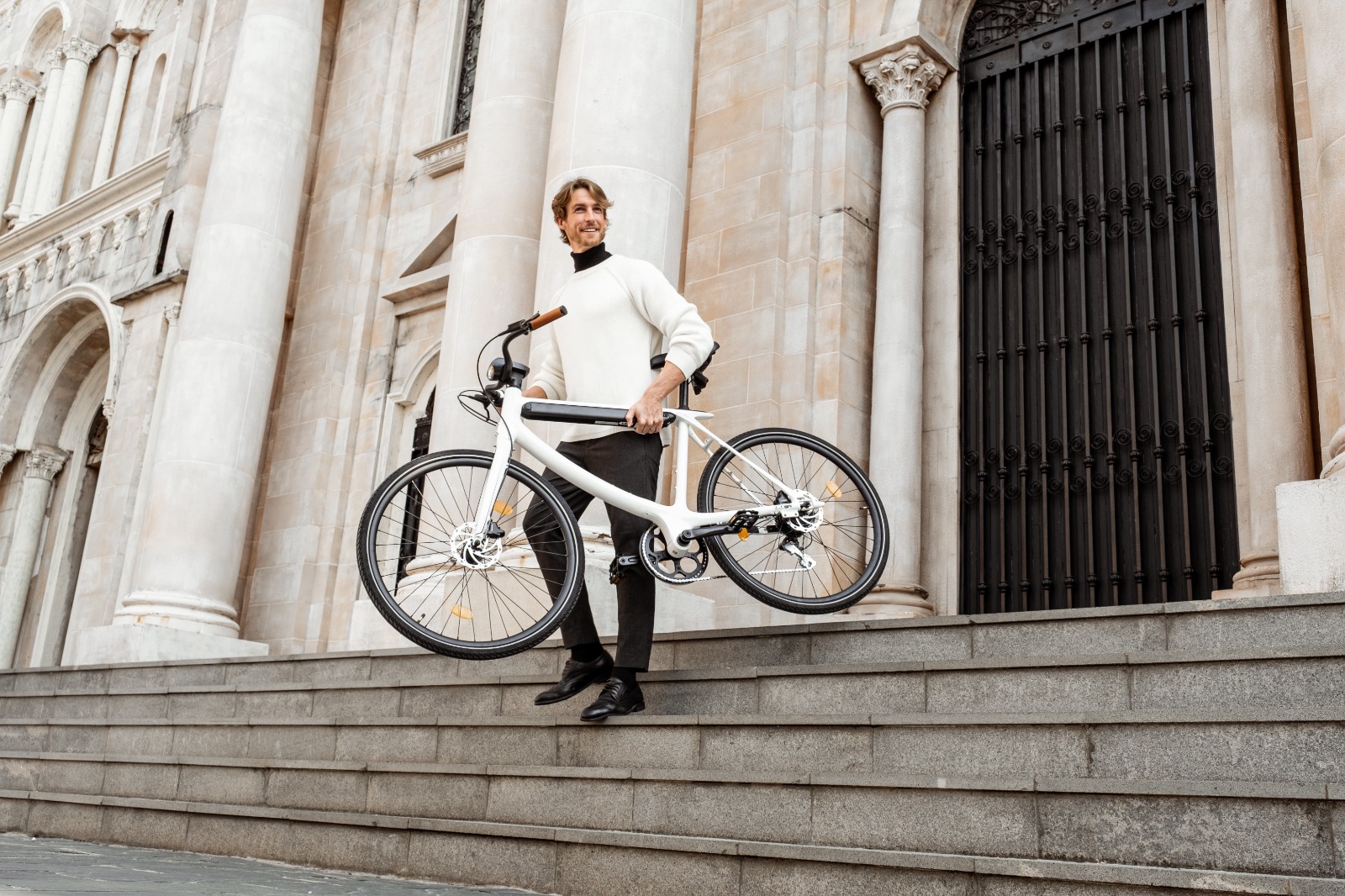 Everything You Need To Know about Urtopia
The glossy white and intricate details made it stand apart from other models in its class. Its features, advantages and purpose-I concluded that this bike is truly unlike any other found on the market today; making it well worth every penny spent!
I was super excited when I got the chance to test-ride the Urtopia Chord e-bike. With a combination of comfort, luxury, and purposeful features all rolled into one package, I had a lot to love about this bike!
Unique design that will turn heads, unparalleled elegance and style
The Urtopia Chord e-bike is truly a sight to behold. Its sleek, white design catches the eye with its intricate details and glossy finish. When I first took the elegant bike out of the box, I was quickly enthralled by its smooth lines and glossy paint – something akin to a piano accompanied by classical music. What's more, while this aluminum bike had no visible weld traces, the attention to detail with its design was incomparable. After talking to their team, they revealed that they used a car grade man-craft called "liquid forging" to make such detailed design like at the joint point between the seat tube and top tube possible. I was deeply impressed by how much effort was put into making this ebike unique compared to all the others out there! Riding this ebike makes me feel so confident due to its impressive craftsmanship.
Smart technology for safety and convenience
I would call it is the smartest ebike on the market. It features a revolutionary handlebar called the 'smartbar' where all the clever functions are contained. 4G connectivity powered by an embedded SIM card, GPS, gyroscope technology , microphone, speaker and fingerprint reader. It even has Bluetooth capabilities built in so you can access multiple smart functions seamlessly! The possibilities with this bike are endless and you're sure to benefit from superb safety and convenience as you ride.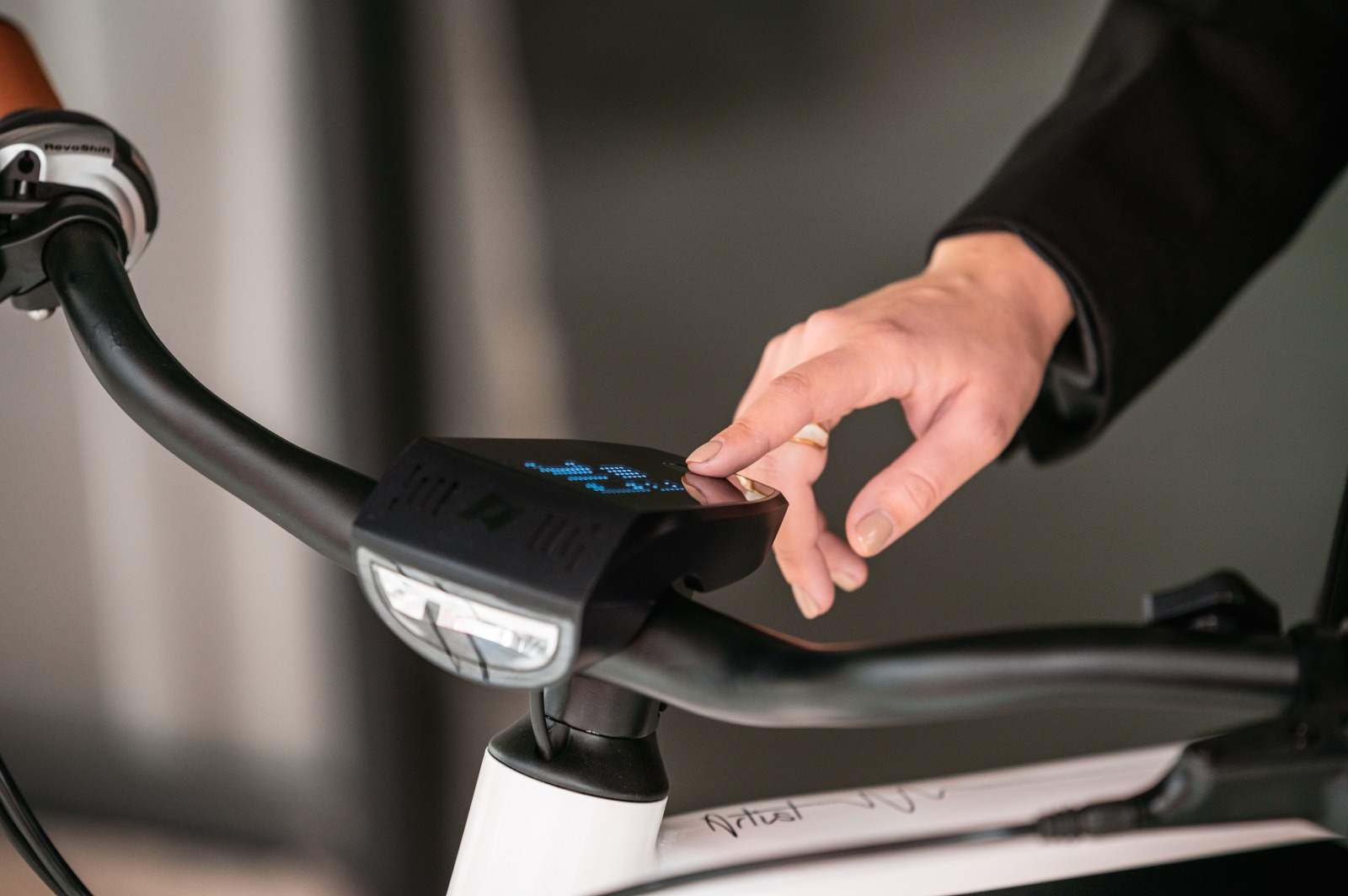 I absolutely love the safety features that come included. The fingerprint activation prevents any unauthorized use of the bike, and the alarm function ensures I'm notified if anyone touches my bike. With the GPS tracking feature, I'm always able to know where my bike is at any moment – which has definitely made me feel more secure since it's almost impossible for it to get truly lost.
Beyond this, I love the navigation display. It can show arrows on its matrix screen for directions and even has a built-in speaker so it will announce turns like you would usually find in a navigation app. Plus, there's haptic feedback on the handlebars when you turn so you don't ever miss an intended path! After testing it out myself, I can honestly say that this combination of features is incredibly useful and makes riding much more enjoyable as while being able to take in the sights without major distractions.
This bike doesn't just feature voice control, ride data recording, Bluetooth music and a shareable riding route on the Urtopia app but it also has an integrated stvzo front light AND even comes with a game mode. But that's not all – there are even more surprises to discover.
With Over The Air (OTA) updates, this amazing bike can stay updated with any new functions released in the future. Thanks to its modular design, you can easily do a hardware update. Simply touch a button or replace a box to upgrade your bike's hardware and make sure it remains at the cutting edge of technology. Unbelievable, right? With this smartest ebike by Urotpia, you could enjoy years of hassle-free cycling and total peace of mind for the future.
Superior quality and comfort while riding
let's talk about the light weight of this bike. It weighs in at a light 21kg and I can tell you that it rides like a dream. The light weight makes it incredibly easy to control as it responds quickly to every turn; it's almost effortless to ride! And due to its light weight, my range has been greatly extended. All in all, this light weight bike is perfect for those who desire superior quality and comfort while riding.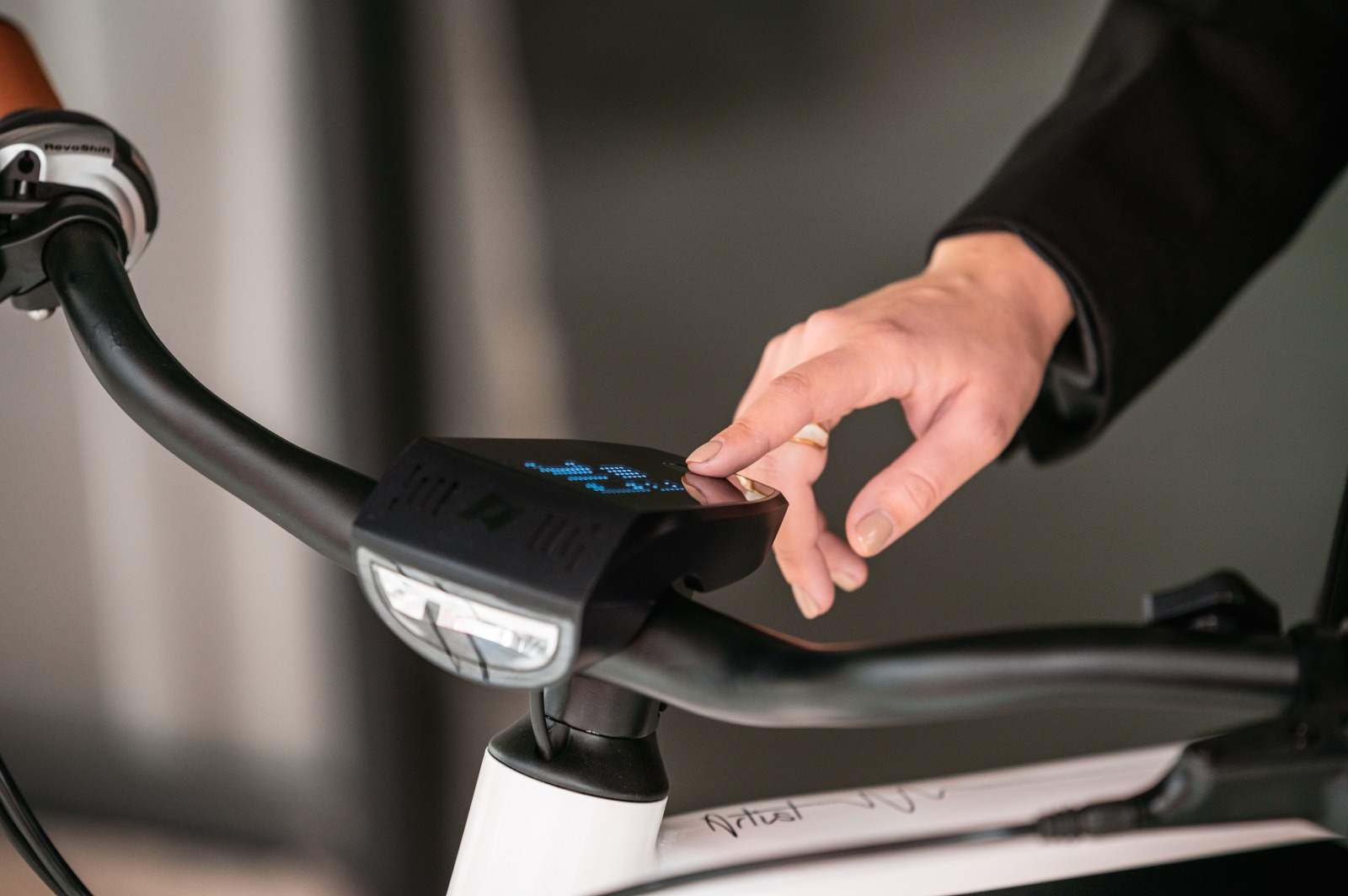 Riding the Chord around town is a truly superior experience. The comfortable upright riding position combined with a 250 W rear hub motor and torque sensor complemented by an 8-speed Shimano transmission and hydraulic disc brakes made for an incredible experience. The best part of my time with this ebike was that there was absolutely no delay or lag when it came to acceleration, coordinating with the assistance seamlessly. I'm also pleased to report that braking power was more than sufficient too – when I reached 50% battery, I had already ridden 54 km! Taking such details into consideration, I would estimate that one single charge could get me up to 100 km in optimal conditions. All in all, this smartest ebike certainly lives up to its promise of delivering superior quality and comfort while riding.
Riding the ebike that has a gear ratio range between 1.5 and 4.5 truly opened my eyes to what is possible. It has plenty of power for slow city rides, but also enough for me to hit 40km/hr during an enthusiastic ride. The cadency was surprisingly accommodating as well, so with the electric assistance I can have calm days out or get more vigorous exercise from it too, which is great! It really does feel like a hooligan dressed in a suit – beneath the good looks lies a bike ready for the most feral rides. Its versatility is extremely attractive and it easily became one of my favorite point.
Affordable price tag
Overall, the Urotpia Chord has blown me away with its incredible capabilities and craftsmanship. I can confidently say that it's one of the lightest, smartest and most efficient ebike on the market right now, When it comes to electric bicycles, the Urtopia Chord stands out from the crowd. Not only is this smart ebike sleek and stylish, but it also has an array of features that make it an attractive option for anyone looking for a reliable form of transportation. This bike is far ahead of its time.
What's more, the Urtopia Chord comes with a surprisingly affordable price tag when you consider all that it offers. This makes it an excellent choice for those who want a smart ebike that won't break the bank!