Adobe Premiere is an all-in-one video editing software that has been developed by Adobe Systems and launched back in 2003. There is a Pro version of Adobe Premiere available which is a successor to the standard Premiere version. Users can easily create, edit, organize, and share videos with the Adobe Premiere software with plenty of features and elements. Though the application runs smoothly on the Windows system without any bugs or errors, it seems that some of the users are experiencing an issue these days. Though Adobe Premiere is an industry-leading video editing software, sometimes it does not export videos. If you're also one of the victims, make sure to check this troubleshooting guide.
There is no better option can be found when it comes to the Adobe lineup applications or tool for computers like Adobe Illustrator, Adobe Premiere, Adobe Photoshop, Adobe Creative Cloud, Adobe Acrobat, Adobe After Effects, Lightroom, and plenty of other apps. Now, talking about Adobe Premiere, several users have started reporting that they're unable to export videos that's not expected at all from such a popular tool.
Also Read
How to Fix Adobe Illustrator SVG Export Issue
/note]
Fix: Adobe Premiere Does Not Export Video
Sometimes an outdated Adobe Premiere software can also cause issues with the video exporting. Meanwhile, temporary system glitches or background running tasks or low storage space or corrupted media file or codec format, and more issues can be some of the reasons. Therefore, without further ado, let's jump into the guide below.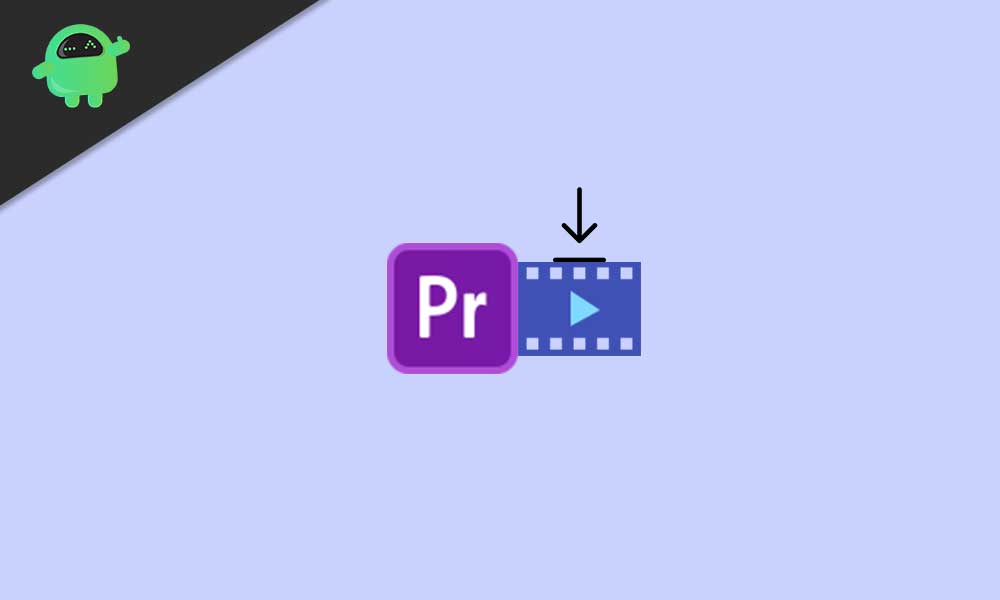 1. Check for Adobe Premiere Updates
It's highly recommended to check for Adobe Premiere updates because it may fix multiple bugs or errors and includes some of the features that should help you out. You should also keep in mind that Adobe frequently updates its software version for more stability and improvements. Though you'll be able to check for updates from the software, you can visit the official Adobe Premiere page to download the latest version directly.
2. Restart your Computer
Well, restarting your computer is a simple thing to do as a user. But it has a great impact on the system or apps to run properly if somehow anything causing cache or glitch issues. Meanwhile, if your CPU or GPU gets overheated or causing any issues with the system, a simple reboot will fix plenty of issues in a jiffy.
3. Check Enough Free Storage Space
It can also possible that your computer storage space gets low enough and you don't have enough free storage space left to export higher file-sized video. In that scenario, your Adobe Premiere software won't be able to export the video if the selected disk location gets full. Either you can change the location to another disk partition that has enough free space or you just need to delete/move files to free up some space.
4. Close Background Running Tasks
Make sure to go to the Task Manager (Ctrl+Shift+Esc) and eliminate unnecessary or higher CPU/Memory using tasks from the Processes section (if required). Once you close all the unnecessary or higher system resources consuming tasks from your Windows system, you'll be able to run graphics-intensive apps like Adobe Premiere easily apart from exporting videos.
[note color="blue" title_tag="p" title="Also Read"]
What Is CCXProcess on Startup? How to Disable It?
5. Try Disabling Security Programs
Although it's not necessary to disable the security programs on your Windows system, sometimes Windows Security or any third-party antivirus program can cause multiple issues with the heavy applications or its tasks. Make sure to temporarily turn off the real-time protection of your Windows security program and check whether the Adobe Premiere Does Not Export Video issue is still bothering you or not.
6. Change Video Rendering Optimization
If none of the above methods worked for you, try changing the video rendering optimization preference on your computer. To do this:
Launch Adobe Premiere or Premiere Pro whatever you use.
Then go to Edit > Click on Preferences.
Now, you've to click on the Optimize rendering for option.
Select Memory and click on OK to apply changes.
Finally, close the Adobe Premiere app and re-open it.
However, if this doesn't fix the issue, check the next method.
7. Allow Folder Permission
You should also make sure that whether your selected video export folder location has enough administrator permissions or not. To do this:
Go to the folder location where the Adobe Premiere is set to export videos.
Now, right-click on the folder > Click on Properties.
Go to the Security tab > Click on Edit.
You have to check for your username under the Group or user names section. If not found, simply click on Add.
Next, you'll have to enter your username > Click on Check Names.
Finally, click on OK to add the username.
Then enable the checkbox for Full Control under the Permissions for username section.
Click on Apply to save changes and then hit OK.
Enjoy!
8. Change the Codec Format
To recall, Adobe Premiere (Pro) uses the h.264 or MPEG codec format for rendering videos. If there are any video compression errors available, you may get the following error message that says "Codec compression error. This codec may be unable to support the requested frame size, or there may be a hardware or memory problem error." In that scenario, you can follow the steps below to fix the Adobe Premiere Does Not Export Video problem.
Launch the Adobe Premiere (Pro) app.
Open Export Settings.

For Format: choose the drop-down menu > Click on QuickTime or None.
For Video Codec: Choose Photo – JPEG.

Once done, try exporting the video.
9. Check Media File Before Exporting
The chances are high that may be your project or video file is already corrupted and that's why Adobe Premiere does not export video. In that case, you can disable all tracks and then export the video. Do the same for all tracks until you find the exporting video error. Once found, save the project with a different file name.
Now, you can remove the problematic part or frame from the video and try again to export it with a different name. This should come in handy for you and render the video without any issue.
That's it, guys. We assume you've found this guide very useful. If you've any queries, you can comment below.