Many Windows users have recently reported that they are facing crash issues with After effects. It is frustrating when you are working on a project for hours, and suddenly the application crashes, and all your hard work goes to vain. The autosave feature works in the background and does help in such situations, but it does not work all the time. And even if it does, repeatedly trying to get After effects working even when it is crashing regularly can be annoying.
The reasons behind this specific issue with After effects are many. If you are someone who is experiencing this crash issue and you are wondering how you can fix it, then you have come to the right place. Here in this article, we will look at all the possible solutions that many Windows users have used to eliminate this crashing issue. So without any further ado, let's get into it.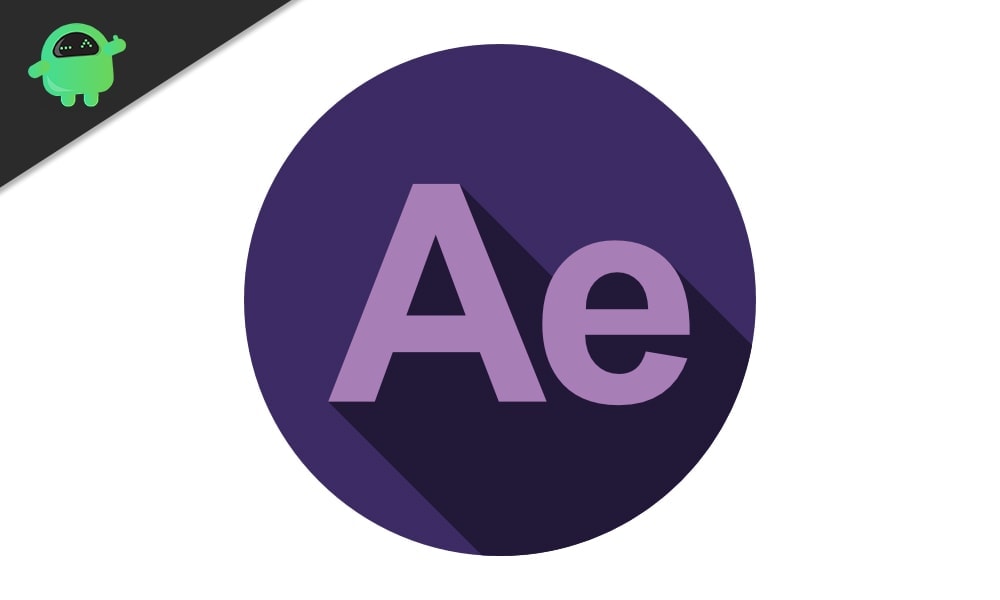 How to fix After Effects Crashing in Windows?
You don't need to try all the fixes that are mentioned here. One particular solution will do the trick for you. However, it is not possible to determine which method might work. So try one solution after the other until one of them fixes your After effects problem.
Update After Effects:
This is the first thing that you should try to fix your After Effects crashing issue. A program may have some bugs with a particular version, but the developers fix them through updates. So even with After Effects, you should try updating the software to the latest version. There are two ways to go about it. You can either download the latest version setup file from Adobe's official website. Or you can choose the update option available in the Creative Cloud Application Manager. Just open up the manager and go to the After effects section. Here select Update, and the program will be updated to the latest version. Make sure to have a decent internet connection before trying to update through the application.
Disable hardware acceleration:
If you have GPU acceleration turned on in After effects, you might see some crashes. Again, if you have selected your dedicated GPU for better graphics, consider switching to the integrated graphics unit.
Launch After effects and navigate to Edit > Preferences > Display.
Uncheck the box net to "Hardware Accelerate Composition, Layer, and Footage Panels."
As mentioned above, you should also switch from your dedicated graphics unit to your graphics unit. This has worked out for many people that frequently encountered crashes on their system.
Navigate to Edit > Preferences > Previews.
Under the fast preview section, you will see " GPU information." Click on it and switch from your dedicated GPU to your integrated GPU.
Update the Graphics driver:
Updating graphics drivers from time to time is necessary if you want your system running in optimum performance. After effects rely on graphics drivers a lot, and you need to make sure that this driver is always up to date. There are three ways to update the graphics driver.
Firstly, you can let Windows do it for you. Open up the Run dialog box by pressing Windows Key + R and enter "devmgmt.msc" in the space. Click on Ok, and the Device Manager will open up. Double-click on display adapters here and right-click on your graphics unit, and choose Update driver. Click on "Search automatically for updated driver software," and your computer will automatically start scanning for the latest graphics drivers on the internet. If it finds anything, it will download and install it on your system.
Secondly, you can visit the GPU manufacturer's website and look for the setup file for installing the latest drivers. Just remember only to download the file that works with your system. Once you have the setup file, install it like any other program, and you will have the latest graphics drivers installed on your system.
Thirdly, you can opt for a third-party driver utility program that scans your computer for any missing or corrupted driver files and then installs the latest drivers on your system. You can use such an application for updating your graphics drivers. These programs do charge a bit for their service.
After you are done updating your graphics driver to the latest version, try using After effects. If you still encounter crashes, then try the next solution mentioned below.
Purge memory & disk cache:
If most of your RAM is always occupied and the storage on your system is almost full, you will surely encounter crashes with After effects. To fix that, you can try purging memory and cache.
Launch After Effects and navigate to Edit > Purge > All Memory & Disk Cache.
Here, click on Ok.
Now try using After effects again. If it works fine now, then you need to upgrade your hardware components. To be precise, you need to upgrade your RAM and storage so that demanding programs like After effects can run smoothly.
However, even after purging, if you still encounter crashes, try the next solution mentioned below.
Delete the After Effects temp folder:
After effects, create a temp folder when it is running in a system, and when it is unable to access or load files from this temp folder, it crashes. So many users tried deleting this temp folder created by After effects, and that actually help them. You can give this a try too. You do not need to worry about the program not working with a temp folder. As soon as you launch After effects after deleting the temp folder, it will create a new temp folder again.
Launch the Windows Explorer.
Navigate to C:\Users\[Username]\AppData\Roaming\Adobe.
Here, delete the After Effects folder.
Now open up After effects again. It might take longer than usual this time around for the program to load up. If you reencounter the crash, try the next solution mentioned below.
Reinstall codecs and plugins:
Codecs are needed for encoding and decoding videos in After effects. You can get Adobe's codecs for After effects, or you can install a third-party codec. Third-party codecs are a bit tricky, though, as all of them are not compatible with After effects. So if you have incompatible codecs, consider uninstalling them right away. If you have encountered the crashing issue after installing a new codec then it is a sign that it is an incompatible codec for your system. Just uninstall all codecs and reinstall the default codecs for After effects.
If even that does not solve your problem with After effects, go for the next solution mentioned below.
Reserve RAM:
Reserving RAM will mean that your system will give more priority to After effects as it will receive more memory. This will allow After effects to run optimally and hence encounter no crashes.
Launch After effects and navigate to Edit > Preferences > Memory.
Reduce the number beside "RAM reserved for other applications." The lower the number, the lower the amount of RAM other Windows programs will receive.
If prioritizing After effects over all the other programs did not stop it from crashing, try the next solution mentioned below.
Crashing on Export:
If your After effects program crashes only when you export the file, then the problem is not with the program. It is with the Media Encoder. In that case, the solution is simple.
When you are done with a project, instead of clicking on Render, click on Queue.
Adobe Media Encoder will open up. Here, choose your required export settings and hit the green arrow down below. Your exporting should be completed without any crashes.
This is all about fixing After Effects Crashing in Windows issue. If you have any questions or queries about this article, then comment down below, and we will get back to you. Also, be sure to check out our other articles on iPhone tips and tricks, Android tips and tricks, PC tips and tricks, and much more for more useful information.