Do you play online location-based games on your smartphone? If yes, then you most probably might hear about the Aimerlab MobiGo. It was founded by Sean Lau, who has experienced almost ten years in the IT field, in 2019 to provide easy-to-use software for individual users. In the modern day, AimerLab strives to be one of the most reliable and powerful software developers there is. So, you got an idea about why we are here. This article will tell you everything about Aimerlab MobiGo (location spoofer). So, let's get started with the article.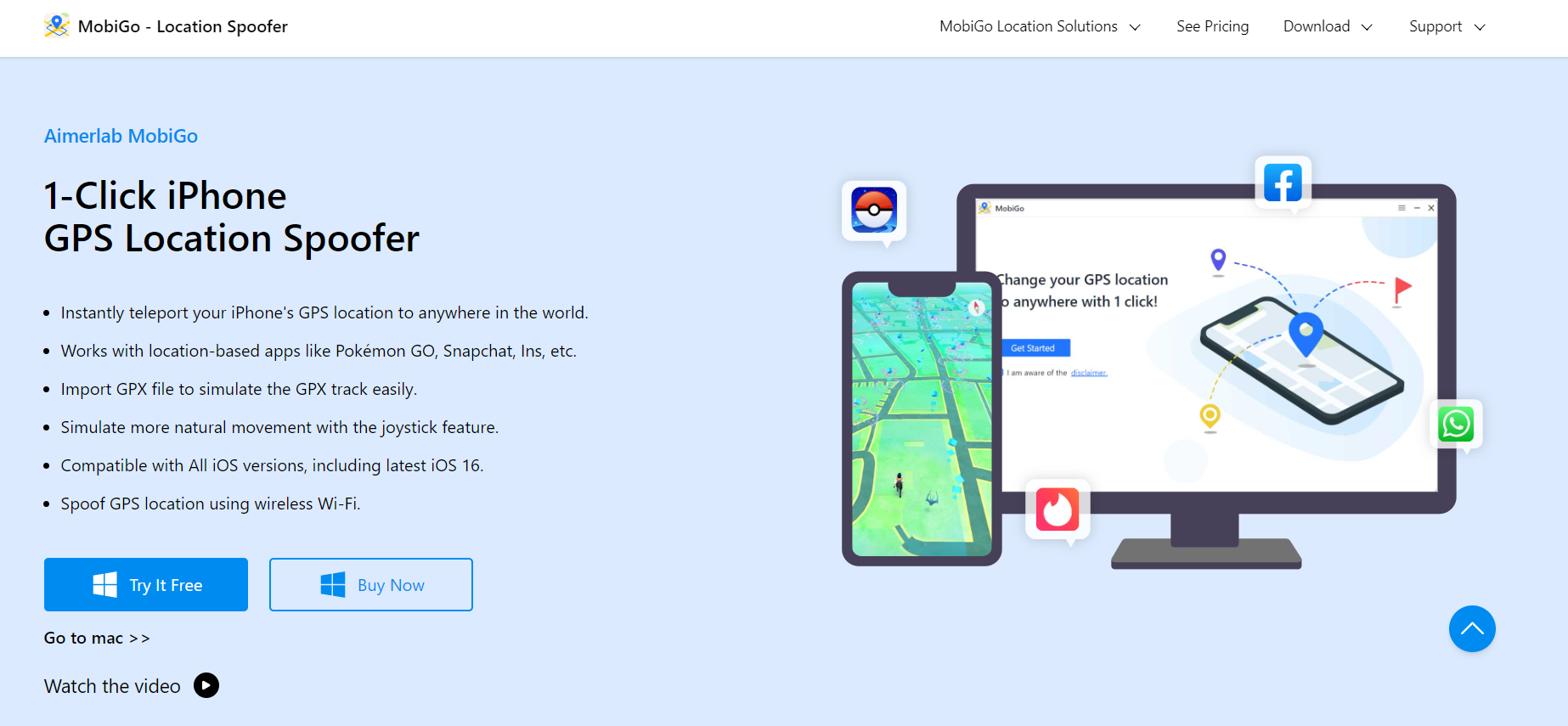 What is AimerLab MobiGo?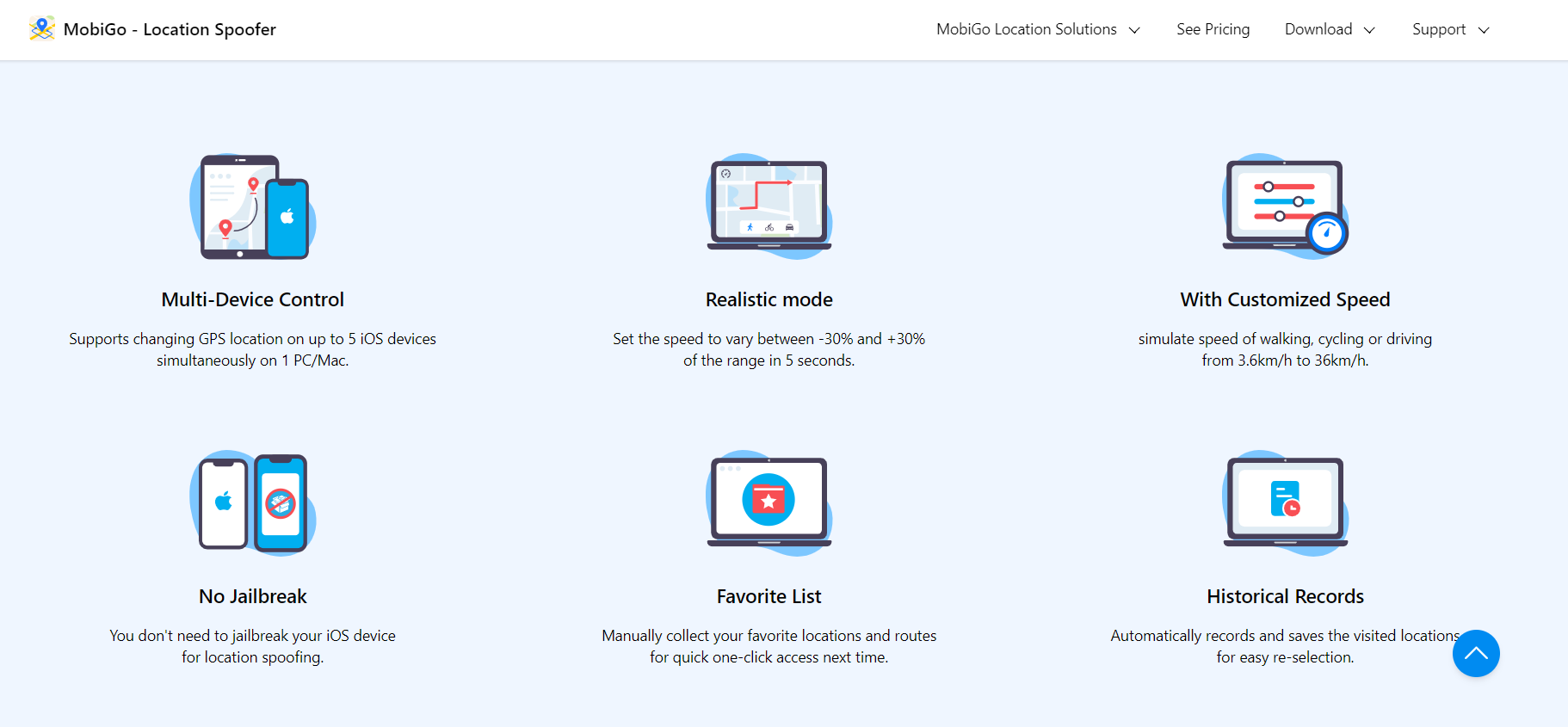 You can use AimerLab MobiGo to teleport your GPS location anywhere in the world in just one click without jailbreaking your iOS device. It is now possible to play location-based AR games like Pokémon GO without leaving your home with a MobiGo location spoofer. However, you can also share your virtual location through social apps, dating apps, and travel apps using AimerLab MobiGo to bypass regional restrictions.
What Are The Tech Specs to Run AimerLab MobiGo?
CPU:

1GHz (32-bit/ 64 bit)

RAM:

256 MB or more

Hard Disk Space:

200 MB and above free space

Supported languages:

English, German, French, Spanish, Portuguese, Italian, Japanese, Chinese (Simplified), Chinese (Traditional)

Operating System:

Windows: Win 11/10/8.1/8/7, Mac: Mac OS X 10.13 (High Sierra),10.14 (macOS Mojave), 10.15 (macOS Catalina) and later (macOS 12 Monterey included)
What Are The Features of AimerLab MobiGo?
Spoof iPhone location with AimerLab MobiGo multiple modes:
One-Stop Mode:

You can set default locations on the map, then the GPS will automatically generate a route using real data to help the game users accomplish their goals.

Multistop Mode:

Using the map, you can select multiple spots, and the GPS will move along at simulated speeds, such as when you are walking, cycling, or driving.

Import GPX File:

GPX files from your computer can also be imported into MobiGo. Viewing the route on the GPX file and simulating it will then be possible.

Joystick Control:

The joystick feature will guide you to your destination by controlling your direction.

Realistic mode:

You can set the speed to vary from -30% to +30%

In 5 seconds, you can cover the range.

No Jailbreak:

If you have an iOS device, you don't need to jailbreak it

This can be used to spoof your location.

Teleport Mode in One Click:

With Teleport mode, you can easily adjust your location within the application. You can almost transfer your device with one click once you select a replacement location.
How to change iPhone location with AimerLab MobiGo?
Just follow these simple steps:
Step 1: Download, install and launch AimerLab MobiGo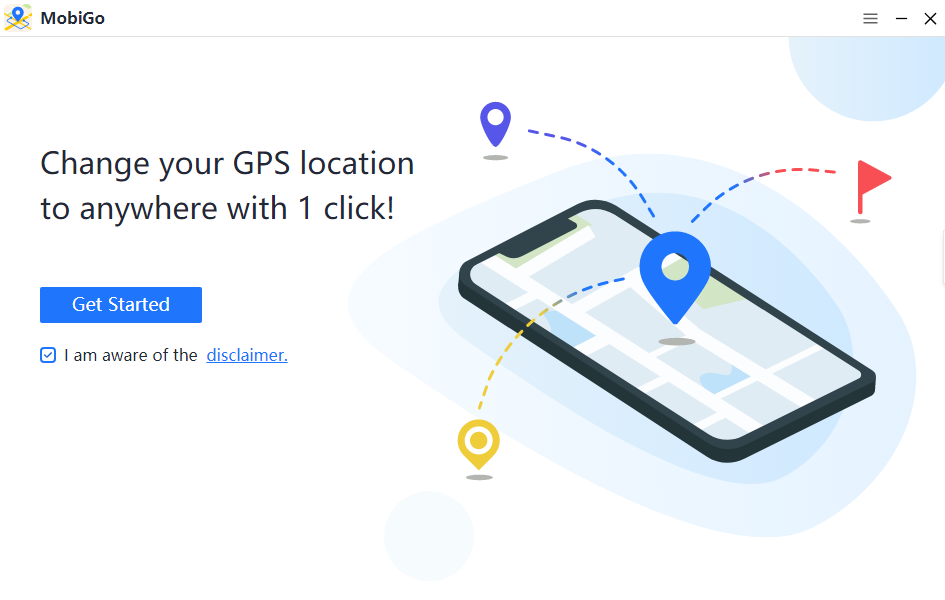 Step 2: Connect your device to a Mac or PC.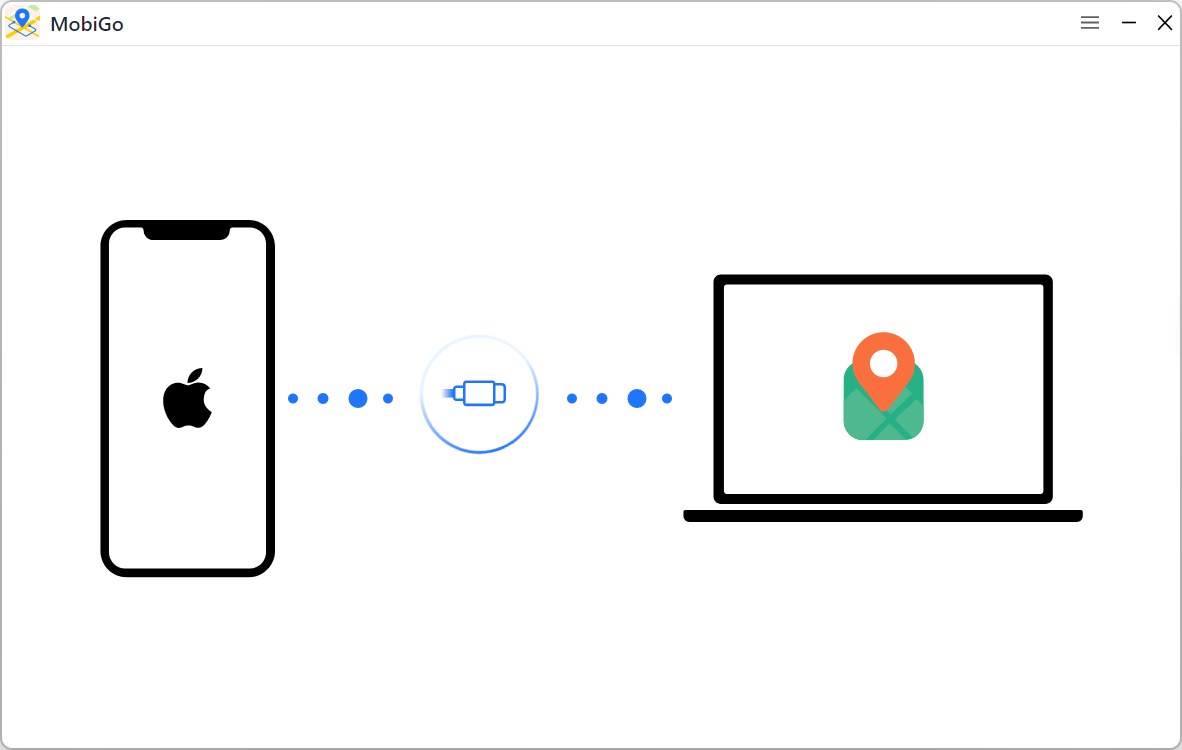 Step 3: Select your desired mode.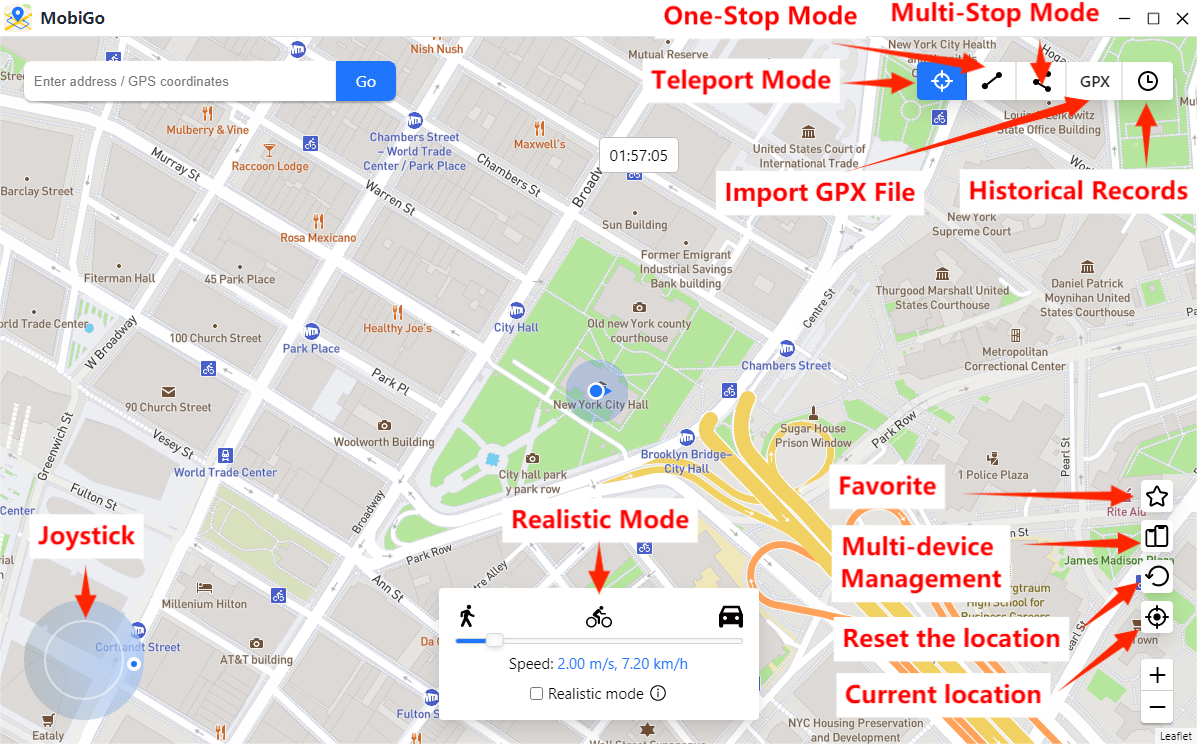 Step 4: Choose a virtual destination to simulate.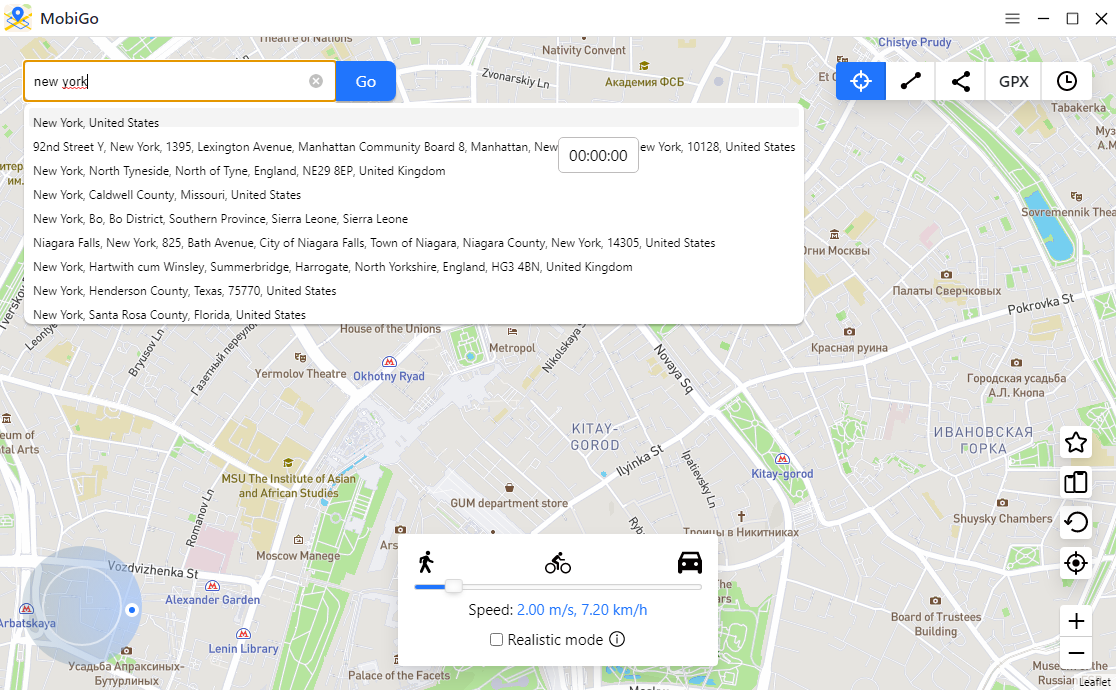 Step 5: Click "Move here", MobiGo will teleport your location to the selected place, the open your iPhone and check your current location.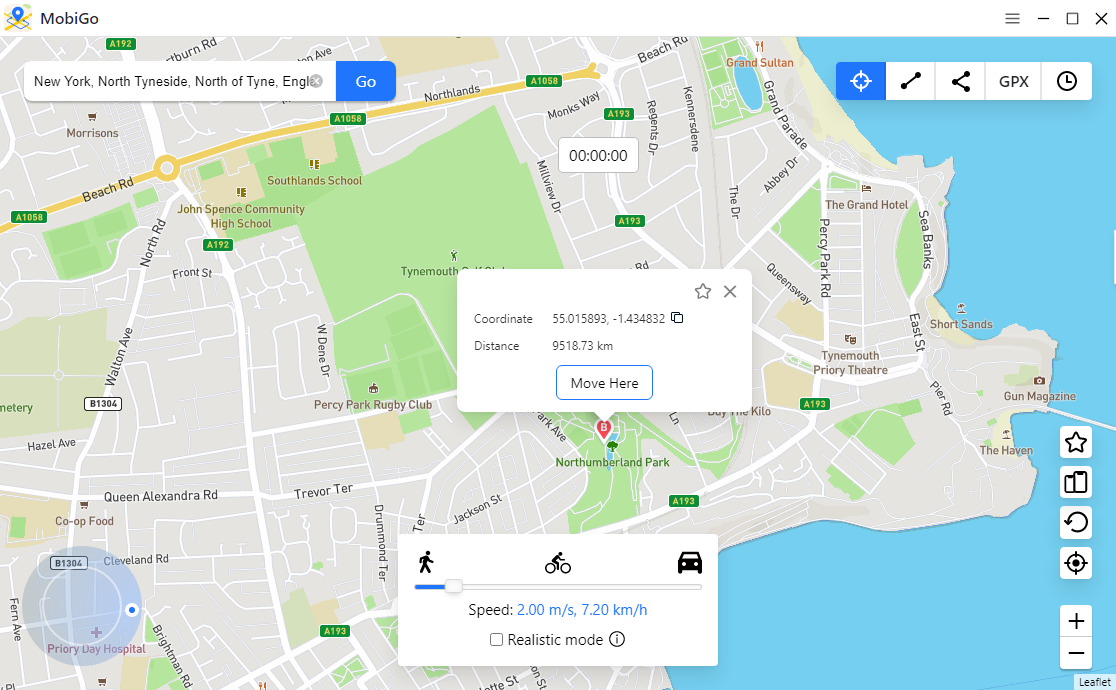 What Are The MobiGo Pricing List?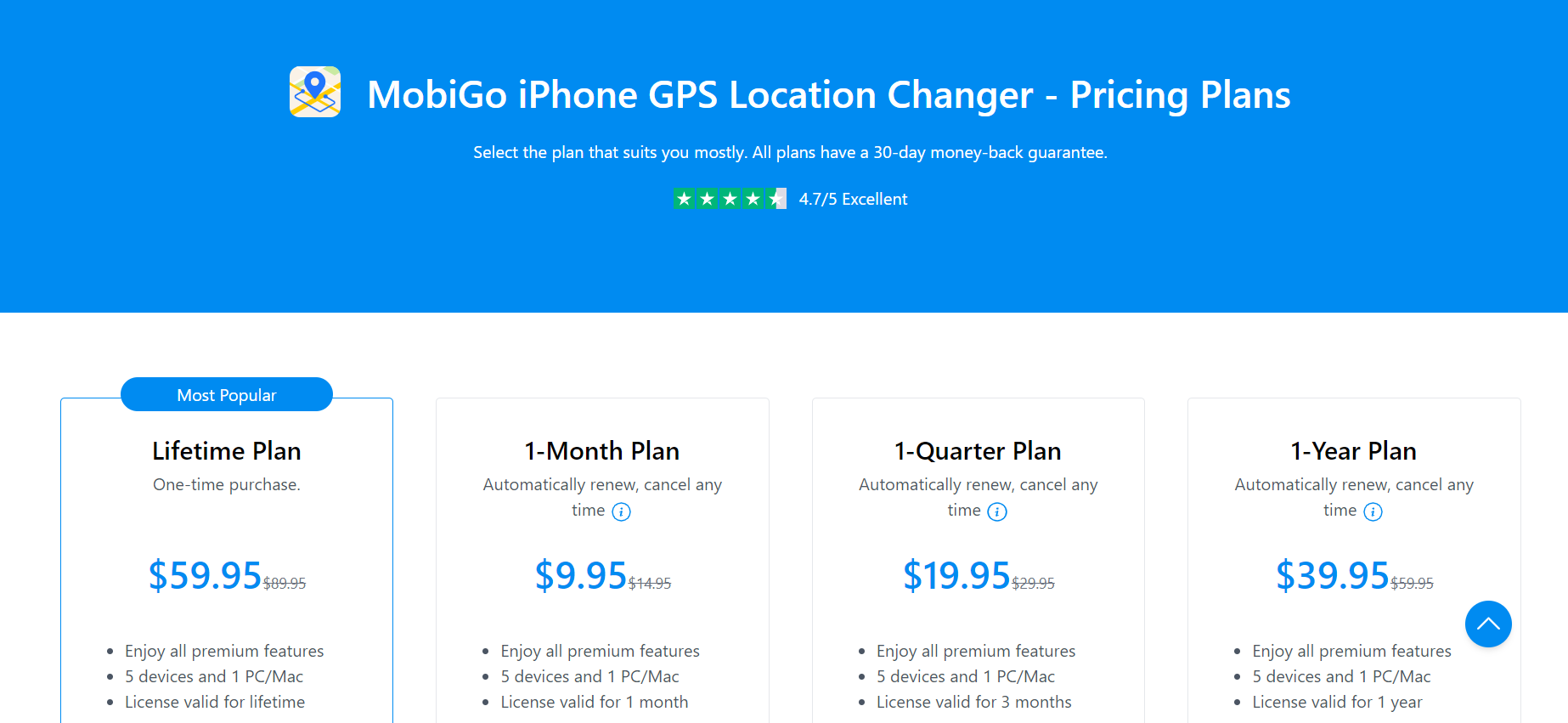 You can download free apps for macOS and Windows from the MobiGo download page. The app can be used for Macintosh users on Apple devices running macOS ten.10 or up. It is designed to work on Windows 7 (64-bit), Windows 8 (64-bit), and Windows 10.
In the free version of Aimerlab's MobiGo, you can demonstrate how to use the application and alter your location within a limited range. During transportation and joystick operations, only a few bearings can be used in multistop and one-stop modes.
With the Aimerlab MobiGo upgrade, you no longer have to worry about user restrictions. Access to all options is unlimited.
There is a maximum of 5 iOS devices, and one computer or Macintosh permitted per valuation arrangement. You can select from a wide range of subscription periods to satisfy your spoofing needs. You can choose from the following:
Monthly – $9.95

Quarterly – $19.95

Annual – $39.95

Lifetime – $59.95
With MobiGo, you'll enjoy a convenient 30-day money-back guarantee to keep you at ease. Make MobiGo Pro yours today and take advantage of all its features.
From Author's Desk
With AimerLab MobiGo, you can spoof your location without having to jailbreak your device. In addition, it provides you with quite a few tools to make your experience as pleasant as possible. Using MobiGo is quite safe due to its low detection rate. So, that's all we have for you on AimerLab MobiGo. I hope you found this guide useful. Meanwhile, in case you need more info, comment below and let us know.