The biggest concern when traveling internationally is internet data roaming charges. No matter how cheaper the plan you pick, it is always going to be expensive simply because carriers charging hefty for international mobile data. A local SIM should allow you to avoid such exorbitant charges but every country has its policies on when the SIM cards you purchase will be activated. This can be a massive problem since you could be left out with no SIM card for hours or even days and even if you manage to get one, handling multiple SIM cards can be a problem of the next degree. Getting a phone with an eSIM and getting access to services that offer eSIM plans and packages can be extremely cost-effective. I have tried it and it really works.
What is Airalo?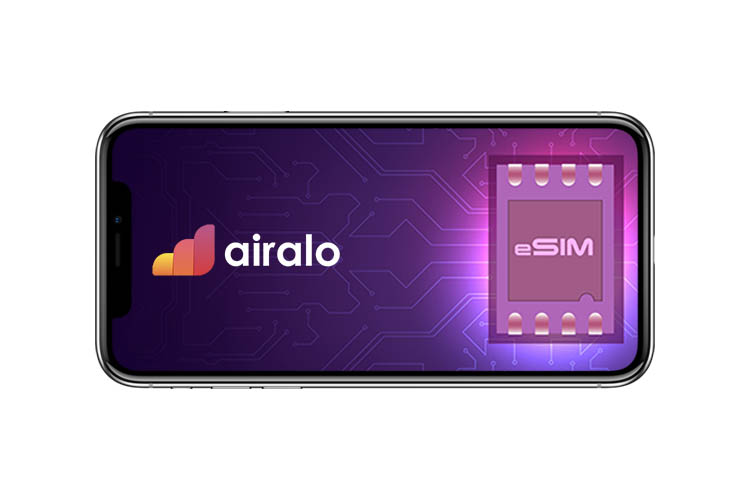 I am talking about Airalo, a company that offers eSIM services to over 100 countries and that too at affordable pricing so much so that I was really impressed at the first glance itself. Airalo uses your phone's, tablet's or laptop's eSIM capabilities and registers it with your account so that you can have data internationally without burning your pockets. Airalo's eSIM services allow you to keep your primary number active and it connects to your eSIM and activates it for any specific country. In fact, you can always switch to eSIM of any other country if you are traveling or subscribe to a different carrier using your eSIM.
How do Airalo works?
Airalo uses your phone's eSIM or embedded SIM capabilities to offer data coverage across the globe or any specific country depending upon the plans you pick. It is crucial to know what is an eSIM and how it works before diving into the services that Airalo offers.
What is an eSIM?
eSIM stands for embedded SIM which is basically a tiny chip that is already mounted within your device that can be programmed as per your eSIM service provider. First, we had full-sized SIM cards known as 1st Form Factor or 1FF. Gradually, the size of the SIM cards was declared from Mini-SIM to Micro-SIM, and currently, we are using Nano-SIM in almost all phones.
However, even after Nano-SIMs are way smaller than their closest sibling Micro-SIM, an eSIM takes just 15% space of the Nano-SIM. This is after eliminating the need to have a SIM card assembly, the SIM card tray where the SIM card is placed and other components required. This saves a lot of space within a smartphone thereby allowing it to be slimmer than others. This is one of the reasons why smartphones are getting rid of headphone jacks and dedicated memory card slots among other accessories.
Since eSIMs are easily programmable, one can easily subscribe to any eSIM carrier. It is as simple as downloading any carrier's app such as Airalo's, selecting the country of visit, plan, and there you have it. eSIMs allow multiple SIM connections as well, although only one can be used at a time. This is where Airalo comes into play as one of the best services that offer the cheapest data roaming around the world without any second thought.
Setting up an Airalo eSIM
Airalo gives you access to data/internet to more than 100 countries around the globe and that's all at extremely affordable prices. You can select the country you are visiting, select the plan you want, and there you have it. An Airalo eSIM will be registered on your device that you can use to browse the web internationally without worrying about exorbitant data roaming charges while keeping your primary number active for calls and other purposes.
Setting up Airalo eSIM is fairly simple as well so follow the steps mentioned below.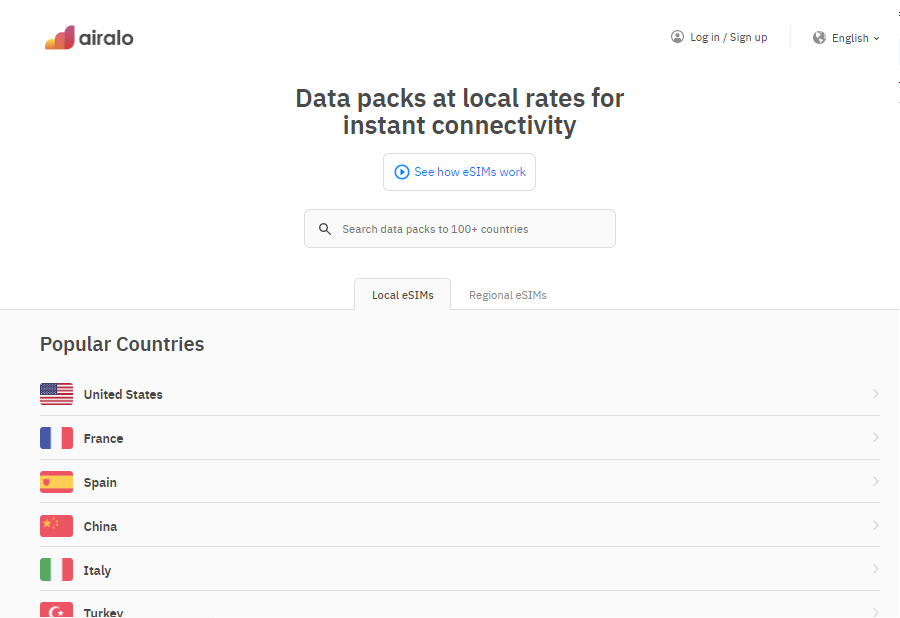 Step #1: Firstly, download the Android or iOS app or visit Airalo's website to create an account.

Step #2: Next, you need to search for a country that you want to visit either from the 'Popular Countries' list or you can manually search from the list of 100 countries that Airalo covers.
Step #3: Select the plan and tap to pay.
Step #4: You can use the QR Code Installation that you can scan and get the account installed or you can do 'Manual Installation'.
QR Code Installation: Visit Settings >> Cellular/Mobile >> Add Cellular/Mobile >> Scan the QR Code & the eSIM is activated.
Manual Installation: Enter the SM-Dp+ Address, Activation, & the Confirmation Code within Settings >> Cellular/Mobile >> Add Cellular/Mobile and you are good to go.
What phones are supported by Airalo eSIM?
Note that before you can cling onto Airalo eSIM service, you need to know if your device supports eSIM capabilities or not. Here's a list of supported devices and more will be added under the same in the future.
Samsung Galaxy Fold
Motorola Razr 2019
Gemini PDA
HP Spectre Folio
iPad Pro (3rd Generation)
iPad Air (3rd Generation)
iPad Mini (5th Generation)
Lenovo Yoga 630
Windows 10 PCs
Google Pixel 4
Google Pixel 3
Google Pixel 3 XL
Nuu Mobile X5
iPhone XR
iPhone XS Max
iPhone XS
iPhone 11 Pro Max
iPhone 11 Pro
iPhone 11
Airalo Pricing and Availability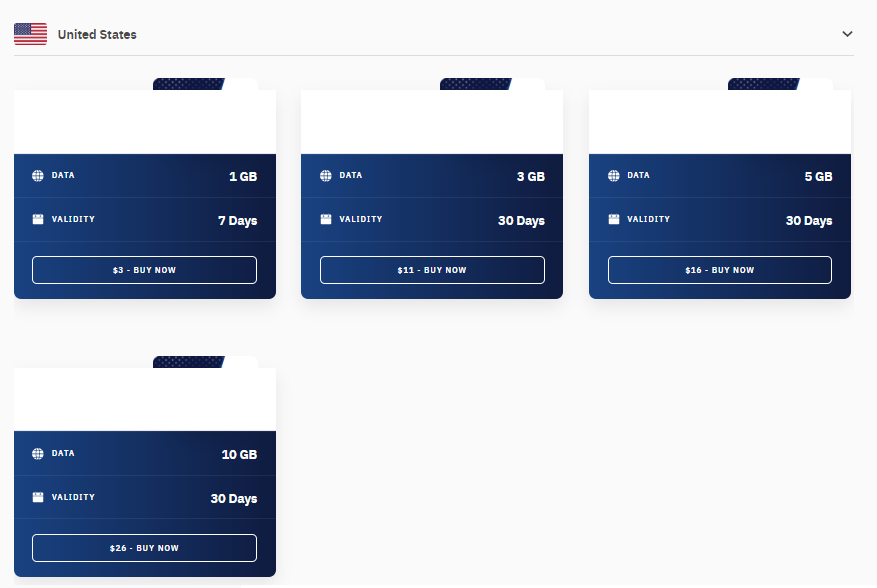 Airalo offers its eSIM services in over 100 countries around the world. You can search for the list of countries it offers data services, choose between the available plans, and extend whenever you run out of data anywhere within the globe as well.
The pricing depends on the country, data, and validity selected such as plans for the USA are 1GB/7 Days validity at $3, 3GB/30 Days at $11, 5GB/30 Days at $16, and 10GB/30 Days at $26 and so on.