Apple AirPods is one of the most costly earbuds, but it definitely worth the price because it delivers the immersive sound experience. Not only this, but it comes with tons of hidden features, and it individually becomes of the foremost selling product across the planet. If you think that it just Simple earbuds but it does not just assist you in hearing music but also support you to understand better.
Apple AirPods comes with a "Live Listen" feature accessibility, which Means your Airpods often used as hearing aids to amplify the audio volume of sound around you. Apple AirPods comes with Seamless connectivity and to extend productivity. While wearing apple AirPods, you'll be able to interact with Siri, talk on the phone, and to listen to music integrated with the Apple ecosystem.
The Live Listen available on both Airpods and Airpods Pro, All you have got to do is to enable the Hearing Aids feature from your device. This accessibility feature is kind of handy, especially for those deaf or hard of hearing. We've tons of reports suggesting Apple gadgets improve productivity and consumer's lives.
How this Live listen to Work as Hearing Aids
Apple Airpods uses your iPhone and AirPods microphone and amplifies the sound into your AirPods. These suggest that people have a problem while hearing the audio can adjust the volume based on personal preference.
Furthermore, you can use it to spy on someone, but obviously, Apple didn't design this for this purpose. For this, you required to maintain the connectivity range between your AirPods and iPhone.
How to enable Airpods Live Listen to use as Hearing Aids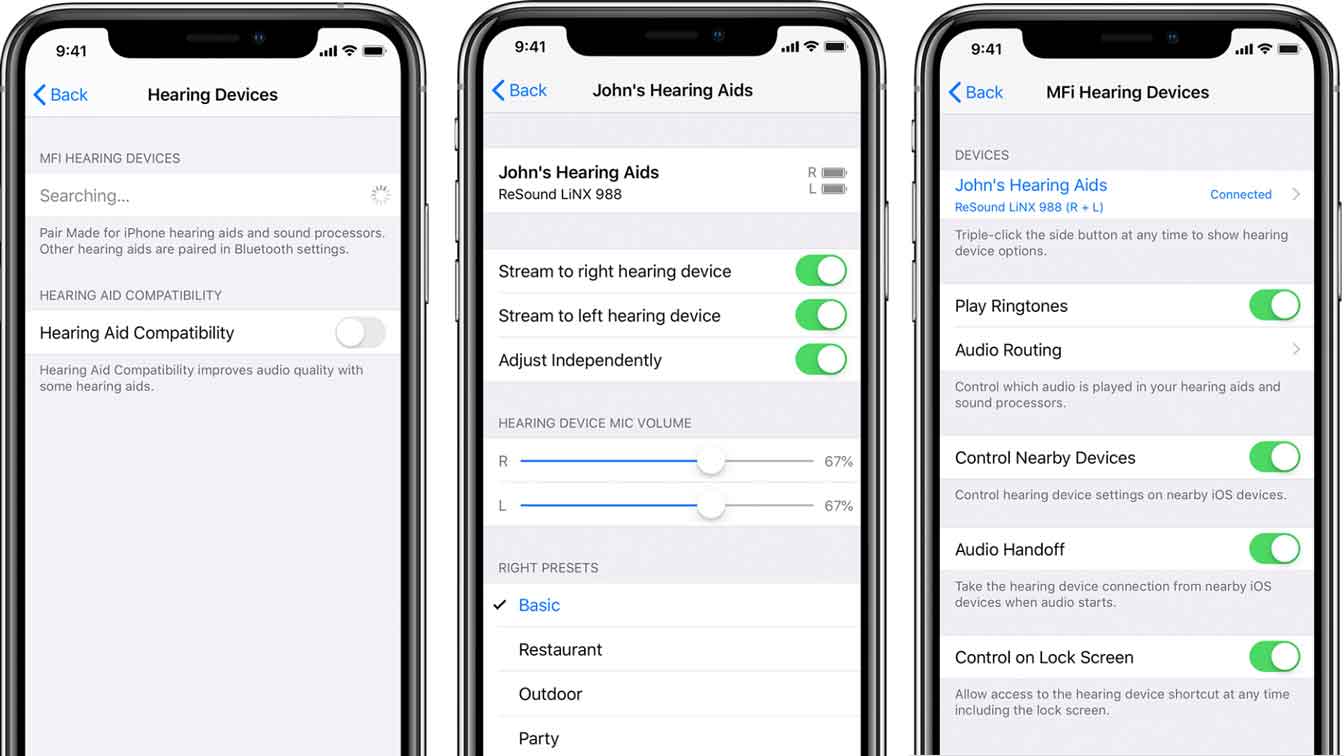 The Live Listen feature didn't enable by default, follow the steps mentioned below.
Open the "Setting" app on your iPhone.
Choose "Control center."
Click on Customize Controls.
Adjust the "Green+" Button.
(Which is placed next to hearing to add in control Center list)
Now, The Live Listen toggle appears on the Notification panel. Where you'll click over "Live Listen" to enable hearing aids mode.
Something you would like to know that you need to connect your Airpods to your Apple iPhone to experience "Live Listen."
In case you would like to pair your AirPods with more than one device, then you've got to attach all of your Apple device (iPhone or iPod) to an equivalent Wi-Fi and seared with the same iCloud Apple ID. These are how you'll listen to surround sound while using AirPods.
Apple advised consulting a doctor if users have a significant problem because it can't replace a dedicated hearing device. In contrast, you will not hear noise thanks to noise cancellation and transparency modes. Apple launched this hearing aids with Airpods using "MFi-Compatible" hearing aids in 2014 for the first time.
What it MFi Hearing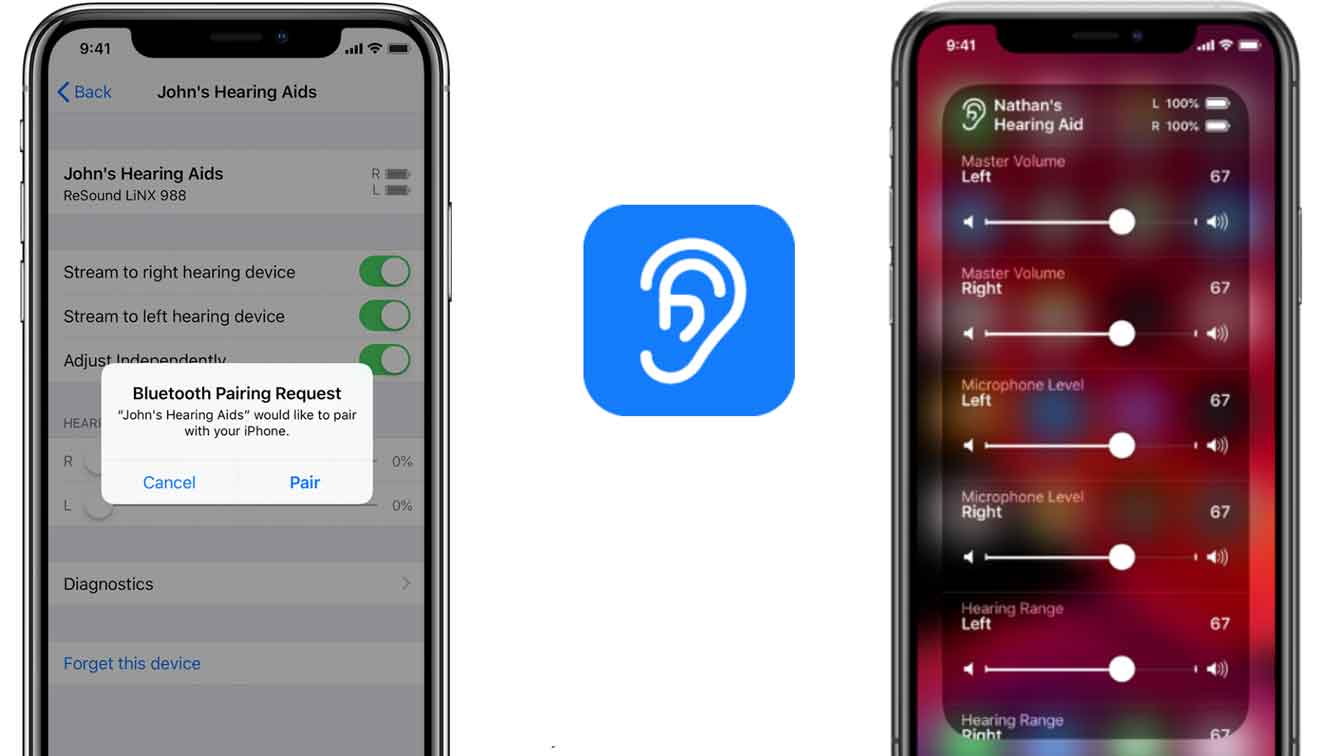 MFI hearing helps you to adjust the volume on your earphones or earbuds to turn on "Live listen." Likewise, which permits the user to regulate and control uses hearing devices such as Ringtones, Audio Routing, and more.
However, It Supports RTT and TTY phone calls without TTY hardware. Which comes handy and helps to the conversation in loud places. Likely, another feature like Noise app tracks your hearing health and sound balance
Apple Hearing-Aid Compatible (HAC)
iPhone 5s, iPhone SE, iPhone 6 Plus, iPhone 6s, iPhone 6s Plus, iPhone 7, iPhone 7 Plus, iPhone 8, iPhone 8 Plus, iPhone X, iPhone XR, iPhone Xs, iPhone Xs Max, iPhone 11, iPhone 11 Pro and iPhone 11 Pro Max.