Animal Crossings New Horizon is a life simulation game that is developed by Nintendo exclusively for Nintendo Switch. The game was launched on 20th March 2020. After that, the game received acclamation for its beautiful and addictive gameplay. Now the game is in its fifth stage and has attracted a fanbase of more than 10 million regular players all over the world.
Now talking about the game, it features events that bring new updates as well as new creatures or crops that make the game more exciting. Currently, some of the users were found asking about the roadmap of upcoming events. So we decided to bring up a guide that will show users the complete roadmap of all the upcoming events as well as updates. If you are here, then probably you are one of the Animal Crossings players who is curious to know such things. So le's get started.
All Upcoming Events in Animal Crossing: New Horizons
As you all know that after every few weeks, Animal Crossing: New Horizons introduces new updates and events that make the gameplay better. And you can take the benefit of those events if you have a complete roadmap of such. So we would like to say that knowing the events will help users to be prepared for the next major updates. Now we will discuss the complete roadmap of Animal Crossing: New Horizons for the whole year. Moreover, for the reader's convenience, we have separated each event and update by the date.
[su_spoiler title="Warning!"]Spoilers Ahead[/su_spoiler]
April Update: 23rd April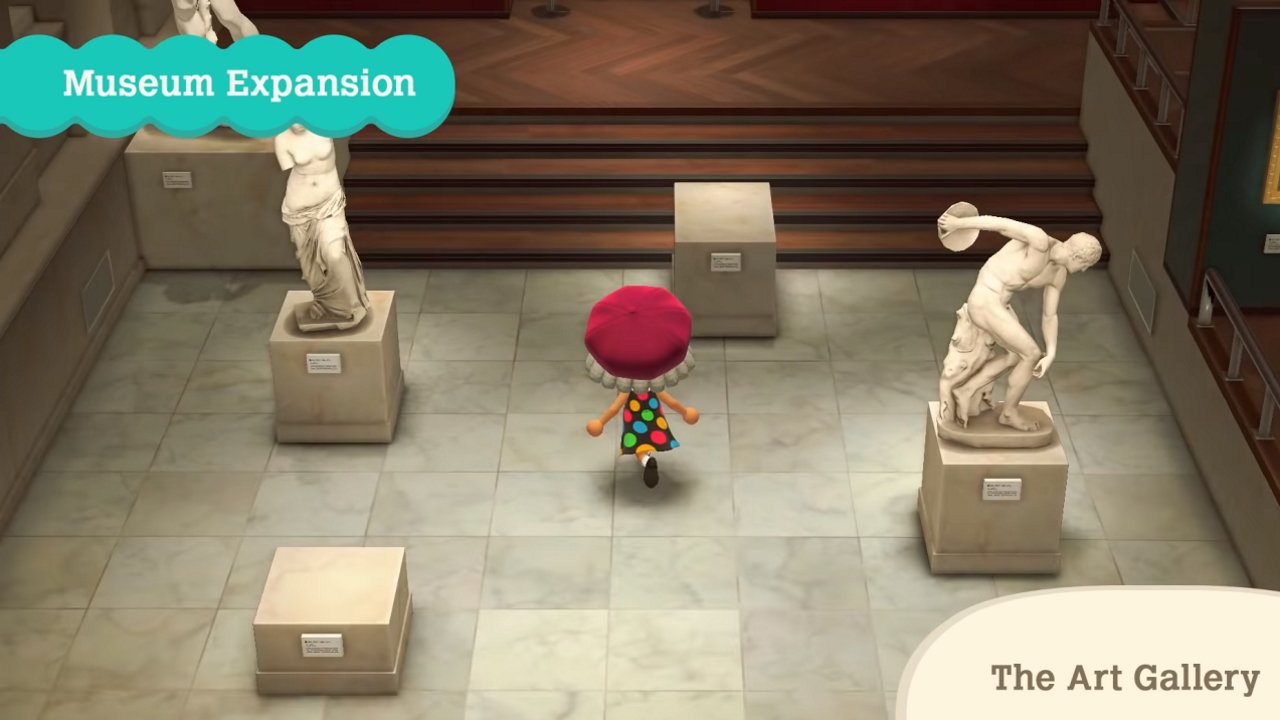 The April Update for Animals Crossings: New Horizons has arrived on 23rd April, it has introduced new features and some creatures as well. You can now collect a new butterfly, that is the Agrias Butterfly and also the Agrias Moth. Moreover, you will now see a new villager that is a sloth and his name is Leif. You have to speak with him to buy new Flowers ad Shrubs like Azaleas and Tea-Olives.
By the way, you will that Lief is not alone. Jolly's Red ship will also start docking at your island bringing a selection of high-class art pieces. You can purchase them to make a new gallery in Blather's Museum. However, they are only statues. Now move on to the next update.
Nature Day: 23rd April- 4th May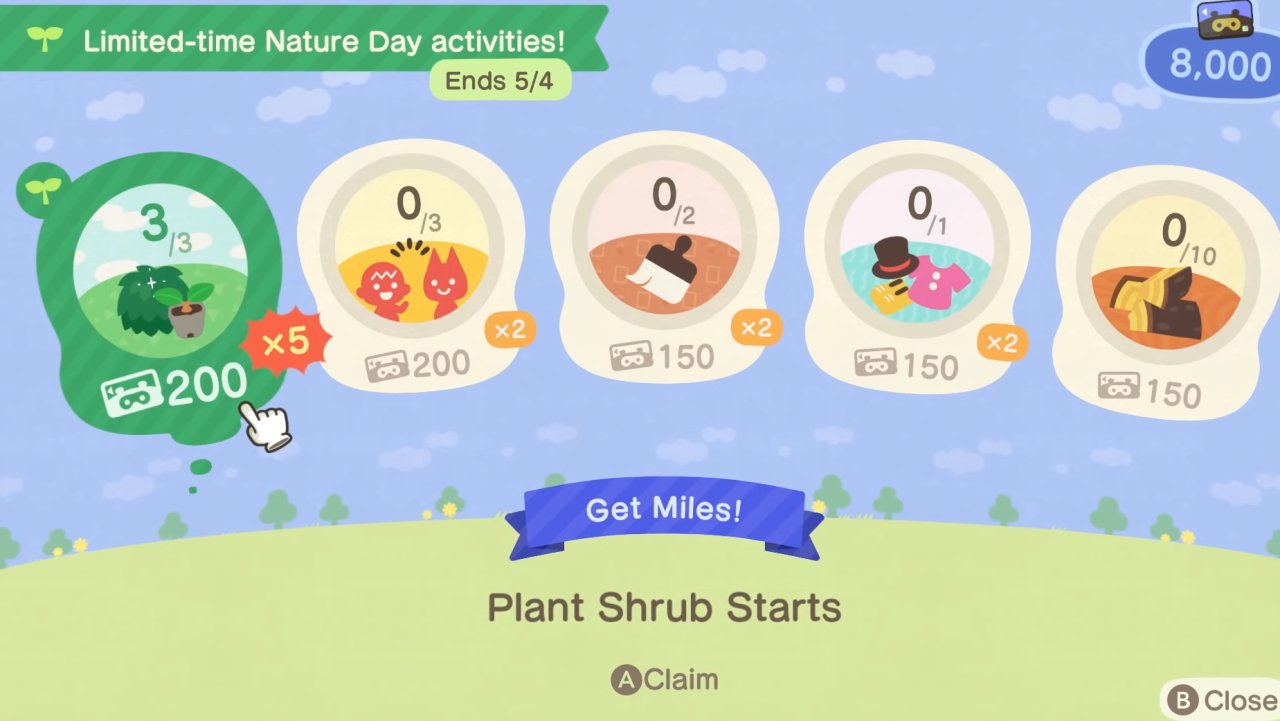 In the celebration of Earth Day, Animal Crossing: New Horizons got a Nature event related to the name of the event. The event is going to last for one and a half week. During the event, there will be special time-limited Nook Miles activities that will be themed around Nature. The best we have seen from Nook Miles bonus is 5x for planting Shrubs. But this time you will get every day. You might want to save some Nook Miles Tickets for the upcoming events that will come soon after this Nature Day.
May Day: 1st May- 7th May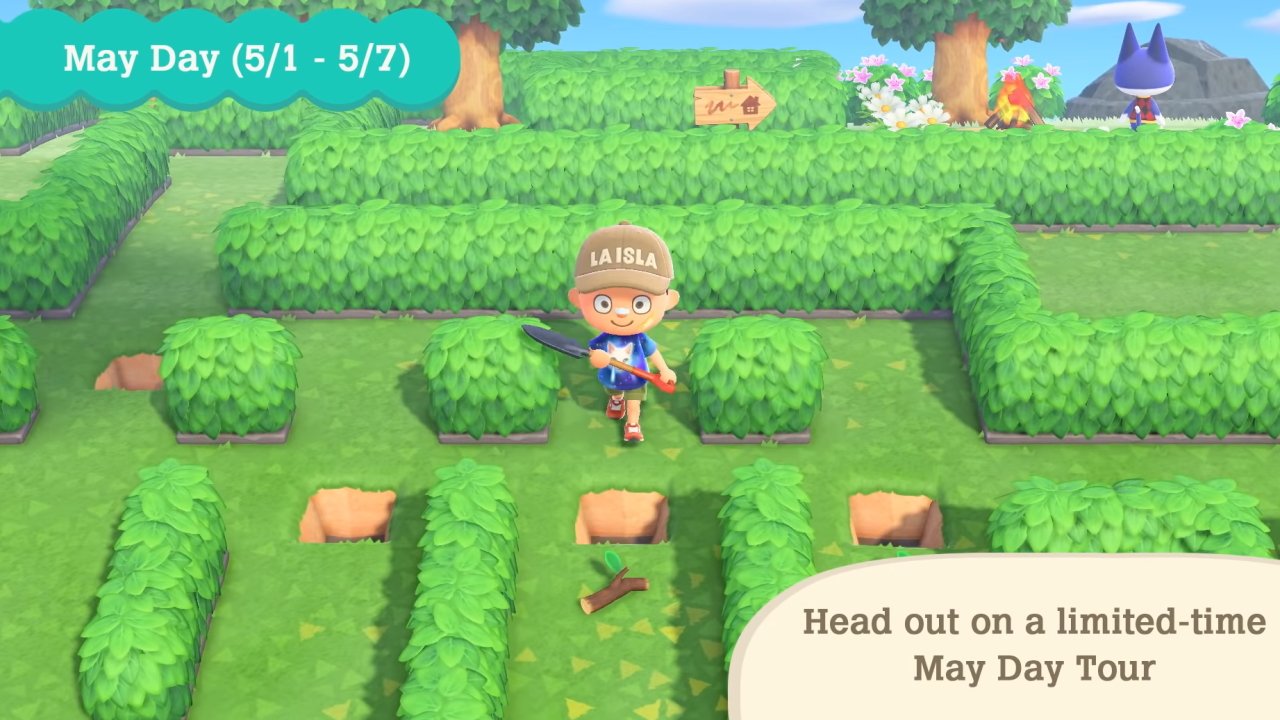 The event is related to the real world Mayday as the date is same for May Day's holiday. Animal Crossing: New Horizon will be seen to offer special Nook Miles Tickets that will take you to the event on the May Day Island. You need to complete some fun missions there. You will also have to explore some secrets. There you may also experience the return of an iconic Animal Crossing Character from the previous editions. However, not much is known about this character yet. We will update soon when we get to know. You have to continuously follow up with us.
International Museum Day: 18th May- 31st May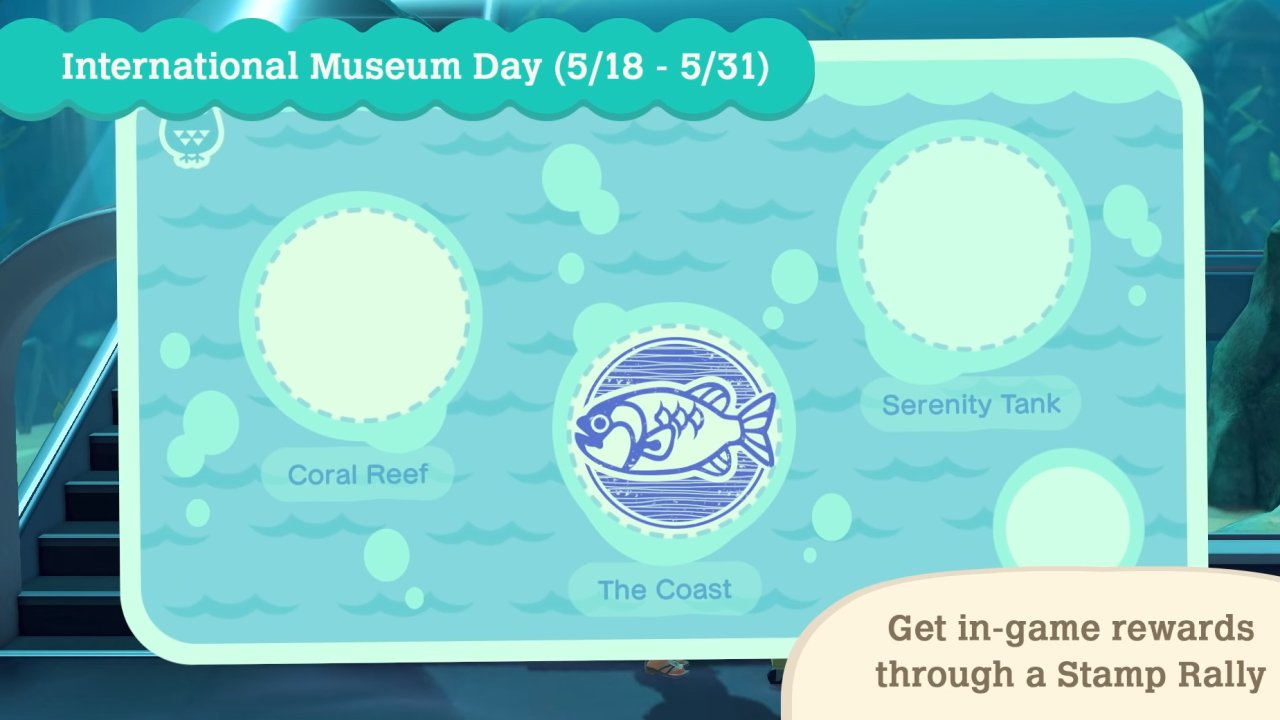 The International Museum Day event will run from the 18th of May to the 31st of May in Animal Crossing: New Horizons. During this event period, Blathers will be run a Stamp Rally at the Museum and will encourage you to collect stamps in a book. So you have to do as Blathers say and follow up with our update as we bring it you. You will also need to visit different places in the Museum and maybe you will need to supply some creatures in exchange for a stamp.
Wedding Season 1st June to 30th June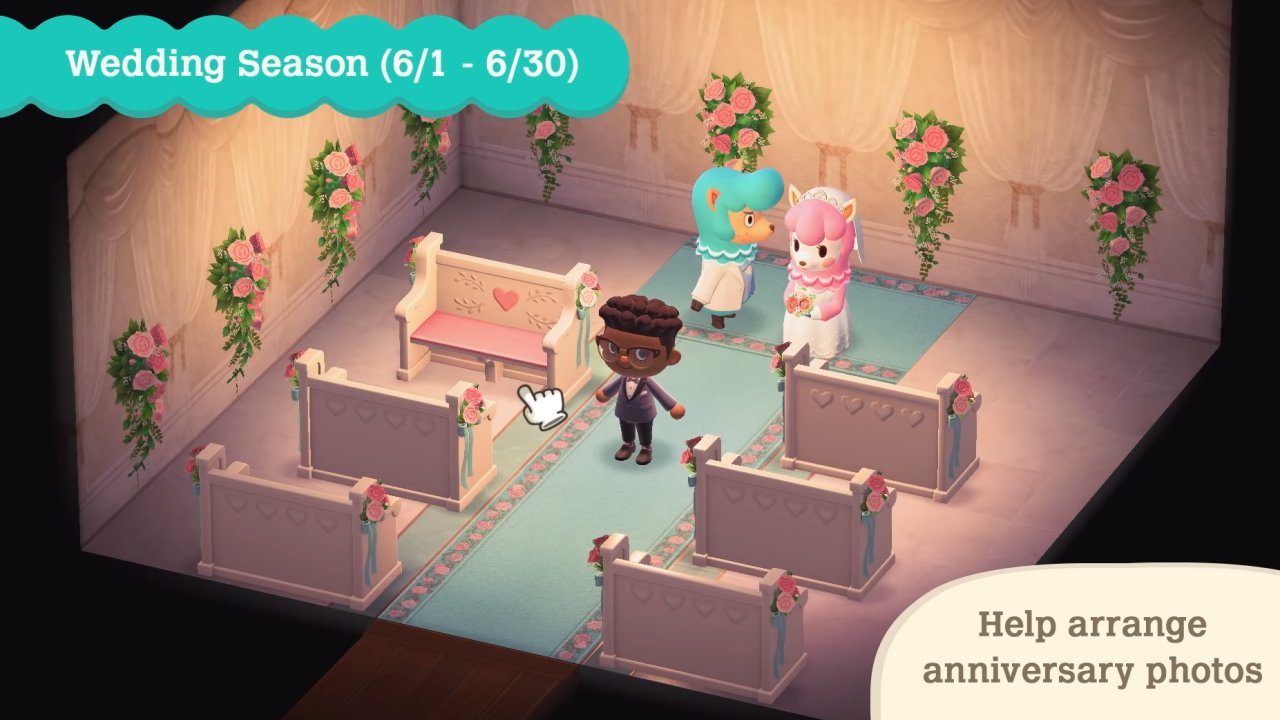 Summers are one of the best seasons for sunny marriages and Animal Crossing: New Horizons has already an update event ready for it. Throughout the wedding season, you will have to take trips to Harvey's island and help the characters there t set up anniversary shots. In the above picture, you can see Cryus and Reese from New Leaf taking some beautiful anniversary pictures. You will need to arrange the furniture and direct the camera for perfect shots.
Fishing Tournament: 11th July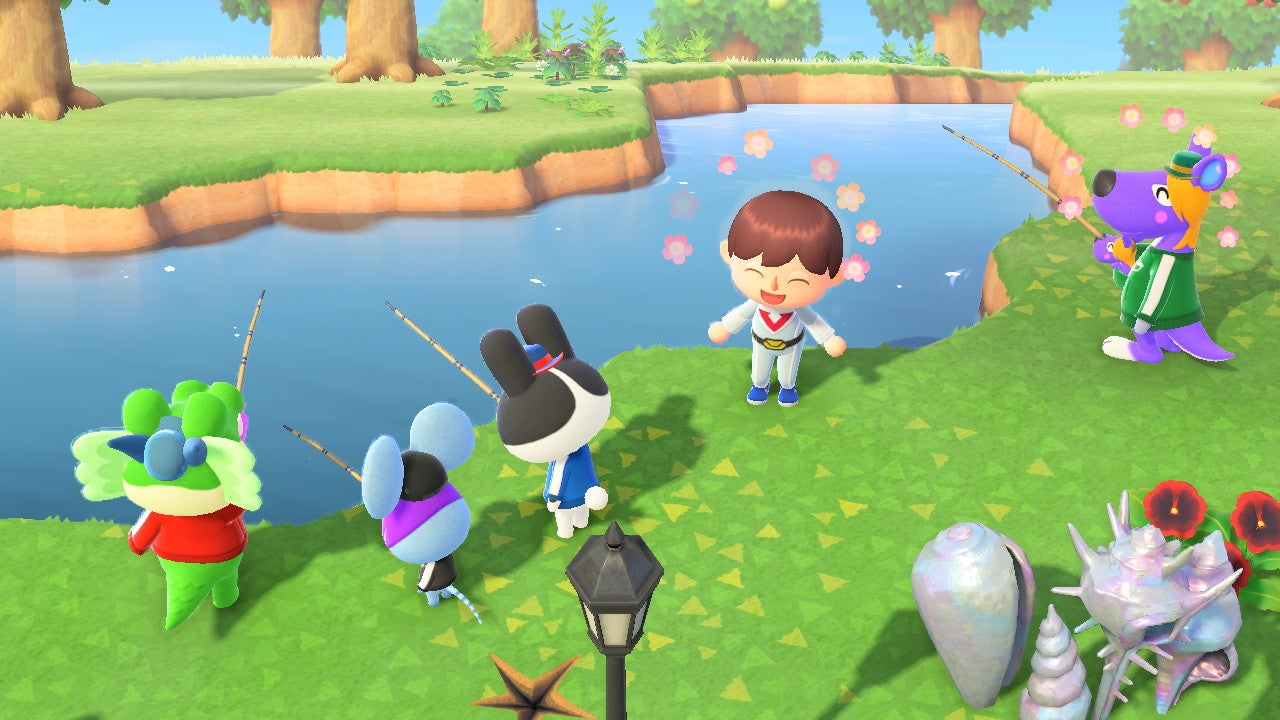 You can see Fishing Tournaments every year. In this event, you have to catch as many fishes as possible and you will gather points in exchange for those fishes. The fishing tournament will be hosted by CJ and the event will continue every day from 9:00 AM to 6:00 PM.
Wrap-Up
This was a roadmap guide for Animal Crossing: New Horizons. The players of this game after reading this roadmap will get a clear understanding of the upcoming updates as well as events of the game. We hope our guide helped you. If you have any queries or feedback, feel free to comment down below with your Name and E-mail ID. Likewise, check out our iPhone Tips and Tricks, PC tips and tricks, and Android Tips and Tricks for more such tips and tricks. We urge you to participate in the $100 giveaway by subscribing to our YouTube Channel. Thank You