Among Us, there are several tasks that crew members will have to complete before they are taken down by the impostors creeping all around the map. These tasks are quite variable – they can be short, long, common, or rarer.
Unlocking manifolds is one of the shorter tasks that can be potentially troublesome for newcomers to the game. Here, we will show you how to unlock manifolds Among Us.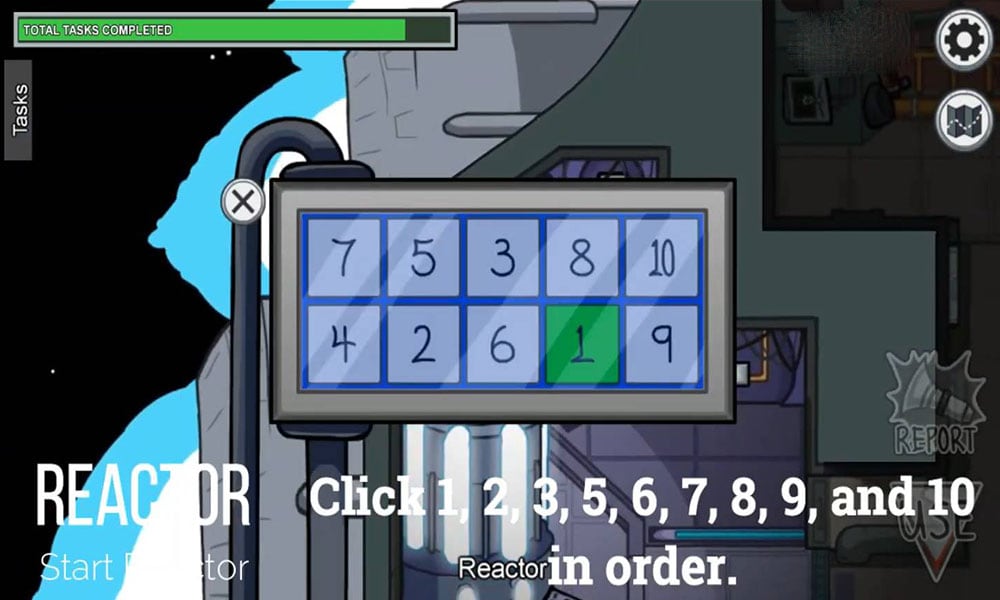 How to Unlock Manifolds in Among Us
Crew members can access the task for unlocking manifolds in Among Us on all the maps featured in the game. You can find it in the Reactor room on the Mira HQ map and the Skeld map. It is present in the Specimen Room on the Polus map.
Since unlocking the manifolds comes under short tasks, you will finish it pretty fast after understanding what it is all about. Do not think too much, though. That will likely make you take much longer than usual to complete it. This will make the other people in your team suspicious.
When the manifolds are being opened up to finish the task, players will be given a number pad with ten numbers upon it, which can be viewed from above. This pad features numbers from 1 to 10.
Players will have to press these numbered buttons in a numerical sequence, from 1 to 10, to accomplish the task. The pattern of the controls could vary with every playthrough. However, the order in which you need to press the numbers will always remain the same.
Additional Details About Unlocking Manifolds in Among Us
Since this task is not counted as a common one, unlike tasks like swiping cards or fixing wires, not all crew members will possess this task. But since this task requires crew members to isolate themselves to complete it, they can become targets for imposters if they take too much time.
Concerning impostors, you will find two vents connected to the reactor on the Skeld map. You can utilize these to make a quick escape if needed. Unfortunately, there is only one vent present in the reactor on the Mira HQ map. On the other hand, Polus harbors no cracks or vents for the impostor to gain entry into the Specimen Room.
It won't take too much time to unlock the manifolds. Thus, this task is not generally considered an ideal one to fake as the impostor. Also, it is unlikely to be noticed by crew members. A sequel to Among Us has been officially slated to be in the works. However, we don't know if this way of unlocking the manifolds will continue to be in the game. That said, this definitely is the present method that crew member players in the first Among Us game need to go with. That's the only way to accomplish this task fast and conveniently.
That is it for now. We hope this guide helps you to unlock manifolds Among Us successfully. Now, check out our Windows Guides, Gaming Guides, Social Media Guides, iPhone, and Android Guides to know more. If you have any queries, comment down with your name & email ID. Moreover, subscribe to our very own YouTube Channel to watch awesome videos on gaming and smartphone tips and tricks. Thank you!