Among Us is the millennial obsession these days. Almost all streamer is streaming Among Us on their channel. People are hooked to the game like anything. It's not like it has high-end graphics or anything. But the mere gameplay and the story on which it is based are outstanding. Among Us has been around for quite some time but it is very recently that the game's true potential was discovered. The game is available across all platforms. The players in the game, take one of the two roles, i.e. imposter or crewmate.
The crewmates have to deduce down that one imposter in the group that is going around and killing everyone and throws the imposter out of the space ship. While on the other hand, the imposter's task is to kill the crewmates and survive till the end, by faking itself as a crewmate. The discussions and the conversation during the game between players are one of the highlights of this game which makes this one good multiplayer game. In this post, we will be talking about the best tasks that an imposter can fake in order to have a high percentage of winning the game.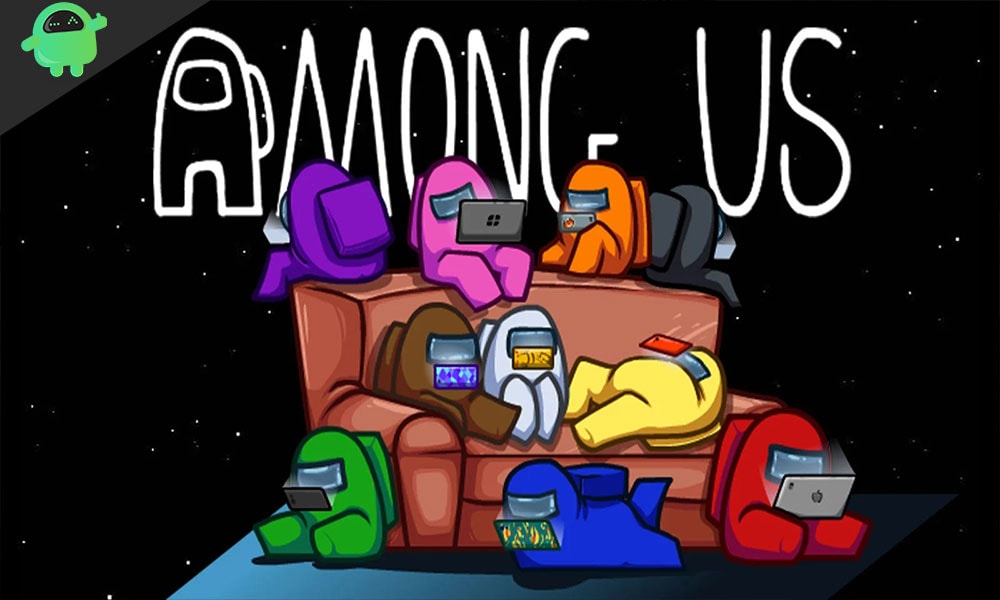 Among Us: Best Tasks To Fake As An Imposter
There are no tasks assigned to the imposter. However, there is a list of tasks they can fake or pretend to do. These tasks are divided into three types.
Short tasks require little time to complete and can be done in single steps. For instance the Chart Course.
Long tasks have multiple steps to complete and require the player to stay in one place for a longer period of time like Start Reactor.
Common tasks are assigned to every single crewmate. For example, Swipe Card is a task which all the crewmate has to perform. If one crewmate does not have a swipe card, then beware, he/she is the imposter.
Although imposters can fake any task and win the game. But it is advised that now all the fake tasks should be pretended or faked as it can be dangerous and not safe. Let us take a look at a list of tasks that you can fake or pretend to be doing as an imposter:
Download/Upload Data: This is one such task in Among Us, which you can fake as many times and as safely as possible without getting detected as an imposter no matter what settings the crewmates or host have chosen.
This task is available in 5 rooms of Skeld Map. The locations are Cafeteria, Navigation, Weapons, Communications, and Electrical rooms.
Fuel Engine: Another task that can be faked by the imposter to survive in Among Us game, is the Fuel Engine task. This task is available in The Skeld, Polus, and Mira HQ maps.
In the skeld and polus that task is a bit long so you can stay in one place for a long time while the Mira HQ fuel engine task is a short one. This task will make crewmates think that you are actually doing the task.
Fix Wiring: Another task is Fix Wiring. You have to repeat the process in this task three times in order to complete it. Fix Wiring tasks can get you to multiple places. This means that you can head over to more places and look for an alone crewmate and kill them in the game.
There are a total of 6 places where you can fake this task, i.e. Admin, Cafeteria, Electrical, Navigation, Security, or Storage.
You can also fake visual tasks only when the visual task was set to off. However, the host would most of the time keep Visual Task enabled. So, there are very few occasions when you can take the liberty of faking visual tasks. There are 4 visual tasks in the Skeld map, i.e. Clear Asteroids, Prime Sheild, Submit Scan, Empty Garbage.
One great important tip for being a good imposter is to practice all the tasks in the Freeplay Mode in order to understand how the task is performed and how much time does each task take. Because this will help you strengthen your case when the crewmates call for discussion.
Wrap Up!
So, that's it from my side in this post. I hope you guys liked this post and were able to get some knowledge on how you can become a good imposter in Among Us game. Note that these are not any hard and fast rules for becoming a good imposter. But these are some tricks that you can take care of while playing the game to avoid getting caught by the crewmates.
If you liked this content and want to read more content, for more such awesome coverage, you can head over to our check out our Windows Guides, Gaming Guides, Social Media Guides, iPhone, and Android Guides to read more. Make sure to subscribe to our YouTube Channel for awesome videos related to Android, iOS, and Gaming. So, until the next post…Cheers!