Over the last few years, it seems that whenever Google releases a new Android OS update & interested fans install the latest version, the battery draining issue and overheating issue appears a lot. Though the latest Android OS updates include improvements and latest features over the predecessor, battery-draining issues become consistent on most Android devices, especially with Google Pixel models. Meanwhile, several users are facing the Android 14 battery draining issues after installing the update.
Though the Android OS updating process seems quite easy and the user interface soothing to the eyes, the chances are high that the battery draining issue is one of the major ones. As the Google Pixel devices are eligible to receive the latest Android 14 OS update before anyone else, the battery draining & overheating issue also appears on Pixel models. It looks like Google has not officially acknowledged any changes in Android 14 that occurs battery issues on its Pixels.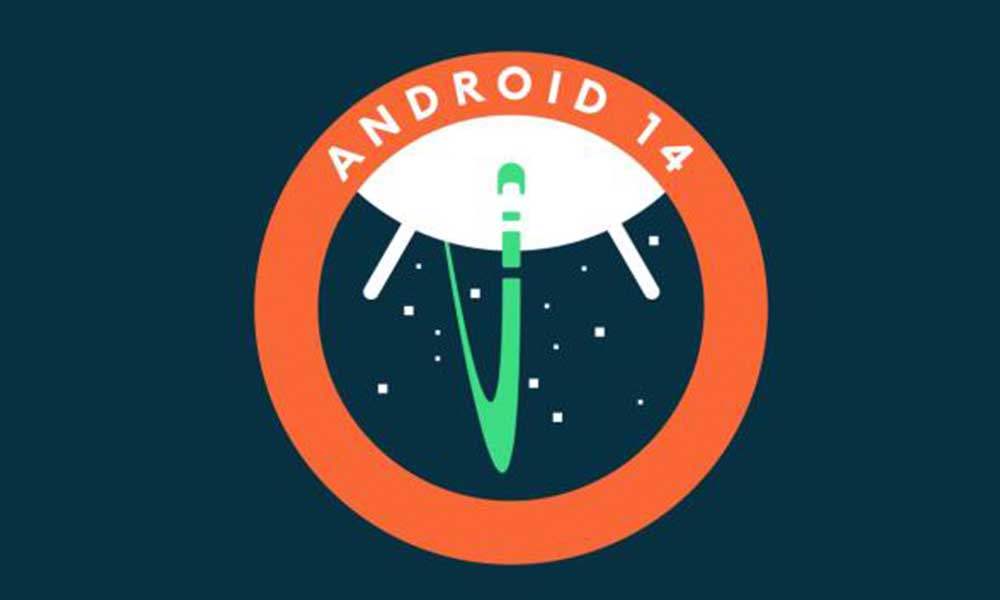 How to Fix Android 14 Battery Draining Issues?
Even though the chances are high that Google has tweaked the CPU scheduler to reduce the CPU core usage in Android 14, somehow the Tensor chipset is consuming higher resources to increase battery draining. Obviously, the higher app background usage & CPU core usage will cause overheating. Do keep in mind that the battery overheating issue can also increase battery draining to some extent. Obviously, the Tensor SoC is power-hungry and tends to get warm too quickly.
Additionally, using the handset for a while continuously or using the device for gaming might affect the battery life a lot. Luckily, we've shared with you a couple of workarounds that should come in handy. Make sure to follow all troubleshooting methods until the problem has been fixed or reduced. So, without further ado, let's jump into it.
1. Force Restart Your Phone
It's highly recommended to force restart your Android 14 handset by following the steps below to ensure there is no issue with the system glitch or cache data. To do so:
Long-press the Power button for a couple of seconds until the screen goes off and the boot logo appears.
Now, you can release the Power button to let the device boot into the system.
This is how you can soft reset or force reboot your handset to refresh the system.
2. Update the System Software
Another thing you can do is to update the system software manually on your device if there is any pending update available. Even though you've updated to the latest Android 14 OS, Google periodically pushes software updates to improve bugs and stability. So, you should always check for the software updates and install the same by following the steps below.
Open the Settings app on your device.
Tap on System > Tap on System update.
If the update is available, tap on Download and Install.
Now, follow the steps on the screen.
Once done, install the update, and your device will reboot.
3. Install All Pending App Updates
You can also try installing all pending app updates on the handset by following the steps below to avoid app compatibility or performance issues.
Open the Google Play Store app > Tap on the hamburger menu icon.
Next, tap on My Apps & games > Check for the pending app updates showing.
Tap on the Update All button and wait for the updates to install.
Once done, restart the device, and check for the issue again.
4. Close Background Apps and Downloads
It's also recommended to close background apps and downloads unnecessarily to reduce battery draining & overheating issues whatsoever. You should always close apps from the recent tab. Stop file or media downloads from the browser and chat messenger applications while you're watching content/playing games to avoid overheating. Battery draining has a direct link with overheating. The less battery heats, the more battery backup & health will be available.
5. Adjust Screen Brightness
Adjusting the screen brightness and automatic brightness feature on the Android 14 device might help in preventing battery draining or battery overheating up to some extent. To do that:
Open the Settings app on your phone.
Tap on Display > Tap on Brightness level.
Now, drag the slider to the left to turn down the brightness.
Then make sure to Turn On the Adaptive brightness option to automatically adjust your screen's brightness.
6. Enable Dark Theme
Sometimes enabling the dark mode or dark theme on the handset might improve battery health and reduce eye strain too. To do so:
Open your phone's Settings app.
Tap on Display > Select Dark theme.
Turn On the Dark theme option.
7. Turn Off Live Wallpapers
You should also turn off the live wallpapers option on your handset to stop consuming higher battery all the time.
Press and hold on to an empty space on your home screen.
Tap on the Wallpapers icon.
Tap on Live Wallpapers > Select the live wallpaper you want to disable.
Next, tap on the Settings icon.
Turn Off the Enable toggle.
8. Turn Off the Screen in Idle Mode
Make sure to turn off the screen in idle mode by following the steps below manually which will improve battery health.
Open your phone's Settings app.
Tap on Display > Select Lock screen.
Now, turn off your screen when you're not using it.
Otherwise, tap on Idle lock screen and turn it Off.

On some Pixels: Turn Off the Always show time and info toggle.
9. Disable Battery Saver
Make sure to disable the battery saver on your device to allow the background tasks to run properly. Battery saver or Power saving can restrict ongoing processes and auto-update of Google Play Store apps might get limited. To turn it off:
Open the Settings menu on the handset > Tap on Battery.
Just Turn Off the Battery Saver mode. [if already enabled]
10. Set the Screen Timeout
Several users have already mentioned that they have set the screen timeout option to a shorter period of time for around 15 seconds to 30 seconds to automatically turn off the screen when in idle mode. It'll eventually prevent battery draining if you're not using the phone for a while. To do so:
Open your phone's Settings app.
Tap on Display > Tap on Screen timeout.
Pick a time shorter such as 15-30 seconds. (not more than that)
Please Note: You can also turn off the screen attention feature on your handset which will reduce battery usage. To do so: open your phone's Settings app > tap on Display > tap on Advanced > select Screen Attention > turn on Screen attention.
11. Turn Off Smooth Display
The chances are high that your Android 14 device has a higher refresh rate for a smoother touch response and display scrolling experience. But this feature always consumes more battery juice. So, you'll need to turn off the smooth display option by following the steps below.
Open your phone's Settings app.
Tap on Display > Select Smooth Display.
Turn Off the Smooth Display toggle.
12. Turn Off Location Services
You should turn off the location services on your Android 14 device by following the steps below to avoid battery draining unnecessarily.
Open your phone's Settings app.
Tap on Location > If you have a work profile, tap on Advanced.
Turn Off the Use location option at the top.
13. Turn Off Adaptive Charging
Do keep in mind that enabling the adaptive charging on your Android device might help in charging the battery quickly up to 80% at midnight and then the charging stops until morning to complete full charging. It basically maintains battery health but sometimes this feature might trigger several issues with overheating or draining while using the device. Therefore, you should turn off the adaptive charging by following the steps below.
Open your phone's Settings app.
Tap on Battery > Tap on Adaptive Charging.
Turn Off the Use Adaptive Charging toggle.
Note: When Adaptive Charging is turned on, a notification is displayed and relays the time your battery will be fully charged.
14. Restrict Apps to Use Battery
You should restrict battery-consuming apps to reduce the battery draining on your Android 14. To do so:
Open your phone's Settings app.
Tap on Battery > Select Battery usage.
To view battery usage by app, tap on View by apps.
If you get a notice or advice to restrict an app or system, tap on the message and hit Restrict.
15. Force Stop Problematic Apps
Make sure to force stop the problematic apps whatever is causing the battery-draining issue on your Android 14 device. After force stopping, the app will stop its essential apps or services which will reduce the battery draining.
Open your phone's Settings app.
Tap on Apps > Tap on See all apps.
Next, tap on the problematic app.
Tap on Force stop > Tap on OK.
Do the same steps for all problematic apps one by one.
16. Enable Adaptive Connectivity
In the United States, some mobile carriers may limit Adaptive Connectivity on Android 14. In that case, make sure to contact your carrier support for further assistance.
Open your phone's Settings app.
Tap on Network & Internet > Tap on Adaptive Connectivity.
Make sure to Turn On the Adaptive Connectivity option.

If it's already turned on, then turn it Off.
17. Turn On/Off Adaptive Battery
If you keep Adaptive Battery on, the applications will use less battery juice while not in use. Your device system will eventually learn the pattern of your app usage over a period of time to help save more battery. Make sure to follow the steps below to enable adaptive battery.
Open your phone's Settings app.
Go to Battery > Tap on Battery Saver.
Tap on Adaptive Battery > Hit More.
Turn On the Use Adaptive Battery option.
In case, the adaptive battery is turned on already then make sure to turn it off to check for the issue.
18. Use the Stock Charging Adapter
Try avoiding a third-party or local charging adapter to charge the Android 14 device to reduce battery draining or overheating. Ensure to use the stock charging adapters and chargers which might work slowly but won't damage the battery health that much.
19. Keep Your Device Cool
Another thing you can do to cool down your handset for a few minutes to avoid overheating conditions. Your battery will drain much faster when it gets overheated or hot enough, even if you're not using it. This scenario will drain the battery and damage the health of the battery in frequent conditions.
Tip: Your phone warms when it's plugged into the charging. So, don't keep it charging unnecessarily.
20. Reinstall Problematic Apps
You can check out the following steps to uninstall and reinstall the problematic application on your Android 14 device. It'll eventually delete all the saved app data and refresh it again, which should fix the issue. To do so:
Tap and hold the problematic app icon to bring the pop-up menu.
Now, tap on Uninstall. [You can also go to App Info and select Uninstall]
Once uninstalled completely, reboot your mobile.
Finally, go to the Google Play Store app.
Search for the specific app and tap Install.
21. Reset to Factory Settings
If the above methods didn't work for you then make sure to perform a factory reset on your handset to check whether the problem has been fixed or not. Keep in mind that the factory reset process will delete the device data completely, such as apps, games, user-defined settings, internal storage files, call history, text messages, etc. So, it's better to take a full data backup of your device before jumping into the steps.
Go to the device Settings menu > Tap on About Phone.
Tap on the Backup & Reset option > Click on the Erase all data (Factory Reset) option.
Now, tap on the Delete all data option > Wait for the process to be completed.
Once done, your device will reboot to the system automatically.
Finally, go through the initial setup process.
You're good to go.
22. Downgrade to the Previous OS
Last but not least, you can downgrade to the previous stable Android OS version to avoid bugs or stability issues. You can check out this full guide to downgrade to Android 13. And make sure to wait for a couple of months to reinstall the Android 14 OS in the near future.
That's it, guys. We assume this guide was helpful to you. For further queries, you can comment below.