Google finally released the 9th iteration of Android OS called Android 9.0 Pie. The update has rolled for Pixel supported devices and few other OEM supported with Android Beta. After putting Android users through four beta updates of Android P, Google has named Android 9.0 as Android Pie. On the same day, Google also uploaded the Android 9.0 Pie Source Code to the developers. This will be exciting news for Android Enthusiast. Now developers of custom ROMs can now get started on porting the latest release onto their devices. Once the custom ROM is ported, you need Android 9.0 Pie Gapps zip file.
With that said, AOSP established ROMs not built with Google services pre-installed, you have to manually install them by flashing a compatible Gapps bundle from TWRP or some other type of custom recovery. If you're planning to improve your phone or wish to flash AOSP 9.0 Pie established ROM, then you have download Gapps to get Android Pie. The majority of the programmers are using Lineage OS as the foundation for their ROMs, and many of other customized ROMs like Resurrection Remix, ParanoidAndroid, OmniROM, SlimROM, etc. are all based on it. So you require Android 9.0 Pie Gapps package for all these ROMs.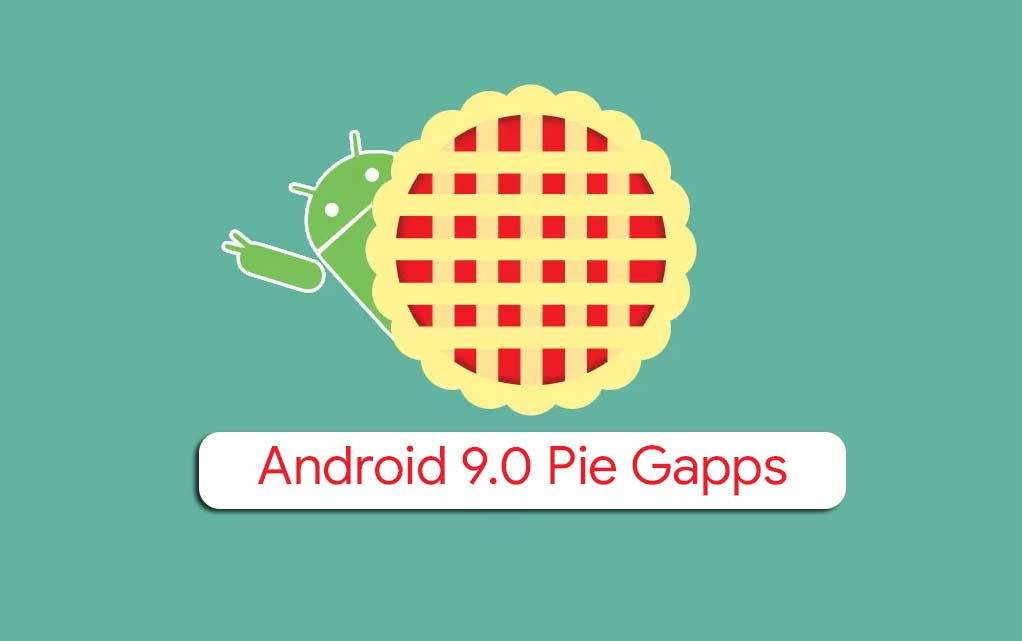 What is GAPPS?
Gapps stands for Google Applications, and usually includes Google Play Store, Gmail, Google Calendar, and more. If your phone is already running with these apps, then you don't need the Gapps package. Most Custom ROM recommends installing the Gapps package.
Download Android 9.0 Pie Gapps Package
Here you can find the Android Pie Gapps suitable for you.
It is the most downloaded GApps package as it is very small in size, it consumes very few spaces in your internal storage and it has basic Google play service like Play Store, Youtube, etc and it does its job very perfectly. It doesn't have any useless Google apps which you don't use.
It is a bigger in size than the pico package and has some more Google Apps as compared to pico package.
It is bigger in size than Nano has some more Google Apps than Nano, like Youtube, Gmail, Hangout, Google Play Games, etc.
This package is made for those users who prefer to use only limited Google Apps. In this package, you will find Apps like Google Maps, Google Chrome, Gmail, Google Duo, Google Play Movies, Face detection for media, Face Unlock, etc.
If you prefer the option to use stock/AOSP apps, this package is designed for you. In this package you will find the core Google system base, Google Android Shared Services, off-line speech files, Face Detection for Media, Face Unlock, Google Play Store, Google Exchange Services (replaces stock/AOSP Exchange Services), Dialer Framework and the following Play Store applications:
This package is designed for those users who love all Google Application, therefore, in this package, you will find all the Google Apps which you get with any Google device.
How to Install Android 9.0 Pie Gapps Package
First of all,
First of all, Download and move the Android Pie Gapps to internal storage [root folder]
Tap on the Install Button
Look for the Gapps zip file in the internal storage
Tap on the Pie Gapps zip file
Now swipe to confirm the flash and that's it! You have successfully flashed the Android Pie Gapps on your phone.
That's it! You can reboot your device to enjoy!
I hope this guide was helpful to install Android Pie Gapps zip file on any Android 9.0 Pie based Custom ROM.