Apple has singlehandedly changed the wearable space as far as smartwatches are concerned. Back in 2015 when the tech giant first released the Apple Watch, it gained mixed reviews since its emphasis was solely on form. While the Apple Watch is still marketed as a fashion accessory, its technical specs have surpassed that of any other smartwatch in terms of health and fitness tracking.
The newly released Apple Watch Series 7 boasts a design overhaul with a bezel-less display that brings as much as 50% more content to the screen when contrasted against the Series 3. It also has remarkable sensors that let users take an ECG with a single tap. Among all the health and fitness tracking features, WatchOS still grows to be one of the most refined smartwatch operating systems in the industry.
While we could praise the Apple Watch for hours, that's not what this article's about. No product or service comes without its fair share of downsides and problems. If you have been one of the many users who have been facing issues while updating their Apple Watch to the latest version of WatchOS, then this guide is tailor-made for you!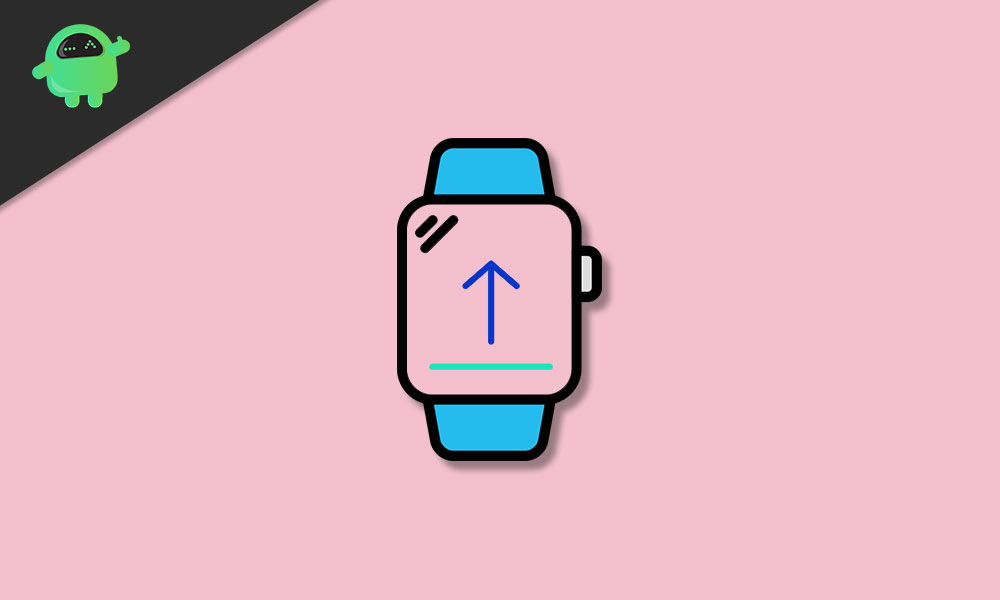 Fix Apple Watch 7 won't Update to new WatchOS
At the time of writing this article, the latest version that Apple ships to the Apple Watch is watchOS 8. The update brings about new features as expected but also improves performance and battery life. If you have been unable to update your Apple Watch 7 to the latest version of watchOS, there are a few simple troubleshooting steps that you can follow.
1. Prerequisites
Before updating, ensure that your Apple Watch has at least 50% of battery remaining to prevent unforeseen shutdowns in the middle of the process. Also, make sure your iPhone that is paired to the watch is updated to the latest version of iOS. Lastly, if you're facing issues in the middle of the update process, bring your iPhone and Apple Watch close and don't disturb them till the update is over.
2. Reboot your Apple Watch
Sometimes simply rebooting a device can solve a multitude of problems. Rebooting your Apple Watch will restart all the background services and this may solve the issue for you. To reboot your Apple Watch, press and hold the digital crown and the side button for 10 seconds. You may let go once you see the Apple logo show up on the screen.
3. Reset your Apple Watch
As the last report, you can try and reset your Apple Watch to see if that solves the issue. Before doing so, make sure all the data on your watch has been synced to your iPhone.
Launch the Settings app on your Apple Watch.
Navigate to General > Reset and tap on Erase all Content and Settings.
Enter your passcode.
Once your watch is done getting erased, it will reboot and ask you to pair it with your iPhone again.
4. Schedule a Repair
If all else fails, then maybe it's time to replace your watch's battery itself. You can dial up the closest Apple Store and book an appointment to get your Apple Watch fixed.
Conclusion
We hope our guide on "how to fix your Apple Watch 7 won't update to the new watchOS" was helpful to you. If you have any tips other than what we've mentioned, do let the other readers know in the comments below! If you have any queries regarding the guide, feel free to contact us, we'd be happy to help!