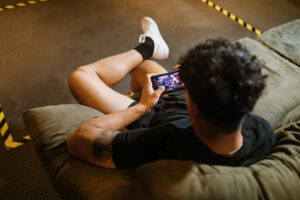 There's no shortage of money-making apps out there, and they're a great way of pulling in some extra cash each month. While you can't reasonably expect to get rich with these apps overnight, you should be able to bring in enough to cover a few minor expenses if you put your heart into it. And most of these jobs only require a smartphone and an internet connection. It is important to remember that any new income you generate might be subject to taxation. Therefore, you must make sure you keep up with your finances accurately, perhaps even setting aside a small portion for taxes. There are even apps that will let you file your tax refund for free, as well as help you navigate through the ins and outs of your newfound revenue
Whether you're considering a side hustle, part-time job, or just something to do in your spare time, there are several apps to help you put money in your wallet.
iPoll
Like taking surveys in your free time to make some quick cash? iPoll is one such app. Answering questions about the products and services you already use and places you visit is all you have to do to access its rewards catalog. As a member, you'll be sent activities via email. For every activity you complete, you'll earn between $7 and $20 in iPoll currency. Activities vary in length but typically last between 15 and 20 minutes. Once you've earned enough, you can exchange your credit for vouchers. You can earn gift cards for PayPal, the Apple App Store and Amazon for your participation.
But iPoll is an invitation-only community, which means you'll need to receive an email invite from one of its selected partners. In addition, it is only available to people currently living in Canada.
Sweatcoin
"Walk, earn, spend, repeat," goes the motto from Sweatcoin. Sweatcoin is a health app that rewards its users for being active. Sweatcoin converts the step count recorded on smartphones into a virtual currency. Using this app, users generate financial rewards through physical activity, with higher levels of activity creating a higher income. Sweatcoins can subsequently be used to purchase commercially available products from an in-app marketplace, which includes low-priced offers that users can obtain with one or two days of activity as well as with large items like TVs and high-end smartphones that would take around 12 months to obtain.
Unlike a few other health-for-wealth apps, a Sweatcoin user doesn't have to achieve any goals to be rewarded.
Slidejoy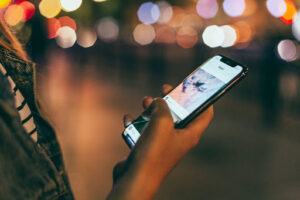 From billboards in bustling cities to your smartphone, we're constantly bombarded with advertisements. So why not get paid to watch them? Slidejoy turns your Android phone's lock screen into an advertising space. We all know the range of emotions we go through whenever an ad pops up while we're playing a phone game or using our favorite app. Slidejoy does away with that by showing you ads and trending news only on your phone's lock screen. So all you need to do is turn on your screen.
In return you'll get Carats, an in-app currency that can be redeemed for gift cards from retailers and brands such as Amazon.com, Google Play and Walmart. You can even donate the money and put it towards charity. 1,000 Carats is equal to $1. The company has said that watching more ads doesn't mean you'll earn more.
Mobee
Mobee rewards users for completing tasks at specific retailers in your area. One task could send you to Macy's to take photographs inside the store, while another could be answering a few questions. Mission length varies; the shortest missions can take as little as one minute to complete, while longer missions (with a higher payout) can take up to 15 minutes. Every mission is worth a certain amount of points, which will be added to your account when your mission is approved. Each mission must be completed and submitted within 60 minutes of starting.
Mobee lets you redeem points for gift cards, including gift cards to Amazon.
Price Protection (formerly Paribus)
If an item goes on sale after you've bought it, Paribus refunds you the difference. Paribus is now part of Capital One Shopping and operates as Price Protection.
Once you sign up, Price Protection gets to work and starts identifying recent purchases based on shipping and order confirmation emails found in your mailbox. It then continuously monitors and compares price changes for these items in real time. Once it detects an eligible claim, Price Protection engages with the retailer on your behalf and files a refund claim or provides you instructions on how to do it yourself. Price Protection has filed over $20 million in claims for its users.
Lucktastic
Win cash prizes, in-app rewards and gift cards by swiping digital scratch offs. While instant win scratch cards are the most popular method to earn money in the Lucktastic app, you can also take up challenges, download sponsored apps, join its VIP loyalty program, and share Lucktastic on social media platforms. Scratch cards from Lucktastic have awarded over $10 million in prizes.
But hurry up; Lucktastic will be retiring on March 22, 2022.