After pushing multiple Developer Beta and Public Beta updates, Apple has finally released the iOS 14 GM (Golden Master) or final stable version for everyone. There are plenty of additional features and system improvements included in this final version. The home screen widgets option is one of the much-awaited best-in-class features in iOS 14 so far. Although the widget functionality is in use on Android for ages, it's better late than never. Well, after updating to the iOS 14, you may ask which apps work with iOS 14 new home screen widgets?
If you're also one of them, don't worry. Here we'll get you covered. The customizable widgets option on the iOS 14 home screen is one of the most requested features by the iPhone users for years and finally, it comes with some of the cool options as well. So, the customizable widgets can be used for both stock and third-party applications which will fall into your daily routine of usage. However, it's also worth mentioning that as the iOS 14 is quite new, not so many third-party apps are currently supporting for widgets.
Apple only offers 24 hours to the app developers to upload their app for the public release on Apple App Store. This can be another reason that there are very few third-party apps on the App Store which support the home screen widgets option properly. But no worries, because with upcoming iOS 14 updates, more & more third-party apps will support widgets.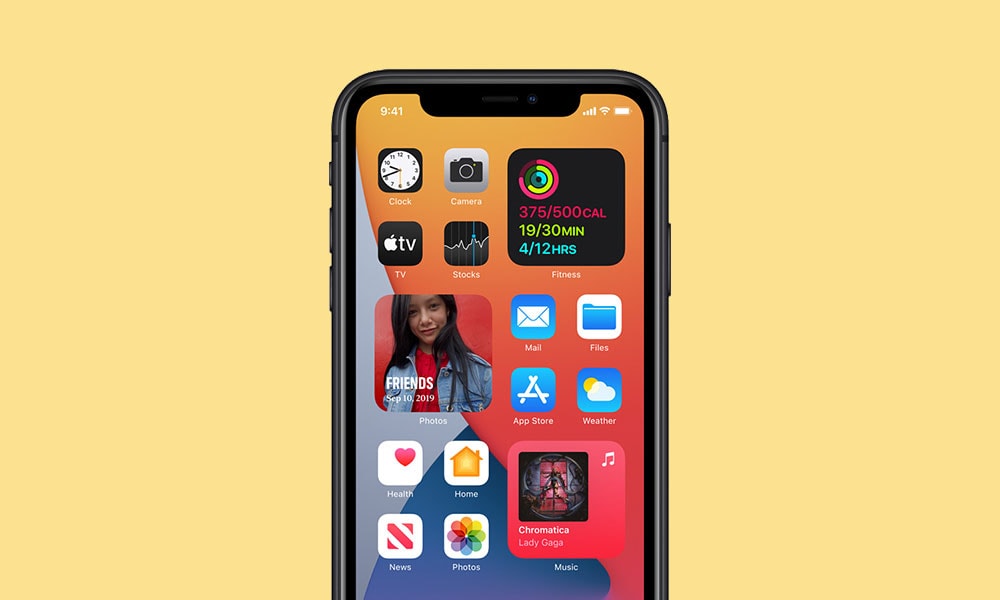 Which Apps Work With iOS 14 New Home Screen Widgets?
In that scenario, if we get to know which apps support home screen widgets then all the users can set specific app widgets accordingly without trying each & every app. Here we've shared all the available stock and third-party apps or utilities which support widgets function.
1. Apple Stock Apps & Utilities
Clock
Photos
Battery (utility)
Screen Time (utility)
Smart Stack (utility)
Siri Suggestions (utility shortcuts)
Meanwhile, it's quite unfortunate that at the time of writing this article, the iOS 14 final version has been just released globally but the default Mail app and Phone (Favorites) app doesn't support the widgets option.
2. Third-Party Apps
Apple also offers iOS, iPadOS, Apple TV users to download and use the early beta apps (testing phase) from the TestFlight app easily. If you want to use any of the below mentioned beta testing apps or even if you're already using any one of them, all of these apps support home screen widgets option on iOS 14. So, let's take a look at the third-party + beta apps below.
Note:
Beta apps can be unstable, slow in performance, not smoother like stable applications, etc. There may be crashing or getting stuck issue as well.
That's it, guys. We assume this information is helpful to you. For further queries, let us know in the comment section below.