Asus seems a prominent tech gadget manufacturing company known for its rigid hardware. This is not a new thing as from the initial days the company got fame. Whether you are looking for a Phone, Laptop, or any other Gadget, all are perfect in their segment. Recently They introduced a new gadget that is considered a gaming handheld named Asus Rog Ally that appears the same as people expect from an Asus Product. If you look around, we have other popular handhelds, but since Rog Ally was released numerous people have shown interest in it.
I think such a favor was deserved too because the other gaming heads agreed to work and handle heavy-load games but after a time they started losing FPS. Fortunately, that thing does not exist with Asus Rog Ally as here we have some other attributes. I mean Asus Rog Ally is a great combination of a gaming handheld that has high-performance hardware with a 120 HZ display alongside a premium design. But recently some users found that Rog Ally not using its potential or I can say GPU. The concern is such serious that people are disappointed. So, let's have a look to fix it.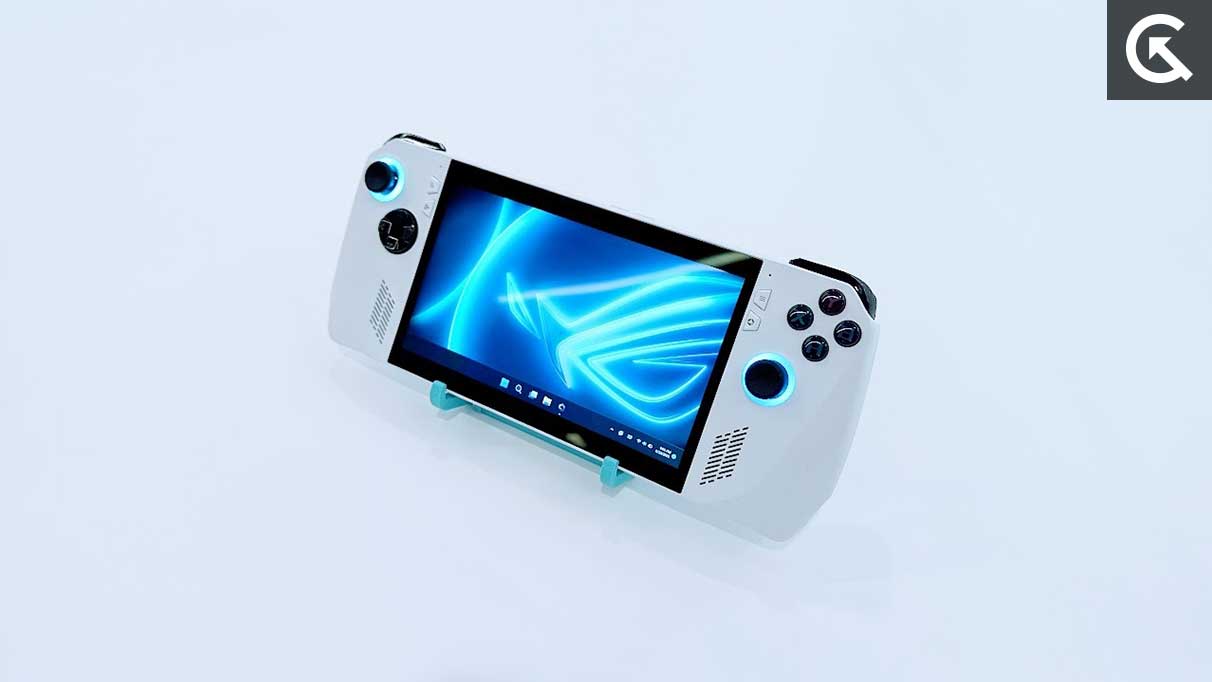 How to Fix If Asus Rog Ally Not Using GPU
Since there is no update from developers, no one can't say a specific cause behind Asus Rog Ally not using GPU. but as we can see from the user reports we found there are a few common mistakes some users make that result in such a problem. Another thing I revealed out that Asus Rog Ally is equipped with high-end GPU Configurations, but when users play any Game on such a Gaming Handheld device, they find a lag as after having a close look, it found that GPU usage is 0%. From such discussion, a minimum GPU usage must be a must for Asus Rog Ally-like gadgets.
Note the fact that developers have not initiated any answer or their views over Asus Rog Ally GPU not using error. In this thing, we can only research user comments and figure out what common mistakes they are making that result in such a problem. Navigating to that, we started our research and found that problems with the device manager, GPU drivers, and Integrated Graphics seem major issues. As a result, here we prepare a few working fixes so that at least the user can fix the problem from their end. So, without any further delay let's move on.
Check GPU status
There are plenty of things to consider if Asus Rog Ally not using GPU. However, after reading user reports it is concluded that most of them have disabled the GPU option. And they thought the GPU was not working. From that way, I also believe that if you are getting such concern that means maybe GPU on your Asus Rog Ally is disabled. For this, you have a common understanding that you need to enable it to want its usage. So, follow up on these instructions to enable GPU on your Asus Rog Ally.
Simply, Go to Start and get into Settings.
Under settings, look for device manager and click on it.
Now expand the display adapters section
After that, look for your dedicated GPU and right-click on it.
Next, Select the option "Enable device".
That's it, Now make a try and check more likely GPU start working on Rog Ally.
Update GPU Drivers
An Outdated driver could be a curse for your hardware as well as Software to run. Because once they get outdated, they start losing their potential and accordingly malfunction. And here even if you have enabled the GPU and still get the same problem. It means you should have a look at GPU's current version and check for further updates. Doing that can help you to be updated with the latest processing speed. So, To attempt this fix follow these instructions.
Open any web browser on your PC.
Then visit your GPU driver's official website.
Next download the latest driver with respect to GPU.
Once that latest driver downloads, double-click on it to run the installer.
Now follow the on-screen instructions to install it.
That's it, You have the latest GPU driver installed.
Reset GPU Scaling Settings
I agree you have checked and figured out all the fixes mentioned above but most of you still facing the same problem. For this, we tried and found out that disturbed GPU Scaling Settings can be tricky. I mean to say, if such settings get unstable then whether you install the latest drivers, the GPU won't work properly. In such cases, you need to arrange these settings as they come in the beginning. I know you might have difficulty with it, so here are steps to reset those settings and back to default.
Launch the Armoury Crate SE.
Then Go to the Settings Section.
Under there, move towards operating mode.
Following this, Click on GPU Settings.
Then Select GPU Scaling as Auto.
Lastly, Reset the GPU Settings to default.
Disable Integrated Graphics
Users with today's Computer use the feature called Integrated Graphics. Because previously the PC manufacturers lacked graphic enhancement. But at that time there was no specific GPU unit. For this, they introduced the feature to integrate the GPU requirement with the CPU. But today we all know dedicated GPUs are keenly available to use. Even though, companies have not removed that Integrated Graphics features. From that way, the concern arises as such a feature stops GPU from operating. So, To fix the GPU not using problem, you need to disable it with the given steps.
Simply, Go to the Start Menu.
From there, open the Settings and get into the System Section.
Now Click on Display >> Advanced Display Settings.
Next, Click on the Adapter Properties link.
On the second window, Head to the Graphics Settings tab.
Under there, Uncheck the option "use this device to render graphics checkbox for Integrated Graphics.
That's it, you are done.
Perform a Factory Reset
I expect most of you are satisfied with the above-mentioned solutions. But if any user is left with the same GPU problem then a factory reset would be the final solution. After all, doing this results in wiping the entire progress you made on Asus Rog Ally. So, before doing that make sure to have a complete backup of your. important progression. In case any user finds difficulty in resetting the Asus Rog Ally then follow up the below instructions to do so.
Firstly, Head to the Start Menu.
Then get into the Settings section.
Now Click on System and then on the Recovery option.
Next, Click on the Reset this PC button.
Following this, it will reset to factory position.
Besides that, we assume that you have taken care of a few common things that are imperative but if not followed can cause issues. These things are Asus Rog Ally plugged into power, closing unnecessary programs, playing the game under Windowed Mode, Updating Windows Version, and so on. Even after noting the complete things till now, if being a potential Asus Rog Ally user you are still getting the same issue then we recommend you to raise a help request over the Asus official support page.