`Currently, laser engraving machines are highly sought after by hobbyists all over the world. The power of a laser makes it possible to engrave and even cut material with extreme detail. For this category, we're offering a real treat today.
However, suppose you are looking for a laser engraver. In that case, you must keep your eyes on Amazon because amazon now has a nice discount promo on the A20 Pro and F1 Honeycomb Working Table model, which comes with extra accessories for free. So, we have great news today regarding the sale of this product; therefore, make sure to read this guide until the end.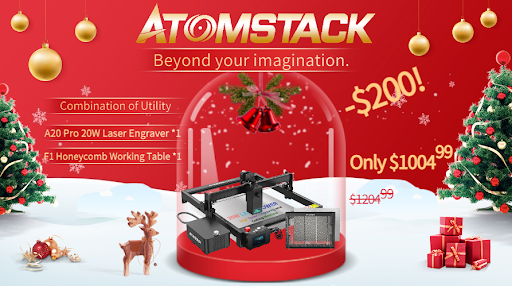 What Are The Main Selling Points of Atomstack A20 Pro 20W Laser Engraver And Cutter?
There are many specifications that this product offers, but here we have mentioned only those that are the key selling points of the A20 Pro and F1 Honeycomb Working Table. So, let's have a look at them: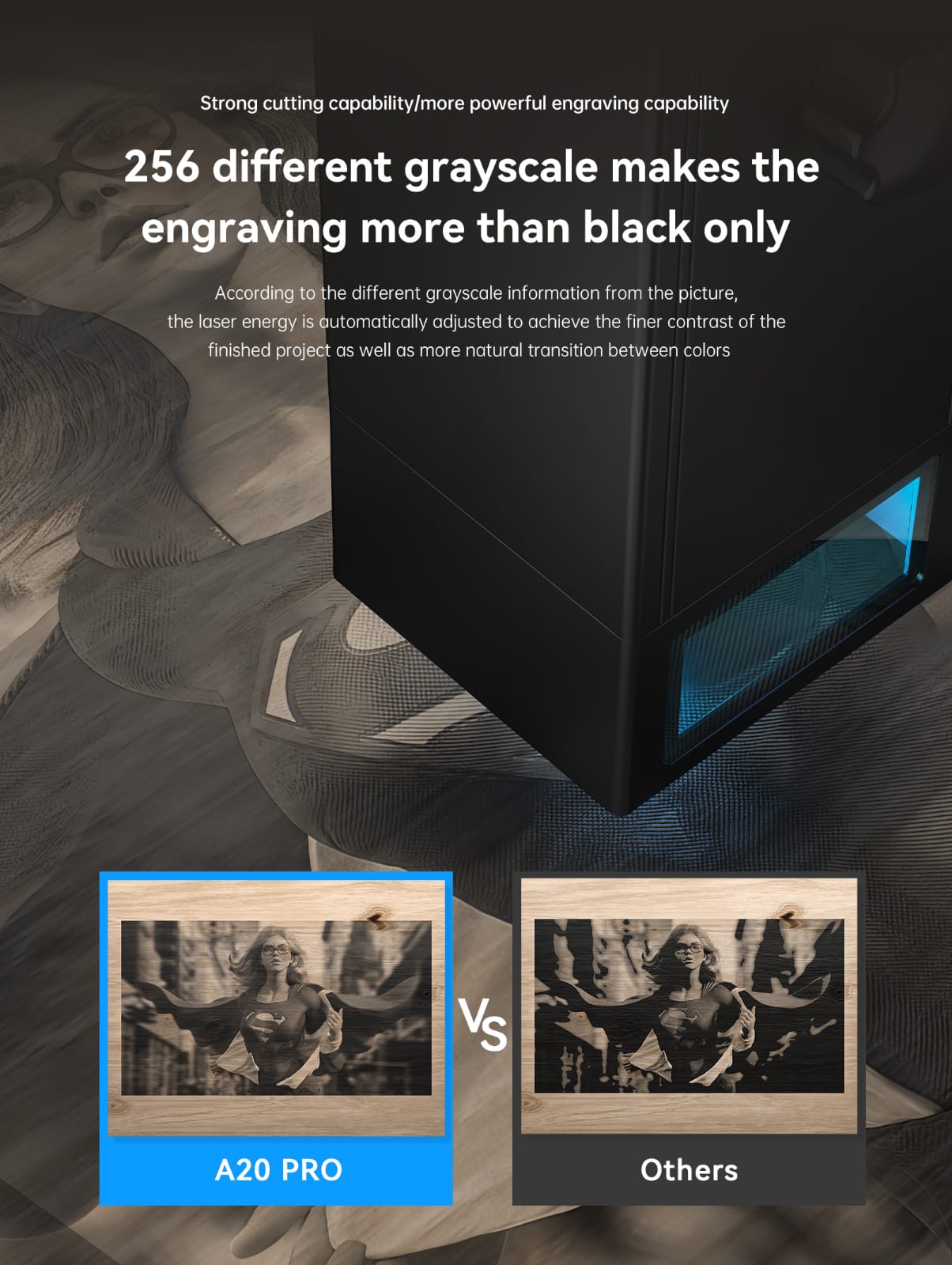 Eye Protection Design:
With the panoramic filter glass protective cover, 97% of ultraviolet light can be filtered out, so you won't need goggles to view laser engraving. Using goggles less often and for a lower cost will reduce the inconvenience and cost of wearing them.
Easy Installation:
Because of its anodized aluminum alloy structure, the machine is very durable, and assembly can usually be completed in 20-30 minutes.
Super High Power: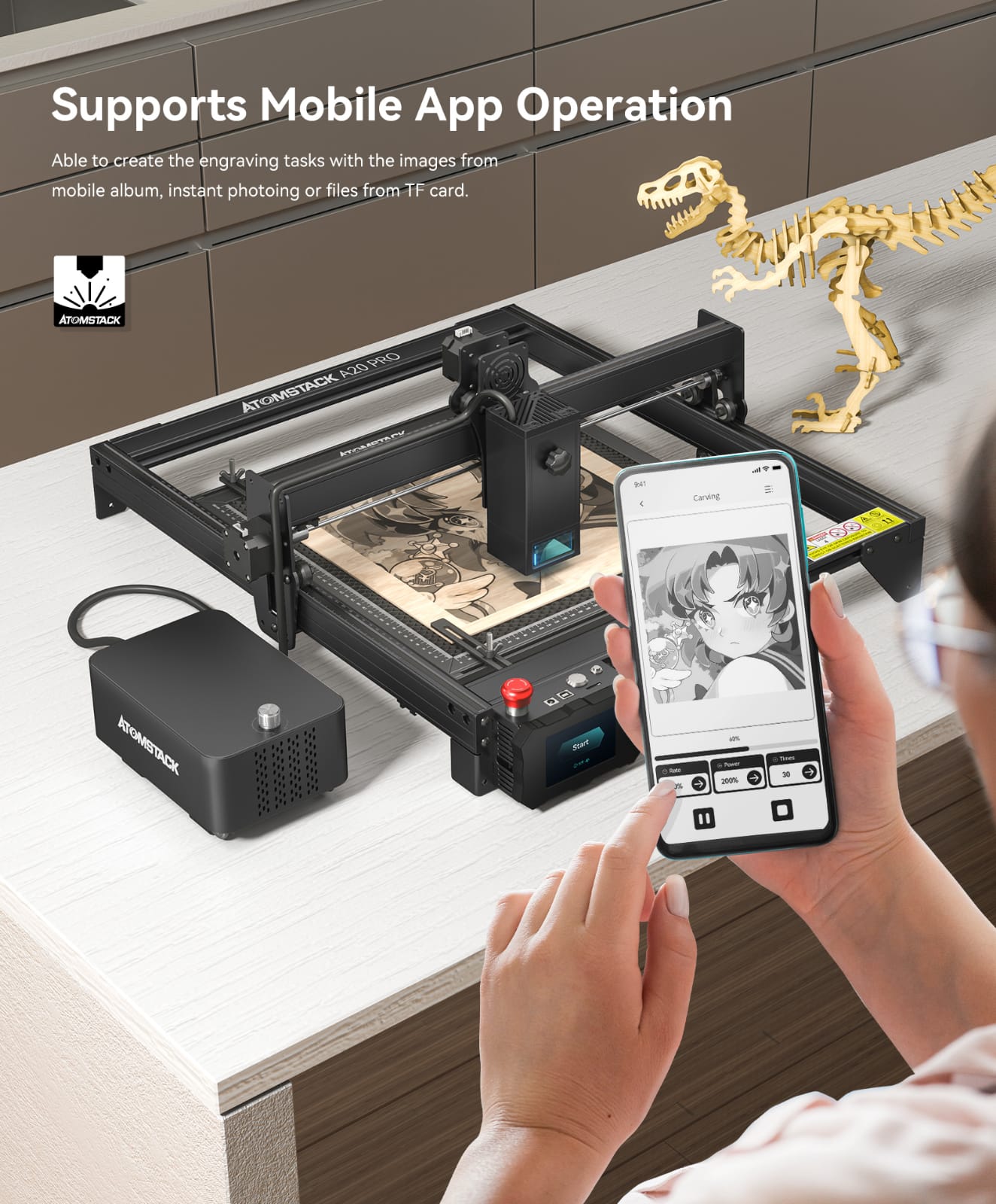 A 20W laser powers this engraver. It can cut thick tungsten board or black acrylic board as well as 0.05mm thick stainless steel sheet in one pass with the latest generation of four 6W laser coupling technology.
Upgrade Air Assist Kit:
Newly-designed air assists pump kit could help cut and engrave faster with a cleaner surface, as well as extend the service life of the 20W engraver. In addition to a higher airflow output, the new 10-cylinder air film pump also provides a more stable airflow output.
Upgraded Laser:
It does not require focus adjustment before engraving. Lasers with a larger focusing spot are only 1/3 the size of those with smaller spots. You can simultaneously engrave and cut with high energy. There is a greater level of stability in the laser power of the fixed-focus laser compared to the zoom laser.
High Precision Engraving For Fastest And Cleaner Cutting:
There are precision scale lines on the X-axis and Y-axis to facilitate quick measurement. A large area engraving interval of 400x400mm can meet your engraving requirements. Moreover, it uses the compressed spot size of 0.008mm*0.1mm. Also, it has a higher density unit energy with ultra-fine laser focus, which makes the engraving effect finer.
More Precise ANd Multi-Color Engraving: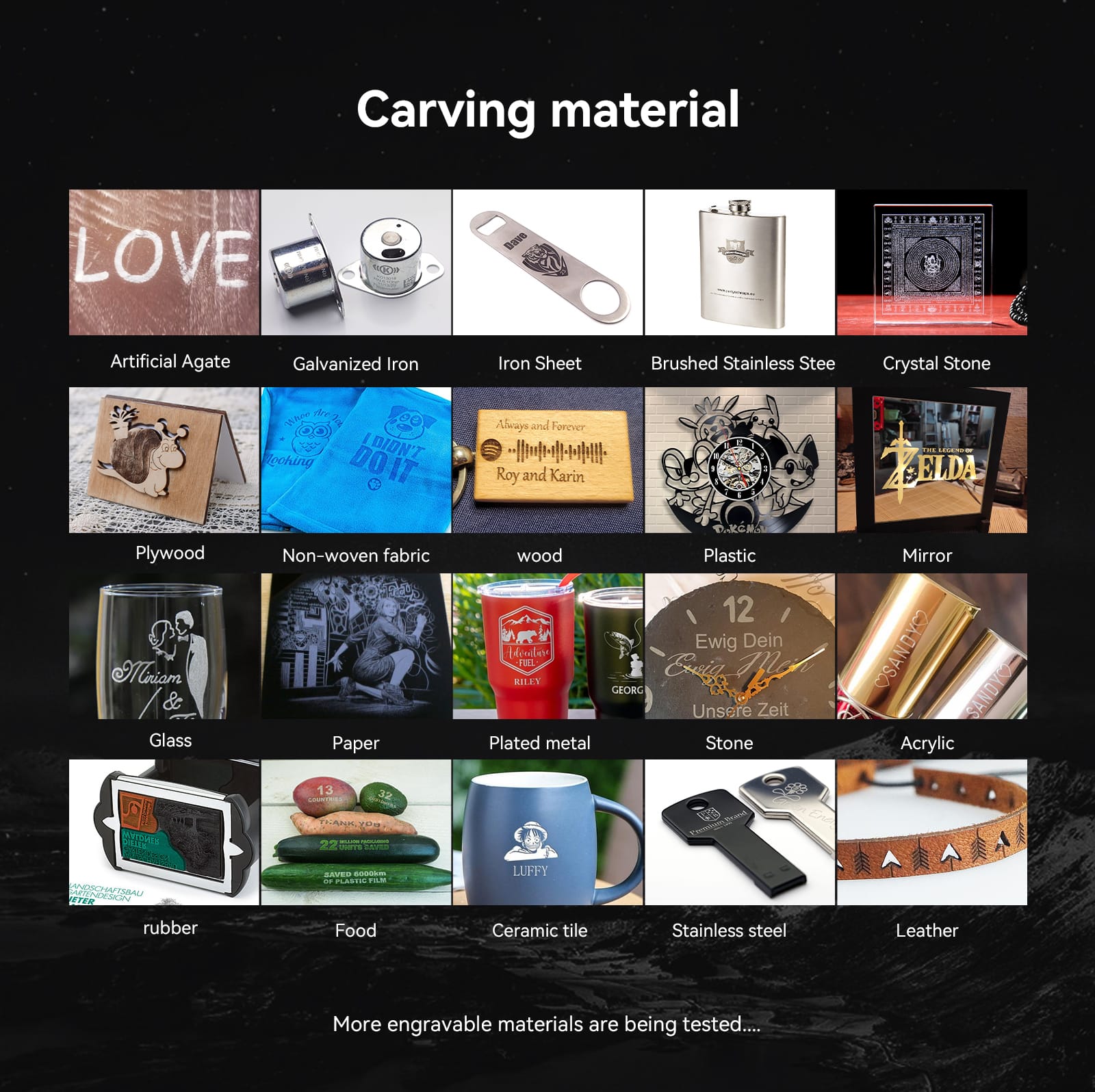 An upgraded 32-bit motherboard provides better performance, smoother operation, and more stability.
A 256-bit chromatography ensures a pattern that is like sketching on paper. The overlay effect of black and white makes it more natural, and the engraving looks more realistic.
Wide Compatibility: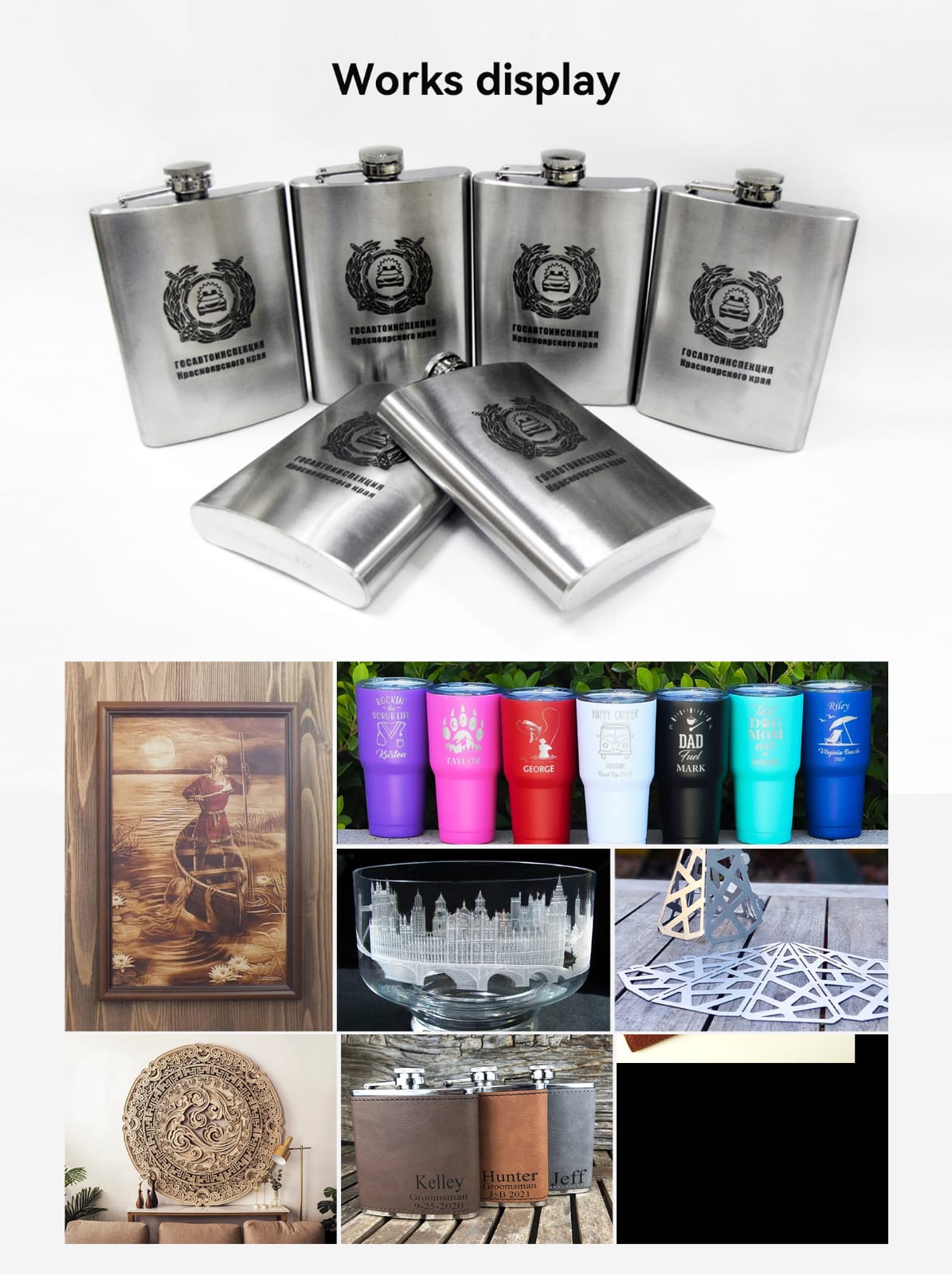 Various mature engraving software can be used with the machine, including LaserGRBL, and LightBurn, which supports Windows XP/ 7/8 / XP / 10, and Mac OS. Engraving files supported include NC, BMP, JPG, PNG, DXF, etc.
Some Extra Function:
Integrate a screw rod for more precise laser movements and durable couplings. For safety reasons, offline engraving is supported; the machine can be stopped when it encounters an unforeseeable situation. It is possible to reach a laser sintering temperature of 2400°C.
What is The Pricing, And Where to Buy?
You can buy the A20 Pro and F1 Honeycomb Working Table models from amazon. However, although the original price of the product is $1,204.99, but right now, there's an ongoing sale on this product; therefore, you can now get this product at -200 USD(17% off, that means you will get the product at just 1,004.99). So, hurry and grab the deal today.
Conclusion
So, that's all we have for you about the A20 Pro and F1 Honeycomb Working Table. We hope that you will surely grab this deal. However, you can contact us in the comment section if you need any further information.