AT&T has won the head to head competition with Verizon to become the first carrier to offer 5G connectivity. The telecom company has set up the 5G networks in twelve U.S. cities in last year and seven more cities currently setting up. Therefore, a total of 19 cities will run by the end of April 30 in full flow with AT&T 5G services.
By this kind of network coverage, AT&T will have the widest 5G network reach among the four major U.S. mobile carriers this year. AT&T has run multiple speed tests and the results were somewhere up to 2Gbps. However, this is the trial period speed test. There is no 5G phone available right now for consumers to verify the average speed. Currently, AT&T running 'NETGEAR Nighthawk Mobile Hotspot' for testing purposes.
Here in this fully-featured article, we'll talk about the current situations of AT&T 5G network, 5G smartphones, and pricing with availability options.
AT&T 5GE Details
AT&T started replacing the 4G LTE icon on the smartphones with a 5GE icon over 400 markets in the country.
5GE is a starting phase of the actual 5G network or you can say that it's the LTE Advanced mode for now. According to AT&T carrier, the 5GE icon is an attraction point for the users that 5G is coming.
Therefore, if you see your AT&T phone with a 5GE icon, it's only an icon and nothing else. Even you have a Samsung Galaxy S10 5G or LG V50 ThinQ handset (not available yet), your device won't support true 5G connectivity for now. While the only 4G devices will have to stay with 4G LTE only. There is no possibility of running 5G.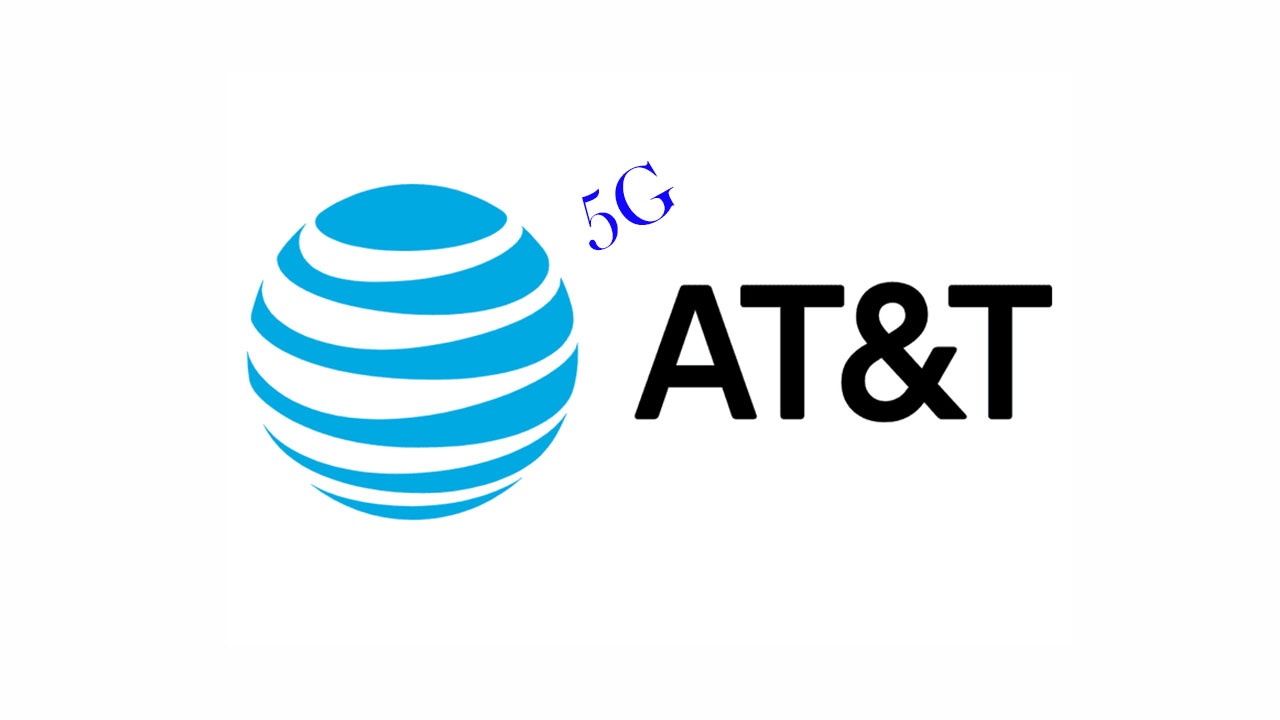 5G Cities: AT&T
As already mentioned that AT&T has started rolling out 5G by the end of 2018. The network is also available in almost 19 cities so far.
Here is the list of cities:
California – Los Angeles, San Diego, San Francisco, San Jose
Indiana – Indianapolis
Georgia – Atlanta
Louisiana – New Orleans
Florida – Jacksonville, Orlando
Oklahoma – Oklahoma City
Texas – Austin, Dallas, Houston, San Antonio, Waco
Kentucky – Louisville
North Carolina – Charlotte, Raleigh
Tennessee – Nashville
It's expected that AT&T will continue rolling out the more 5G network in various cities in this year with Chicago and Minneapolis as well.
AT&T 5G Network Speed
AT&T has been quite busy in building-up the networks to launch the 5G officially in the country. The carrier has run multiple speed tests with the speeds of up to 2Gbps in Atlanta using NETGEAR Nighthawk Mobile Hotspot. It was previously recorded in early 2019 up to 300Mbps to 1Gbps. Whereas Huawei Mate X has reached up to 4.6Gbps @Sub-6GHz. That means there must be some loopholes which can be fixed very soon to increase its speed up to 6Gbps. That will be a huge one.
AT&T confirms that this type of speed can download 2 hours of HD movie in 10 seconds only. But just like the 3G/4G connectivity, the 5G connectivity won't go stable for a whole day. That's quite tough.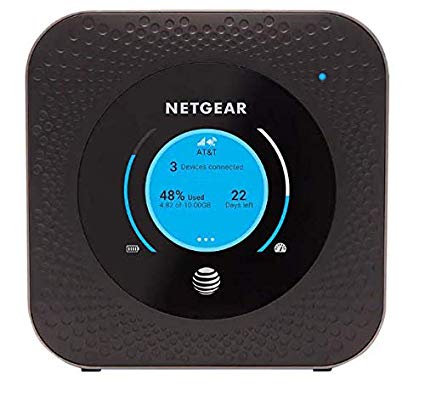 While T-Mobile carrier uses mmWave technology for the mid-band and low-band spectrums to deliver a flawless 5G speed for all. Reports are saying that mmWave technology promises better speed and more capacity but the coverage area is so limited like a smaller urban area.
Meanwhile, the transmission rate of mmWave signals can easily be affected by walls, trees, or congested areas in a room. That means your connection signal and speed both will decrease suddenly by any reason and you can't understand it for a while. AT&T is working on a sub-6GHz spectrum which may take the year of 2020.
AT&T Carrier 5G Smartphones
In terms of the AT&T carrier, the 5G network will be much faster, smarter than 4G. There is no consumer-centric 5G-ready device in the market right now. The NETGEAR Nighthawk Mobile Hotspot will only work with a 5G compatible smartphone with 5G network.
Though the 5G networks are not consumer ready still now, some of the smartphone companies have started the production and selling of 5G-enabled devices. Such as Samsung Galaxy S10 5G, Galaxy Fold, LG V50 ThinQ, Galaxy Note 10, etc.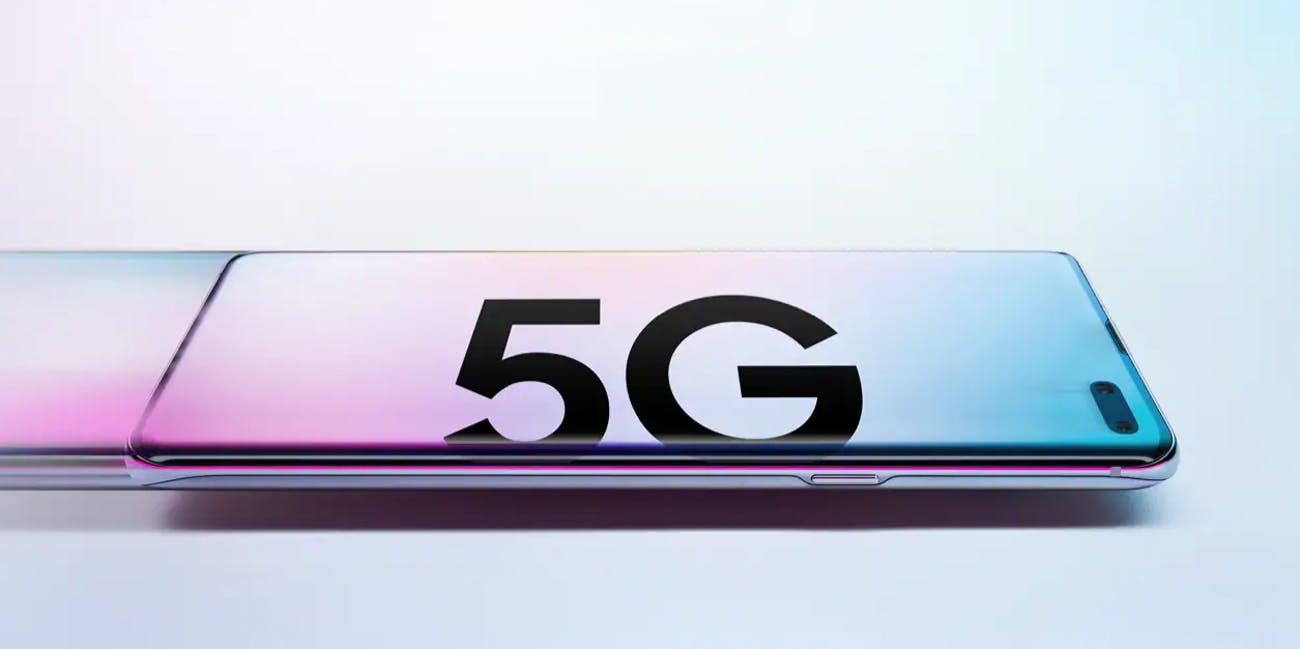 Whereas the Galaxy S10 5G is only available via Verizon Wireless. The handset will start shipping on May 16 this year.
There is another 5G smartphone will soon launch called LG V50 ThinQ. This one will start selling in the USA in May 2019 via Sprint carrier. AT&T will start later. There is no official confirmation yet by the company.
We also know very well that Samsung Galaxy Note 10 will support 5G. However, there is no information about the device launch yet. It may take around by the end of Q2 of 2019 along with AT&T 5G carrier.
AT&T 5G: Data Plans
While it's absolutely good to have a high-speed data connection but due to the lack of competition, for now, AT&T is charging much higher cost to its customers for data plans. However, AT&T has mentioned that the data plans pricing will be changed after 2-3 years. Till then, users have to pay for $70/monthly for 15GB of 5G data.
Summary
AT&T carrier didn't include slightly good speed for the 5GE. Sprint also criticizes it to the AT&T for delivering a low-speed connection at a pricey plan. It's only due to the lack of Verizon Wireless competition. The Big Red has the exclusive access to the Samsung Galaxy S10 5G which means that even if AT&T has provided the wide 5G coverage, it will have to wait for a few weeks or months for the consumer use.
Whereas the use of the mmWave spectrum of AT&T 5G network will take 2020 or later to complete the work in urban areas properly.