Gamers diving into the immersive world of Baldur's Gate 3 know the joy of epic quests, challenging battles, and intricate storytelling. However, nothing is more annoying than the excitement of encountering an unexpected issue, "Failed To Save Game Error 516". This frustrating glitch can interrupt your gameplay and leave you scratching your head. Especially when, after playing for so many hours, you have made some good progress, such issues can be annoying.
Join us in this article as we explore the Reasons and Solutions for "Failed To Save Game Error 516" in Baldur's Gate 3. As we will break down the possible reasons behind Error 516, we will follow it with easy-to-do solutions that will get you back to exploring the realms of Baldur's Gate 3 in no time.
Whether you are a newcomer to Baldur's Gate 3 or a seasoned adventurer, read this article until the end.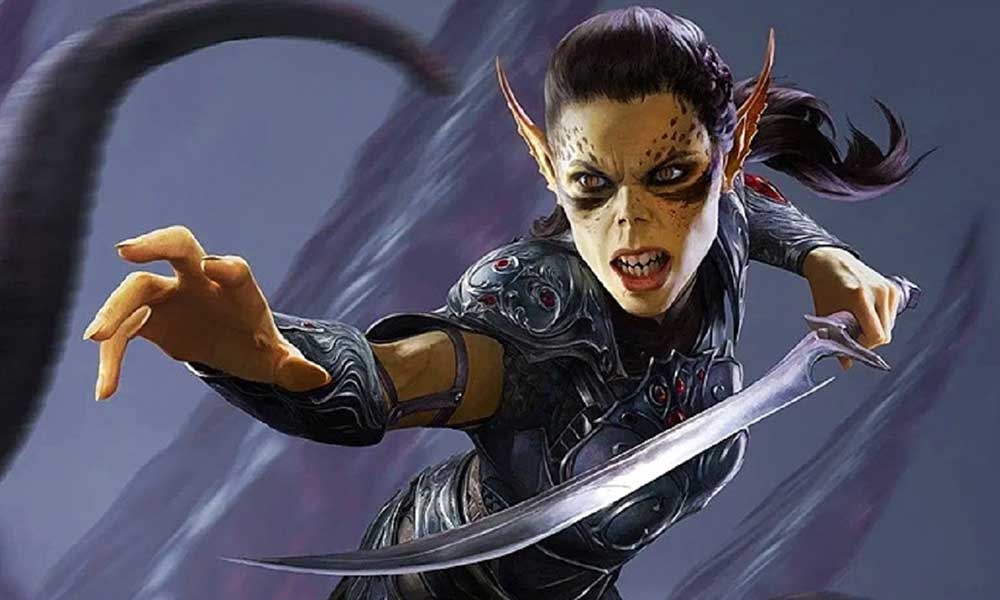 What is Baldur's Game 3 "Failed To Save Game Error 516" and its reasons?
Error Code 516 in Baldur's Gate 3 occurs when there's a problem with saving your progress in the game.
If you see this error while trying to save using different methods like quick saves or autosaves, it means the game is having trouble saving your game data properly.
Possible Reasons Behind "Failed To Save Game Error 516":
Corrupted or Damaged Files that have messed up due to problems like bad installations, viruses, power issues, or hardware glitches can lead to Error Code 516.
If your game settings don't match your graphics hardware, Error Code 516 may occur. Especially the old or incompatible graphics drivers, or a feature called SLI, can be the reason.
Sometimes when Steam's servers are busy or having problems, it can affect the game and lead to Error Code 516.
Insufficient space in your device's drive can also lead to Error Code 516 since it impacts saving the game progress.
FIXES: Baldur's Gate 3 "Failed To Save Game Error 516"
Here are some quick and easy-to-follow fixes that will help you get through the "Failed To Save Game Error 516" while playing Baldur's Gate 3:
FIX 1: Make sure there's space in your Computer's Drive
Since you are getting Baldur's Gate 3 "Failed To Save Game Error 516" while saving the game's progress, there could be some space issues. At times when the drive is out of space, it is common for such errors to revolve around. However, you can fix them within no time by removing some unnecessary files from the drive to create more space.
Since gamers typically choose to save games on C drive, here's how you can make some space there:
Visit C:\Users\username\AppData\Local\Larian Studios\Baldur's Gate 3 and delete any unimportant files. Check if there's any older game that you do not play anymore; delete it to create more space. However, if your important files are taking up too much space, you can store them online temporarily.
You can also change the Save location of the game to another drive that already has some free space.
Once done with the same, start playing Baldur's Gate 3 for some time, try to save the progress, and check if the error persists. If it does, move to another fix.
FIX 2: Verify Game File Integrity
If corrupted or damaged files are causing Error Code 516, you can fix it by verifying the integrity of your game files. To do so, follow the steps given below:
Firstly, launch your Steam, navigate to the game Library and right-click on Baldur's Gate 3.
Now from the menu (list of options), select Properties. In the Properties window, navigate to the Local Files tab, click on Verify Integrity of Game Files option, and let Steam find and replace if there's any fault.
Once you've done this, your game should work better, and you might see the end of Error Code 516.
FIX 3: Update Graphics Card Drivers
If your graphics settings aren't a good match for your hardware, you might see Error Code 516. Outdated or mismatched graphics drivers and the SLI feature can be the culprits. To fix them, all you need to do is Update the Graphics Card Driver. Here's the step-by-step process for the same:
Make sure your graphics card drivers are up-to-date. Now navigate to the official website of your graphics card maker, like NVIDIA or AMD. Here get the latest drivers that work with your computer.
Updated drivers can make your graphics card and game work better together. Once done, check if Error Code 516 has been resolved or if it persists.
FIX 4: Shut Down and Restart Baldur's Gate 3
To resolve the Error Code 516 in Baldur's Gate 3, here's a simple trick to try:
Close the game and log out of the gaming platform you're using. Wait for 5 to 7 minutes and then open the game again. Start playing usually and try to save the game progress again. The error won't persist.
FIX 5: Disable any Third-Party Application/ Software temporarily
If you're encountering Error Code 516 while saving in the game, consider disabling any Third-Party application/ software for a while. Sometimes, a few applications hinder the functioning or other application or feature. Therefore, if you're using any third-party software alongside the game, temporarily disable or close it before attempting to save again. Doing so will help you keep any distractions aside and help to get through the error.
FIX 6: Disable Cross Save Functionality
A solution to the recurring "Failed To Save Game Error 516" in Baldur's Game 3 is disabling the Cross-Save Functionality. This fix is suggested by numerous players on social media, claiming it is of great help.
If you're facing this error repeatedly, you can find the option to disable cross-save in the settings menu of the game. It's usually represented by a checkmark, making it straightforward to locate and deactivate.
FIX 7: Delete the Files Manually within the Game
However, if none of the above six fixes work, then here's what we should do at last.
Navigate to Baldur's Gate 3 folder within the %appdata% directory and manually delete the files. Doing so is like cleaning up clutter manually and making space for saving games' progress.
Wrapping up…
These were the top 7 suggested fixes for addressing Error Code 516 in Baldur's Gate 3. If you repeatedly face the error 516 while saving progress on Baldur's Game 3, then clear space on your drive, update graphics drivers, log out and retry, disable third-party software, adjust cross-save settings, and consider manual file deletion if necessary.
We hope the information above will help you.