Are you looking for the best AMD and Nvidia Graphics Driver for Baldur's Gate 3? Baldur's Gate 3 has recently dropped, and players have been dipping in to play the fantasy RPG. As the game was very popular during its early access stage, the excitement soared shy high on the eve of its release, and there are plenty of gamers invested in playing the game. You might be wondering if your system is up for running the game, if you wish to play it too. In this guide, we will take you through the best AMD and Nvidia Graphics Driver for Baldur's Gate 3.
The game is inspired by the Dungeons and Dragons tabletop role-playing system, where players create their characters and form a party to explore the main story of the game. It is filled with content with turn-based combat where the players can fight their enemies using a wide variety of skills and weapons. The graphics of Baldur's Gate 3 are no joke either, but you will need a proper graphics driver to get the full experience of the RPG. Let's find out what is the best AMD and Nvidia Graphics Driver for Baldur's Gate 3.
What is the best AMD and Nvidia Graphics Driver for Baldur's Gate 3?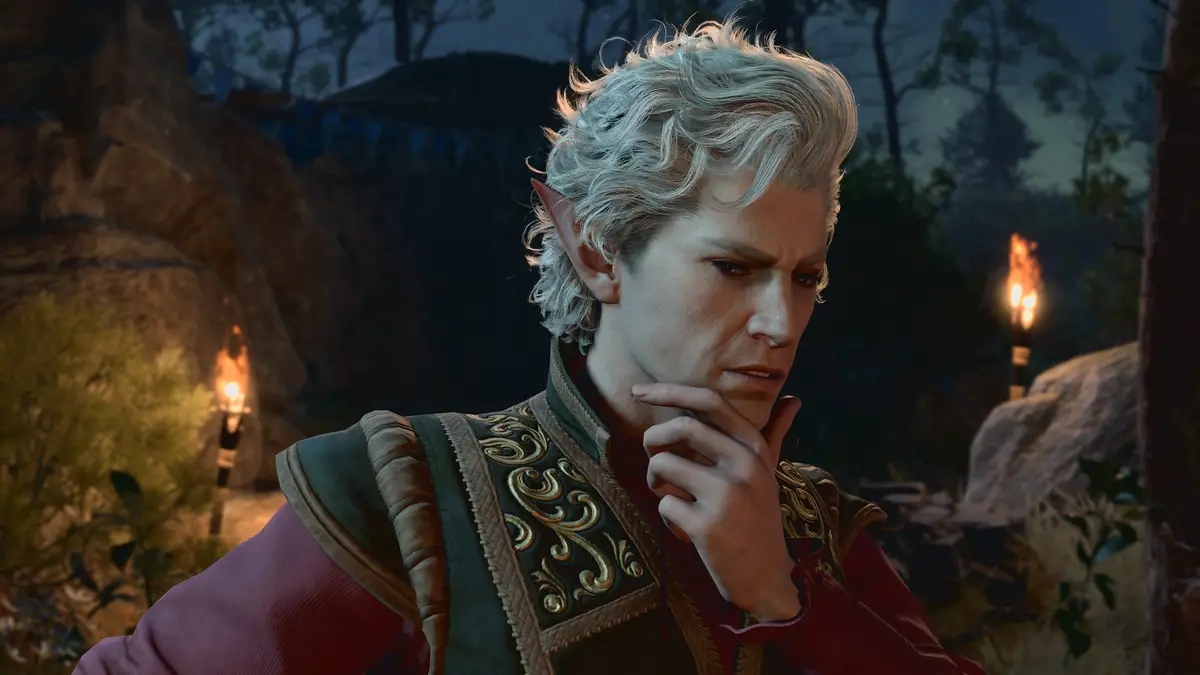 If you're looking for the best Nvidia Graphics Drivers for Baldur's Gate 3, you'll be glad to know that Nvidia has released a new driver especially for the game Baldur's Gate 3, which you can download from their website. This driver also works great for the new games The Texas Chain Saw Massacre and Gord. You can download the driver from the official website of GeForce.
The new Nvidia driver has extra optimizations and enhancements that will help you get a better experience of the game. As you will be spending hundreds of hours on Baldur's Gate 3 – because that's just how massive the scope of the gameplay is – you will be able to enjoy improved gameplay. There is an average increase in performance of a whopping 93% when it comes to playing Baldur's Gate 3 which this driver. No wonder it is the best Nvidia Graphics Driver for Baldur's Gate 3.
As for AMD, the Adrenalin Edition AMD Video Card Drivers are the latest drivers which will work best for Baldur's Gate 3. AMD Radeon v23.10.32.02 has improved performance and additional fixes that can enhance your experience further. You can get the driver from their official website.
How to optimize the best Nvidia Graphics Driver for Baldur's Gate 3
Now that you know what the best Nvidia driver for the game is, let's find out how to optimize the performance of your Nvidia GPU while gaming. Keeping your Nvidia graphics card drivers up to date is crucial for optimal performance. Download Nvidia Control Panel from Microsoft Store or Nvidia's official website and open it.
The first setting to adjust is Image Scaling, which should be turned on and kept between 50% to 60% if you play games on a lower resolution. Ambient Occlusion should be turned off, except for Gamma Correction. Turn on Background Application Max Frame Rate and limit it to somewhere between 20 to 30 FPS. For Cuda – GPUs, select your main GPU and keep it All. Then, turn off DSR – Factors, Max Frame Rate, and Multi-Frame Sampled AA (MFAA).
Set OpenGL GDI compatibility to Auto and make sure that OpenGL rendering GPU is your primary GPU. Set Power Management Mode to Prefer maximum performance, and Preferred refresh rate to Highest available. You can limit Shadow Cache Size to 5 GB or 10 GB. Turn off Texture Filtering: Anisotropic sample, turn on Texture Filtering: Trialinear optimization, and allow Texture Filtering: Negative LOD bias. Set Texture Filtering: Quality to High Performance, and turn on Threaded optimization.
Turn off Triple buffering and Vertical Sync, set Virtual Reality pre-rendered frame to 1, and turn off Virtual Reality variable rate. Set Vulkan/OpenGL present method to Auto, and select your GPU in Configures Surround, PhysX. In Display – Adjust desktop colors settings, set Digital vibrance to 70%, and in Video settings, set Adjust Video Color Settings to 60% and Full in the Advanced settings. Following these guidelines will help you get the most out of your Nvidia GPU for an improved gaming experience.
Conclusion
That's all for our guide on the best AMD and Nvidia Graphics Driver for Baldur's Gate 3. We hope that you were able to get the best driver for the game you want to play. For more tips and tricks on Baldur's Gate 3, make sure to check out our other guides on our website.