The problem of battery drain has been one of the major predominant issues for smartphone users; this is mainly due to the fact that we spend so much time on our smartphone devices.
Aside the phone calls we make daily with our smartphone devices, it has become a means to our source of entertainment and connection such as listening to music, streaming and watching movies and videos, surfing the various social media and the web, playing games, reading and replying our personal and official emails, buying and selling, and recently, with VR gaining a more focus, you can also enjoy an entirely different world of experience from the comfort of your home. All of these are great achievements for our IT world.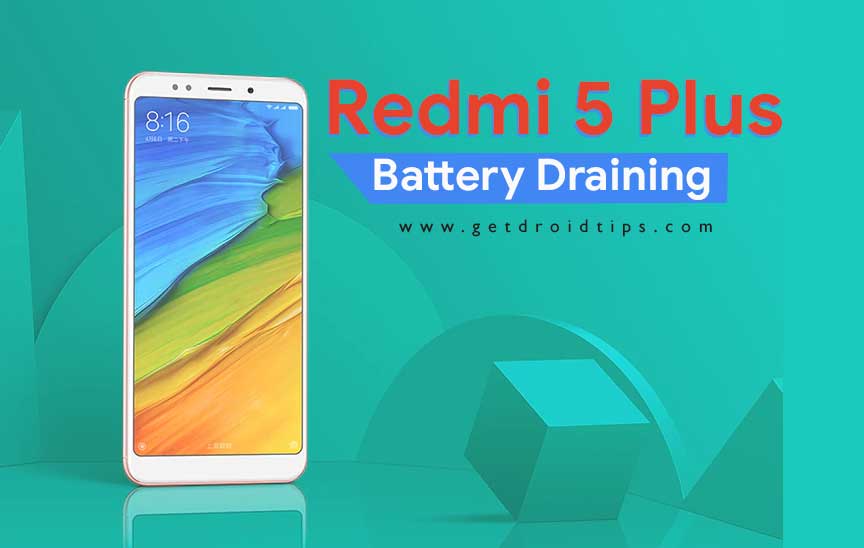 RECOMMENDED DEAL: Common Redmi 5A Problems and Fixes
Unfortunately, there tends to be an Achilles heel, in the form of our smartphone batteries. This prevents us from keeping up with our growing technological needs. However, there are few things you can be able to do, so as to get the most out of your device.
Battery Draining Quickly: Tips to fix
To be sincere, these fix tips will neither help you to double or triple your device battery span. But be rest assured that you won't get to the point of having your device switched off when the day is yet to be halfway over and you really need your device.
Airplane Mode
When you are on a trip to areas where the signal quality is very poor and your phone loses signal continuously, it causes your device to use a lot of battery. Whenever you try to reconnect to your mobile network due to poor signal quality, your battery span suffers greatly. In such situations as these, kindly enable Airplane mode. If you find yourself in the ground basement of any building, there are chances that the phone signal may be very weak. Enabling Airplane mode helps to save your battery at times such as these.
Uninstall Battery Draining Apps
Having numerous apps for various purposes makes us enjoy our smartphone to the fullest. However, there may probably be some few that are causing the rapid battery drainage in our device, even without you being aware of it.
You can find such apps draining up your battery life by locating the Battery section in your Settings menu. You might have been using some apps often, they will be seen high on the list. If you find the app is causing an inconsiderate amount of battery drainage, your best option is to uninstall that particular app.
Some apps access your location, thereby utilizing a great amount of battery power. You could decide to put this in check by changing the location permissions of the draining app. This ensures that app avoids accessing your device's GPS unnecessarily. Locate the Settings menu of your device and tap on Location. You will discover details about the apps which tried to access GPS settings recently. Then go back to the Settings menu, tap on Apps and adjust the app permissions.
Power Saving mode
Power saving mode has really been a battery saver for most smartphone users. Ensure that it's enabled when your device's battery life is below 30% so as to extend its remaining lifespan. Whenever Power management setting is enabled, the phone stops some activities that use up most of the battery such as location service, background sync, and also animations. You can access this mode in your devices Settings menu. Tap on Battery to see if the Power Savings Mode is disabled so as to enable it. This mode has been proven to be a lifesaver in cases of emergency.
Display Settings
If you want to extend your battery life, then you need to manually adjust the brightness setting to a relatively low level than the automatic level. There is quite a big difference when you reduce it manually in regards to the battery life. Unless you really need to bump up your device brightness level, keeping it at a low level is the best to optimize battery life. You could also save some of your battery life by adjusting the interval of screen timeout, which is the given time for a screen display to stay on, while in an idle state. Adjusting the interval to about 10 seconds will help optimize battery life. You can locate this in the Display section of your Settings menu.
Haptic Feedback and Vibration Setting
You really don't need to configure your device to vibrate whenever you tap on a key on the keyboard or always vibrate alongside your ringtone when a call comes in because it really does drain the battery. Although vibration is of remarkable value, it is still advisable to disable haptic feedback. To disable it, locate the Sound and Notification section of your Settings menu. Tap on Other Sounds and then disable Vibrate On Touch function.
Update Apps always
Apps regularly are redesigned to optimize battery usage aside fixing bugs. So, therefore, you should ensure that your apps are in auto-update mode so that they will be updated based on availability. Avoid updating all your apps on a go. This process tends to drain the battery quicker than when you manually check for updates and then update them when they are available. Apps that are not up to date always drain battery life.
Widget
Widgets are indeed a great tool, but most of them such as the weather widget, secure shell widget or even stock widget has the ability to minimize the lifespan of your battery. You probably may like this widget, but it's advisable that you don't use them. They drain batteries, and it's most likely that you don't really use them that much.
GPS only when needed
Keeping your device's GPS switched on at all times could actually be the reason why your device is unable to optimize battery successfully at the end of the day. GPS always tries to get your location which means that it drains battery rapidly. Disable GPS by sliding down the notification shade on your device, then tap on the GPS icon. You should switch it on only when you need GPS to check directions or for locations. This will help optimize your device battery rather than wasting it unnecessarily with GPS always enabled.
Battery maintenance
The proper way to maintain our smartphone batteries is ensuring that your device battery is not less than 40% charged. Also, allowing your battery to go from full to empty continuously can decrease the battery life capacity as time goes on. Leaving your device plugged in as well when completely full can also damage the battery lifespan. Draw the line.
It's also advisable you use up the battery completely once in three months and charge it 100% full immediately after using it up.
Wakelocks
If you discover that your device's Awake time is a much more than screen-on time in your battery setting, then there is probably something which is not allowing your device to sleep when the screen light goes off. This is called a Wakelock which prevents your phone from sleeping when the screen reaches times out. This can be a major problem for the device's battery if a service or an app prevents your phone from sleeping for quite a time. Wakelock keeps the CPU of your Redmi device awake so that a service or an application can still perform its task.
It is quite normal for any smartphone device. The problem comes when a bug in the application or service keeps the device awake even when the task has been completed. Your phone becomes warm when in sleep mode because it may have been in wakelock for a while. To resolve this issue, you may have to use your device in safe mode as explained above. This way, you will discover the particular app or service and then uninstall that app or stop the service respectively. You could also use factory reset to resolve this.
I hope this guide was helpful to fix battery draining issue on Redmi 5 Plus. If you have any queries or feedback, please leave a comment below.