We are definitely in an exciting time to own a 4K HDR TV for gaming now. As we are all excited to get our hands on the latest PS5 or the Xbox Series X consoles, the need for TVs does arise at this point.
Mid-range gaming computers and enhanced consoles have all been catching up fast in this regard. And now, TVs are not lagging behind in the gaming arena either. 4K HDR has become pretty much the standard everywhere, and there are new technologies like auto low latency modes and variable refresh rates that make them even more favorable in terms of gaming.
Input latency, support for HDR formats, handling motion, and strength of their inbuilt interface are some of the most important factors to be considered while choosing a TV. In this article, we will be taking you through our picks for the best 4K HDR TVs of 2020.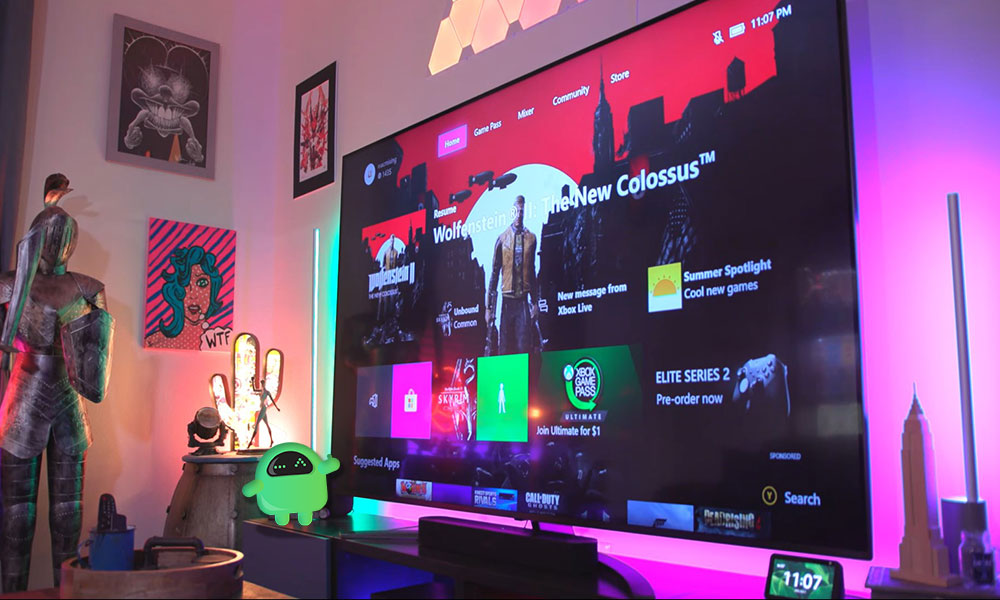 Best 4K TV with HDR Gaming in 2020
Here are the best and most sorted list of TVs with 4K and HDR capabilities. Moreover, they are the perfect choice for gaming.
LG B9/C9 (OLED)
Image Credits: AmazonSpecifications:
55, 65 or 77 inches
HDMI 2.1
HDMI VRR + G-Sync Compatible
This is our top choice among 4K HDR TVs for gaming. LG's quality C9 TV comes with very low input latency, futuristic HDMI 2.1 ports, and a stunning OLED display that works wonders with motion processing. It also provides excellent visual quality, contrast, and color range. Although it features an older model of processor, the difference is barely noticeable, and it helps the TV stay within an economical budget range. It also handles lower resolution material respectably.
Pros:
Offers proper scaling for lower resolution material.
Has very low input latency when operating in gaming modes.
Motion processing can be enhanced by black frame insertion.
When HDMI 2.1 source devices are officially released, 4K/120 Hz will be supported as well.
Cons:
There is no FreeSync support for computers featuring AMD GPUs.
As of now, there is no option for filter-free 720p or 1080p upscaling.
Although both DolbyVision and HDR10 are supported, HDR10+ is not yet supported.
Note
As an alternative to this one, you can also consider checking out the LG CX OLED. It features a faster processor and 120 Hz black frame insertion (BFI), and a convenient 48-inch screen.
Samsung Q90/Q90R (QLED)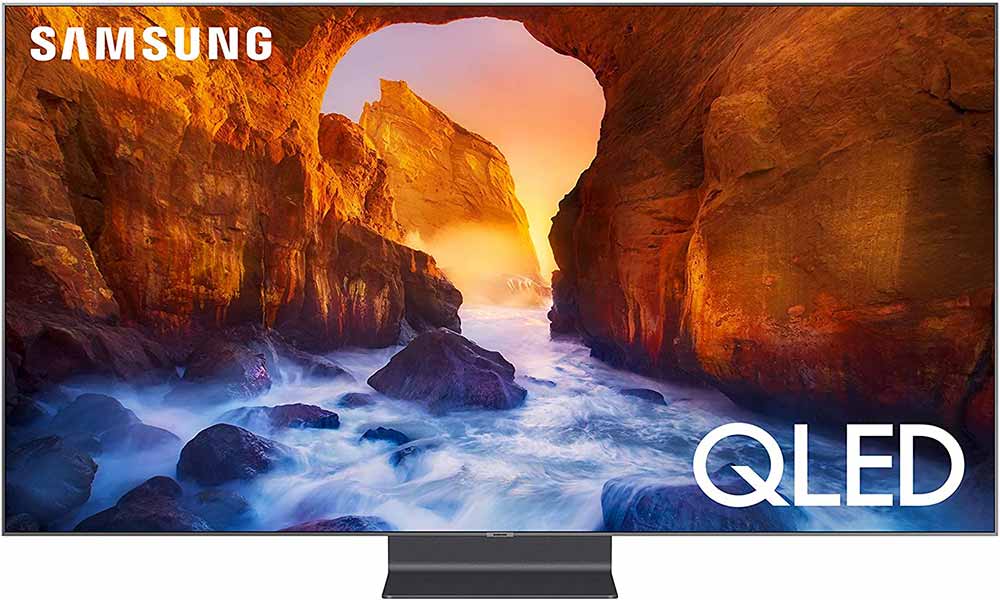 Specifications:
55, 65 or 75 inches
HDMI VRR + FreeSync
HDR10+
This is one of the best alternatives to OLED TVs, considering the latter's price and occasional burn-in incidents. The Samsung Q90 features quality brightness and contrast, low input lag, and FreeSync support. Although it's slightly inferior viewing angles and Tizen software leave something to be desired, its positives more than make up for these few grouses.
Pros:
Decent motion handling with black frame insertion (BFI)
FreeSync/variable refresh rate supported on PC and Xbox One
HDR10 and HDR10+ are supported
Immune to burn-ins
Quality brightness and very low input lag in game mode
Support for 4K 120 Hz, although on one HDMI port only
Cons:
Black levels and viewing angles are inferior compared to OLED
DolbyVision is not supported
The Tizen OS can be laggy and get bogged down with ads at times
Samsung Q60R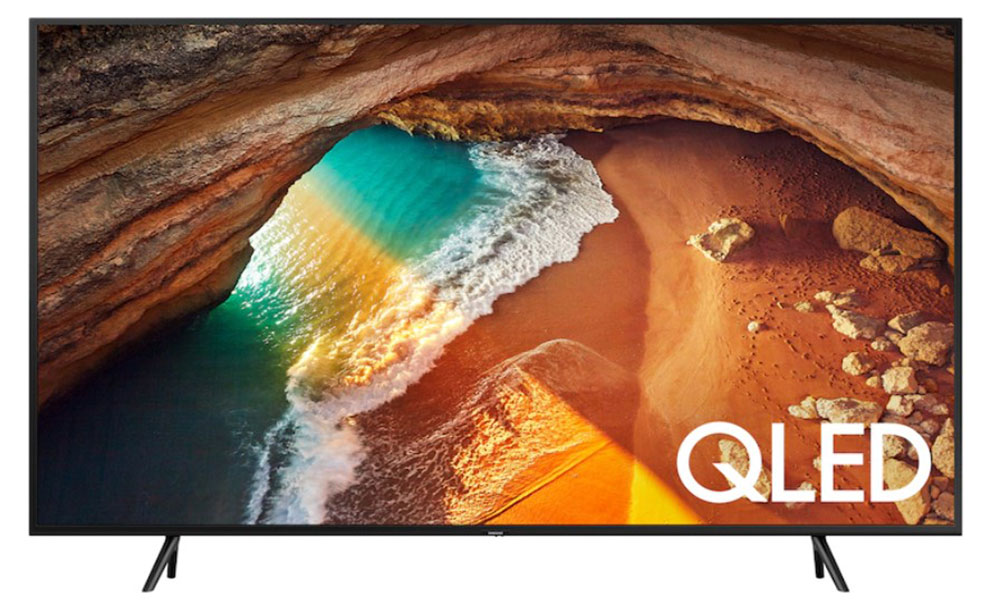 Specifications:
43, 65, 75 or 82 inches
Extended FreeSync Support
HDR10+.
The Q60R features the most economical QLED monitor among all of Samsung's products in 2019. It does not have a VA panel as good as those in OLEDs, but it has excellent motion handling and is visually stunning with its HDR and SDR material. It also has a very low input lag.
Pros:
Decent contrast ratio of 6000:1 and nicely uniform
FreeSync is supported, and 120 Hz at 1080p or 1440p
Superb motion handling with remarkably fast response times
Very low input lag at 1080p or 4K
Cons:
43-inch and 49-inch models do not offer good refresh rates and FreeSync
Average sound quality, despite the option of soundbar bundles
Rather inferior VA panel, resulting in unsatisfactory viewing angles
Samsung TU8000 (VA)
Image Credits: SamsungSpecifications:
49, 55, 65, 75 or 82 inches
FreeSync
HDR10+
This is another quality choice for those of you with budget constraints. It has very low input lag, respectably good contrast and very good motion handling, complete with black frame insertion. These positives make up for its abysmal viewing angles and lack of local dimming. You may also face some issues with the Tizen software that this TV works with.
Pros:
Very low input lag at 1080p or 4K with HDR and SDR content
Decent contrast ratio (5500:1) considering its VA panel
Decent motion handling, complete with black frame insertion (BFI)
FreeSync/variable refresh rate is supported on 55 inches and bigger models
Cons:
Abysmal viewing angles and local dimming
Tizen software can be lagging and get bogged down with ads
TCL R625 (VA)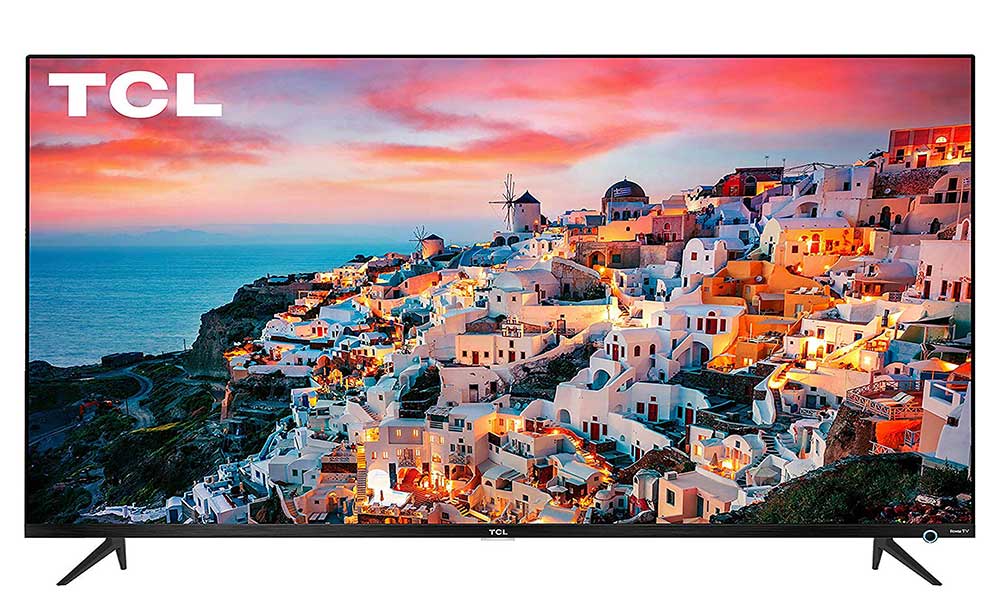 Specifications:
55 or 65 inches
DolbyVision
TCL's R625 is an excellent example of a quality TV within a very affordable budget range. Featuring low input lag, convenient Roku TV interface, decent motion handling, and contrast, this device holds a number of excellent features that make it a worthy choice. There do remain some issues with the viewing angles and the grey uniformity. That should not deter most gamers from considering the many positives of this one, though.
Pros:
Very low input lag with game mode turned on.
Excellent contrast (5000:1) considering its VA panel
Incredible brightness range for all kinds of content
Cheap in comparison to others
Cons:
Unavailable in Europe, as of now
Below average viewing angles
Some issues with grey uniformity
That is it for now. We hope our guide helps you select an excellent 4K HDR television for your gaming experience this year. By the above choices available, we assume that Samsung makes the best TVs out there with a lot of options available. Moreover, you get the belief and comfort of using a Samsung device. Don't forget to check out our other Wallpapers, Windows Guides, Gaming Guides, Social Media, iPhone Tricks, and Android Tricks for more guides. Subscribing to our YouTube Channel will help you win the $150 giveaway contest. If you have any doubts or feedback, comment down below with your name along with the e-mail ID, and we will reply shortly. Thank you