Nowadays, we do everything on our mobile devices, especially on our smartphones. Whether it's about payments, shopping, chatting with our friends or spending time on social media, the smartphone is always there with us. They are easy to use and the development of technology makes them more and more useful in our lives.
Many businesses understood the idea that technology became a big part of people's lives and developed mobile-friendly interfaces for their platforms. Among them, there are also casinos. Gamblers started to enjoy a lot placing bets on their favourite games directly on their phones because of the lack of time sometimes prevents them from going to land-based casinos. Mobile gambling platforms come in different shapes and sizes, with wide varieties of perks and many exciting slots or table games. If you would like to check the hottest list of casinos with mobile accessibility, access this link.
However, if you would like to try some demo versions of 5 delightful Slot games, go to Play Store and download the games presented below for free.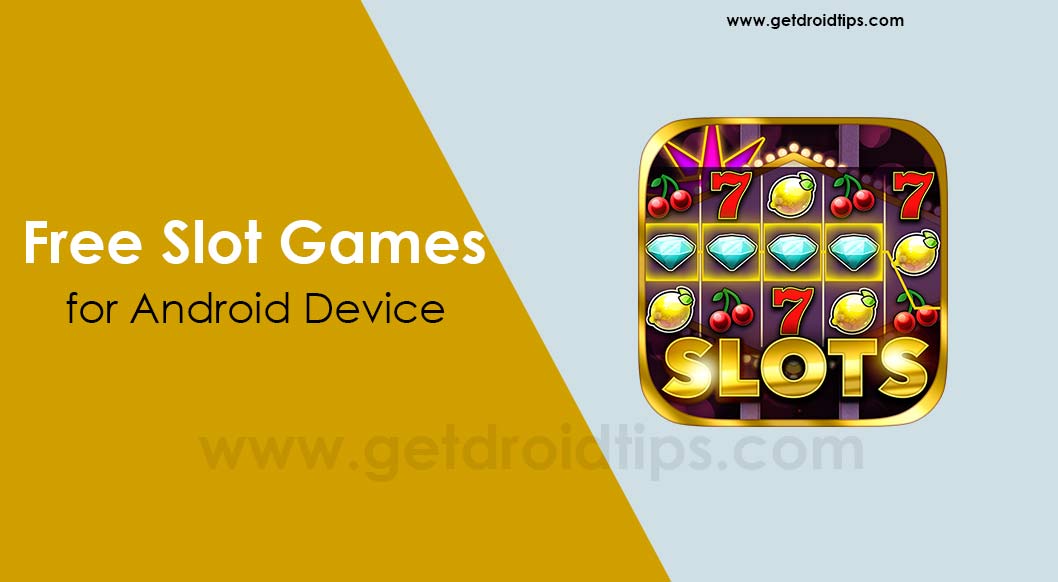 Sizzling Hot
When you hear about juicy fruits and heat, you may think of a pie or other delicious dessert. However, these two combined form the theme of one of the most classic, yet entertaining Slot product. Powered by Novomatic, Sizzling Hot is the perfect game that you can play on the go for free whenever you want. It is formed by 5 reels and 3 rows, only 5 pay lines and a visual design suitable for the players who wish to keep their gaming sessions simple.
[googleplay url="https://play.google.com/store/apps/details?id=com.funstage.gta.ma.sizzlinghot&hl=en_US"]
Lucky Lady's Charm
Slots are more about luck than strategy and Lucky Lady's Charm proves it. With a theme based on good fortune and all the symbols around it, this colourful game can transform your dull day into a fun one! Spin the 5 reels and maybe the 10 paylines will bring you some coins into your account.
Novomatic, the software provider that powered this title, wished to provide to the players an interesting product with two special features that can spice up any gaming session. May the odds be in your favour and the blonde lady by your side!
[googleplay url="https://play.google.com/store/apps/details?id=com.funstage.gta.ma.luckylady&hl=en"]
God of Sky
Portraying the son of Cronos, Zeus the Greek God of the Sky, this impressive Slot Game that you can download for free from Play Store can guarantee you two things: tons of fun and a history lesson. Full of impressive symbols and a visual design that shows power and invincibility, this product is beyond a simple experience. Spin the reels, get winning combinations and make the most out of it no matter where you are!
[googleplay url="https://play.google.com/store/apps/details?id=com.huuuge.zeus&hl=en_US"]
Starburst
NetEnt is a software provider that is always trying to offer to its customers only high-quality products. Starburst is one of them! Although it may be considered a simple Slot game based on shiny diamonds, the visual design and the rich soundtrack that provides a cosmic feeling transform this game into a brilliant one. The bonus rounds and the special features make it more fun and engaging.
[googleplay url="https://play.google.com/store/apps/details?id=com.starburst.androidstore&hl=en"]
Book of Ra
Are you prepared for a journey to Ancient Egypt where pharaohs and hieroglyphs wait for you in order to entertain you? Book of Ra is a first-class Slot product powered by Novomatic that features 5 reels and 10 pay lines. Besides the symbols that are representative for those times, you'll get the chance to meet an archaeologist that not only will help you have more fun, but also induce you the idea of adventure and exploration.
[googleplay url="https://play.google.com/store/apps/details?id=com.funstage.gta.ma.bookofradeluxe&hl=en"]
Spice things up by using the Gamble Feature of this game. There, you have to use your 6th sense in order to guess whether a card is red or black. If your prediction is right, all the coins that you have gathered until that moment will double.
Use your mobile phone not only for serious errands, but also to relax after a stressful day or whenever you feel bored. There are plenty of mobile casino games available on Play Store for free that can put a smile on your face!