The concept of buying now and paying later is one that has become very popular in recent times. The convenience of being able to take home any product that you desire without paying the full price upfront is unparalleled.
There are various services that assist you through this process. One such service that is inarguably the most popular is Afterpay. It works similar to taking an EMI, where you don't have to pay the complete amount upfront. You can make the payments in increments as per your convenience.
If, for some reason, you're unsatisfied with Afterpay, worry not, since there are a load of similar services that allow you to shop now and pay later. That is exactly what we will be exploring in our guide today. Read on to discover some of the best Afterpay alternatives to use in 2021!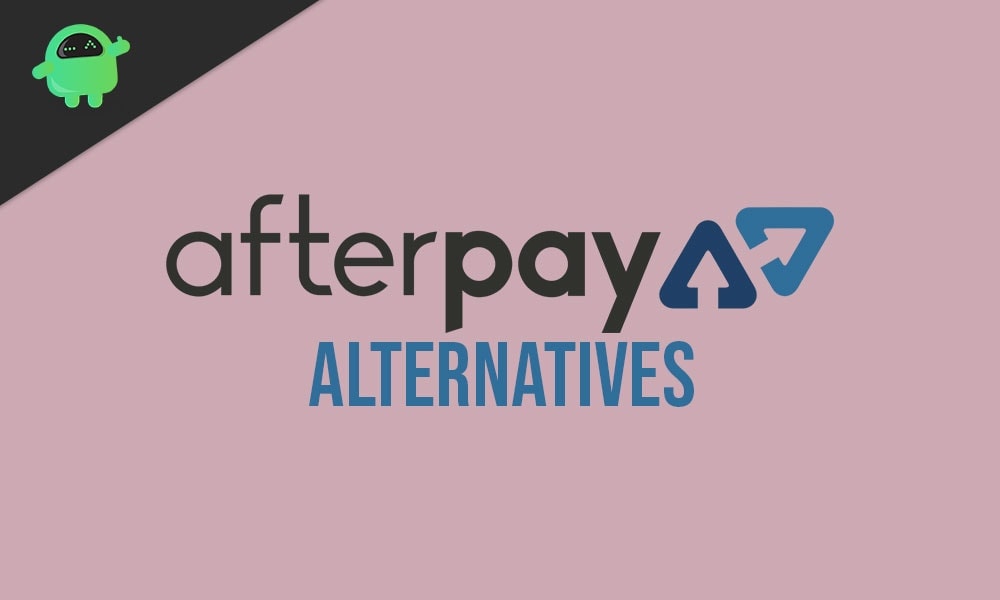 Best Afterpay Alternatives in 2021

Kicking the list off, we have Affirm – a service that is known for its flexibility in terms of the payment amount and time periods. It does charge simple interest, but that won't be a huge hassle to deal with since the service is very transparent about how much it will end up charging you.
Affirm can be used in any retail store that supports it, and there are many that do. You can use their beautiful website to find the stores that support Affirm, and can even use it as a discovery guide for your purchases.

Next on our list is Humm, which is yet another great way to buy now and pay later. Humm has a swarm of positive reviews, mostly thanks to its great customer service and accessibility in most places and shops. There is usually always a zero-interest option available for most items that you buy through Humm as well.
Humm also has a mobile app that's available for both Android as well as iOS that users can use on the go. Just like Affirm, Humm has a browse feature that you can use to find just the right stores for the products you have been looking for.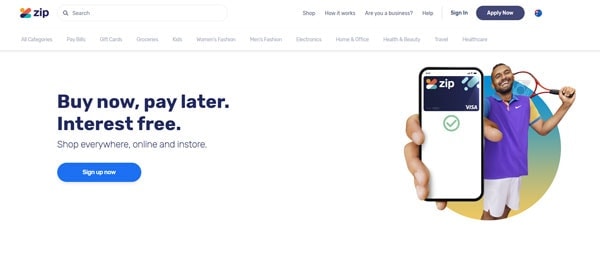 With over 2 million customers just from Australia and New Zealand, and over $6 billion transactions dating all the way back from 2013, Zip Pay is clearly an option to consider if the shops around your locality support it. Like Humm and a few other services, Zip Pay has plans with zero-interest that users can avail themselves of.
It's available as an app for both Android and iOS devices that are updated frequently with the best deals. You can browse not only for products such as clothing items, electronics, or travel accessories but can also buy gift cards using the service.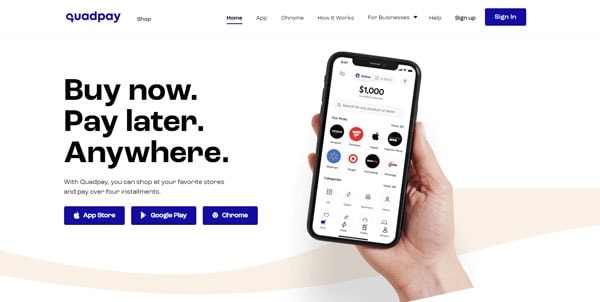 Coming up next on our list of some of the best Afterpay alternatives, we have Quadpay. Unlike most other buy now and pay later services, Quadpay is almost universally accepted in virtually any shop. The secret behind its wide compatibility with every shop is the fact that it works with Visa payments instead of offering its own proprietary means of installments.
You basically get a card from Quadpay that you can use directly to buy items. You can choose how many installments you wish to buy products in, and the payments are interest-free. The service is available as an app for Android and iOS, but also as an extension for Google Chrome.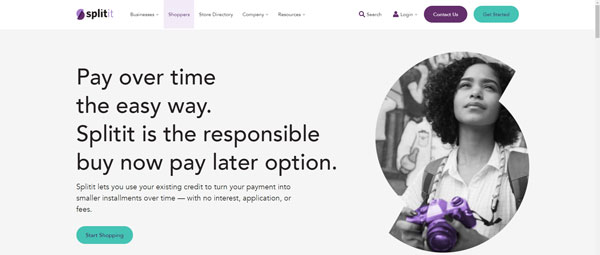 Ending our list today, we have Splitit – a buy now and pay later service that works very similar to Quadpay. Splitit works alongside your existing credit or debit card, which means you do not need to go through the hassle of getting a new one.
You can use Splitit to pay for items in 4-payment installments in any shop that accepts Visa. There are many plans that offer a zero-interest payment method that users can go for as well. Just like the other services on this list, Splitit allows you to explore the many stores that allow you to use this service to purchase items.
Conclusion
That's all folks! We hope you enjoyed our roundup of the best Afterpay Alternatives to use in 2021! Which one among the list is your favorite, and how many of these Afterpay Alternatives have you already known or have been using? Know any other good buy now and pay later services that you feel people might find interesting and helpful? Do let us know in the comments section below, we'd be delighted to hear from you guys!