Have you been on the lookout for some good e-commerce websites to shop on? If in case you have gotten exhausted from the deals at Amazon, we have just the perfect guide for you today! Read on to find out some of the best e-commerce alternatives to Amazon that you can use to shop products in 2021!
Amazon is probably on the list of the most well-known companies in the world. It is an absolutely massive American multi-national company that has delivered millions of products to people all around the globe. Amazon has become the go-to place for all things everything. You can find just about everything on Amazon, ranging from gaming peripherals such as keyboards or headphones to office supplies.
In some countries, Amazon has already successfully become a monopoly. While Amazon has incredibly good service in many localities and has a wide range of products always in stock, that might not be the case for other countries or cities. There might be instances where you just won't be able to find a product that you desire on Amazon. In such a case, having a viable alternative e-commerce website to shop is always a good thing.
Apart from the possibility of not having products in stock, there are various other areas where Amazon doesn't excel. If that's the case, then you have come to the right place. We have dug a little deep into the internet and have found some of the best alternatives to Amazon. All of the websites that we will be mentioning below are safe to use and have secure payments. With that out of the way, sit back, relax, and enjoy the read!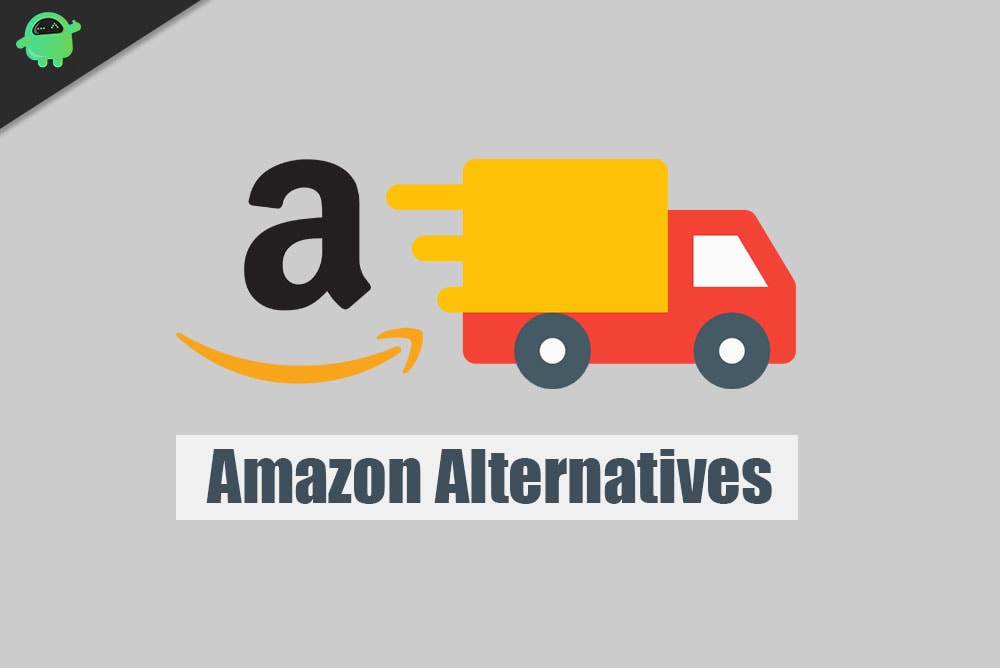 Best Alternatives to Amazon Shopping App
1. eBay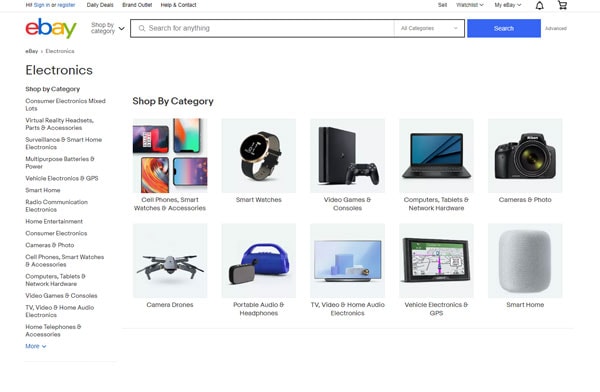 Kicking the list off, we have quite possibly the most popular alternative to Amazon. We are obviously talking about eBay, one of the biggest giants when it comes to e-commerce businesses. What makes eBay vastly different from Amazon is the fact that it doesn't sell its own products. Instead, eBay only acts as a middle-man between the seller and the buyer. This is the reason why you are more likely to find a better deal on eBay than you can on Amazon.
Having said that, the opposite is also quite true. eBay is also home to many scalpers and people who sell items to desperate customers for obnoxious prices. There is also the bidding feature on eBay that differentiates it from Amazon and the other e-commerce websites out there. Interested buyers can simply bid on any available item and the winner takes the product at the second-highest bid price.
However, eBay is also notoriously known for its scammers and scalpers as we mentioned previously. Since eBay doesn't sell its own products, you need to be very aware of what you're actually buying. Thankfully, the reviews written by previous buyers and the sellers' rating are indicators of whether or not you should purchase a said product. Overall, if something is not on Amazon, you are most likely to find it on eBay, possibly at an even cheaper price.
2. Flipkart (for Indian consumers)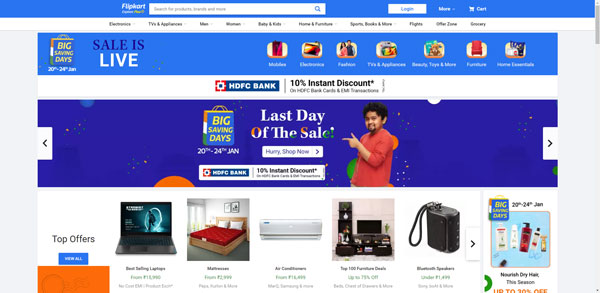 Since a good number of our viewers are Indian, not including one of the two most popular e-commerce sites in the country would be a sin. Flipkart, alongside Amazon, forms one of the strongest duopolies in the country, and for a good reason. While Amazon specializes in delivery time and service, Flipkart usually has better offers and access to niche products that you would otherwise not be able to find on Amazon alone.
Flipkart also has periods of great deals just like Amazon's Prime Day sales. If anything, I feel that Flipkart has a much better app on mobile (Android and iOS) than Amazon currently does. Delivery speeds may also surprise you, depending upon your locality. The only downside with Flipkart is its customer service, and that is something that many users have been complaining since years.
3. Newegg
Up next on our list of the best alternatives to Amazon is Newegg, which is a name that you may have recognized already. Newegg is the best place to go if you are in the need of any electronic-based product. They specialize in selling PC hardware and peripherals such as monitors, hard drives, SSDs, processors, graphic cards, as well as fully assembled PCs themselves.
Honestly, the only drawback of Newegg is the fact that it does not sell products other than electronics. This goes to show how good the choice of tech products over at Newegg is. You will be able to find the most recognizable brand such as Crucial, Logitech, Corsair, and more selling their top-tier products at reasonable prices on Newegg. Newegg also has a daily deal where you can grab an insanely discounted tech product.
4. AliExpress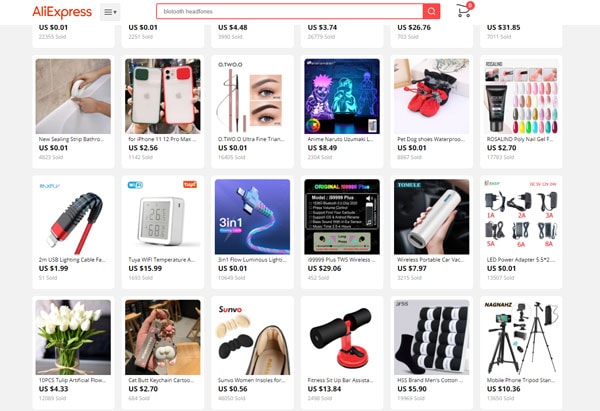 Owned by the Alibaba Group, AliExpress is one of the most popular e-commerce websites to have ever existed. One of the biggest reasons for its success is due to the fact that AliExpress has zero middle-men that would eat into the final cost of a product by a lot. Instead, AliExpress connects the buyer and seller directly. All of the products that the buyer purchases are sent to him/her directly from the factory.
This results in very affordable products that you would find on Amazon or other e-commerce websites for increased prices. However, the big caveat with buying products from AliExpress is that it usually takes way longer for you to receive them since there is no streamlined delivery service like Amazon provides to its customers. Thankfully, AliExpress has countermeasures against scams and won't release your money till you receive the item in a working condition.
5. BestBuy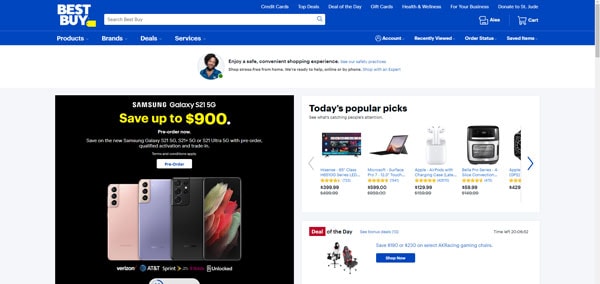 Ending our list of some of the best alternatives to Amazon that you can use in 2021 to shop online for products is BestBuy. In a lot of ways, BestBuy is similar to Newegg in that it too specializes in selling electronics and hardware components. You will often find heavy discounts on BestBuy on all kinds of tech products including phones, desktop computers, laptops, and other peripherals.
If you have any kind of electronic item in mind that you want to purchase, we would highly suggest you go through BestBuy as well as Newegg. The chances of you finding that product with a better price on these websites than on Amazon are really good. BestBuy also has a lot of periodic sales that you can use to your advantage. This specific e-commerce platform also has great customer reviews and feedback about their support and return services.
Conclusion
That's all folks! We hope you enjoyed our roundup of the best e-commerce alternatives to Amazon in 2021! Which one among the list is your favorite, and how many of these alternatives to Amazon have you already known or have been using? Know other good websites that you feel people might find interesting and useful to purchase products on? Do let us know in the comments section below, we'd be delighted to hear from you guys!