If you are an avid Instagram user and have been looking for ways to add background music to your videos, then you are absolutely in the right place! Read on to learn about some of the best apps to add free music to Instagram videos!
The year is 2020 and almost everyone has a smartphone or smart device of some sort. Among those, most of the people, again, have social media accounts. Social Media has become such an important part and parcel of life that one cannot imagine a life without it. One such popular service that blew up in the recent years is Instagram. The now Facebook owned company started off as a means to share your photos with your close friends and family, but is now one of the most popular and widely used social media app out there. Not only are people using it to share joy with their loved ones, but many also have built a fan following solely based on Instagram.
Over the years, Instagram has seen quite a lot of updates, both to fix its bugs but more importantly in the features department. While you could only share posts before, Instagram soon announced Stories, which was blatantly ripped off of Snapchat's idea. However, that turned out to be a huge success, and probably the first thing we open these days are our friend's Instagram Stories. Instagram has since then dedicated a lot of efforts towards making their Stories platform more intuitive and rich with features as much as they can. Users can access stickers, place polls, do a quick Q&A session, and so much more right from their Instagram Stories. One such interesting feature that Instagram added was allowing the users to add music to their stories, from its own library. This is useful if you have any video without sound, and you just wanted to make it a tad bit more interesting to see than it really is.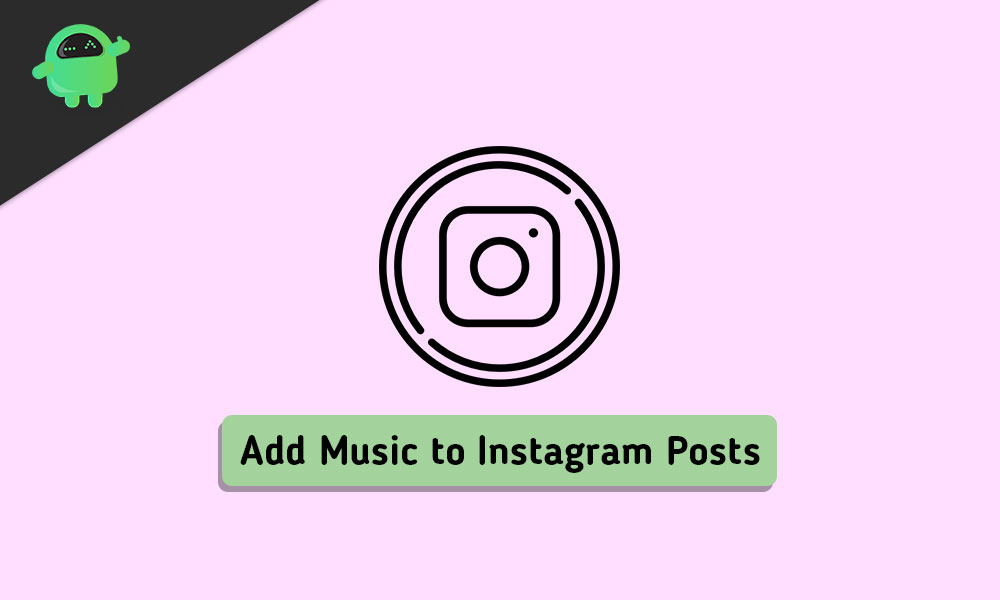 However, Instagram does not extend this feature to the videos that users can upload in the regular posts. For that, you still need to edit your video and add the music manually. For most people, this might seem like a nightmare, since even performing a basic task like this directly from your phone is quite a cumbersome task. This is why we have gathered a list of apps that will assist you in picking the right music for your Instagram posts. We have tried and tested plenty, and have handpicked the best of the offerings. So sit back, relax, and enjoy our read of some of the best apps to add free music to Instagram videos!
Best Apps to Add Free Music To Instagram Videos
All of the apps mentioned below have been tried and tested by yours truly, and I recommend only those apps or programs that provide a fulfilling user experience. As far as availability goes, most of the apps we've mentioned about below are free, to begin with, but run on a freemium basis which means users can opt into buying the premium versions which unlock a whole lot of other cool features. Overall, if you don't plan on spending any money for apps to add free music to Instagram videos, you can still enjoy most of the listings here too! With that being said, let's take a look on our top picks!
#1 – Lomotif
Kicking the list off we have one of the most popular apps to add free music to Instagram videos directly from your smartphone. Lomotif is one of the most well regarded apps when it comes to editing videos on a smartphone as well. It has a great user interface, and a huge library of free songs that you can add to your videos. You can make use of the instant edit tools such as slow motion, rewind and more to quickly craft a video ready to be shared on your Instagram feed. There are features that allow you to share directly from within the app, on various apps including Instagram. You can try out the latest version of Lomotif for your Android or iOS device by following the link given below :
Try out Lomotif
#2 – Quik
While this app is created by GoPro and is intended to be used as an entirely separate video editing tool, it also happens to be one of the most efficient and quickest ways of adding music to your Instagram videos. Just launch the app, select the video or photos that you want to be converted into a slideshow, and add your desired music track on top of it. The app will do all the hard work for you and prepare a shareable video for Instagram or other social media platforms. When it comes to features, there are lot of advanced ones that you can play around with. However in case you are just looking for a way to add free music to Instagram videos, then this will work just fine. You can try out the latest version of Quik for your Android device by following the Google Play Store link given below :
[googleplay url="https://play.google.com/store/apps/details?id=com.stupeflix.replay&hl=en_US"]
#3 – Videoshop
Just like Quik, this offering is also a fully fledged video editor which you can utilize to do more than just add a background music track to your videos. You can trim your clips, merge new ones, change the speed of the video by fast forwarding or slowing it down, and even add your own subtitles. This is a great feature for Instagram, where people might watch your videos even without sound. Of course, you can still browse through the rich music library within the app to handpick any background music that you might like. Overall, it is a great way to spice things up a bit when it comes to your Instagram feed.
Try out Videoshop
That's all folks! We hope you enjoyed our roundup of some of the Best apps to add free music to Instagram videos in 2020! Which one among the list is your favorite, and how many of these apps to add free music to Instagram videos have you already known or have been using? Know other good apps to pick the right music for your Instagram videos that you feel people might find interesting? Do let us know in the comments section below, we'd be delighted to hear from you guys!