In this tutorial, we have listed some of the best artifacts in Minecraft Dungeons. Based on the ever-popular Minecraft game that belongs to the sandbox genre, this one is different. Part of the dungeon crawler category, it's not along the lines of building and crafting, but rather it's more of a hack and slash type, with an isometric gameplay experience. The mission varies from dealing with monsters to traps and finding loots and treasures. There are some pretty handy weapons and armors available at your disposal as well. Likewise, you have different types of artifacts as well.
For the unawares, artifacts are more of loot that you could find in enemy drops, chests, or as an end of level reward. Although you cannot upgrade these artifacts, they come under three different sections: common, rare, and unique. Furthermore each one of them is different and comes with some unique abilities. Overall, there are three slots for storing these artifacts. If you get the fourth one, you might have traded it with one of the stored ones. With that said, let's check out some of the best artifacts in the Minecraft Dungeons game.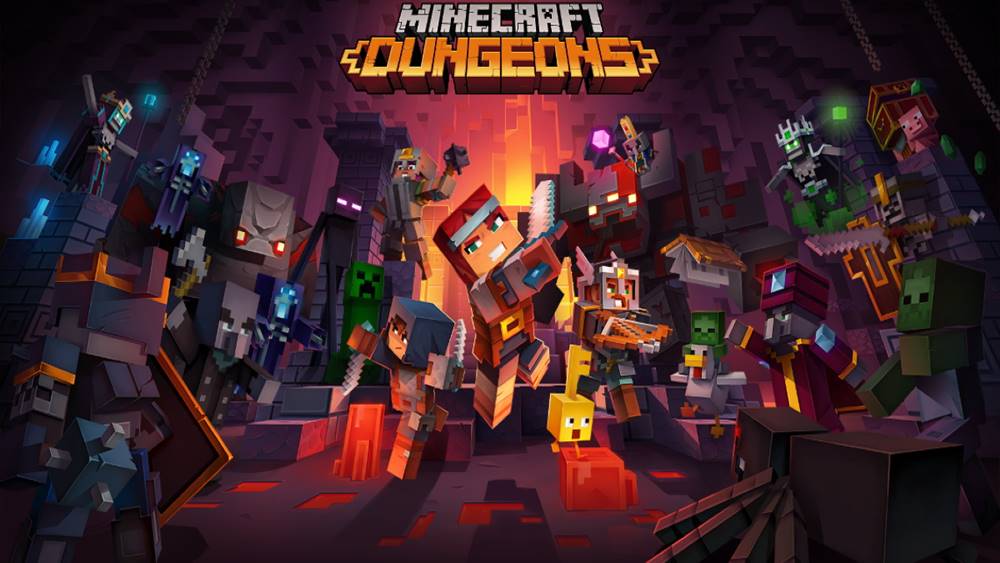 Best Artifacts in Minecraft Dungeons
To equip an artifact in Dungeons, head over to the Inventory menu and drag them onto one of three available slots. You can also exchange old and less-powerful artifacts with in-game currency (i.e. emeralds). On that note, here are some of the most popular and beneficial artifacts in the Minecraft Dungeons game.
Soul Healer Artifacts Minecraft Dungeon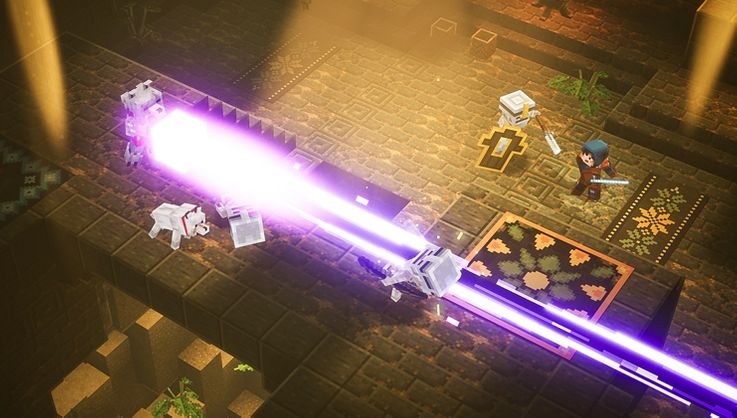 There's a certain limit to the health portion, but the soul healer helps in healing your character beyond that limit. You will also need souls to charge it, which you get by killing off enemies. There's a soul meter just beneath the artifacts icons placed in the bottom half which will help you in identifying the remaining souls. Likewise, when the Soul Healer charges you, it takes one-third of the full bar to heal you. Although it only gives you half the health than what health potion is capable of, yet it is a handy option nevertheless. Definitely a handy Minecraft Dungeons artifact.
Totem of Regeneration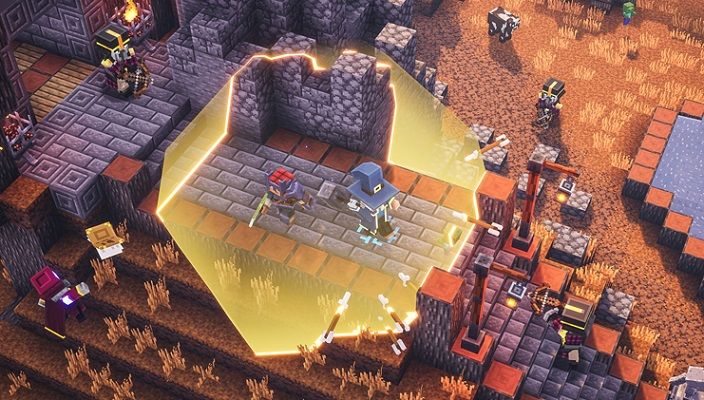 Similar to the Soul healer, this also helps in healing your character more than just what that the health potion is capable of. However there are a few things to keep in mind with these artifacts. To begin with, it will only work in a single location and will give you health over the course of time. This is in sharp contrast to Soul Healer or even a healthy portion for that matter, which gives out a full boast. On the good side, you could not only use it on yourself but also on your teammates and pets as well.
Shock Powder Artifacts Minecraft Dungeon
The best use of shock powder artifact in Minecraft Dungeons is to escape from your enemies. As soon as you notice a large group of enemies running towards you, throw the shock powder in that instance itself. When you do so, a small blast will take place and it will stun your enemies, thereby giving you considerable time to escape. Although it won't do any good against stronger enemies and bosses, yet it is quite a handy escape route.
Findhorn
Next up we have the Findhorn. When you use this artifact in Minecraft Dungeon, it throws away enemies farther away from you. Similar to Windhorn, it also gives you some time to think about what should be your next move, whether to continue with the attack or retreat and go away, if you're short on health. But make sure not to waste it on a few enemies, maximize its usage when you are surrounded by a considerable number of enemies. The enemies wouldn't be killed by this, but still will give you some much needed time to decide on what your next move should be.
Iron Hide Amulet Artifacts Minecraft Dungeon
This artifact comes in handy when you are fighting with a large group of enemies. Just use it and then head over to the combat, you will receive less damage than what would normally be the case. Furthermore, unlike the previous two artifacts, Iron Hide Amulet also comes in handy when you are about to fight a boss.
Death Cap Mushroom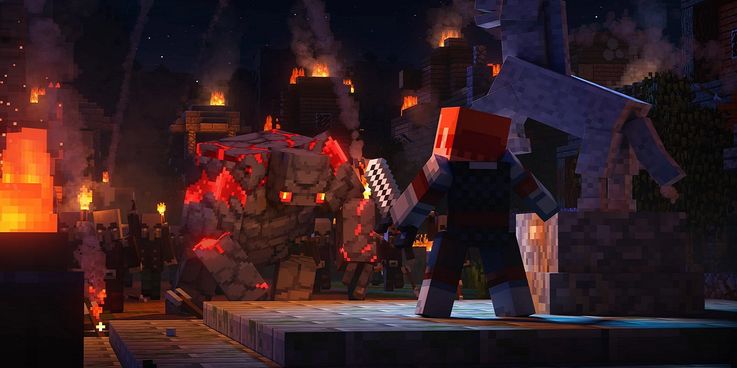 Death Cap artifact in Minecraft Dungeons is used to increase your attack speed for some time. Depending on the type of melee weapons and its enhancements you are possessing,  this artifact, although for a small amount o time, increases the speed of your attacks. If your health is somewhat on the lower side, and the weapons are giving you health back, then make full use of this artifact and you will gain a considerable amount of health. Just make sure to optimize it as and when needed, using your enchantments. It has a duration of  8.6 seconds and a cooldown period of 30 seconds
Fireworks Arrow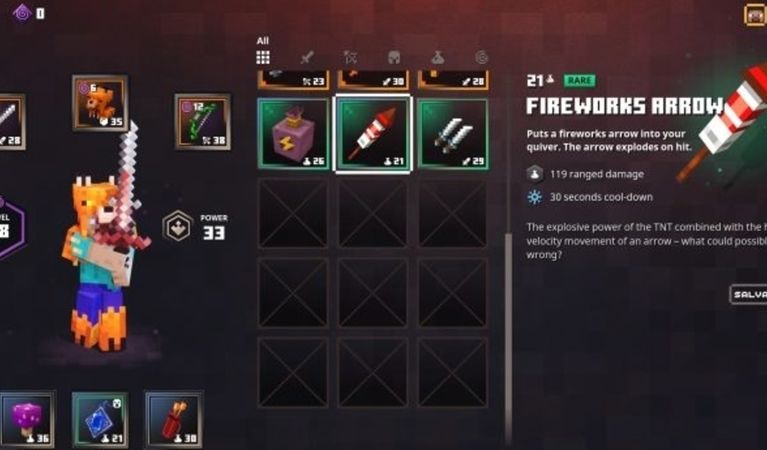 It gives the explosive power of the TNT along with a superfast arrow movement attack, well what else could one ask for. Furthermore, it can put a fireworks arrow right into the quiver, and as soon as this arrow comes in contact with the enemies, it will explode. Able to cause 40 ranged damage, it comes with a 30 seconds cooldown period.
Tasty Bone Artifacts Minecraft Dungeon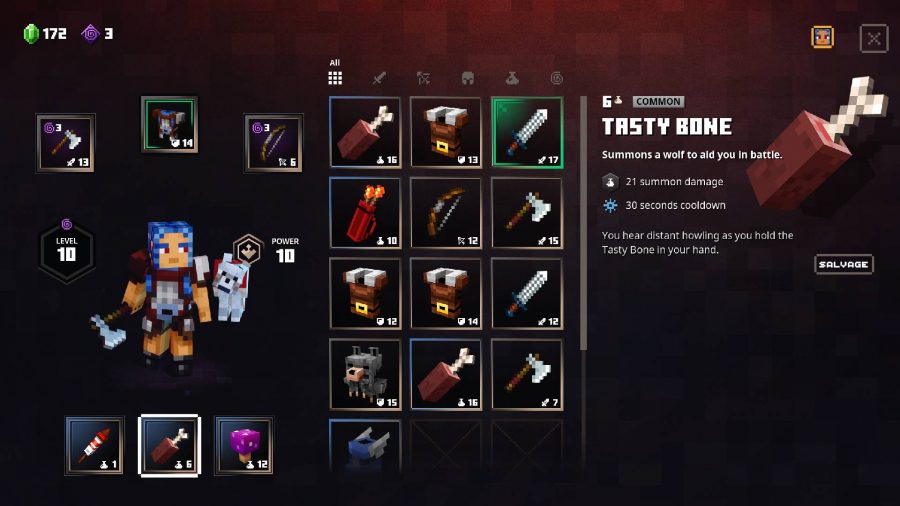 You could hear howling from far away places when you hold the tasty bones in your hand. You could use them to summon a wolf during a fight, which will fight alongside you throughout the battle. It has a 21 summon damage and has a 30 seconds cooldown.
Boots of Swiftness
This Minecraft Dungeons artifact allows for a swift movement and gives you a short boost to your overall speed. Having a duration of 1.5 seconds, it has a 5 seconds cooldown period.
Flaming Quiver Artifacts Minecraft Dungeon
Last but not the least we have the Flaming quicker that gives you a whole bunch of deadly arrows. These burning arrows have a 10 ranged damage per second and a slightly increased 30 seconds cooldown.
Conclusion
So this was all from our guide on the best Minecraft Dungeons artifacts. These were some of the pretty useful artifacts that we could get our hands-on. Even then, if you feel we have left any that deserves a place in this list, do drop in your opinions in the comments section below. Likewise, don't forget to check out our iPhone Tips and Tricks, PC tips and tricks, and Android Tips and Trick section.