Mount and Blade 2: Bannerlord gives us a glimpse of battlefields in medieval times. It is a role-playing game available on multiple platforms. The hype of the game grabbed the attention of many modders, and now we have a bunch of mods out. Some can change the game's look, while some just completely change the gameplay.
In this article, we will take a brief look at some of the best mods for Mount and Blade 2: Bannerlord. If you are wondering which mods to get for yourself, then just follow this guide, and you should find some choices for yourself.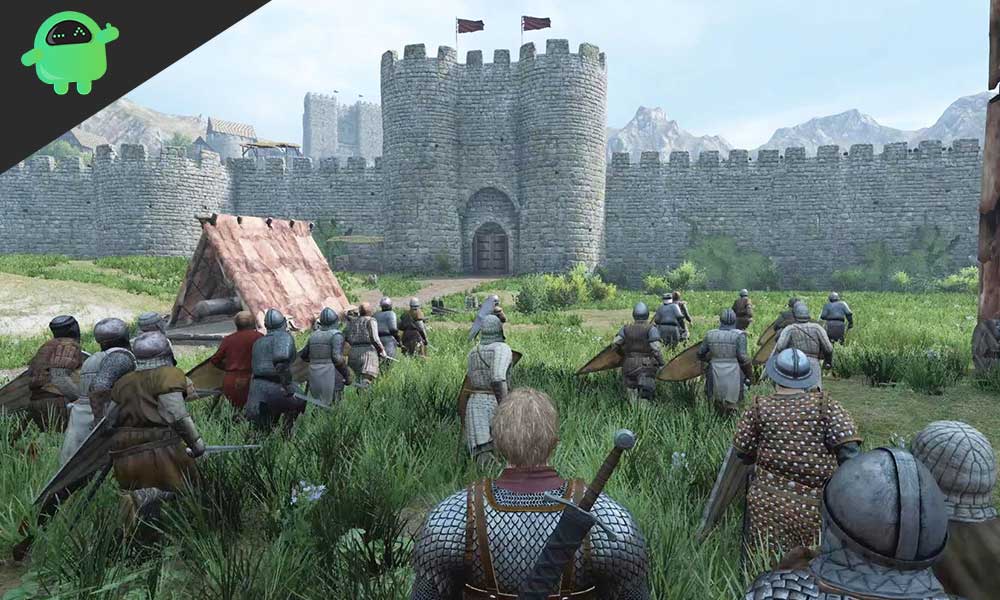 Mount and Blade 2: Bannerlord Mods –
Here are the few mods which you need to try on your Mount and Blade 2: Bannerlord:
Enhanced Battle Test Mode:
Before going into the online mode, this mod gives you the ability to test your skills in battles by getting into local battles in Skirmish, TDM, and Sergeant maps. For each team, a maximum of three types of troops can be selected for the battle.
Buy Patrols:
Bandits have a way of getting into your land and looting your resources. To safeguard your resources, you can use this mod which will allow you to form squads of villages to patrol your area. It will protect your resources from bandits, but you will have to pay these villagers a wage to keep them at patrol duty.
Fast Dialogue:
When there is a conversation with bandits, lords, villagers, the game takes you into a lot of loading screens which can be frustrating sometimes. The Fast Dialogue mod gives you the skip through these extra loading screens during a conversation.
Screamerlord:
Just like the name suggests, this mods lets you interact with your troops on a vocal level. You can give some predefined commands through the microphone, and the soldiers will follow. It gives you an immersive experience of really having a battle.
This mod uses a speech recognition tool called VoiceAttack. The free version of VoiceAttack lets you use twenty commands, but with the premium paid version you get 50 commands.
Heirloom Sword for Commander Start Mod:
If you are new to this game, then this is a mod you should try. The heirloom sword mod makes the character a bit tad stronger than usual during the early phases. Also, mainly Characters that grow up in a commander's staff gets an extra bit of boost with this mod.
Start As An Imperial King Mod:
Without this mod, you start of your rank as a commoner and work your way into the life of a ruler. But with this mod, you can start your campaign directly as an imperial king who owns Epicrotea, two nearby castles, and has expertise in several skills since the start. Being a ruler, you are also equipped with a proper set of armour. It spoils the game's interest though, as you just skip ahead to the whole action scene in the game. If you don't want to start your game like everyone else and begin it with all the action right away, then you can try this mod.
Mixed Gender Troops:
In medieval times, troops were generally formed by men. But by using this mod, you can add up women soldiers to your army too. You can assign women to any specific faction or soldier type to serve you as army troops.
Smith Forever:
While materials, your troops require a stamina cost and for that, you need to give them a bit of rest. But with the smith forever mod, you can remove this stamina cost barrier and can continue to craft materials anytime you like. As long as you have the raw materials for it, you don't need to wait around.
Hideout Player Party Limit Removed:
Sometimes attacking bandit hideouts can prove to be deadly for your troops. It would be a lot easier to attack bandits if you could take your whole army instead of just a selected few. That is all that the Hideout Player Party Limit Removed mod does. You can only make your entire army to attack bandit hideout and avoid possible casualties and even be done with it quickly.
So there you have it, a list of popular mods for Mount and Blade 2: Bannerlord. To download these mods, you can head over to Nexus mods page for Mount and Blade 2: Bannerlord by simply clicking here. If you have any queries about these mods, then feel free to comment down below. Also be sure to check out our other articles on iPhone, Android, Games and much more.