Realme 3 Pro is the latest device by Realme. After the successful launch of Realme 2 & Realme 2 Pro, Realme 3 Pro is expected to come with the exceptional build quality and good specifications. However, If you're a Realme 3 Pro user, this article is for you. Here we have listed the best Custom ROM for Realme 3 Pro which you can install and use on your phone right now. These Custom ROMs are quite stable and official as well to run your device much smoother than the stock Android.
As we all know that Android is an open-source platform where a developer or smartphone OEMs can take all the source code from Google and build their own customized skin or ROM for any Android device. Android is known for its customizations and simplicity. People love to use Android devices due to the customizations and tweaks or flashing Custom ROMs or mods. There are several Custom ROMs available for the Realme 3 Pro which will give more frequent updates, customizations, improved battery, and performance as well.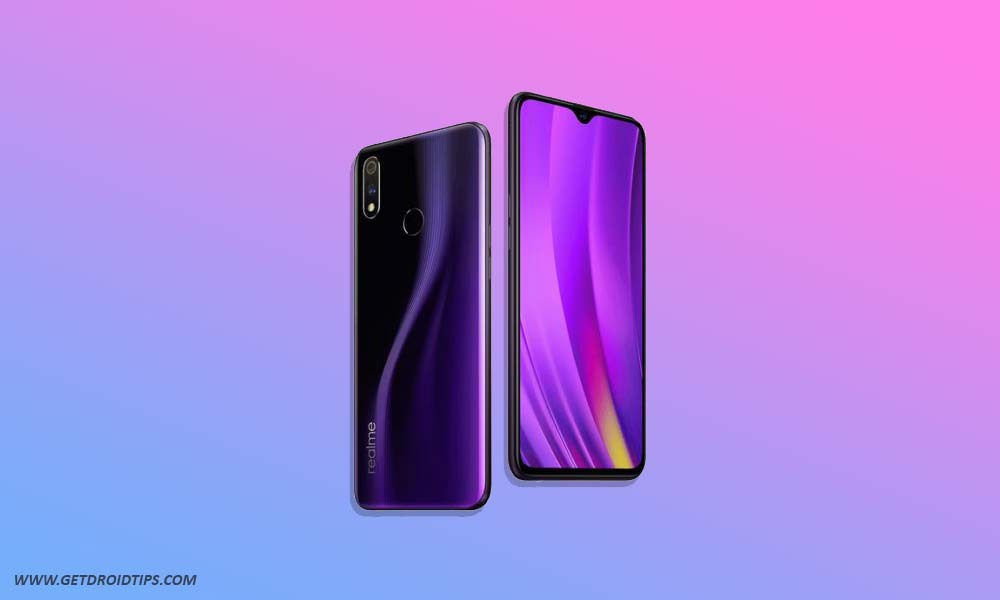 Android Stock ROM: Overview
The Android Stock ROM comes with the Android device itself out-of-the-box. The Stock ROM or Stock Firmware is the pre-installed operating system on your device which runs your device like blood. While the Stock ROM has some limitations and a few functionalities that are defined by the device manufacturer. You can't change or customize the Stock ROM file. But if you wish to have extra features on your device with lots of customizations, you need to flash a Custom ROM.
Android Custom ROM: Overview
As mentioned above that Android is an open source platform and customization-friendly. The Custom ROM replaces your Stock Android Operating system (Stock ROM) which comes preloaded with your smartphone. It contains a kernel source code which makes it a fully stand-alone Operating System. Therefore, some of the customization loving developers customize the Android OS by removing all the bloatware and makes it a pure Android experience. It doesn't come with any pre-installed applications or even Google Apps as well. You need to install these apps based on your preference.
The Custom ROM supports a lot of customizations of system, recent UI, navigation bar, lock screen, status bar, hardware key shortcuts, launcher, notifications, etc. If you can't find any customization on a Custom ROM, you can even install the mod files as well. The developers always try to provide you better and stable performance, system smoothness, and longer battery life with each update.
Best Custom ROM for Realme 3 Pro
Realme 3 Pro is the success of Realme 2 Pro which was launched last year and came with Android Oreo. You can now install any of the Custom ROMs on Realme 3 Pro by following this guide. Here we have listed the Best Custom ROM for Realme 3 Pro. In order to install, you need to unlock bootloader and install TWRP Recovery on Realme 3 Pro. You can check out this similar guide of unlocking bootloader Realme 3 Pro. If TWRP Recovery not installed on your mobile, then follow the ADB method to install GSI Treble build. Most of the device which comes preloaded with Android Oreo is now supported Project Treble.
Android 11:
Well, Android 11, Google's 11th iteration looks similar to Android 10 but with a handful of new features and changes. The update brings notification history, Chat bubbles, Conversation notifications, screen recorder, new media controls, smart device controls, one-time permission, improved dark theme with the scheduling system, app suggestions, wireless android auto, and many more. For more, check out our article Android 11 supported list, Android 11 Custom ROM list, best Android 11 features, and many more.
Lineage OS:
Lineage OS is the legacy of the old famous custom firmware known as CyanogenMod or CM. The company behind Cyanogen.Inc has withdrawn the popular Android mod, CyanogenMod that left many of its users disappointed. Few believed that the legacy of CyanogenMod will be taken forward by a new Android mod, however, it was all uncertain. It is amidst such chaos that Lineage OS was introduced and definitely it gave back everyone the answer concerning Android mod.
Lineage OS is one of the best custom ROM for any Android smartphone. Lineage ROM for Realme 3 Pro comes with a lot of features such as Customizable Status bar, Theme, Resizing Nav bar, Nav Bar color, and customization, Quick Toggle feature, and more other features.
You can follow the link to Install Lineage OS for Realme 3 Pro device.
Download ROM Here – Lineage OS 17.1
Download ROM Here – Lineage OS 18.1
AOSPExtended:
AOSP Extended is an AOSP based ROM which provides stock UI/UX with various customizations features along with the Substratum theme engine. The project has been made by cherry-picking various commits from various other projects. Being based on AOSP it provides a smooth and lag-free experience out of the box.
POSP OS:
Potato Open Sauce Project (POSP) is a buttery-smooth Android custom firmware (aftermarket) that is basically based on AOSP (Android Open Source Project). The POSP developers have handpicked the best features around the Android OS and have added their own sauce to it. In a simple way, this ROM aims to deliver some unique features to experience a better Android taste.
AOSIP OS:
AOSiP OS stands for the full form of the Android Open Source illusion Project. It is a quality custom ROM based purely on Google AOSP source since 6.0 release. Twisted with the latest features and blended with stability. We strive for perfection and it shows. Now you can experience the real Android Stock Experience with this ROM along with many new addon features.
WaveOS:
WaveOS is an android custom ROM based on AOSP, focused on delivering a perfect blend of aesthetics, functionality and performance out of the box. This version (4.X) is based on Android 11. Various optimizations and enhancements have been merged from CAF and upstream AOSP to maximize performance and battery backup, and improve OS functionality.
DerpFest ROM:
DerpFest ROM is the latest addition to the community. It is based on Android 10 and brings tons of goodies with itself. These include themes in the form of new system fonts, new system icon shapes, new background colors, new additions to the status bar, changes to the quick settings panel, ability to modify on-screen keys, mapping hardware keys, tons of modifications the lock screen and notifications and additions of new animations are just some of the new features to be welcomed in this ROM.
PixelBlaster-OS:
PixelBlaster-OS is a Custom ROM based on PixelExperience and therefore AOSP. We have some customizations and UI enhancements. We put stability above all else and hence this ROM is not bloated with a large number of customizations.
Corvus OS:
Corvus OS a ROM with many useful & required Customizations. Corvus OS is based on Android Opensource Project (AOSP). Our objectives are a stable and feature ROM that can be enjoyed by many devices. We won't say that Corvus is better ROM than others, but we always try to give you the best.
ShapeShiftOS:
ShapeShiftOS is a custom-rom based on AOSP that aims to provide a different user interface and experience than any other ROM on the market.
Havoc OS:
Havoc OS is a new Custom ROM designed on the base of Lineage OS and brings many new features that may not be present in other Custom made ROM. The ROM brings a System-wide Rounded UI, Spectrum support, Battery Teak features, Status bar tweaks, OmniSwitch and Slim recent option for quick multitasking and many more.
PixysOS:
PixysOS is a new aftermarket firmware based on Android Open Source Project which is also known as AOSP. With this PixyOS, you are going to witness the best features around and you will get taste the unique features it brings with itself. The ROM aims to deliver an experience with original ideas and features along with the useful things the community is accustomed to.
OmniROM:
Omni ROM is the latest Custom ROM developed by many developers whom you may already know including Chainfire, Xplodwild, and Dees_Troy. This ROM is based on AOSP (Android Open Source Project) and developed with lots of customization, features, and enhancement. Just like every other custom ROM, Omni ROM also has some unique features.
Resurrection Remix:
Resurrection Remix is a custom ROM based on AOSP source code which means that its UI is no different from stock Android on the Pixel phones. The ROM brings many new features from popular custom ROM like Lineage OS, Slim, AOKP, Paranoid Android and many more. Along with all these features, Remix also brings an awesome combination of performance, customization, power and battery life compared to many custom ROM.
Pixel Experience ROM:
As the name indicates that the ROM brings Google Pixel Experience ROM features for all the compatible devices. Now, you can download and install the official Pixel Experience ROM on Realme 3 Pro. It has all the Pixel-related features and applications which comes preloaded with Google Pixel smartphones. It feels so nice and clean to have a Pixel Experience ROm installed on your device. The ROM will give a pure Google Pixel look and performs quite well. You will get monthly updates and improved stable features as well.
ArrowOS:
ArrowOS is a new Custom ROM and it is AOSP inspired open source project started with the aim of keeping things simple, clean and neat. The ROM brings almost the same feature which is very useful for the ROM customization and at the end aiming to deliver smooth performance with better battery life.
MIUI:
MIUI 12 is the latest iteration of MIUI ROM developed by Xiaomi company. It is also used in many devices as a custom ROM. It is developed based on Android Operating system. The ROM comes with many features such as Theme support, Customization of Status bar, Mi Launcher without app drawer, and many other features.
Coming Soon..
Mokee OS:
Mokee OS is an open source Custom ROM based on AOSP. It was first started by a small group of Chinese developers during the Jellybean rollout, Mokee ROM was China's first steps into the open source world of Android. The OS brings few customizations which obviously give breath to those who still on Stock ROM.
DotOS:
DotOS is a simple abbreviation of the term Droid On Time Operating System. It is developed by a community and team members: Ganesh Varma and Kuber Sharma. The ROM brings many new tweaks and features and also merged some features from Best Custom ROM.
AICP OS:
AICP also stands f0r Android ICE Cold Project which is an aftermarket firmware based on Android Open Source Project. The ROM is first developed for the HTC Desire HD device in the year 2012. Since then AICP has evolved into a mature ROM with the BEST community that you can find! Currently, the ROM is based on Lineage OS with some tweaks from AOSP.
Bootleggers ROM:
Bootleggers ROM is an aftermarket firmware based on Ground Zero Open Source Project (GZOSP) and brings custom features with the most useful apps on your device, with the goal of "Making you feel like 家". Using the stability and compatibility of GZOSP, this ROM is also packed with some custom wallpaper (Dawn by fxckingdeathwish), ringtones, and fonts, to bring to your device into a more fresh look, also with a selection of icons, header packs, and wallpapers (on ShishuWalls app).
crDroid OS:
crDroid OS is a new custom ROM based on AOSP/ Lineage OS built from scratch by adding customization option from AOSPA, Lineage, SlimROM, crDroid OS and many others great ROMs out there. The ROM brings a lot of customization option along with Pure Android Experience.
That's it! I hope you have installed the Custom ROM for Realme 3 Pro. Leave a comment or feedback down below. Thank you!.