If you are looking for a way to unlock bootloader on Realme 3 or 3 Pro, then you have found the right place! In this guide we will be looking over the safest ways by which you can unlock your device's bootloader and unleash its true potential!
The much-awaited Realme 3 Pro is right around the corner, and it is quite a looker in terms of budget smartphone offerings. It packs in the exciting Snapdragon 710 processor with Adreno 616 graphics. The phone is covered with a glass back, with a pleasing gradient color to its back. While the Realme 3 Pro is yet to be released, its younger brother, the Realme 3 has already been topping sales in the budget department, and for a good reason. It sports a gorgeous 1080p display, with a waterdrop notch that gives the front of this device an appeal that no other device in this price segment has. The Realme 3 does still come with the power efficient Mediatek MT6771 Helio P60 and the Mali-G72 GPU. Overall, both these devices should run good performance for your buck if you so choose to buy them.
In today's article though, we'll be looking at a tutorial by which you can unlock bootloader on Realme 3 and 3 Pro. This might be a question going around in your mind for a while, and the procedure to unlock bootloader on Realme 3 and 3 Pro is quite simple, it does require a few prerequisites and an order that you should follow to avoid any mishaps in the middle. Read on to find how you can unlock bootloader on Realme 3 and 3 Pro with clear and easy to follow instructions!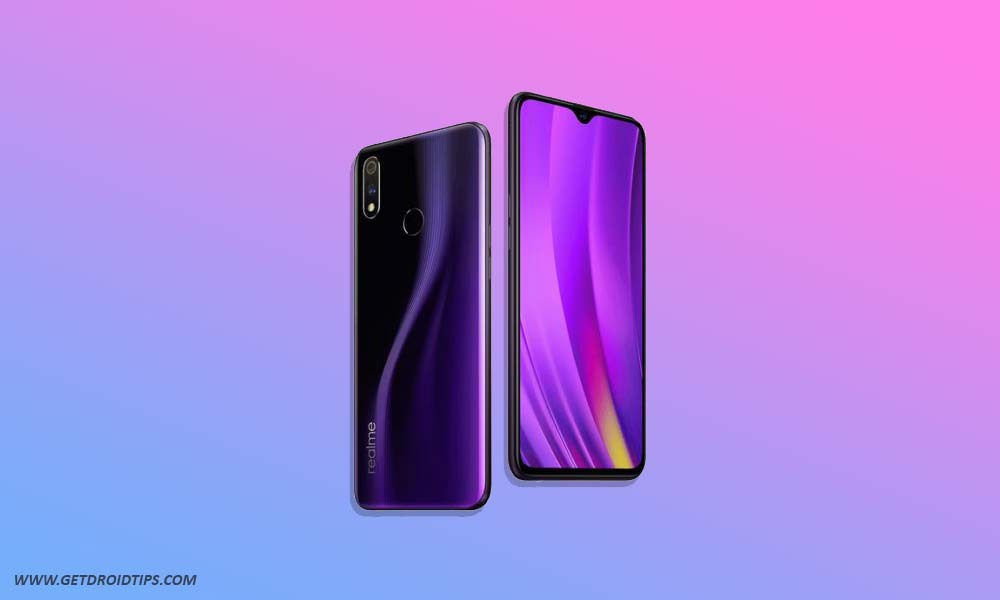 What does Unlocking your Bootloader mean?
Before we proceed to unlocking your device's bootloader, let's take a quick second to hover over what unlocking a bootloader really means. When your device comes from the OEM, it is deprived of any console control by the user. This means you cannot tamper with the software and the things inside the UI on your own just yet. However, by unlocking the device's bootloader, you are granting yourself access to parts of your phone that were otherwise impossible to get to previously. This process requires a Windows computer with an ADB interface that can talk to your device in the fastboot mode. The most common ways of unlocking a bootloader include using a tool, or using fastboot commands directly to ingest the codes inside of your phone.
Why should you Unlock your Bootloader?
There are a plethora of reasons as to why you might want to unlock your device's bootloader. For instance, you can install custom recoveries like TWRP or CWM on your phone's recovery partition which grants access to a lot more things furthermore. You can easily root an Android device with an unlocked bootloader, and as we know, a rooted device has many cool features you can play around with. Lastly, you will need a fully unlocked bootloader to flash any custom ROMs or zips on your device. Basically, you are granting yourself system rights by tampering with the state of your device's bootloader – in a good way.
Unlocking your bootloader also means you can troubleshoot a lot more issues than ever before. For example, if your device goes into a bootloop, or a soft brick, then the first step to revive it requires you to unlock its bootloader. Moreover, you can use powerful root applications like Magisk and Xposed Framework to sideload some really amazing third party extensions that will boost your device's capabilities.
Warning
Unlocking your device's bootloader will void your warranty. The process also will wipe away all of your data, which includes photos, videos, apps and your calls. We, at GetDroidTips are not responsible for any unforeseen bootloops or crashes that may occur on your devices. All of our guides are thoroughly researched and provide only the correct means to follow the procedure. Proceed with caution and follow each step very carefully
With everything out of the way, let's begin with our guide. You will be needing a few prerequisites in order to unlock your phone's bootloader first. Make sure you have everything that you need up and running. Without any further delay, let's have a look at how you can unlock the bootloader on your device.
How to Unlock Bootloader on Realme 3 and 3 Pro
Prerequisites
You need ADB and Fastboot installed on your PC for this to work. If you haven't already, follow our comprehensive guide to learn how you can ready up ADB and Fastboot on your Windows PC.
Make sure that you backup everything there is on your phone. Unlocking your device's bootloader will wipe everything on your phone, including media. We recommend a thorough backup before beginning this process.
Ensure that your phone has at least 60% of battery prior to beginning this process to avoid any unforeseen shutdowns in the middle of the task.
Lastly, you need a data transfer cable to connect your phone to your Windows PC.
Procedure
One your Realme 3 or Realme 3 Pro, make sure your system version is updated to the latest. If not, we recommend a quick update to provide the most seamless experience.
Download the following APK file on your device :
https://drive.google.com/file/d/1uixFcUAB8ThS3geYRtxqL37sAyVbsaoO/view?usp=sharing
Tap on it and install the APK file. To do so, navigate to Settings > Security and enable Unknown Sources. Head back and tap on the downloaded file, and tap on Install.
Launch the application.
Follow the steps showcased on the app itself. Tap on the Start Applying button in the middle, accept all the terms and conditions, and then tap on Submit Application.
This will send a report status to Realme, which will then verify your device's integrity and hopefully approve it for unlocking the bootloader.
If everything works out as planned, you should see a message reading Review Accepted. This is where the actual unlocking of your bootloader comes into action.
Click on the start in-depth test button. This will automatically reboot your device into the fastboot mode. A message reading "fast boot_unlock_verify ok" should pop up on your device's screen.
Now, connect your phone to the PC, and navigate to the folder where you have ADB and Fastboot installed.
Type in the following command to check if your device has been recognized by the terminal or not :

fastboot devices

If everything is connected properly, you should see your phone connected with a serial number beside it.
Continue by entering the following command to boot into the bootloader mode :

adb reboot bootloader

Once your phone reboots into the bootloader mode, type in the last command that will unlock your phones bootloader :

fastboot flashing unlock

Now, a screen reading a warning message should pop up on your phone's display. Use the volume up button to select ok, and press the power button once.
This will unlock your device's bootloader in the matter of a few seconds.
Voila! You've successfully unlocked the bootloader on your Realme 3 or Realme 3 Pro! Now you can enjoy all the features like being able to install custom ROMs, root your device, play around with various mods and so much more! If you have any queries regarding the article, then do let us know down below, we'd be happy to assist you through your procedure.