Ever since road accidents have become a typical headline these days, it has become immensely important for drivers as well as car owners to fix a dashcam inside their cars. A dashcam, as the name suggests, is a camera that is fitted on the dashboard of a vehicle to record each and every movement of the vehicle itself as well as outside. A dashcam nowadays is mandatory in most of the foreign countries. Moreover, insurance companies recommend dashcams for proper investigations in case of an accident. Nowadays, even parents put a dashcam in the vehicle before handing them to their children. Now you know how important these dashcams are.
But to be honest, dashcams are not available everywhere and are normally expensive. So to overcome this issue, developers have found a way to use the smartphone as a dashcam in case of an emergency or even regular times. You can use your secondary or maybe a useless lying smartphone that you used to love earlier, to try out the Best Dash Cams Apps, that will turn your smartphone into a Dash Cam. But before starting with this, we would like to guide you with some other facts that you need to keep handy.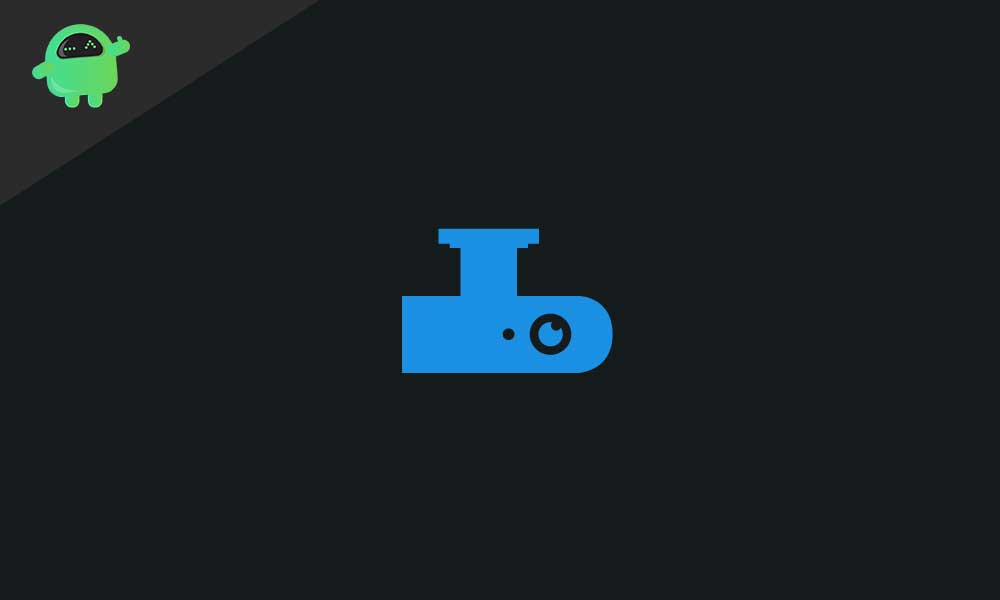 Using Your Smartphone as a Dash Cam
While using your smartphone as a dashcam is a great way to overcome the requirement of a professional dashcam, it is also essential to maintain the stability factor. As we know that all the smartphones do not come with Optical Image Stabilization, it becomes a prerequisite to get a mobile holder that is attached to the windshield. Connecting to the windscreen is necessary because the smartphone camera lenses are not prepared in the manner the professional dashcams are, as they have a different angle lens that captures an ultra-wide view. A typical smartphone camera can only cover a certain width of the field.
Moreover, smartphones do not have night vision lenses that facilitate the recording of videos at night. Also, smartphones during high-quality video recording get entirely heated up. So these are some issues that you need to take care of during the process. However, the latest smartphones are capable of recording a great video at night time, but nobody is going to use their lovely new smartphone to be prone to an accident. Anyway, let get started with the best Dashcam applications available for android.
Best Dashcam Applications for Android
Before starting off with the best dashcam applications available for android, we would like the readers to buy a stable mobile holder that will be attached to the windshield of their vehicles. Further, a good quality Memory Card of Class 10 will enable fast recording of high-quality footage. A data-enabled SIM card is also recommended for uploading videos to Google Drive or Cloud in case of an emergency. So you are now ready for the best dashcam applications.
1. AutoBoy Dash Cam
AutoBoy Dash Cam is probably the best dash cam that you can get for free. Although it has a pro version that enables a lot of other features. However, the free one will do its job best. The Dashcam is simple to use and offers different modes and options, such as exposure levels and orientation of the video. You also have to option to enable GPS navigation that will help you to go through unknown routes and highways where there is no one to help you. Further, if AutoBoy detects a collision, it will stop recording and save the footage to protect it from any damage. You can use AutoBoy by docking the smartphone on your car power socket and control it via Bluetooth as well.
Looking at the other features, it includes backing up videos to YouTube, background recording, and screen guidelines. After looking at all these features, this application sounds a good deal. So give it a try.
[googleplay url="https://play.google.com/store/apps/details?id=com.happyconz.blackbox"]
2. AutoGuard Dash Cam
The best thing we liked about AutoGuard Dash Cam is that it offers pro-level features for free. Although it offers a pro subscription plan that you can also buy by paying a small premium, you can here find settings for maximum video length, storage size, and automatic YouTube and Google drive upload. Looking at these features, this app feels great. However, the most frustrating thing you will find in this app is ads. Advertisements that appear during driving can distract users off the road. Further, it hosts the standard features like other dashcams like collision detection as well as automatic recording stop.
The most interesting feature we found in this app, that it can make automatic calls in case of a collision being detected. Eventually, you have to save a telephone number in the apps emergency contact list for the app to make a call and a data and call enabled SIM Card.
[googleplay url="https://play.google.com/store/apps/details?id=com.hovans.autoguard"]
3. Drive Recorder
Drive Recorder offers an optimum set of features that are necessary for a dashcam. This app also provides configurations like maximum video storage size, exposure, and real-time GPS updates that help during navigation. Further, it has features to set the recording resolution that ranges from Full HD to VGA. The only thing that irritated us during the whole testing procedure is the weird and irrelevant ads that continuously tried to shift our focus, and you know what we mean.
The most exciting feature we found out on this app is the ability to divide the screen into two halves, with the first half recording the footage and the second hard showing the GPS navigation. However, it does not provide you the feature of emergency calling like the other applications. But this application serves most of the purpose well. This app also has a function to enable the camera flashlight, but we do not recommend using that feature. This is so because your flashlight will reflect in the windshield, deteriorating the overall quality of the video.
[googleplay url="https://play.google.com/store/apps/details?id=com.dayun.driverecorder"]
4. Dash Cam Travel
This free application Dash Cam Travel offers a free option as well as four paid options that unlock features for sports and professionals. This open Dashcam allows background recording without any overlays so that you can even enjoy videos on the go. You can also enable a feature of the speedometer, where the Dashcam will show you the speed of the vehicle and along with the recording in an overlay. One thing we did not like in this application is that is we enable the overlay, the resolution of the video changes. Like if you are recording at a resolution of 1920×1080, and enable the overlay, the resolution will be decreased to 1920×963. That's the only limiting factor we found on this app. Other than this, we liked this app and recommended to try it if you want a dashcam in your android smartphone.
[googleplay url="https://play.google.com/store/apps/details?id=cz.tomasvalek.dashcamtravel"]
5. Speedometer Dash Cam
The Speedometer Dash Cam app comes as a full-blown dash cam with features like speed sensing, collision detection as well as video size limiter. You can also set up an auto-delete schedule to free up your storage. The most exciting feature we found on this app was its high-speed warning. Here the application senses if you are driving at high speed and thus automatically starts to warn you. Further, if your smartphone is docked and the speed alert appears, the app will start video recording automatically. Although it does not features emergency calling of contacts, but still, it is a good app. This app also allows users to upload videos on Google Drive when the video is not being recorded.
[googleplay url="https://play.google.com/store/apps/details?id=com.ax.dashcam.speedometer&hl=en_IN"]
Wrap-Up
This was a Top 5 guide of Android Dash Cam apps that will help you turn your Android Smartphone into an efficient Dash Cam. We hope you find this guide helpful. If you have any queries or feedback, feel free to comment down below with your Name and E-mail ID. Likewise, check out our iPhone Tips and Tricks, PC tips and tricks, and Android Tips and Tricks for more such tips and tricks. Moreover, participate in our $100 giveaway by subscribing to our YouTube Channel. Thank You.