Drones have always sparked the interests of many people, be it a child excited to fly a toy, or a video professional knowing the sky is the limit (literally) when it comes to capturing creative moments. Brands like DJI and Parrot have been dominating the video drone market for a while now, and we've seen the prices of drones start to creep down a little.
Consumer drones, in specific, have started to become available globally while also getting cheaper. While you might still need to shell out a decent amount to purchase a drone meant for professional video recording or sports, the ultra-low-budget segment of drones has become very broad when it comes to options.
So if you are in the market to buy your very first drone, but not necessarily for anything too serious, the low-budget market is the best place to start looking for options. Unfortunately, there are hundreds of such options at this price tier that are honestly not good enough when it comes to quality. This is why we have curated a list of some of the best drones you can grab in 2021!
Best Drone to buy under Rs 2500/$35 in 2021
Below you can find our listings for some of the best drones that have been released in 2021. You might come across many unfamiliar companies and products but be assured that we only provide links from reputed and customer satisfactory products. Without any further delay, let's go on with the list!
1. H3 RC Quadcopter UAV Drone
For just over $30, the H3 RC Quadcopter is a great drone you can buy in 2021. It has a "flagship 4K camera", but you can at least expect mediocre quality out of it. The drone also has one of the best designs we've seen in this price segment thanks to its minimal approach. The drone folds up into a smaller footprint, making it easier to carry.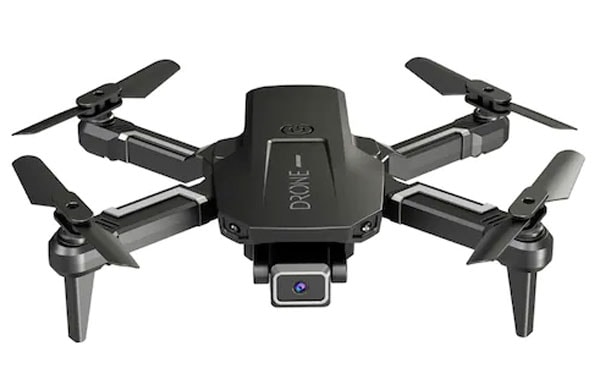 Speaking of features, the drone has a decent 4K camera, accelerometer, a fixed high hover mode, special 360-degree rolling to get those insane shots, and a simple hand gesture to take photos. There's a dual-camera version of the drone that retails for a little more too. The drone has a high rating and is currently on sale (usually $45).
2. JJRC H36 RC Mini Drone
The JJRC H36 RC is an adorable little drone, but don't let its size fool you. It can fly high and extremely fast, making it a great option to gift to someone who easily gets amused by drones. At the size it comes there's no camera for you to record your flight, but then again, this is geared towards people who want a mini drone to fly it anywhere.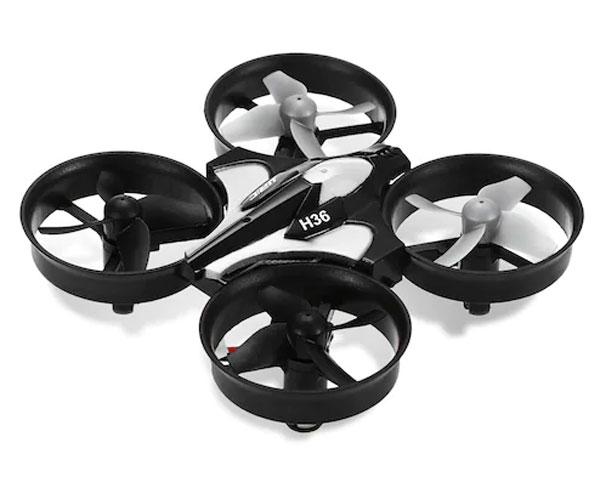 The drone has a "headless" design, which basically means you can fly it in any direction using the handy little remote controller. It also has a 6-axis gyroscope built-in that keeps it stable at high speeds and prevents it from tumbling over. The one-key return function is extremely useful in recalling your drone if you ever lose sight of it.
3. KY905 Mini Folding RC Drone
Here is yet another absolutely tiny drone on the list, but this one can also record high-quality video! There's a version of the drone that can record in 4K, but the one we're looking at has a really decent 1080p camera. The drone is exceptionally small and gets even smaller when folded up. It keeps the same headless design as most other small drones, making it easier to control.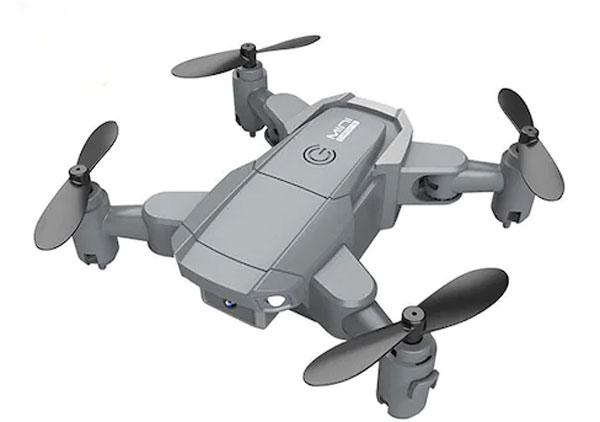 The controller is unusually large but that's because it also acts as the storage for the drone when not in use. You can attach your smartphone to the controller really easily and start flying it while watching the live feed at the same time. The drone has a hover mode, anti-shake features, a beauty mode, gesture recognition, and much more.
4. JJRC H8 RC Drone
JJRC makes some of the best mini drones, and the H8 RC is a great option to go for if you want a drone that you can fly indoors without having to worry about damaging anything. The flexible propellers keep the drone from hurting someone or damaging any delicate items but also ensures the drone doesn't break down easily.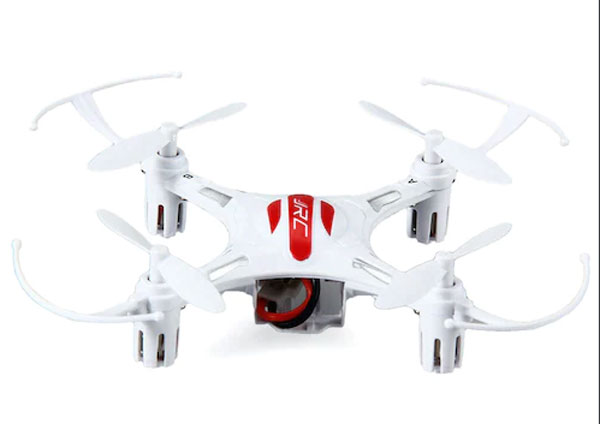 Just like the H36 mini drone, the H8 has a headless design and features impressive 360-degree flips. The drone is also equipped with bright LEDs making it favorable to fly during the night, or in a dark room. The 2.4GHz transmitter improves range and also avoids any network interference which might make- the drone lose control while flying.
That's all folks! We hope you enjoyed our roundup of some of the Best Drones to buy in 2021 under $30 or roughly 2500 INR. Which among the list was your favorite and caught your eye the first? Do let us know down below, we would be delighted to hear what you think about these products. Make sure to regularly check the links to get the best price and the frequently availed deals as well.