Valorant has hiked its number of users and following in month to the extreme. The best part is that the game is still in the beta phase and has reached the summit. Valorant has already announced about the next phase, and pro gamers are already excited about the best settings to maximize FPS of the game.
The best part of having good settings and optimal frames ensures competitive advantages. So, we are here with the perfect setting for valorant for pro gamers, and you will definitely see a hike of 10-30 FPS from the default settings.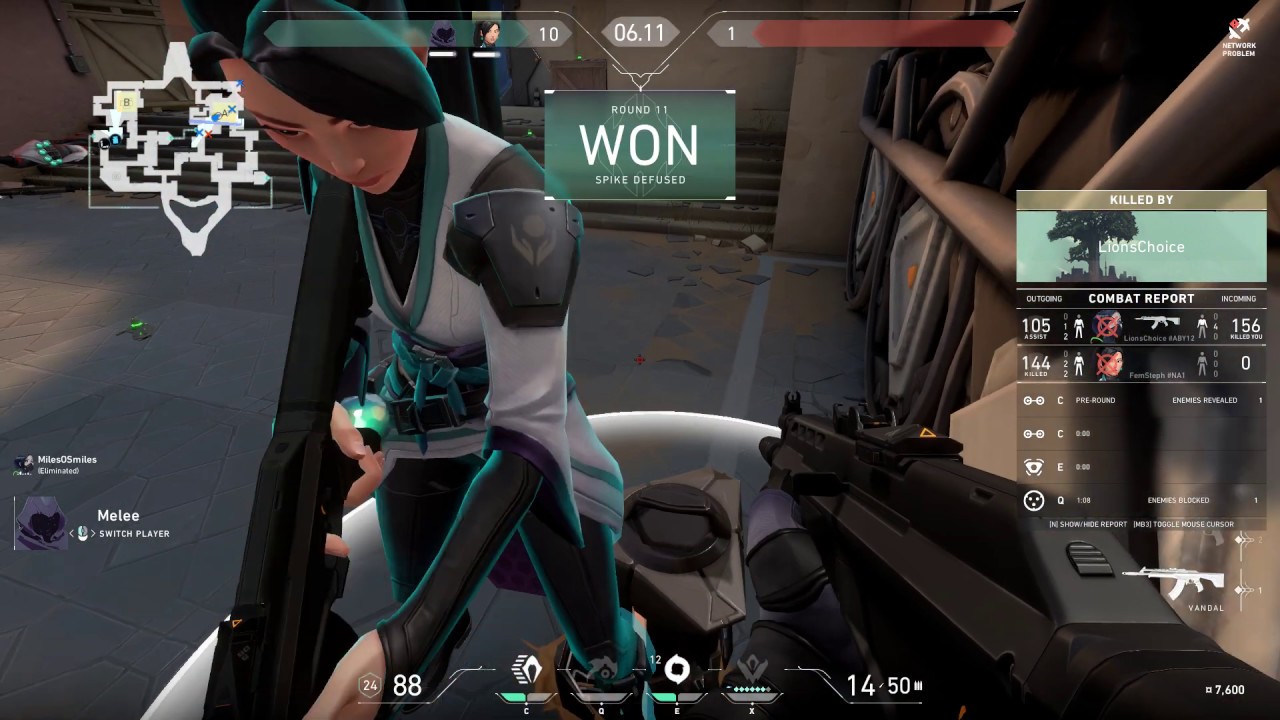 You don't need to check your system status as these settings work best on older systems as well as new systems.
Material Quality
Changing this setting mainly affects the weapon skins. So, if you are using the medium for this setting, then your system performance will be good, and your game will also not look bad. That is why we are not going to Low for this setting as this can make your game loo terrible.
Texture Quality
Making this setting as low will not at all make your game look bad as it has the very low impact of the game screen. But making this setting as low can slightly increase the performance by lowering the RAM usage.
Detail Quality
If you are wondering what does this do, then it affects the small things around the map. It makes the game living by showing all the things around like random objects. But if you are using this setting as low, then there will be less small objects, and you can see through clearly, and it also boosts FPS very much. So, we are going with Low in this setting.
UI Quality
This setting doesn't impact on the game performance anyway. So, I think we don't have to make this setting on high. Keeping this setting low will be best can increase the FPS of the game.
Vignette
Vignette is used to create darkness in the game. There is no impact on the frames. But, in case you are playing in the first person, then you don't want to have dark corners. So, we have to keep this setting as OFF as it is already off by default setting.
V-Sync
This is a crucial option, and you should use this with care. It can cause some input lag and make your frames down. The best time to use this option is when your screen is tearing.
Anti-Aliasing
This is an important option and used to smooth the corners and edges. In case you turn this off, then you may notice a flickering effect on the objects with sharp corners. So, in this case, you have to use MSAA 4x Anti-Aliasing setting to smooth the corners. This will make your game look awesome.
Anisotropic Filtering
This setting is used for rendering at certain distances. You have to set up this to a particular degree; otherwise, there can be a flickering effect like anti-aliasing. That is why we will set this setting also to 4x like Anti-Aliasing. This setting will impose fewer distractions and high performance.
Improve Clarity
On a certain distance, this option helps you with visibility. But from my aspect, this option doesn't change much, whether it is on or off. So, we can make it off and get a slight boost in FPS.
Other Settings:
Other settings like Distortion, Shadows, and Enhanced gun visuals should be off for better performance. You won't see any difference if you take them off. So, it is always better to make these settings off and get a boost in the FPS performance and smooth gameplay.
So our final setting for Valorant will be as below:
BEST SETTINGS FOR VALORANT FPS
Material Quality– Medium
Texture Quality– Low
Detail Quality– Low
UI Quality– Low
Vignette – Off
VSync – Off
Anti-Aliasing– MSAA 4x
Anisotropic Filtering– 4x
Improve Clarity– Off
Enhanced Gun Skin Visuals (First Person) – Off
Distortion – Off
Shadows – Off
Verdict:
Valorant has become one of the vast games in a very short span of time. The pro-gamers are already keen to get the best of it. Many of them are searching for the best performance solution, and this setting can be a great relief. In case if you have any suggestions or queries, you can comment below.
Be sure to check out our other articles on iPhone Tips and Tricks, PC tips and tricks, and Android Tips and Tricks. Thank you!