IPTV, or Internet Protocol Television, is a way to watch your favorite TV shows and movies without using traditional TV signal equipment, such as an antenna, satellite, or fiber optics cable. All you need is an active high-speed internet connection, and you are good to go. And the best thing about IPTV is that it is not just limited to TVs. Any smart device with an IPTV app can stream content over the internet.
This article is for people looking for the best IPTV apps for their Android and iOS devices. You get live TV with this device and on-demand movies and shows. The primary advantage is that you can watch any show you missed while streaming on a TV channel directly from the IPTV app. So, let's look at the top ten IPTV apps you can use on your iOS or Android device and get the best of this service. Without any further ado, let's get into it.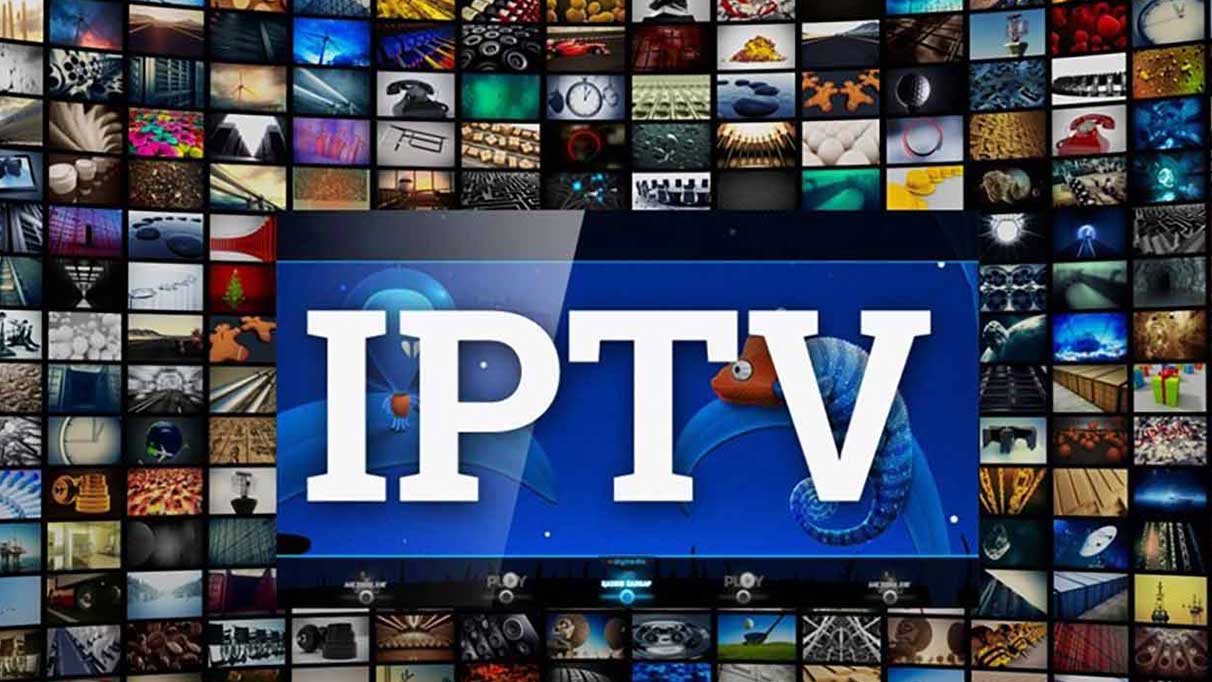 Best IPTV Apps for Android and iOS To Use in 2023
The list mentioned below is in no specific order. You can browse through the apps' descriptions below and decide which best suits your needs.
OTTPlayer:
OTTPlayer is a popular IPTV app that allows users to store all their IPTV content in a single location. The user can add or delete channel groups, adjust the channel order, edit the playlist, and many other customization options.
One of the best things about this app is that it does not contain ads. You can also use it across devices as the account syncs data seamlessly. Furthermore, there is support for all major streaming formats, such as RTPS, HLS, RTMP, and several others. This application also supports M3U playlists, and the Channel icons are also customizable as per your choice. This is an excellent choice if you are trying out an IPTV app for the first time.
IPTV – Smarters:
IPTV Smarters has a reliable and easy-to-use video player capable of streaming quality content even on a comparatively slow internet connection. For now, it is only available for Android devices, though, and if you own an Android device, you can seamlessly watch TV shows, movies, and Video-On-Demand. It supports all the major streaming formats, so you do not need to worry about the video player getting stuck on a loading screen when you tap any content you wish to watch.
This app also comes with Xtream Codes API support, and it also allows for language switching when there is an option for it in the content itself. This will be a perfect choice if you are in a relatively slow internet connection area or location.
IPTV Strike:
This application is specially geared towards sports lovers. If you are someone who frequently watches live games all the time, this would be an excellent choice with its decadent array of live HD sports channels. Now you can pull out your smartphone and enjoy sports on the go.
On top of sports content, you also get 1,500 TV shows and movies to watch online on this application. The team behind the IPTV strike also are pretty active in updating their streaming content and links. So you can rest assured that you will always get a lag-free streaming experience, given your stable and fast internet connection.
You can stream in SD rather than HD quality if you are not on a stable internet connection. Apart from this, the app also has support for Dreamlink T1, MAG, Android WebTV, Avov, Kodi, and more. It is an excellent choice for sports lovers who occasionally stream regular TV shows and movies.
GSE Smart IPTV Pro:
GSE Smart IPTV Pro takes it further regarding access to non-live stream services such as JSON and M3U. It comes with a built-in playlist manager called the GSE playlist manager that also supports a wide range of playlist formats. Also, this application is available for both Android and iOS users.
You get support for several streaming formats with the GSE Smart app, along with support for dynamic language selection and parental control. It has support for Xtream Codes and Chromecast API as well.
As the name suggests, this application is a pro in every way, and if you want the best in everything, this could be the ideal choice. Do keep in mind, though, that this application struggles to stream content if the internet connection is not stable and fast.
rIPTV:
rIPTV is like a personal TV for Android and iOS users in every way. You get an electronic program guide to keep track of your favorite shows, know when new content is coming, add reminders for any upcoming show or movie and even switch to an HD quality mode to ensure you get the best possible picture clarity.
rIPTV is also integrated with IMDB, and its easy-to-use interface makes it a treat to use on a smartphone. So if you want to enjoy the experience of having your TV in your pocket that not only streams content for you but also keeps track of your favorite shows, then this app is perfect for you.
Wiseplay:
Wiseplay is a free-to-use multiplatform player supporting various video formats and playing lists. It also has support for Chromecast, in case you want to stream anything from the app onto your smart TV. Also, even though the app is free, it does not come with any ads.
Wiseplay supports different video formats, and playlists can be loaded in m3u and w3u formats from a file or a QR code. There is also the option of virtual reality content playback or 3D content playback with this app.
Kodi:
Kodi is an excellent choice for people who like to stream their content of very high quality. This application supports even 4K live streaming and superior audio output. The best thing about Kodi is its many customization options that can be implemented simply by installing add-ons and plugins that work seamlessly with the application. These add-ons are readily available for download and install, making streaming 4K content on this player possible.
Regarding audio support, we support AAC, OGG, and MP3.
Simple IPTV Player:
This app is specifically for Android users. It is an easy-to-use application that has a player which supports Chromecast. Apart from that, this can also be used as a remote control to control your Android TV.
In terms of support and compatibility, this application is compatible with M3U8, M3U, PLS, and WPL standards of playlists. It also updates its playlists automatically. So you do not need to worry about getting stuck on a loading screen no matter what you decide to play. You also get an EPG or Electronic Program Guide with this application that one can use to keep track of their favorite shows' timings.
IPTV Player:
IPTV Player does all you expect from an IPTV application, such as streaming movies and even casting them on another device. But it lets its player stream local or URL-based external content directly on the app. So it works as an all-in-one player that handles all your streaming needs.
This application supports Picture in Picture or PIP and several streaming formats, such as WEBM, MP4, M3U8, MKV, and MPD. There is also support for Android TV, XMLTV, M3U playlists, and Chromecast.
IP Television Player:
IP Television Player is another app that brings Video-On-Demand service to your smartphone. This is available for Android and iOS devices, and in terms of streaming, you get all the channels and shows you want with a tap of your finger. This app lets you download and save shows or movies for offline streaming. You also get an EPG or Electronic Program Guide with this application that one can use to keep track of their favorite shows' timings.
The best thing about this app is its wide range of channel availability and support for on-demand streaming. So you are never low on streaming any content you want on this application.
So this is all about the Best IPTV apps for Android and iOS that people can use in 2023. If you have any questions or queries about this article, comment below, and we will reply. Also, check out our other articles on iPhone tips and tricks, Android tips and tricks, PC tips and tricks, and much more for more helpful information.