The two major streaming services, Netflix and Amazon Prime Video are evolving in much greater numbers throughout the course of each year. With Netflix reaching 150 million active streamers by the end of 2019 and over 50 million active users of Amazon Prime Video, the two streaming platforms are certainly setting out for a massive venture! Although the numbers might prove a great difference, they both are unique in their own ways according to its streamers.
Netflix and Amazon Prime Video, both offerings over thousands of movie titles to stream are sure to puzzle the streamers to choose which to watch. That said, following this guide, we'll break down 30 best movies to stream on both the platform. Breaking the list into 4 categories, the guide below will contain the top 10 English Netflix movies, top 10 English Amazon Prime Video movies, top 5 Hindi Netflix movies, and top 5 Amazon Prime Video movies. Hoping this guide to let you choose what to stream, let's look into the top 30 best movies to watch in Coronavirus Quarantine Days.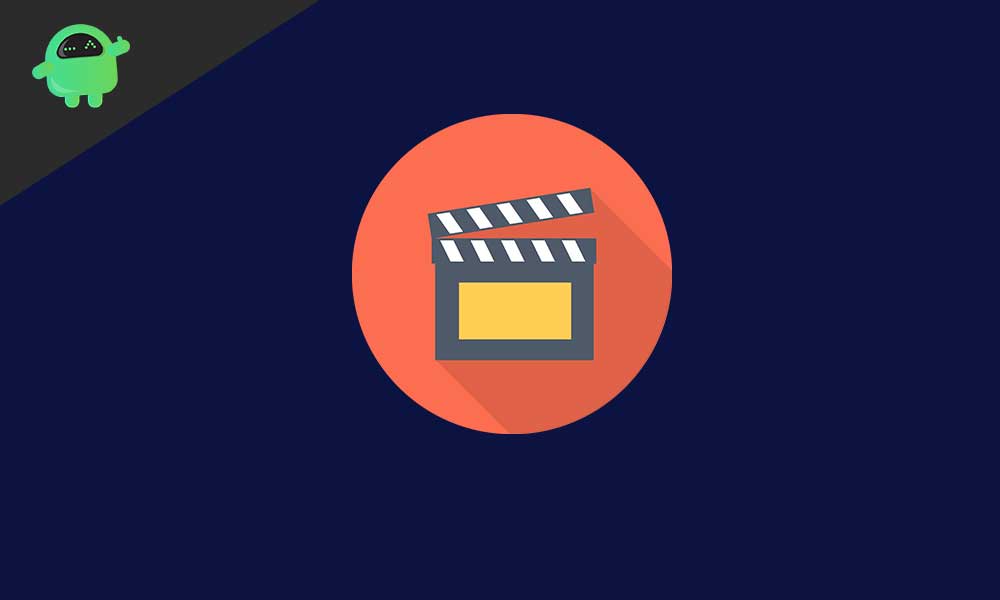 Below we'll break down the top 30 best movies, comprising of 20 English and 10 Hindi movies. These will be based on a personal evaluation, online reviews, etc. The list ranges from movies dating back to a long time ago to movies that are recently released. However, no movies from 2020 have made into the list so far, so we have only covered releases up to 2019. Hand vetted for you are the best titles that are bound not to disappoint you!
Top 10 English Netflix movies
First off, we'll start with the top 10 English movies on Netflix. We have seen pure inspiration of art over the last course of years, and the following movies well deserve the places on this list. In our Quarantine days, these will surely help you get through time if you fancy English movies.
1. Marriage Story, 2019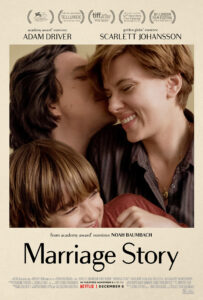 Marriage Story is a Comedy-Drama film, directed by Noah Baumbach. The film portraits the story of a husband and wife's divorce that pushes them to their personal and creative extremes, starring Scarlett Johansson, Adam Driver, Laura Dern. The film is surface to gaining its stars over 15 awards in the last year alone. This is a story of divorce, of a couple coming to the ultimate realization that the futures they want are simply incompatible and the messy process of sorting out where they go from there.
IMDb = 8/10
Rotten Tomatoes = 95%
2. Zodiac, 2007

Zodiac is David Fincher's Thriller/Mystery film, starring Robert Downey Jr., Jake Gyllenhaal, and Mark Ruffalo. Set in the early '70s, the film revolves around a Zodiac killer, one of the most notorious uncaught criminals in history. The story further progresses as Robert Graysmith, a cartoonist by profession finds himself obsessively thinking about the Zodiac killer. He uses his puzzle-solving abilities to get closer to revealing the identity of the killer.
IMDb = 7.7/10
Rotten Tomatoes = 89%
3. Spider-Man: Into the Spider-Verse, 2018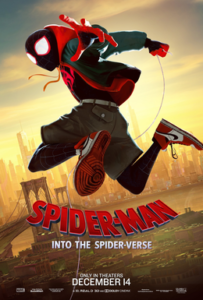 Directed by Peter Ramsey, Bob Persichetti, Rodney Rothman and the production groups consisting of Columbia Pictures and Sony Pictures Animation in association with Marvel, Spider-Man: Into the Spider-Verse is an animation film that has won 8 awards for the title. The main character Miles Morales starts protecting the city as Spider-Man after being bit by a spider. Further in his venture, he meets alternate versions of himself and takes part in an epic battle to save the multiverse.
IMDb = 8.4/10
Rotten Tomatoes = 97%
4. The Irishman, 2019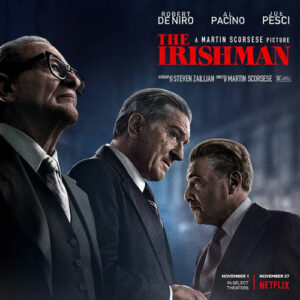 Set in the 1950s, the Irishman is a Crime/Drama film directed by Martin Scorsese, starring Robert De Niro, Al Pacino, and Joe Pesci. The story portraits the events taking place with Frank Sheeran, a truck driver who joins a Pennsylvania crime family. Sheeran later becomes a top hitman. The Irishman is a meditative crime drama, exploring the lives of its outlaw characters over decades of their lives; stripped of the usual glamor, it emphasizes the slow, routine corruption that drags Sheeran down.
IMDb = 7.9/10
Rotten Tomatoes = 96%
5. Dolemite Is My Name, 2019
Dolemite Is My Name is a Craig Brewer Comedy/Drama film, starring Eddie Murphy, Wesley Snipes, Keegan-Michael Key. The film was an attempt for the Oscars but couldn't really reach the place. However, it still managed to collect 4 awards for the title. The film portraits the story of a performer Rudy Ray Moore, who develops an outrageous character named Dolemite and who becomes an underground sensation and star of kung-fu, an anti-establishment film that could make or break Moore.
IMDb = 7.3/10
Rotten Tomatoes = 97%
6. Step Brothers, 2008
Step Brothers is a comedy film, starring Will Ferrell, John C. Reilly, directed by Adam McKay. The story revolves around the events happening with two brothers, who are forced to live together when their single parents get married. The film portraits the events happening when they get an ultimatum to shape up or move out, they'll have to get along, get jobs, and join the real world like they should have 20 years ago before they wind up on the street.
IMDb = 6.9/10
Rotten Tomatoes = 55%
7. Roma, 2018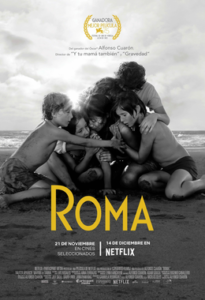 Roma is a Drama film starring Yalitza Aparicio and Marina de Tavira, directed by Alfonso Cuarón. With over a whopping amount of over 45 awards under the title, the story focuses on an ordinary woman, working as a maid in the household of a wealthy doctor. She helps take care of the four children of Antonio and Sofia. Antonia suddenly runs away with another woman, and Cleo(the maid) finds out that she's pregnant. It's a beautiful film, with a delicate composition and shot in stark black and white.
IMDb = 7.7/10
Rotten Tomatoes = 95%
8. God's Own Country, 2017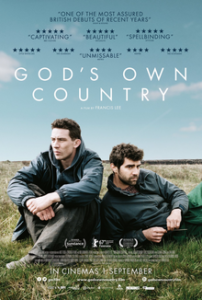 Directed by Francis Lee, God's Own Country is a Romance/Drama film starring Josh O'Conner, Alec Secareanu, and Ian Hart. The film tells the story of a young farmer, taking care of his parents' farm. The story further progresses as he sets out to go drinking every evening, and passing out every day in loveless flings with other men. This, for some time, frustrated him but the feelings became numb as it kept going on as something daily usual. After the family hires a Romanian immigrant to help out with the farm work, he and Johnny grow close. It's an intimate film, built around subtle performances and Lee's appreciation for the vast, beautiful countryside.
IMDb = 7.7/10
Rotten Tomatoes = 98%
9. A Serious Man, 2009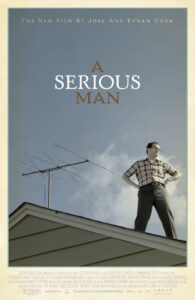 Directed by Ethan Coen and Joel Coen, A Serious Man is a Comedy/Drama film starring Michael Stuhlbarg, Richard Kind, and Fred Melamed. With a total of 7 awards and multiple nominations under its title, the film goes through the life of a Midwestern professor, whose abrupt events agitating his life frustrates him. His wife is leaving him for another man, an anonymous critic is putting his academic tenure in jeopardy, a student is trying to bribe him for better grades, and perhaps worst of all, nobody can explain to him why any of this is happening.
IMDb = 7/10
Rotten Tomatoes = 90%
10. Klaus, 2019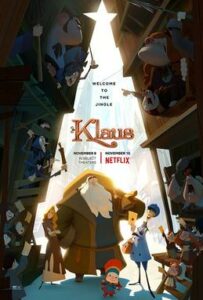 Nominated for the Best Animated Feature in the Oscars, Klaus is an animated masterpiece by Sergio Pablos. Klaus is an origin story of Santa Claus. The story starts with a Postman, who after proving himself to be the worst postman at the academy is posted to a frozen town in the North where he discovers Santa Claus is hiding out.
IMDb = 8.2/10
Rotten Tomatoes = 94%
Top 10 English Amazon Prime movies
Next up, we have the top 10 English movies for Amazon Prime Video users. With cheap shipping prices and a quickly growing community, active Prime users are frequently in search for the best movies to stream. For the purpose, we have made the following list of top 10 English movies on Amazon Prime, that are sure to make your Quarantine days a real treat!
1. Honey Boy, 2019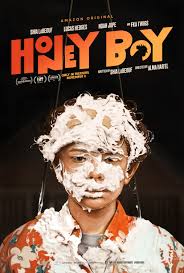 Directed by Alma Har'el, this film revolves around the life of a young Hollywood star. The child actor, Otis Lort, rises through young success into a self-destructive Hollywood star. Unfortunately, when he was at the peak of success, his abusive, alcoholic father returns and takes over as his guardian, and their contentious relationship follows over a decade.
IMDb = 7.4/10
Rotten Tomatoes = 94%
2. Mission: Impossible – Fallout, 2018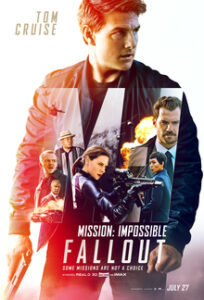 Fallout is the 6th addition to the long-running Mission: Impossible franchise. The Fallout comes out to be another Christopher McQuarrie's masterpiece, starring Tom Cruise, Henry Cavill, Simon Pegg, Ving Rhames, and Rebecca Ferguson. Fallout portraits around the event following a group of terrorists that plans to detonate three stolen plutonium cores for a simultaneous nuclear attack on different cities. Ethan Hunt, along with his IMF team, sets out to stop the carnage.
IMDb = 7.7/10
Rotten Tomatoes = 97%
3. The Last Black Man in San Francisco, 2019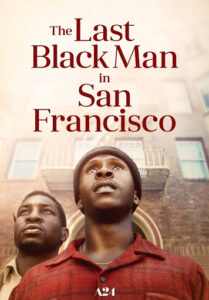 Directed by Joe Talbot, this is a Drama film starring Jimmy Fails and Jonathan Majors. Facing displacement from the home his grandfather built as a result of gentrification in his San Francisco neighborhood, Jimmie and his best friend, Mort, set out on a mission to reclaim the house before it is irreversibly changed. Their odyssey tests their friendship and forces them to question where they belong in the place they've always called home.
IMDb = 7.4/10
Rotten Tomatoes = 93%
4. The Report, 2019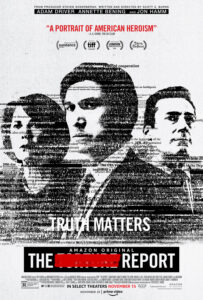 The Report is a political Thriller in direction of Scott Z. Burns, starring Adam Driver and Annette Bening. This film, for the most part, follows car chases and assassination attempts against the FBI agent Daniel Jones for investigating the destruction of CIA interrogation recordings in 2005.
IMDb = 7.2/10
Rotten Tomatoes = 82%
5. Up in the Air, 2009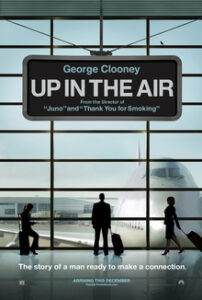 Up in the Air is a Drama/Romance film by Jason Reitman, starring George Clooney and Anna Kendrick. The film sits on 13 awards and 6 Oscar nominations. Its story revolves around a corporate downsizing expert, Ryan Bingham, who relishes life on the road. In his traveling life, he suddenly meets a frequent traveler like him, a woman of his dreams. His womanizing and unaccountable life suddenly seems a bit more meaningless and he'll do whatever it takes to make a change with his newly discovered love.
IMDb = 7.4/10
Rotten Tomatoes = 91%
6. Manchester by the Sea, 2016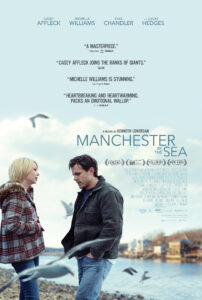 This bleak drama, directed by playwright Kenneth Lonergan, is set in the titular town of Manchester, starring Casey Affleck and Lucas Hedges. The film has over 20 awards to its name. Lee Chandler is a man who is staying away from his home town, and away from his dreadful past. However, his brother suddenly dies and officials name Chandler is the guardian to his 16-year-old nephew, forcing him to return to his hometown and confront his past.
IMDb = 7.8/10
Rotten Tomatoes = 96%
7. Mud, 2012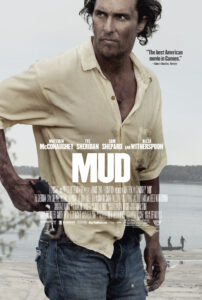 Mud is a Drama/Crime film by Jeff Nichols, starring Matthew McConaughey, Reese Witherspoon, Tye Sheridan, and Jacob Lofland. The story revolves around a fugitive named Mud taking refuge on an island on the Mississippi River. Ellis and Neckbone, two young men, chance upon him and decides to help the man and reunite him with his lover.
IMDb = 7.4/10
Rotten Tomatoes = 97%
8. A Quiet Place, 2018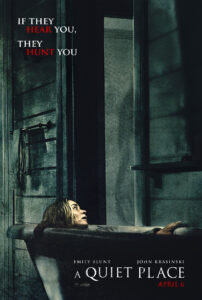 Directed, co-written, and co-starring John Krasinski, A Quiet Place tells is a Horror/Sci-fi movie that tells the story of a family surviving among the race of alien creatures with hypersensitive hearing. The aliens eliminate much of humanity, and this one family of a mother, father, and 4 children are subject to a test to not fall to the aliens. The films starts off with one of their kids falling victim to the aliens, how the family moves on, and how they still survive even with the mom being in her last times of pregnancy.
IMDb = 7.5/10
Rotten Tomatoes = 95%
9. Logan Lucky, 2017
Logan Lucky is a Comedy/Drama film by Steven Soderbergh, starring Channing Tatum, Adam Driver, Daniel Craig, and Daniel Craig. A construction worker, after losing his job, is desperate to reverse his fortune. Having worked on the Charlotte Motor Speedway, he knows all about the pneumatic tube system that moves money under the track. He recruits his one-armed brother Clyde, sister Mellie, and safe-cracker Joe Bang for a heist. Unfortunately, a change in the construction schedule forces them to execute early on the day of the Coca Cola 600 race. With a sharp sense of humor and memorable characters, Logan Lucky is a wild ride.
IMDb = 7/10
Rotten Tomatoes = 92%
10. Sherlock Holmes, 2009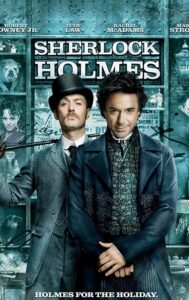 This Mystery/Action piece is a direction by Guy Ritchie, starring Robert Downey Jr., Jude Law, Mark Strong, Rachel McAdams, and Kelly Reilly. A serial killer, Blackwood, has been causing trouble to Mr. Holmes and Dr. Watson. They are both shocked to learn that he is back from the dead and must pursue him again. This film displays how they both go about unraveling mysteries connecting to the serial killer, with a lot of bits of mystery, thriller, action, and comedy.
IMDb = 7.6/10
Rotten Tomatoes = 70%
Top 5 Hindi Netflix movies
Of course, there are Bollywood fanatics too. We aren't letting you down since we have the best picks for you as well. Below are the 5 hand-picked Hindi movies – the best ones in Netflix! This is for anyone fancying Bollywood films, its culture, and intense drama! Dive in, for these will surely fill your heart.
1. The Lunchbox, 2013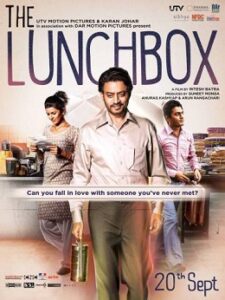 The Lunchbox is a Romance/Drama film directed by Ritesh Batra, starring Irrfan Khan, Nimrat Kaur, and Nawazuddin Siddiqui. The film portraits the events happening after a tiffin carrier service mistakenly delivers Ila's tiffin to the wrong person. The tiffin was meant for her husband, but accidentally get delivered to Saajan Fernandes. The film further progresses as an unusual friendship soon develops between the two.
IMDb = 7.8/10
Rotten Tomatoes = 97%
2. Queen, 2013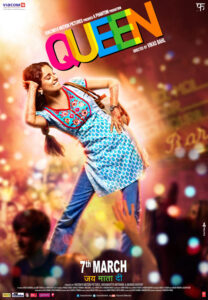 With over 20 awards under its name, Queen is another masterpiece by Vikas Bahl, starring Kangana Ranaut, and Lisa Haydon. The story of Queen revolves around a traditional family girl who has never set her foot out of her comfort zone and now decided to tour Europe on her own. The film further goes portraying what forces her to take this step and what happens afterward in her life.
IMDb = 8.2/10
3. Bareilly Ki Barfi, 2017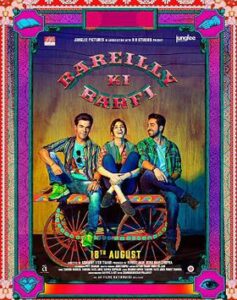 This is one entertainment bomb, with a mix of Romance. Bareilly Ki Barfi is directed by Ashwiny Iyer Tiwari, starring Ayushmann Khurrana, Rajkummar Rao, Kriti Sanon, and Pankaj Tripathi. The story revolves around Bitti who is a free-spirited small-town girl who lives her life on her own terms. The film displays how she is inspired after reading a book that changes her life. She quests out as Bitti is intent on meeting the author and the film follows events thereafter.
IMDb = 7.5/10
Rotten Tomatoes = 70%
4. Udta Punjab, 2016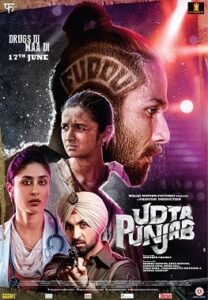 With 10 awards under the name, Udta Punjab is a Crime/Thriller movie directed by Abhishek Chaubey, starring Shahid Kapoor, Kareena Kapoor, Alia Bhatt, and Abhishek Chaubey. Its story tells us how the youth of the North Indian State of Punjab have been corrupted by drugs. Focusing on a rock star, a migrant laborer, a doctor and a policeman finding themselves struggling to cope with the ensuing chaos surrounding a drug crisis.
IMDb = 7.8/10
Rotten Tomatoes = 91%
5. Dear Zindagi, 2016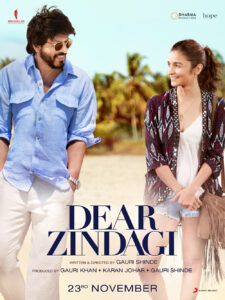 Dear Zindagi is a Romance/Drama film directed by Gauri Shinde, starring Alia Bhatt and Shah Rukh Khan. Propelled by a gripping storyline, this is the story of a girl suffering Insomnia due to a series of career and relationship downturns. To cure this, she contacts Dr. Jehangir Khan, a psychologist, who uses unconventional methods to treat her.
IMDb = 7.6/10
Rotten Tomatoes = 69%
Top 5 Hindi Amazon Prime movies
To conclude the list, we have the top 5 Bollywood movies for Amazon Prime Video users. Quarantine days are a struggle but with the streaming services beneath our fingertip, we're having a portal to tap into that can carry us through these dreadful days. Fire up your Amazon Prime and get in for a real treat!
1. 3 Idiots, 2009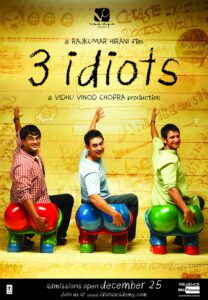 This Comedy/Drama film is truly a masterpiece directed by Rajkumar Hirani, starring Aamir Khan, Madhavan, Sharman Joshi, Kareena Kapoor, and Boman Irani. In this satire of the Indian education system's social pressures, two friends recount their college days and how their third long-lost musketeer inspired them to think creatively and independently in a heavily-conformist world. Years after college, a bet gives them a chance to look for their long-lost friend whose existence seems rather elusive.
IMDb = 8.4/10
Rotten Tomatoes = 100%
2. Dilwale Dulhania Le Jayenge, 1995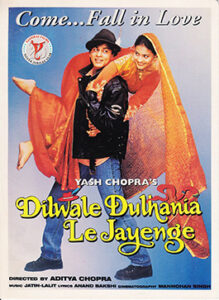 Directed by Aditya Chopra, this Romance/Musical film is a whopping 1.03 billion box office breaker! The film starring Shah Rukh Khan and Kajol is another true masterpiece on the list. The two characters meet during a trip across Europe and fall in love. When Raj(Shah Rukh Khan) learns that Simran(Kajol) is already promised to another, he follows her to India to win her over and the film follows his hardships doing it.
IMDb = 8.1/10
3. Amal, 2007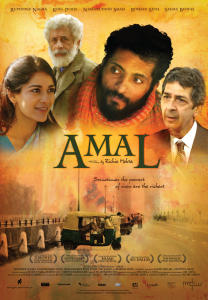 Amal is a Drama film directed by Richie Mehta, starring Rupinder Nagra and Naseeruddin Shah. After the death of a local billionaire, a poor Delhi auto-rickshaw driver is named the sole inheritor of the billionaire's wealth. The story further follows as he decides whether to choose to keep the wealth or do the right thing.
IMDb = 7.5/10
Rotten Tomatoes = 100%
4. Bajrangi Bhaijaan, 2015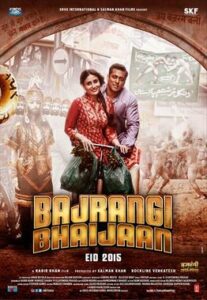 Directed by Kabir Khan, Bajrangi Bhaijan is an Action/Adventure film starring Salman Khan, Harshaali Malhotra, Kareena Kapoor, and Nawazuddin Siddiqui. Bajrangi Bhaijaan depicts the story of a devotee of Lord Hanuman, Pawan, who finds a speech-impaired girl lost in Haryana. He soon learns that she belongs to Pakistan and sets out to reunite her with her family. This is the film that shows how he went through everything to reunite the girl despite the religious hardships and personal costs he faced in his way.
IMDb = 8/10
Rotten Tomatoes = 93%
5. Kal Ho Naa Ho, 2003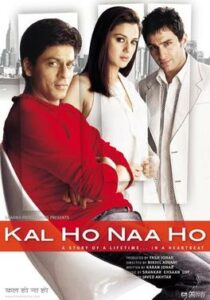 Holding over 30 awards in its title, Kal Ho Naa Ho is a Romance/Drama masterpiece directed by Nikkhil Advani, starring Shah Rukh Khan, Saif Ali Khan, Preity Zinta, and Jaya Bachchan. Student Naina is good friends with her classmate Rohit. Her home life is rife with family tensions as her widowed mum's restaurant runs into difficulties. When charismatic Aman moves into the neighborhood, he changes everyone's lives, bringing a breath of fresh air, and he loses his heart to Naina. Even though she loves him, Aman claims to be a married man and convinces Rohit, her friend, to support and complete her.
IMDb = 8/10
Rotten Tomatoes = 70%
Summing up our guide, we hope this covers everything you hoped for. The movies that made into the list is based on personal rating, online reviews, and rating services(IMDb, rotten tomatoes, etc). The list, however, doesn't contain movies with a complex storyline as the purpose is sheer entertainment during your Quarantine days. Happy streaming and stay safe!