Have you been on the lookout for fun ways to kill some time but also not while consuming any of your internet data? Well, you're absolutely in the correct place! Read on to discover some of the best offline RPG games for iPhone and Android that require no internet connection to play!
While mobile gaming over the past few years has blown up solely thanks to FPS games like PUBG and Fortnite, there are still millions of people worldwide who would much rather prefer a game with a proper storyline and more features. RPG games have always been on the top of the charts when it comes to an action-adventure genre of games. However, most of the popular RPG games require you to be always connected to a decent WiFi or data connection in order to access the whole world and take part in all the events and quests.
If you really like playing RPG games and wanted a few options that work without any internet, we've got your back. We have taken the liberty of trying out some of the top-rated offline RPG games for iPhone and Android that are available to download and play in 2020. Do note that most of the really good offline RPG games for mobile are paid, but we have mentioned a few of the free ones on the list in case you don't feel like paying for a game. With that out of the way, let's take a look at some of the best offline RPG games for iPhone and Android in 2020!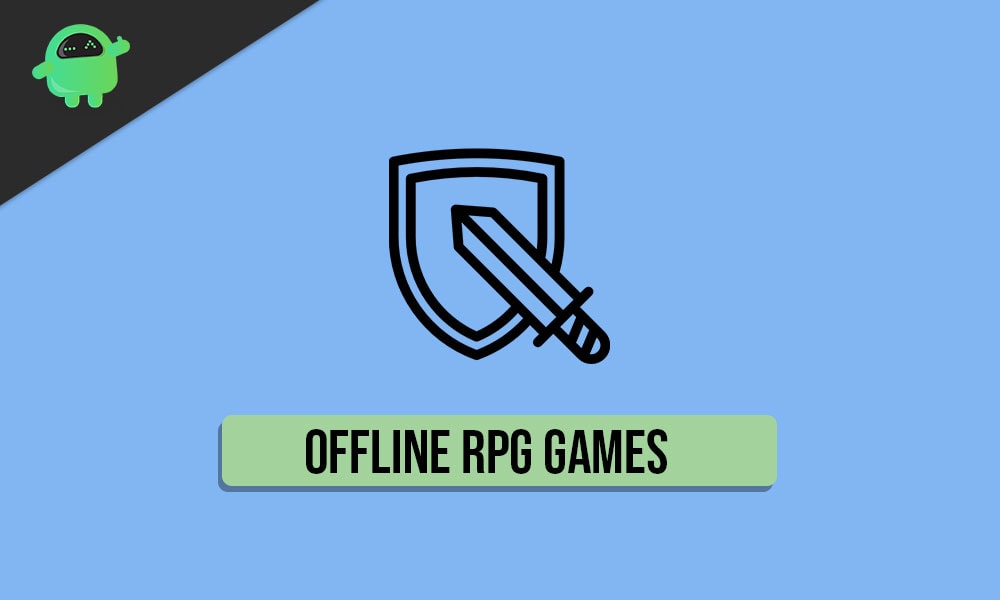 Best Offline RPG Games For iPhone and Android
1. Dungeon and Demons
Kicking the list off, we have one of the most popular offline RPG games available for both Android and iOS. Dungeon and Demons is a game that follows the storyline of the last surviving hunter whose job is to eliminate the remainder of demons and dragons that exist in the fictional world. You can roam around freely, discover hidden lairs filled with demons, and use your weapons to slash them. You can also upgrade your weapon and buy all sorts of armor to suit different kinds of fights. The game has commendable graphics and runs smoothly on most Android and iOS devices.
2. Epic Conquest
Up next on our list is an insanely gorgeous game that was developed by only 2 people over the span of 3 years. If that wasn't impressive enough, Epic Conquest is a game that does not follow the "pay to win" scheme that many RPG games have. Everything in the game is free and can be unlocked without spending a single dime. The game has a very beautiful storyline with intense hack and slash fighting mechanisms. You can play with up to 4 different characters and switch between them to strategically fight your opponents.
The graphics of the game are what makes it so gorgeous. Even when you're not roaming around the huge world, the cutscenes are very well fabricated and there is a really good use of CG all throughout the story. Your main objective is to level up your characters and upgrade your weapons until no opponent can withstand your attacks. Epic Conquest is a must-play and we highly recommend it for Android users. Unfortunately, the game is currently unavailable for iPhone users but we speculate it will be back soon on the App Store.
3. Arcane Quest Legends
Yet another great offline RPG game that is available for Android and iPhone users for free is Arcane Quest Legends. It follows a very similar approach to that of Dungeon and Demons that we've talked about on the list before. You can level up your character with all sorts of attack and defense mechanisms and fight off the enemies ruthlessly. This game is best suited for those who love an intense hack and slash gaming experience and who care a bit less about the storyline. Nonetheless, Arcane Quest Legends is a great offline RPG game that you can play in 2020.
4. Evoland
Next on our list is Evoland which is a game like no other. Instead of offering the same cliche storyline of a kidnapped princess or demon invaders, Evoland takes you on a trip down memory lane. It starts you off as a simple 2D character whose movements and actions are restricted, just like the original RPG games in the early 90s. The further you get, the better the graphics and gameplay become. Evoland offers a fully loaded nostalgic trip all the way from the 90s to how modern RPG games are built. We wouldn't spoil any more of this unique game and highly recommend you try it out for yourself. It is indeed paid for both Android and iOS devices but we feel it is worth every penny.
5. LIMBO
While LIMBO is not your traditional run of the mill RPG game, it does pack a few elements and we thought it deserves the mention on this list. Based in a forest or simply a "LIMBO", you play as a boy who is on a quest to find his lost sister. While the storyline is one without any twists or complications, the actual experience of walking through darkness is what makes this game so enjoyable. LIMBO is a 2D platform game but do not let that fool you – the graphics and sound direction of this game are far superior to many 3D open-world games.
LIMBO has been rated top score by most of the major game publishing companies and websites. We highly recommend you give this a shot. It doesn't come cheap at $4.99 but if you have that kind of money for an immersive and dark story, there is no better game than LIMBO to spend it on.
Conclusion
That's all folks! We hope you enjoyed our roundup of the best offline RPG games for iPhone and Android in 2020! Which one among the list is your favorite, and how many of these offline RPG games have you already known or have been using? Know other good RPG games for Android and iOS devices that work without any internet connectivity that you feel people might find interesting and fun? Do let us know in the comments section below, we'd be delighted to hear from you guys!