When we are setting up a gaming system, we tend to pay much of the attention to a high-quality display and seemingly fast performance. But one key element that adds to the whole gaming experience is the keyboard. A top of the line keyboard ensures better ergonomics, superior key travel, immersive RGB lighting, and much more.
So how do you choose which is the best keyboard for your gaming setup? We have compiled this article to help you with that decision by putting together a list of top gaming keyboards you can buy now in 2020. The list is in no specific best to worst sorted order. Every keyboard from this list deserves the title of the best Gaming keyboard. So, just go through the descriptions and see which one will be suitable for you.
Best Gaming Keyboards in 2020:
Corsair K95 RGB Platinum: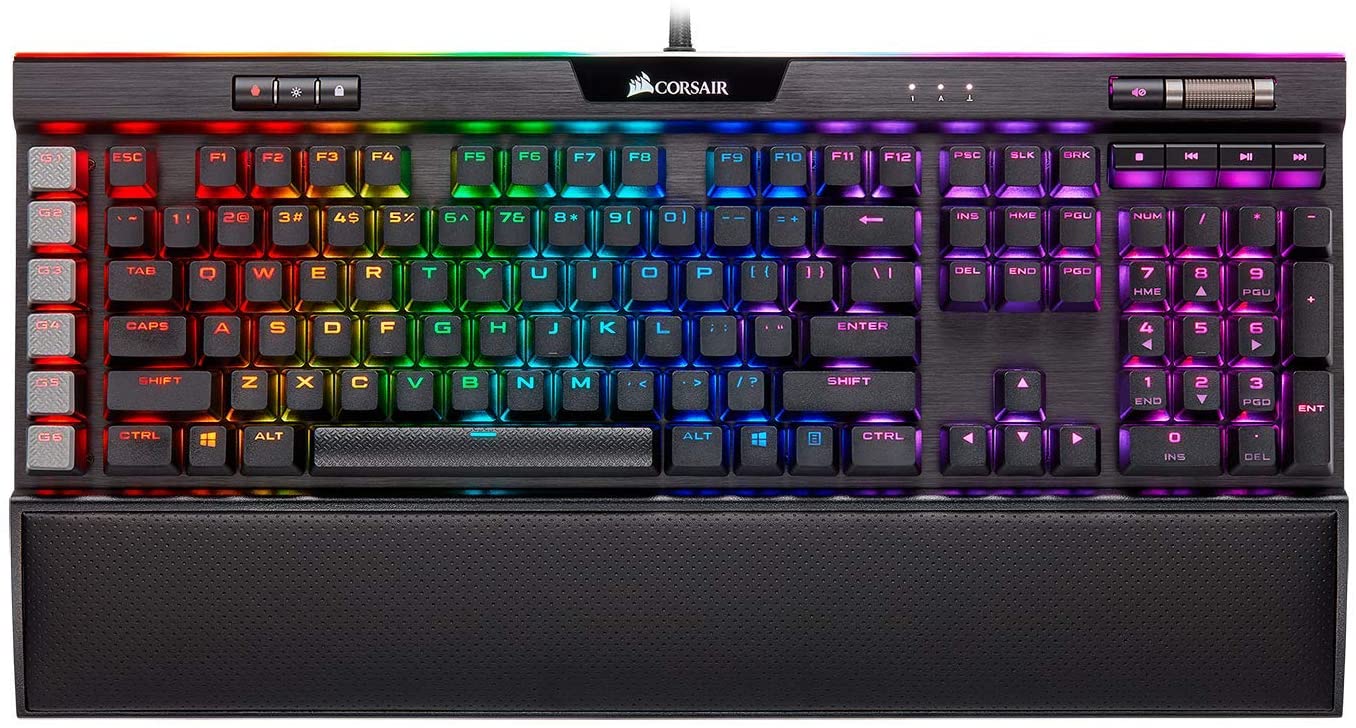 If features are what you are looking for in a keyboard, then you can't find a more feature-packed keyboard than this one. It has been around for a couple of years, and the price has also gone down quite a bit as compared to what we had as the launch price. Surely this is an enormous keyboard, but it is so because of the features that bring in. You get RGB lighting, volume wheel(metal), textured WASD keys, detachable wrist-rest with both a soft and rough side to choose from. You also get dedicated media control buttons right in the keyboard too. So besides getting the basics right, this keyboard brings in those extra features to the table too.
BUY HERE
HyperX Alloy Elite RGB: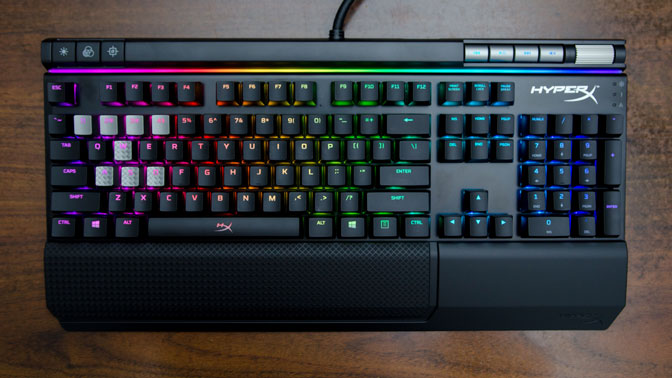 As an alternative to the previous one, you can try this offering from HyperX that comes with a price tag of around 130 US dollars. You get all the features you can imagine from RGB lighting, dedicated media control buttons, keycaps for ASWD, and first four numeric keys, detachable wrist-rest, and accurate keypress registration. In terms of choice, you can find anyone of Cherry MX Brown, Blue, and Red.
BUY HERE
Kinesis Freestyle Edge RGB: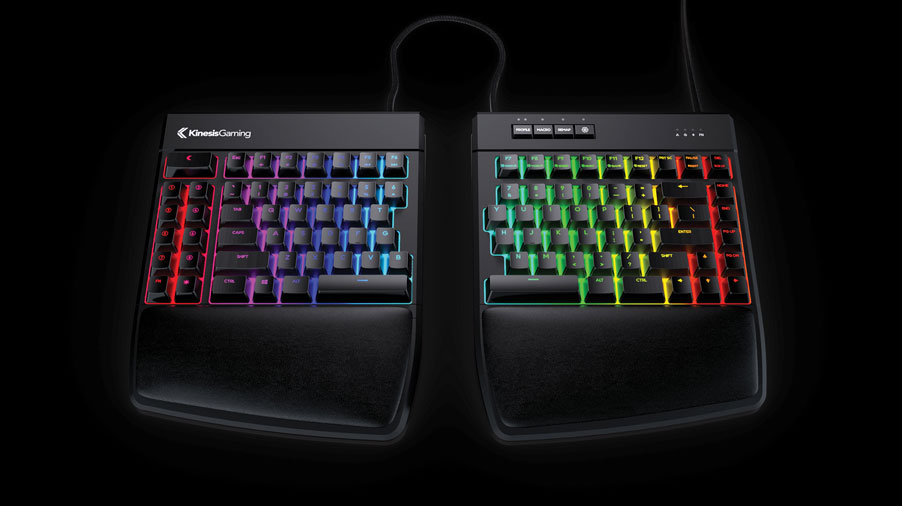 This gaming keyboard provides the most customizable user experience. It has a split design, which means you get two parts of the keyboard connected through a braided cable. You can adjust the length of the cable to adjust the range between the two halves. You also get an optional wrist-set which comes with a lift feature that lifts the keyboard keys at an angle which is easier to operate for your fingers. Also, you can adjust the space between the two halves and keep them a shoulder apart for comfort while sitting. This will mean reduced neck and back stress on your body. You also get ten extra fully customizable keys on the left side of the keyboard to add to the overall functionality.
BUY HERE
Roccat Vulcan 120: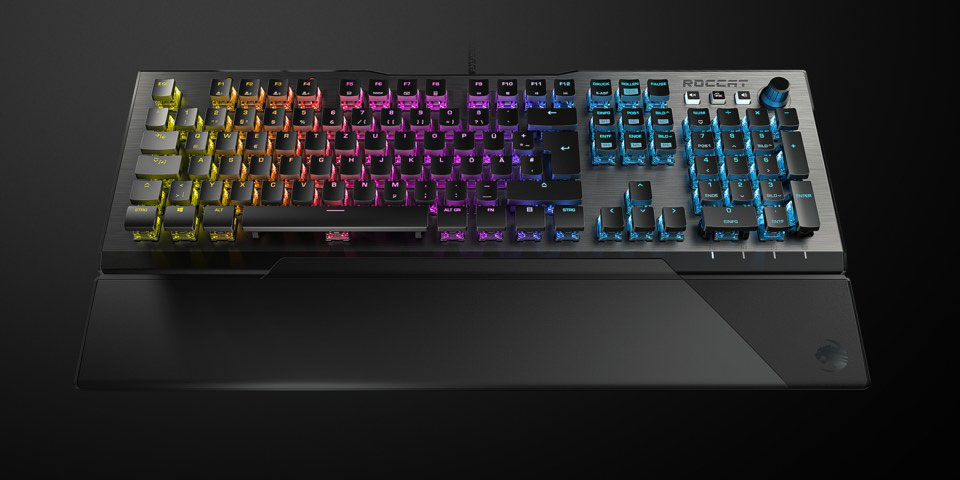 This is one of the most comfortable gaming keyboards out there. Most of the other keyboards mentioned in this list come with Cherry MX switches, but this particular keyboard packs in their very own Titan switches. They have superior key travel and feedback when you compare them to the Cherry MX switches. Besides that, you also get the usual LED backlight along with some programmable keys for extra functionality. Compared to some other keyboards on this list, this is also a bit budget-friendly.
BUY HERE
Razer Huntsman Elite: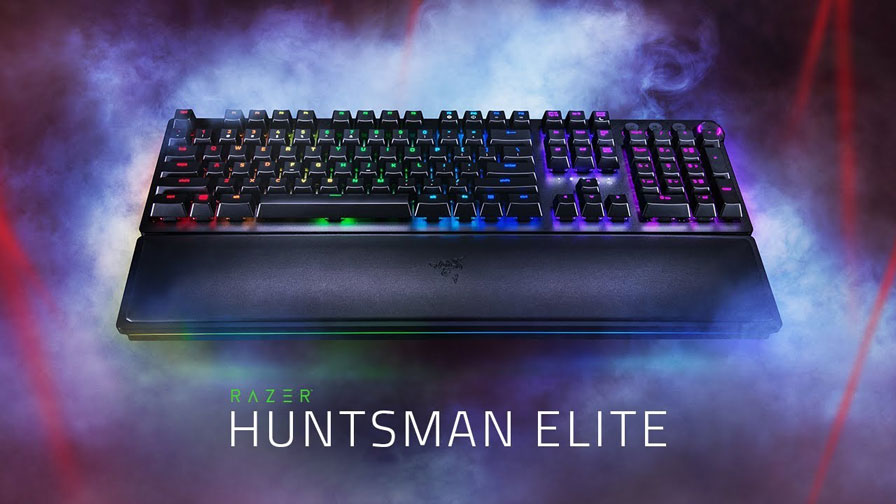 The standout feature that makes this gaming keyboard one of the best ones is the new optomechanical switches. As the name suggests, it is the combination of a mechanical and optical sensor that results in an overall next level actuation. This results in a high-speed typing experience, which might be the best thing for some gamers out there. If you are also looking for a keyboard with the best actuation, then look no further than the Razer Huntsman Elite. It is comfortable to type on, and RGB lighting just adds to the overall gaming keyboard aesthetics. It is a bit on the pricier side, though, but that is what you pay for that extra bit of actuation.
BUY HERE
SteelSeries Apex Pro: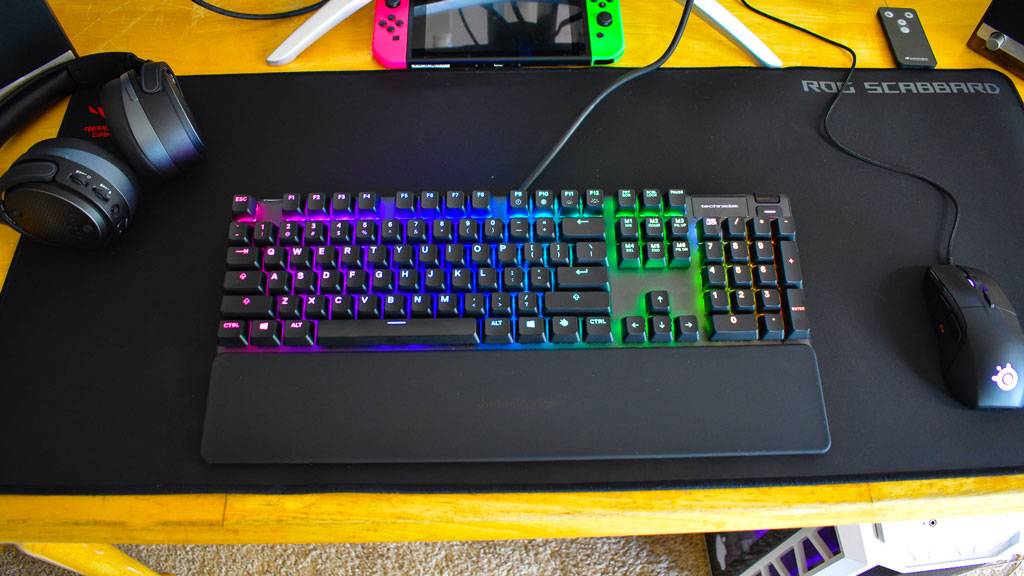 Under the price tag of 200 dollars, this is not a budget keyboard by any means, but it is undoubtedly one of the best out there. With the sturdy aluminum build, quiet magnetic keys, decent wrist rest area, full RGB lighting settings, and custom settings for actuation, this is undoubtedly a strong contender from SteelSeries for the title of the best gaming keyboard. Plus, SteelSeries has a name for itself when it comes to keyboard manufacturing, so you won't ever be able to go back to your usual keyboard after using this.
BUY HERE
Asus ROG Strix Scope:
ROG devices from Asus are no strangers to the gaming industry, and this keyboard maintains that reputation. There is no wrist-rest with this keyboard, but the full RGB lighting support for the keys somehow makes up for it. You can find it in any flavor of your choice considering how the switches come with Cherry MX RGB Blue, Brown, Red, Black, Silent Red, Speed Silver colors. In terms of build quality, we get an aluminum top that can handle any hard and rough uses during intense gaming sessions. To make it easier for the players to get to the left control key, it is also widened and somehow made a bit bigger than usual.
BUY HERE
So there you have it, a list of best gaming keyboards to complete your gaming PC setup. If you have any queries with this article, then comment down below and let us know. Also, be sure to check out our other articles on iPhone, Android, Windows, Games, and much more for more useful information.