Are you considering getting a wireless headset for gaming? Then this article is just for you. Gaming in recent years has spiked up pretty high, with various story mode games, competitive games, etc. Certain games have the capability to offer dynamic and surround HD sound, but you can only benefit if you have a supported premium headset for gaming. Some headsets are better for their comfort, while some offer much clearer sound compared to others. Whatever may your need be, this article will surely sort it out for once.
These are the Best PS5 Wireless Headsets in 2023
PS5 Pulse 3D Wireless Headset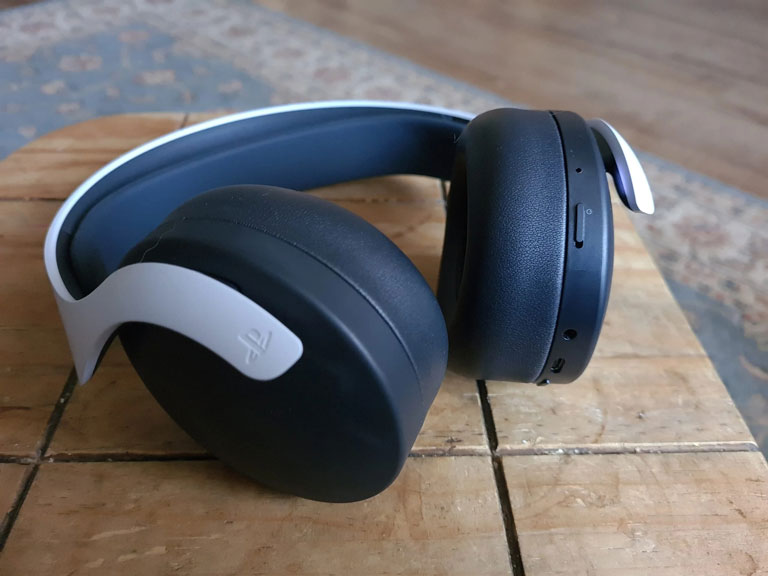 The best pair of headsets for the PS5 would definitely be the PS5 Pulse 3D Wireless Headset. The very basic headset was specifically designed to connect with the PS. Although you may not get a very good battery backup, it can work up to 12 hours of gameplay.
The most important feature of this headset is that it supports the Tempest 3D AudioTech, which is the latest audio enhancement in PS5. Apart from that, it features 40mm drivers and dual microphones for an enhanced gaming experience. For connectivity, it uses a 2.4 GHz Wireless or 3.5mm audio jack. This is a relatively cheap option when compared to high-end gaming headsets, which you'd get further in the article.
SteelSeries Arctis 7P+ Wireless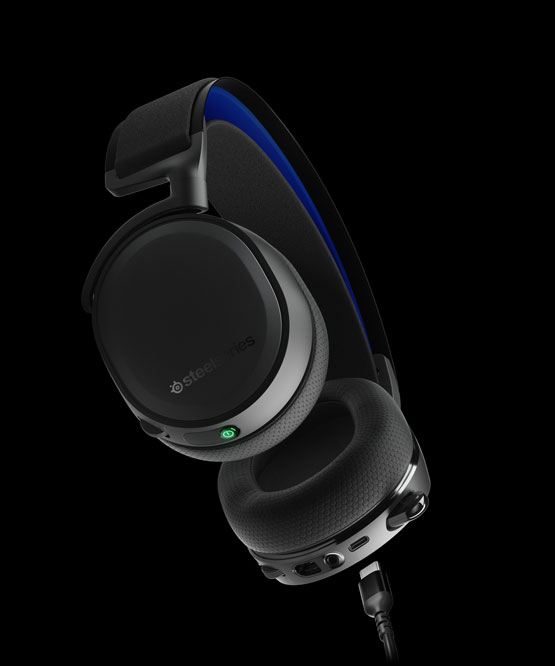 We are pretty sure you've heard of the steel series gaming headsets, the Arctis 7P+ is an exceptional headset, which has corrected many faults from its predecessor. Some noteworthy changes would be the massive 30 Hour battery backup, and full support for Tempest 3D AudioTech, which is the latest PS5 audio enhancement. You can easily connect through a 2.4 GHz wireless dongle, which supports PS5, PS4, Switch, Android, and PC seamlessly.
If you've been using Sony's Legacy model and you're frustrated with the battery backup, then the Arctis 7P+ is for you. The headset features 40mm drivers, a retractable bi-directional microphone, and of course, the Tempest 3D Audiotech. Although the price is relatively high, that's a compromise one can make, if battery backup is one of your priorities.
Also read: Fix: Logitech G331 and G431 Headset Mic Not Working
Turtle Beach Stealth 700 Gen 2 Wireless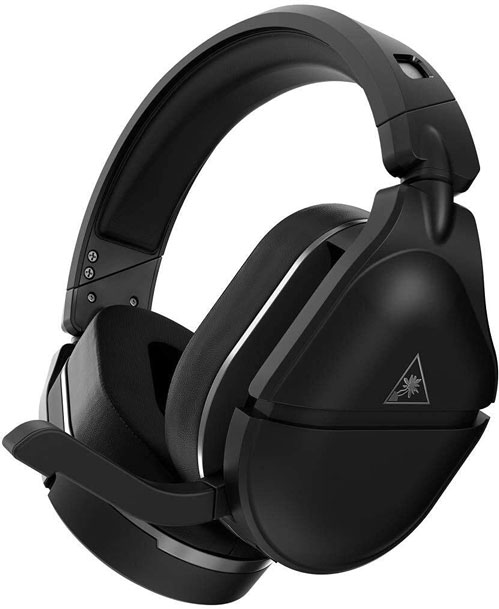 The Turtle Stealth 700 Gen 2 Wireless is the successor to the Turtle Stealth 700 headset. The headset is very much comfortable, thanks to the foam and the soft cushions. These can be easily used for long sessions of gaming, and also it has 50mm drivers now. The Stealth 700 gen 2 has comparatively better sound quality than the predecessors, the new 50mm nano clear drivers explain that. Apart from using it for gaming, these are the perfect pair for smartphones and PCs.
Talking about the battery backup it lasts around 20 hours on one full charge, and it charges via USB-C. To connect to your PS4 or PS5 it uses a small 2.4Ghz USB transmitter. The sturdy design feels very much confident and premium, just as a Gaming headset should be. The Stealth 700 Gen 2 wireless is said to have a much clearer and more precise sound than its predecessors.
HyperX Cloud Alpha Wireless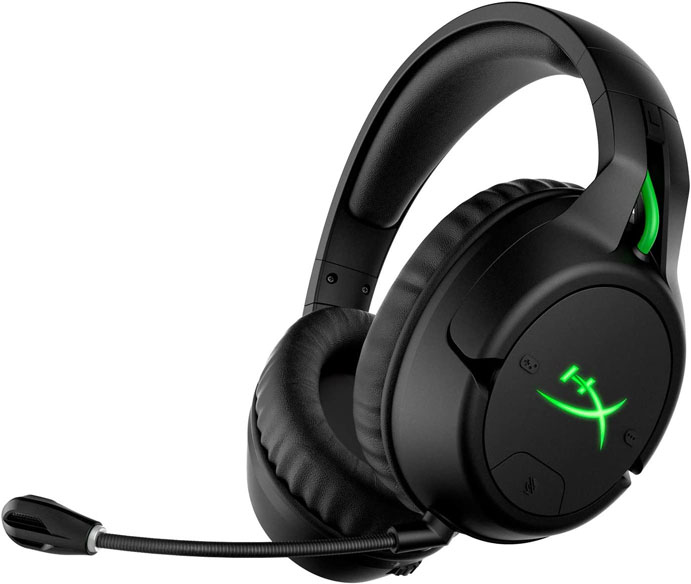 HyperX Cloud Alpha Wireless is an all-rounder headset with the biggest battery ever. This headset even supports the X Spatial Audio feature (Only with PCs). The headset also supports Sony's 3D audio and it comes with a 2.4 GHz dongle for connection. You can't connect it to your phone tho! As it doesn't have Bluetooth, and also no audio jack port. What makes it much more interesting is its massive 300-hour battery life.
When fully charged, you can easily use it for like 9 days-10 days. It offers HyperX signature comfort with breathable leatherette and HyperX memory foam. It also comes with a very durable aluminum frame which helps it to last years. With Dual Chanel drivers you get crystal clear sound to track your enemy's every movement.
Master & Dynamic MG20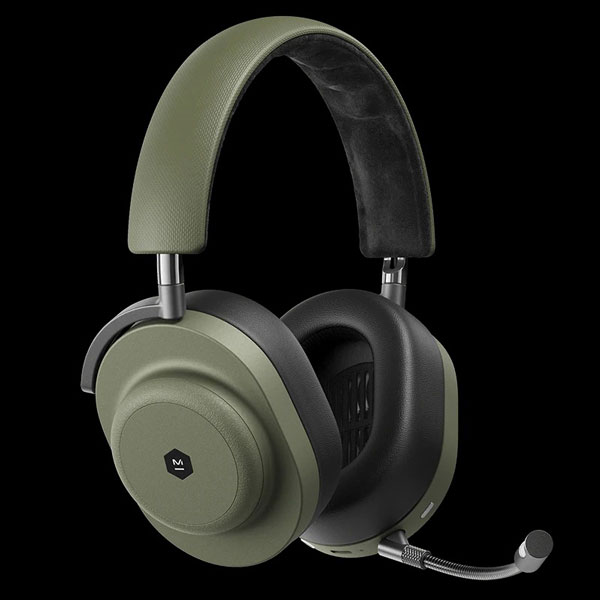 Premium headset brand Master & Dynamic entered the gaming market with their Master & Dynamic MG20 wireless headset. The headset features excellent sound with any paired device, let it be PS5, PC, or smartphone. The headset is a bit overpriced, but that can be compromised if you're looking for a truly premium gaming headset. It comes with a USB transmitter to connect it to your PS or PC, additionally, it offers 7.1 surround sound on PCs. The headset can easily run up to 22 hours on a single charge.
Apart from the sound and design, there are multiple microphones in the headset. The boom microphone can be detached and you can use your headset just for music or games, it does have internal microphones tho, which work just great. Other than being a gaming headset, this could be an all-rounder headset if you wish to use it that way. You can even tweak the sound from the companion app.