Are you looking for a free screen recorder for a Mac that can be used in your professional videos? No need to look further! This article will show you some free as well as paid screen recorders that are the best you'll find anywhere. These Mac screen recorders are so good you'll be shocked at what you can do with them. So, let's get started with the article and see what are the different options we have for you.
Best Screen Recording Software for MAC
So, here are some of the best screen recorders for your Mac. Therefore, let's check them out:
#1. ScreenPal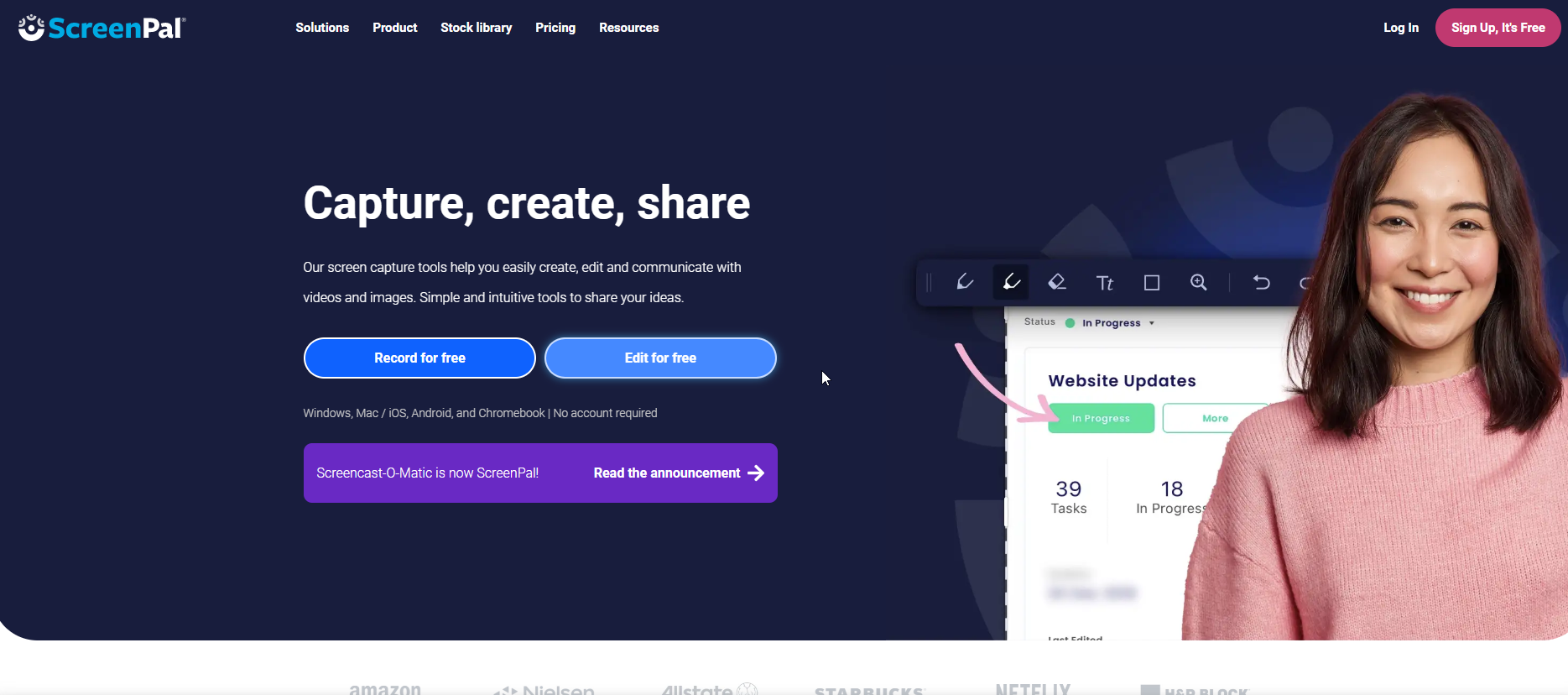 The ScreenPal (formerly Screencast-O-Matic) video editor and sharing service makes video sharing and collaborative video creation easy for everyone. It includes a screen recorder, screen capture software, video editing software, and video hosting.
For anyone who wants to make and share videos, ScreenPal is the ideal solution. However, their mission is to make video easy to use and accessible so that creators can capture ideas, share facts, engage viewers, and assess understanding.
#2. Camtasia
The majority of video solutions on the market are easy to use but deliver lackluster results. In some cases, professional-quality video can be delivered, but the learning curve is steep. With Camtasia, anyone can create professional-quality videos in minutes – no video experience is required.
With just a few clicks, you can capture everything that happens on your screen and edit and add visual effects using Camtasia's powerful drag-and-drop editing and visual effects features. You can create polished software demos, online lessons and tutorials, sales presentations, social media content, and walkthrough videos using Camtasia!
#3. Movavi Screen Recorder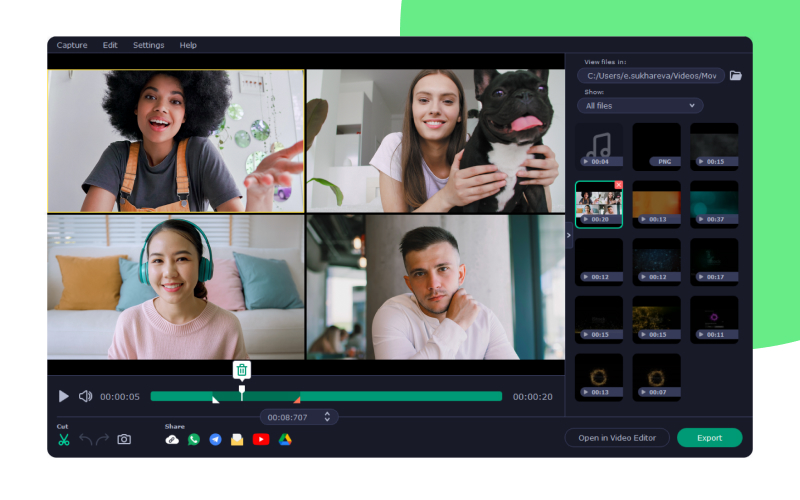 With the Movavi Mac screen recorder, one can quickly and efficiently record webinars, online calls, and instructions. The company aims to provide its users with all the features they may need with its software. But the good thing is that you don't have to be a professional editor or a techie to enjoy using this software.
If you need a tool to record what is happening on your PC screen, you should consider Movavi Screen Recorder. Moreover, this software includes several features, such as cursor highlights, drawing on the screen, screenshot editing, webcam overlays, etc., and it is very user-friendly. In this way, the tool stands out from the rest.
#4. OBS For Mac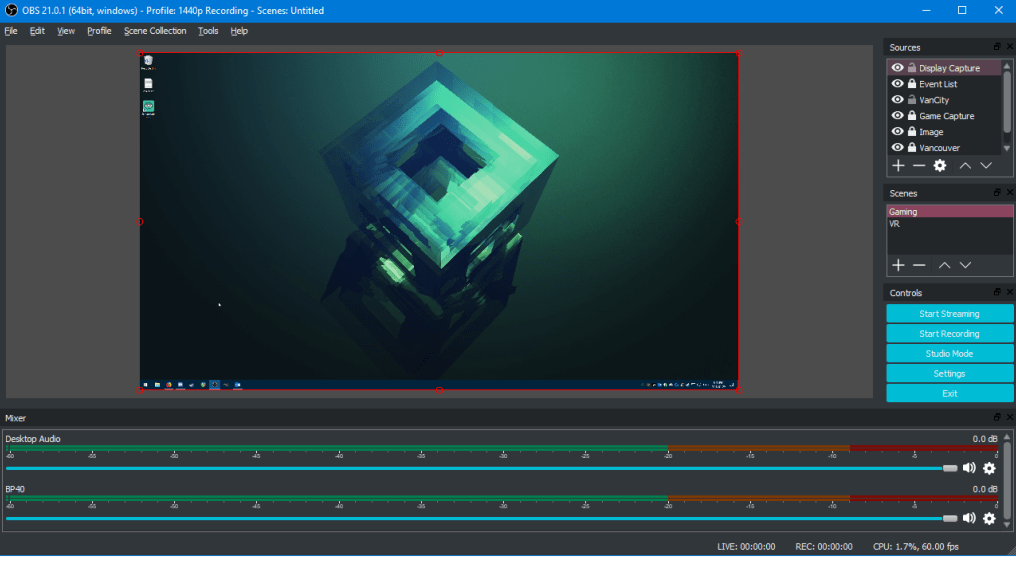 Because OBS (Open Broadcaster Software) is compatible with most sites, it is easy to use on multiple websites, including YouTube, making setting up the broadcast hassle-free.
In addition, you can adjust the sound of your computer or microphone without difficulty, making it easier to record without any noise. Also, there is nothing better than free and open-source tools like this one.
#5. Snagit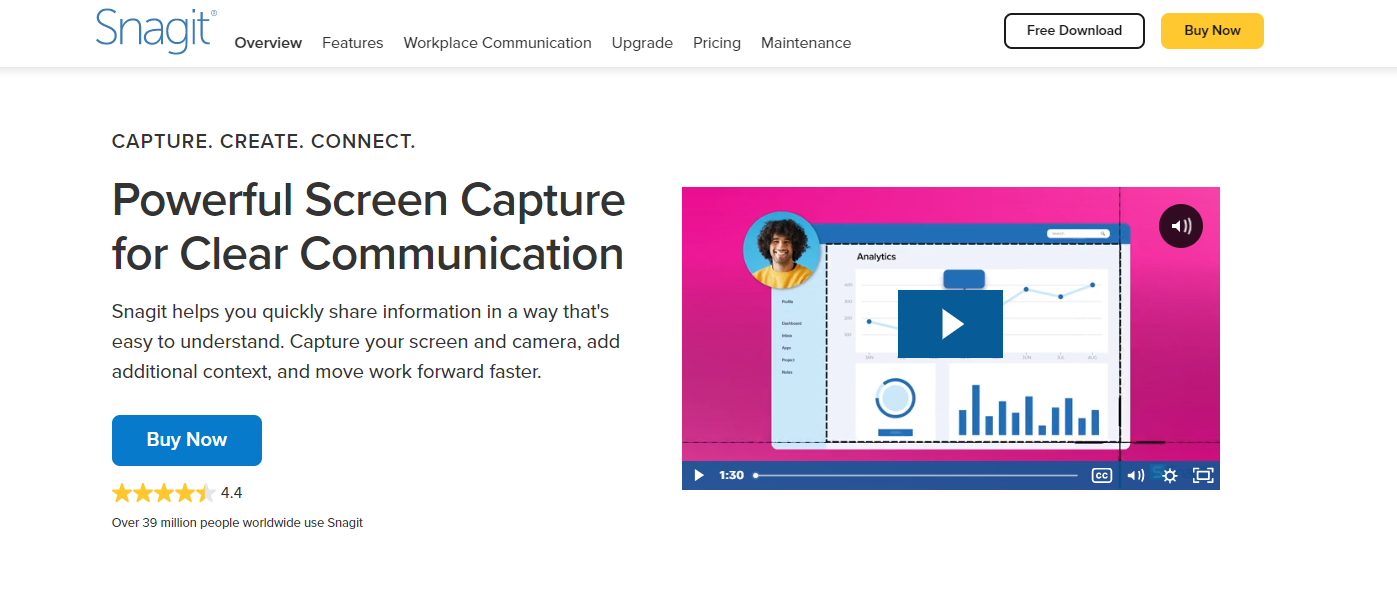 You can transform workplace communication, training documentation, and video tutorials using Snagit's advanced image editing tools and video recording capabilities. You can capture and edit any screen, add effects, and record screens for quick videos.
A number of useful features are included in Snagit, including webcam recording, scrolling screen capture, advanced annotation features, a customizable interface, text capture features, and more.
#6. ScreenFlow

With Telestream ScreenFlow(opens in a new tab), you can capture screen images and edit videos on macOS. You'll need macOS Catalina (10.15) or Big Sur (11) to use ScreenFlow, and it costs $149 for the full version. In order to upgrade from version 4 (opens in a new tab), the fee is $99, and to upgrade from version 9 (opens in a new tab), the fee is $49, depending on the version used.
ScreenFlow 10 is definitely worth the price – as long as you own a Mac – if you need to take professional-quality screencaps and edit videos with a single application.
#7. ApowerREC
It is a multipurpose screen recording application with a wide range of features that can be customized and is easy to use. You need the ApowerREC screen recorder if you want a data-driven screen recording.
It lets you record desktop and webcam activities with system sound and microphone sound. A number of recording modes are included, including task recording, auto split recording, zoom recording, locked window recording, automatic stop recording, and much more. You can use this tool to record the entire screen, the webcam, a fixed area, the area around the mouse, or just audio.
#8. Screencastify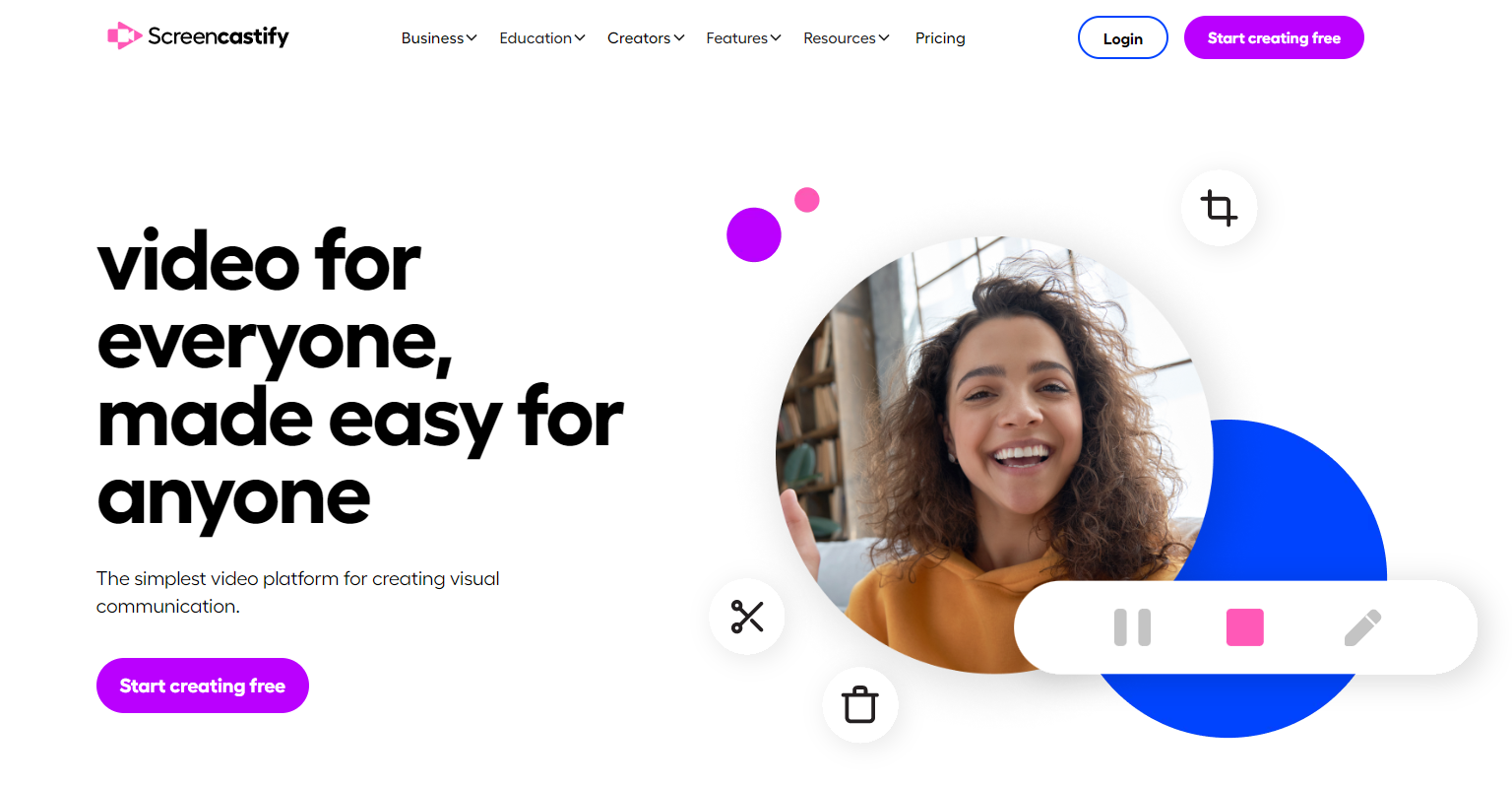 It allows users to record, edit, and share screen recordings through a Chrome extension. This Mac screen recorder can be used in various ways, including by schools, customer support, sales teams, and more. Screencastify lets users create demos, tutorials, lessons, and presentations using the Chrome browser.
In addition to YouTube, YouTube videos can also be shared via Google Drive and exported as MP3/MP4 files. In addition to recording desktop screens, Screencastify can also record video from webcams. Users can add text and other elements to videos created using Screencastify using annotation tools. Additionally, video narration may be added by using the device's microphone.
#9. TinyTake
You can use TinyTake for free to capture screens and record videos on Windows and Mac computers. Capturing and sharing images and videos from your computer screen takes only a few minutes with TinyTake.
If you're doing online customer service, customer documentation, educational videos, or just want to make screenshots easier, TinyTake is the ideal tool for you. With TinyTake, you can quickly and easily capture or record anything.
#10. ActivePresenter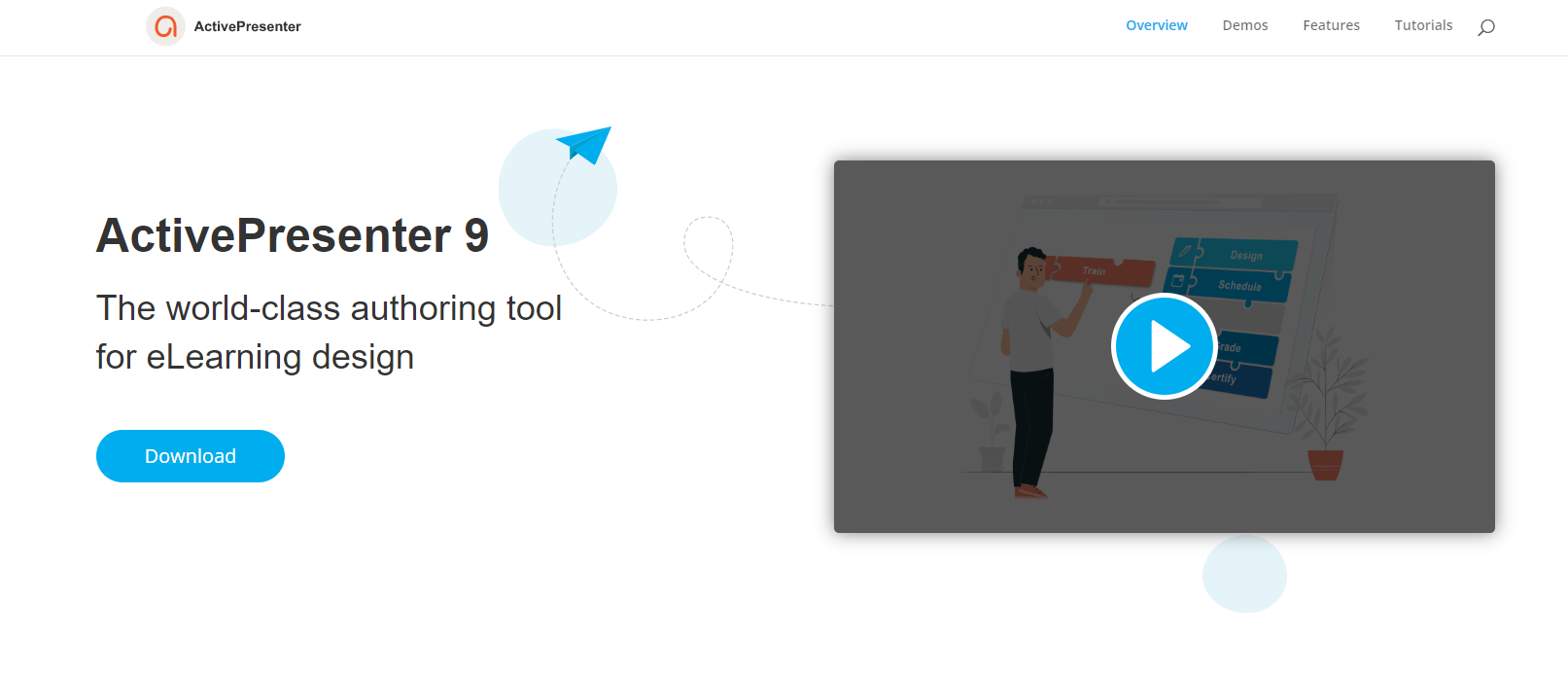 It offers on-premise video creation solutions for educational organizations and corporate training departments. It also allows users to create interactive eLearning content using HTML5 by recording and capturing desktop screens, editing screencast videos, and creating screencast video recordings.
For audio and video files, ActivePresenter provides several editing features/tools. With this solution, you can create content and share it with any mobile device. It is compatible with Mac and Windows devices. It also supports recording from the webcam and capturing keyboard and mouse clicks. Video editing can be done using ActivePresenter, including adding color, effects, numbering, bullet-point lists, shapes, animations, and transitions.
Conclusion
So, that's all we have for you on some of the best Mac screen recorders in 2023. I hope that this guide has helped you. In the meantime, if you want to know more about this topic, comment below and let us know.