If you work on a computer, then you must be dealing with PDFs almost every day. Typically, PDF has become the most common format, especially when it comes to business transactions. Right from the government orders to online document scanning, almost every official notification and dealings take the assistance of PDF to run the work smoothly.
When it comes to editing PDF files, everyone cannot deal with the editing process effortlessly due to less technical knowledge or various programming issues. But nothing to worry about when, you can get the list of best PDF editing and viewing software of 2020, especially for Windows 10 users. If you are also using Windows 10, then the following guide can surely become a constructive upshot for you.
List of the best software to view and edit PDF files in Windows 10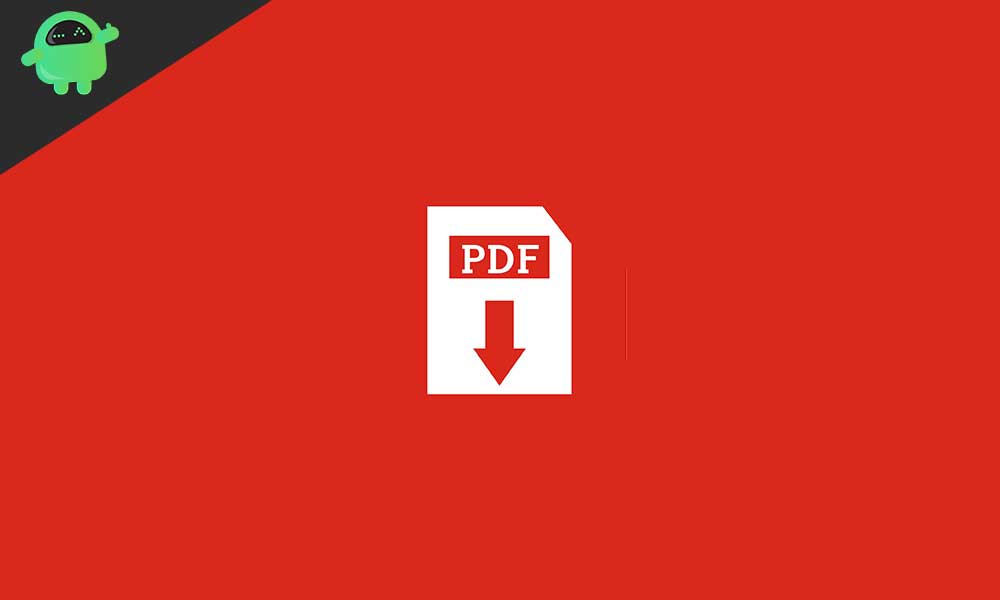 The following software list will endow you with the best benefits to deal with the PDF files regardless of the task for which you are looking out. Especially, if you are concerned with editing and viewing of PDF format files, then you must scroll down to get the best information on your table and above that, the updated list of 2020.
PDFelement
If you want a PDF, editing software for a business perspective, then PDFelement is the best to grab. The most exciting thing about this software is that you get a free trial in this PDF editor software and that too with access to essential PDF editing solutions. Above that, you can get its paid version also at a reasonable price. It has a plethora of editing features that enable annotating, editing as well as the conversion of PDF format files to other desirable formats. Its OCR technology endows the users with editing and extraction of PDF files with scanning procedures. All and all, you will find this software, interesting if you are looking for something that can make your PDF editing and viewing more comfortable than ever.
Download It Here
Nitro Pro
The next PDF editing software that comes in the list of best editing and viewing software of 2020 is Nitro Pro is such software with which a user becomes able to edit, create, review, and merge the files among various other people. With this software, you can also fill, sign as well as secure your PDF files. It also comes in personal and business versions to allow users to use it according to their requirements. The best thing about this software is that not only the Windows 10 users but other Windows users can also enjoy its advanced features.
Download It Here
Adobe Acrobat XI Pro
Then comes Abode Acrobat XI Pro, which always top in the list of PDF editing software because of its easy-to-use features. Though people always assume that this software charges more than it should be, yet it justifies its price the best. Typically, it is not only for big enterprises or businesses, but individuals and small companies can also enjoy using it. If you are looking to convert, edit, and annotate, among other functions, then its world-class features can serve your need perfectly.
Download It Here
Foxit Phantom PDF
When it comes to using Foxit Phantom PDF software, then Foxit Phantom is incomparable to any other software because of its extraordinary functions. The thing is that Foxit Phantom does not only offer editing services but also perform merging and splitting of PDFs. Not only this, but it also makes a lot of other functions effortless for PDF format users, including sharing of PDF files, creation of PDF format files, as well as the conversion of data to various other formats. All-in-all, if you want to experience the best PDF editing, then it's incredible functions like redaction, signing, and encryption addition to PDFs can assist you in enjoying the best editing services.
Download It Here
AbleWord
AbleWord is another PDF, editing software in the row that allows you to edit PDF files effortlessly. Also, it works as a Word processor with which you can select the word documents too. Along with this, AbleWord also supports the reformatting of images, addition, and editing of headers, footers, and plenty of other functions too. Moreover, checking spells and enjoying all other Microsoft Word features can also be an additional benefit to you.
Download It Here
Sejda PDF Editor
Next is the Sejda PDF editor software, which comes in the list of the top best software to view and edit PDF files in Windows 10. Apart from editing, you can also do other functions using this software such as adding a signature to PDF files, commenting and adding links to your PDF files, creating fillable PDF formats, etc. Last but not least is that you can edit an unlimited number of records, not only one/two or limited.
Download It Here
Nuance Power PDF
Nuance power PDF comes next in the 2020 list of the best software to view and edit PDF files in Windows 10. This software provides conversion, annotations, editing, and the addition of encryption on PDF format files. Coming to its advanced and unique features, you can count on voice note recognition technology, which makes the note-making easier and faster as it is quite evident that typing takes more time than speaking.
Download It Here
PDF Buddy
Then comes PDF Buddy software, which offers free service that, too, in 2020 to Windows users. The best thing is that you do not need to get into its downloading and installation procedure as you can run software online with which you need a browser to edit your PDF and view your PDF format files way more accessible than ever.
Download It Here
PDFescape
Right from writing PDF files to merging them, everything is possible with PDFescape software. Not only the PDF files, but it also allows editing of text and images, along with which it has a feature to annotate the data and protect the PDF files with password encryption. The software comes in three versions, that are (Free, Premium, and Ultimate), and you can choose one out of these according to your need.
Download It Here
SodaPDF
Soda PDF, the software with three versions Standard, Professional, and Pro+OCR, offers every user to choose the software version according to their need. When it comes to performing the basic editing as well as related tasks, then SODA serves with the best features. The advancement in its features, along with updated versions, is what makes it the best software. Over and all, SodaPDF can entertain you in the best ways if you want to edit and view PDF format files in your Windows 10 PC.
Download It Here
Though, it is quite effortless to say that there is plenty of such software that does not allow minor editing and viewing of PDF format files but serves with other purposes too. Especially if you are looking for something in the budget, then you can choose free software from the abovementioned list.
Otherwise, you can select the Premium or Pro software if you want to take advantage of the advanced features of PDF editing software. All you need to do is to get enough knowledge about the function that you want to get on a PDF, editing software. In this way, you can enjoy the best editing features to make the editing process effortless. If you have any queries or feedback, please write down the comment in the below comment box.