Looking for fantasy or simulation games to spend some quality time having fun? This is just the right place for you! Read on to discover some of the best Stardew Valley Alternatives in 2021 that you can play on PC, Console, and even mobile.
Stardew Valley is one of the most well-known games in the genre of farming simulation. It offers a very nostalgic experience just like most of the Nintendo games back in the day used to. For those new to this farming simulator game, you are the main character who inherits the land given to them by their grandfather in a small town. Your main goal is to keep the farm running, interact with the people in the town, and grow your career as a farmer.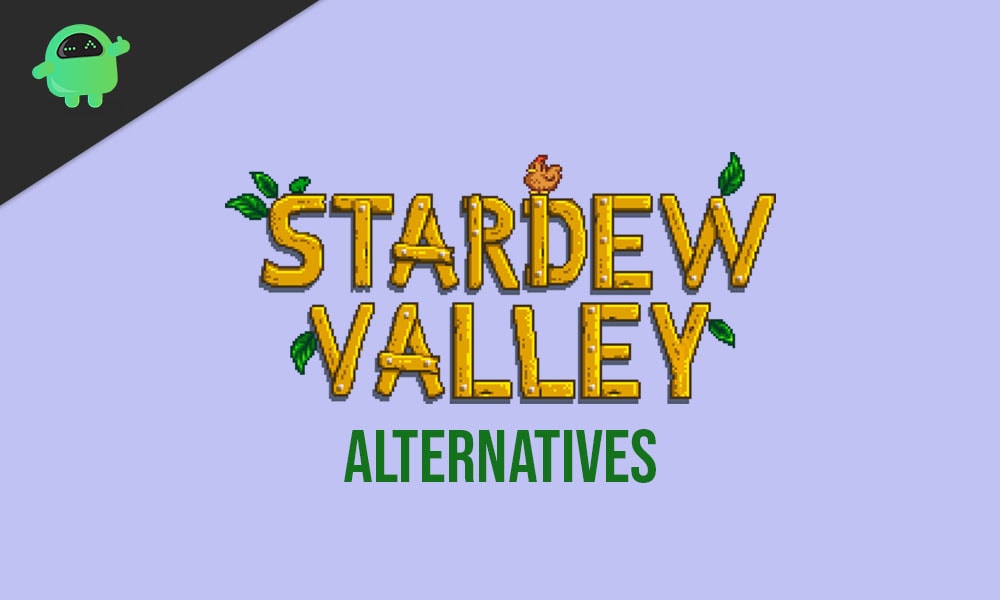 Chances are that you have already played this game and have been looking for more similar games as such. Lucky for you, we have compiled a list of some of the best Stardew Valley alternatives in 2021 that offer a similar gameplay style. Not all of the games that we will be talking about below are going to be specific to farming since we felt a little variety will keep the list fresh. Moreover, we have selected games that are available across a range of devices, not only PC or console. With that out of the way, sit back, relax, and enjoy the read!
Best Stardew Valley Alternatives in 2021
1. Story of Seasons (Harvest Moon)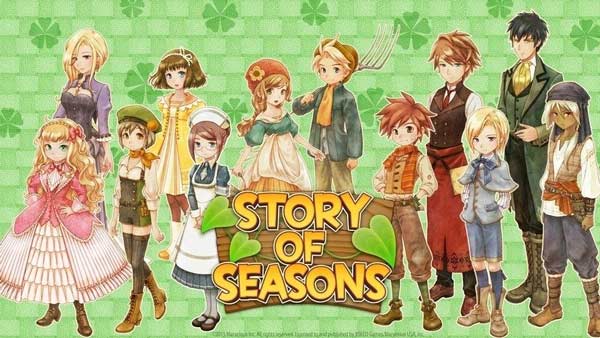 Developer: Marvelous Inc.
Publisher: XSEED Games
Platform: PC, Nintendo Switch, Xbox, Playstation
Genre: Farming, Simulation, RPG
There's no better game to kick this list off with other than Harvest Moon. I still remember playing the game on my Gameboy back in the day. Harvest Moon is the granddaddy of all farming simulation games, and Stardew Valley has been directly inspired by this popular series of games. There are various variants of Harvest Moons that are available for all kinds of devices, be in the Nintendo DS, PC, Android, or even the Gamecube.
The latest addition to the series is Story of Seasons, a farming simulator that is available for both the Nintendo Switch and Windows. It offers a 3D experience, something that is rare when it comes to the classics such as Stardew Valley. As stated previously, we recommend going over the extensive list of Harvest Moon games to find the one that fits you the best.
2. My Time at Portia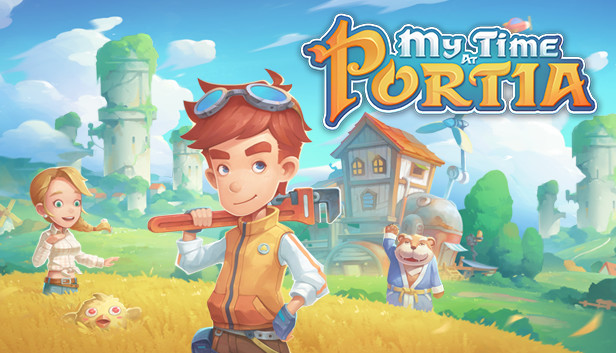 Developer: Pathea Games
Publisher: Team17
Platform: PC, Nintendo Switch, Xbox One, PS4
Genre: Simulation, RPG
While this one isn't exactly a farming simulator, it goes far and beyond the scope of just maintaining a farm. My Time at Portia follows the story of how you are required to build an entire civilization from the ground up. It offers similar game mechanics to Stardew Valley in the sense that you will be able to interact with the NPCs from the town, gather resources, and start building!
Since this is more of a construction simulator than a farming one, you will most likely spend more time learning and playing the game. You can explore the barren lands, talk with the townspeople, and expand your civilization. The game is available on a whole bunch of platforms and you will be able to enjoy the RPG action from any place at any time!
3. Farm for your Life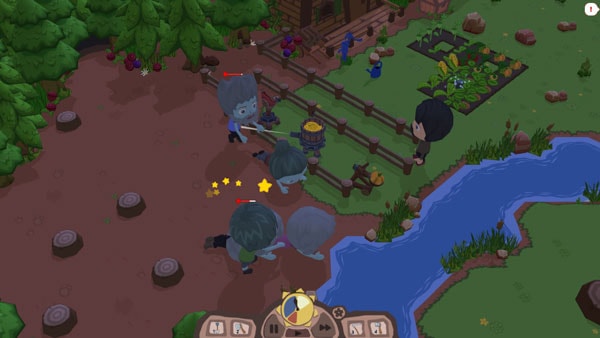 Developer: Hammer Labs
Publisher: Hammer Labs
Platform: PC, macOS, Linux
Genre: Farming, Simulation, RPG
Up next on our list of the best Stardew Valley alternatives for 2021, we have a game that follows a slightly different strategy to the world of farming simulators. Instead of the usual gameplay scenario where you're required to build your farm or city up from scratch, Farm for your Life adds the added touch of a post-apocalyptic world to the game.
Not only will you be required to grow and maintain your farm, but you will also need to shield your crops from the zombies that pose a great threat to your livelihood as a farmer. The game has simple yet intuitive graphics and is available for PC, macOS, and Linux.
4. Staxel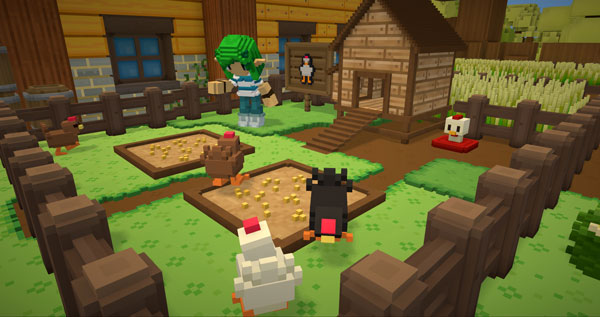 Developer: Plukit
Publisher: Humble Games
Platform: PC, Xbox One, PS4, SteamOS
Genre: Farming, Simulation, RPG
My first impression of Staxel was very dubious, however, the gameplay gets fun really quick. Unlike most other farming simulator games where you need to typically spend most of the time playing the game waiting for your crops to grow and processes to get completed, Staxel is a fast-paced game that is a welcome addition.
The next thing that most people will quickly grow fond of is Minecraft inspired graphics. You can build your farm, grow crops and cultivate on it, and expand it to even greater heights. Like most other simulation games, you will be required to interact with the townspeople to progress through your journey as a farmer.
5. Don't Starve Together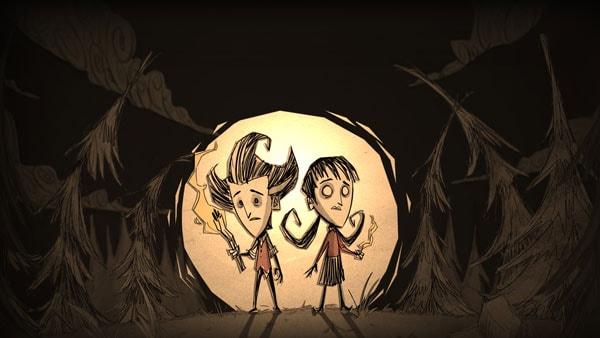 Developer: Klei Entertainment
Publisher: Klei Entertainment
Platform: PC, Xbox One, PS4, macOS, Linux
Genre: Farming, Simulation, RPG
Don't Starve Together is a sequel to the highly popular survival cum simulation game – Don't Starve. It happens to be one of the very few farming simulators that offer a good multiplayer experience. Easily the most intriguing aspect about this game is the unique graphics. The atmosphere is very dark and gloomy, which fits perfectly with the kind of game it is.
Not only is Don't Starve Together available for a wide range of platforms including PC, Xbox, PS4, macOS, and even Linux, but it runs extremely well on all of them thanks to the highly optimized game mechanics and controls. Since it is a multiplayer adventure, you will be able to enjoy it far greater than most of the other simulator games that are usually single player.
Conclusion
That's all folks! We hope you enjoyed our roundup of the best Stardew Valley Alternatives to play in 2021! Which one among the list is your favorite, and how many of these Stardew Valley Alternatives have you already known or have been playing? Know other good farming simulator games that you feel people might find interesting and fun to play? Do let us know in the comments section below, we'd be delighted to hear from you guys!