Steam Deck is one of the most loveable handheld gaming consoles out there. Also, the regular new releases make it stand out from the competition. There are thousands of games available for Steam Deck users. But, here in this guide, we will tell you the top 10 best Steam Deck games you can play in 2023. So, let's get started with the guide.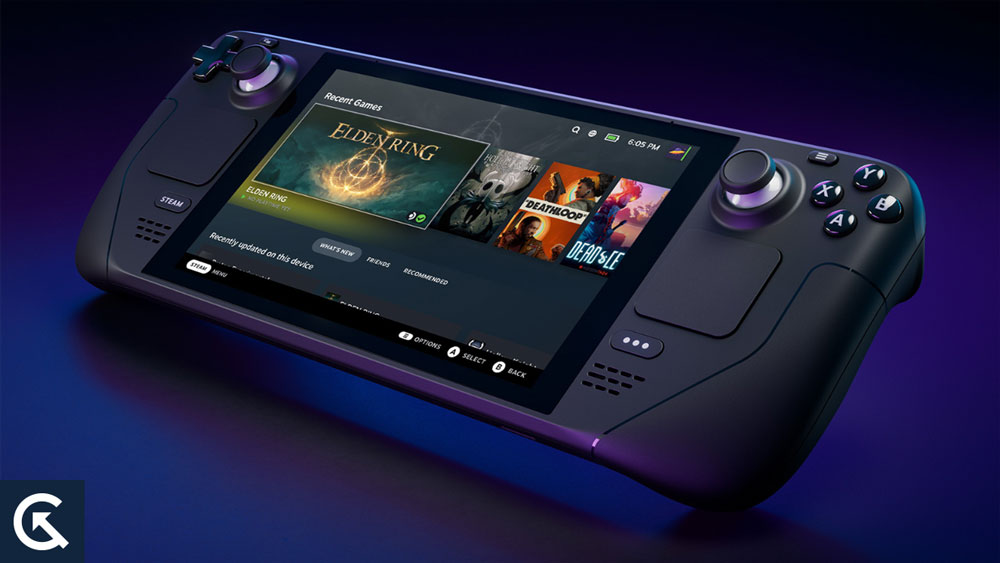 Best Steam Deck Games in 2023
So, here are some of the best and most played Steam Deck Games that you can enjoy in 2023:
#1. Stardew Valley
The Stardew Valley game is a farm simulation game published by Chucklefish and developed by ConcernedApe. This retro-style game was released back in 2016 and quickly became a fan favorite for its relaxing gameplay, amazing graphics, and immersive world-building.
You inherit a derelict farm from your grandparents and are able to build any kind of farmhouse you desire. Besides romance, players can complete missions, build relationships, and increase their level of skill. In addition to multiplayer co-op, the latest update for Stardew Valley adds co-op multiplayer to the game, which is great for spending time together.
For Stardew Valley, the Steam Deck is the perfect device for its compatibility with the title. Because of its retro graphics and relaxing gameplay, players can enjoy it on the go, and since it is open-ended, they can continue playing at any time without feeling lost or overwhelmed. Also, due to its pixel-art graphics, the game isn't at all demanding. Thus, gamers do not have to worry about battery life as they play the game.
#2. South Park: Stick of Truth
This crass adult-humor cartoon features residents of South Park, a small town where crass humor is common. Several years in the making and a developer switch later, the long-awaited TV show's video game adaption has finally arrived, showcasing all the series' adult humor. In South Park: The Stick of Truth, a new kid plays along with the kids of South Park through an RPG campaign.
There is a turn-based combat system and a class system in the game, as well as an extremely crass sense of humor. There is only one exception to this rule. If you live in Australia, the game has been tastefully censored. Despite its graphics, the Steam Deck can run the game smoothly.
It is estimated that you will be able to play for around 2-3 hours. By limiting the frame rate to 40FPS, you can increase the battery life. Furthermore, Steam Deck controls work well with the game, and users can quickly summon and use a Steam Deck keyboard in-game.
#. Dark Souls Remastered
A remastered version of the critically acclaimed 2008 title Dark Souls, the first game in the Soulsborne trilogy, would give rise to the Soulsborne sub-genre. Aside from the essentials found in the original release, the remastered includes improvements such as framerate improvements, multiplayer, DLCs, and a playable blight-town (infamous for its poor performance on PC).
In spite of the game's difficulty, it features one of the best world-building designs and levels in the industry. The interconnected world design of this game has even been compared to that of Metroidvania.
With Steam Deck, Dark Souls Remastered runs at full 60 frames per second. With the exception of a few cases where the game drops to 50 frames, the frame rate always remains at 60. Battery life is achieved by adjusting the TDP down to 708 watts, resulting in a playtime of 303.5 hours.
Steam Deck buttons are mapped by default to Xbox controllers, so everything is controlled by them. In terms of how much fun it manages to provide, Dark Souls Remastered is worth checking out on Steam Deck.
#4. DREDGE
It's time to play some cozy indie games! Despite being out since the end of March, the Dredge still haunts us with its tales and journeys to the deep even now. In this game, you are a fisherman who finds themselves without money to fix a broken boat between searching the depths for treasure and fishing.
The journey gradually progresses from fishing ocean life to dredging up old trinkets needed by a curious researcher in the deep dark abyss at night. In what sense? You will have to find out for yourself.
#5. Baldur's Gate 3
Since its release, this latest game from Larian Studios has become one of the most popular titles on Steam and rightfully remains a top choice for Steam Deck play. With a bit of tweaking, the massive RPG runs beautifully on the Valve handheld. You embark on an epic DnD journey. Baldur's Gate 3 is among the best games on Steam Deck once you get going, bringing the vast world of Faerun alive in your hands.
#6. Dave The Driver
There is a lot of hard work involved in making great sushi. It's a game about running a restaurant called Dave The Driver. Moreover, Dave the Driver takes players to a vast, ever-changing underwater paradise inhabited by a host of majestic and massive creatures. There is no doubt that Dave the Driver wears many hats, and almost all of them match perfectly.
There is a pleasing balance between open-ended exploration and satisfying management gameplay in Minirocket's project. In spite of the fact that they don't really share much, these mechanics complement each other as one feeds into the other. There's more to Dave The Driver than meets the eye, thanks to its stunning visuals, charming sense of humor, and a story that is deeper than it seems.
#7. Hogwarts Legacy
It is safe to say that Hogwarts Legacy has been the most popular game of 2023 so far. With the Harry Potter title, players can follow a unique story set within the Wizarding World roughly a century before the events of the books and movies. In its lavish, detailed, and immersive world, Avalanche's game shines whenever it simply encourages players to immerse themselves in it.
Hogwarts Legacy can only be played on the go with a Steam Deck (or, technically, a laptop), even though a Nintendo Switch port has been announced. There was a time when these types of projects were meant to be played on home consoles or computers, but Valve's portable system has broken down the barriers between them.
#8. Hi-Fi Rush
It was an unexpected turn of events that led to the Hi-Fi Rush. Gamepass subscribers can download Tango Gamework's game from Xbox Game Pass on the same day it is announced and released. Moreover, the hack and slash game has already been verified by Steam Deck, so handheld owners can start playing immediately.
There is no doubt that Hi-Fi Rush is an aesthetically pleasing game with a top-notch soundtrack. Ultimately, it doesn't matter how well-produced the game is if the gameplay isn't up to par, which Tango clearly understands. It goes beyond providing a power boost in combat when a player synchronizes his or her movement with the beat in HiFi Rush. It is even beneficial for explorative actions to take advantage of this synergy.
#9. Persona 5 Royal
In the past, PlayStation consoles were necessary to play a mainline Persona entry, but not anymore. With Persona 5 Royal being available on the PC, Xbox One, and Switch, the latest turn-based entry in Atlus' franchise is also available on the Steam Deck. In addition to offering more than 100 hours of content, this beloved JRPG can keep a player entertained for several weeks.
There are a group of teenagers called Phantom Thieves who want to inspire social change by invading a corrupt individual's palace, an image of negativity. P5R consists of two sections: a social sim and a dungeon crawl. Despite a stylish presentation and a monster-collecting system, the latter features relatively traditional turn-based combat. There are also places where players can hang out with friends, eat, and face adult villains.
#10. Resident Evil Remake
Even though Resident Evil 4 Remake was released 18 years ago, it is already a top contender. With the recent remake, which shines on Deck, the RE Engine performs exceptionally well on lesser hardware. Compared to other high-budget titles, you will get comfortable 40-50 frames per second at 720p. Although it's not as horrifying as the previous Resident Evil game, it still makes a great game to play on the go or at night to keep you company.
So, that's all about the Best Steam Deck Games in 2023. We hope that this guide has helped you. In case you need more help, comment below and let us know.