No wonder why PS2 was one of the best-selling products of the entire series. Firstly, the all-time favorite library that expanded to different genres making it extremely versatile. The good thing is, now you can easily Play PS2 Games On Steam Deck with a great experience. Especially, when it provides you with faster gaming, better visuals, and an uninterrupted experience. However, getting started with playing PS2 games on Steam Deck requires some knowledge. So, here's a detailed guide that will help you follow a structured path to get started with your first-ever PS2 game on Steam Deck.
PS2 introduced the cheapest DVD player in the market at the time when gaming consoles were not so popular. But focusing more on its library, it was so diverse and huge, that people still crave to play PS2 games even today. And Steam being a powerful go-to platform for all gamers has featured some of the famous PS2 game titles such as Yakuza, Kingdom Hearts, and a lot more. And now you can play all these favourite game titles on your Steam Deck.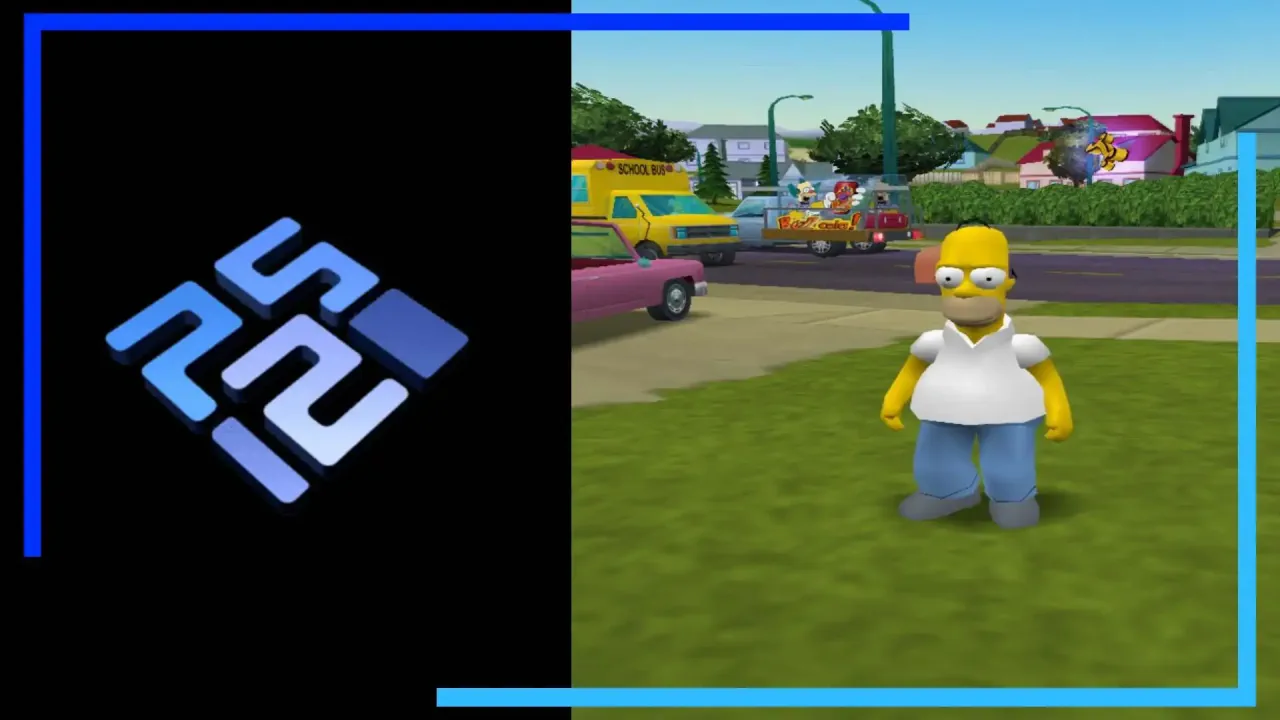 How To Play PS2 Games On Steam Deck
Today with so many emulators available on the internet, gaming has become more easily accessible, fun, and convenient. With a powerful tool like Steam Deck that can do a wide range of stuff, playing your favorite PS2 titles is no more a dream. All you need is an emulator that allows you to run PS2 games on your system easily. And fortunately, today we are going to talk about one such emulator known as PCSX 2.
PCSX 2 is one of the best emulators available on the internet that is worth a try. The emulator changes your system configuration allowing you to play PS2 games on Steam Deck. The best part is that it doesn't ruin your experience with any kind of unfortunate experiences such as lagging or something. However, configuring the emulator to run PS2 games contains a few steps that you need to know properly. So, let's check out what these steps are and how to perform them.
Step 1: Install EmuDeck
EmuDeck is a very reliable tool that makes the installation of Steam Deck extremely easy. It installs 160+ emulators on your system and further configures them to run on Steam Deck without any issue. It works upon setting up the entire file and folder structure and provides you with a ready-to-use platform with all essential emulators and their required utilities. Once you are ready for the installation, you need to begin installing EmuDeck on your computer through the Steam Deck browser.
Firstly, format an SD card for storing ROMs.
Now, open the Steam browser and download the EmuDeck emulator.
Install the application and follow the rest of the steps as you are asked.
You can either install all the available emulators or particularly install PCSX 2 based on your wish.
Once you are done installing, let's get ahead and check how you can place the PS2 titles within this file structure.
Step 2: Inserting PS2 games
Open the Dolphin Explorer on the System.
Locate a folder named PS2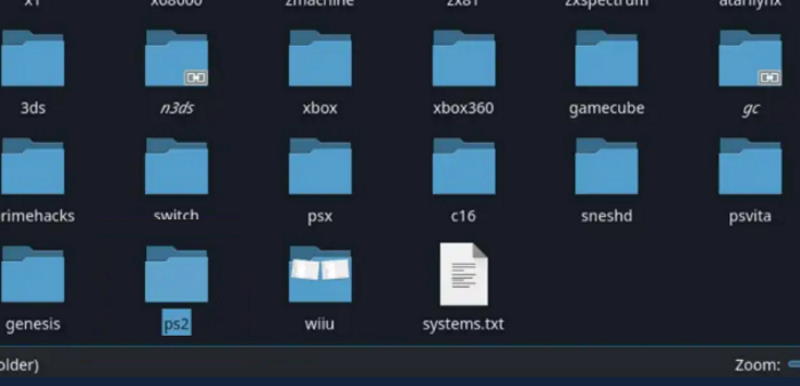 Finally, you are at the destination and are free to place all the ROMs. Mostly, they are available as ISO files so do not make mistakes.
Step 3: Installing PS2 BIOS Files
Next comes installing the PS2 BIOS files in PCSX2. Well, this step is quite trickier as you won't simply get these BIOS files on the internet as it is illegal to share them like this. So, you need to do some digging here and find a trustworthy source to outsource these files. Also, remember that without these files the PS2 games cannot boot, so they are must-have items to play PS2 games on Steam Deck.
Considering you have them installed on your system by now, let us move to the next configuration steps.
Open the Start menu & navigate to All Applications > PCSX2 option.
Click on the expand icon to make the window full-screen. Next, click on Settings.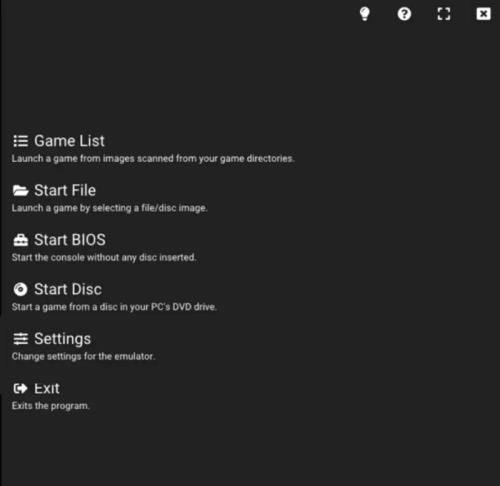 Locate and click on the BIOS Settings icon under the toolbar.
Now, click on the Change Search Directory settings and select the path where your BIOS files are present.

On selecting the folder, PCSX2 will automatically add all the files within the main emulator.
Step 4: Creating PS2 Memory Card in PCSX2
Creating a PS2 memory isn't mandatory as PCSX2 already comes with a save state function. But unfortunately, that is simply a useless feature as it doesn't work sometimes when we update our PCSX2 via the online method. Hence, creating a PS2 memory in the PCSX2 simply ensures a bypass to avoid any future problems caused due to such incompatibleness.
The steps to create a PS2 memory card in PCSX2 are as follows:
Click on Settings and hit the SD Icon right under the toolbar.
Now, click on the first option saying 'Create Memory Card'.

In the Memory Card window, give it a name and assign the amount of space you require from the options.
Finally, click on the Create button.
Well, you are done setting up your first PS2 memory card on PCSX2. By the way, does this remind you of the actual PS2? Just like then, if you ever run out of memory, you can create a new one and switch to it easily. But wait here, we are just moments away from playing our favorite PS2 games on Steam Deck. So, let's follow the last few steps before completion.
Step 5: Formatting Memory Card in PCSX2
The Desktop mode of PCSX2 basically treats Steam Deck as a PC. And since you are also in desktop mode, you might not have appropriate control over it. Therefore, once you are done creating a PS2 memory card, simply exit PCSX2 and boot into the main gaming mode. Next, you need to follow some steps as mentioned below:
As you boot back to the main gaming mode, you will find yourself on the home screen once again. From here, click on Library.
Now, go to non-Steam games and select PCSX2. Simply scroll to Start BIOS and then click on the A button to open the option.
Again press the A option on Steam Deck's browser. It will open a new memory card screen on your display. Click on the memory card.
Finally, keep following the on-screen instructions until you format the memory card.
Step 6: Configuring PCSX2 on Steam Deck
Now that you are done with most of the initial steps, let us look at the configuration part.
So, firstly check if you are still on the memory card screen or not. If yes, simply exit PCSX2 and launch the PCSX2 backup.
Next, go to Settings and click on the Graphics Settings icon. Make sure the Renderer is set to Vulkan.
Set the Aspect Ratio as per your preference. Now, scroll down and set the Internal Resolution to 2X Native 720P.
And that's all about checking and configuring PCSX2 on Steam Deck. With that said, you are now able to play PS2 games on Steam Deck without any issues.
Conclusion
So, that's all you needed to know To Play PS2 Games On Steam Deck. Unfortunately, if it's your first time configuring something like this, it might seem to be a little too much stuff to do. But once you get started, it should take minimum time to get a grasp of these steps.
Also, for some additional knowledge, PCSX2 is one of the most refined emulators for PS2. Therefore, once you are done with the configuration, most of the games should run without any interruption over the same settings.