The year is 2021 and everyone's definition of entertainment has changed drastically, thanks to the pandemic. Almost everybody found themselves spending most of 2020 at home, and with nothing better to do than to play games, watch TV, or work from home. One activity that saw a sudden surge in 2020 was streaming. The ability for people to share what they love with hundreds and thousands of others with similar interests was an idea that took off.
In case you have found yourself interested in streaming, then you've made the right decision! Streaming whatever you do is a great way to kill boredom and to find interaction while sitting at home. Popular streaming platforms such as Twitch and YouTube Gaming were some of the most visited websites in the past year, and many new people have started their journey as a streamer.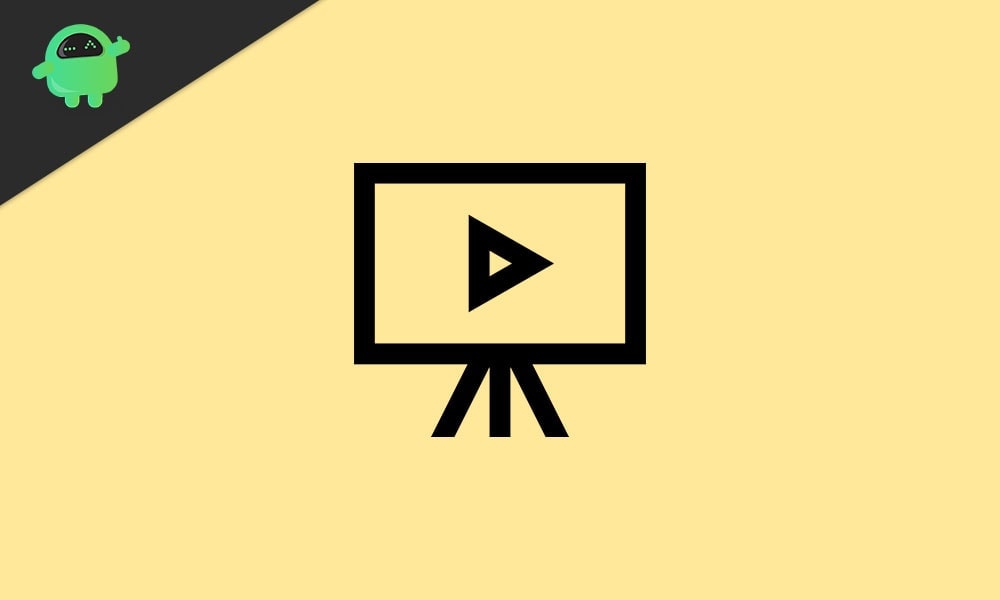 Requirements for Streaming
The good thing about starting something like streaming is that you usually need the bare minimum. Obviously, if you want to stream games that you play, we assume you have a decent rig that can support your game as well as the streaming aspect.
The more you stream and the more your audience grows, you find yourself investing in more things that compliment your streams such as a DSLR for your face cam, good lighting, a soundboard, and more. While all of this is completely optional, one thing that is crucial at any stage of streaming is good software that can share your screen with millions of other people online.
Fortunately, there are a ton of good streaming software that allows you to stream your games to platforms such as Twitch and YouTube. In this guide, we will be going over some of the best streaming software for Windows 10 that you can use in 2021 to start streaming right away!
Best Streaming Software for Windows 10
1. Nvidia ShadowPlay
Kicking the list off, we have Nvidia ShadowPlay, a name that most of you gamers might already be familiar with. If you have a GeForce card in your gaming rig, then you already have access to Nvidia ShadowPlay, which is a game recording software that comes pre-bundled with all Nvidia GeForce cards.
While most people know ShadowPlay as a tool to quickly record their gameplay, its capabilities exceed a little beyond just that. Nvidia ShadowPlay allows you to stream your game on various platforms directly. The biggest advantage with using something like Nvidia ShadowPlay is the fact that it does most of its encoding on the GPU itself, rather than utilizing your CPU's power, thereby decreasing performance in your games.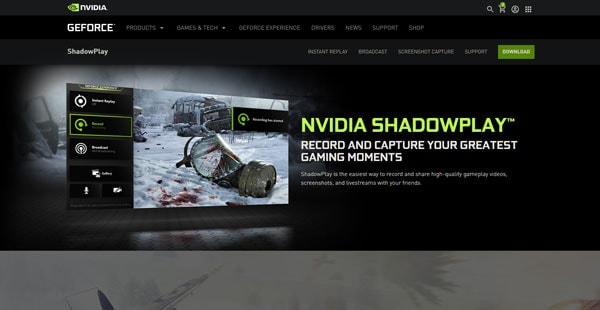 However, unlike most other dedicated streaming platforms, ShadowPlay lacks a few of the most basic features such as being able to add overlays or a camera. You don't get nearly as much control over what exactly you can stream or which audio tracks you want to be muted.
I have personally used Nvidia ShadowPlay before and can say for a fact that it is more suitable for recording your gameplay than it is for streaming it. While it is very simple to get started with, and we would recommend this to people who just want to stream their gameplay and add nothing fancy, we would also ask you to explore the other streaming software on this list to find a more powerful solution.
2. Streamlabs OBS
Next on our list is Streamlabs OBS – one of the most popular streaming software of all time. Unlike Nvidia ShadowPlay, Streamlabs OBS offers a more powerful control panel that allows you to stream just the way you want.
It also has one of the best user interfaces of any streaming software that we have tried so far. While it offers a lot of options that could get your streams to a whole new level with powerful features, it is also quite a user-friendly software for first-time streamers.
With Streamlabs OBS, you can stream to various platforms such as Twitch, YouTube Gaming, Facebook, and more. Streamlabs OBS also allows you to stream to multiple platforms at the same time, which is great for someone who wants to try out different streaming platforms to see which one fits best for them.
Most of the big names in the streaming industry such as Ninja and Kaskade have been using Streamlabs OBS as their choice of the streaming platform. It has crazy good optimization for streaming, and also offers a lot of pro overlays to get started with. Overall, Streamlabs OBS is a powerful yet elegant solution to get started with streaming.
3. OBS Studio
Ending our list of some of the best streaming software for Windows 10, we have OBS Studio. Think of OBS Studio as an even more powerful and open-source version of Streamlabs OBS. It offers a lot more features than most other streaming software for Windows 10, and the best part is the fact that it is completely free!
OBS Studio is also available for Linux and Mac, making it quite versatile for other streaming needs such as coding or video production. Since OBS is open-source, it receives regular updates and has a whole budding community that keeps the software in check and always full of useful features.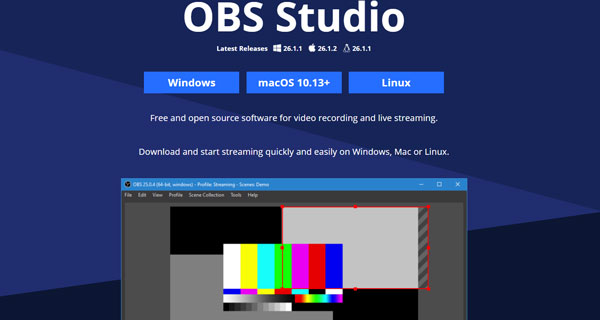 OBS Studio has everything that Streamlabs OBS does, plus a lot more. You can create "scenes" within OBS Studio that help accelerate your streaming process by a lot. You also have the ability to stream to a wider range of platforms such as Mixer and Twitch.
You can add several sources while streaming or recording, taking input from your display, capture card, graphic card, or anything else for that matter. OBS Studio does have a slight learning curve to it, but once you get the hang of it and get everything set up just the way you want, it's easily the most flexible streaming software for Windows 10 out there.
Conclusion
That's all folks! We hope you enjoyed our roundup of the best Streaming Software for Windows 10 in 2021! Which one among the list is your favorite, and how many of these Streaming Software have you already known or have been using? Know other good services for streaming that you feel people might find interesting and useful? Do let us know in the comments section below, we'd be delighted to hear from you guys!