PicWish allows you to remove Photo Background in One Click & Change Background Picture in seconds. With this, you will save your effort, time, and money. When compared to other websites, PicWish is absolutely free service and offers tons of new and great tools that other websites may not offer you for free.
For example, for the features like compressing the image, photo enhancement, photo retouching, etc., other websites will charge you a few bucks. But, at PicWish you are allowed to use all these tools absolutely free.
So, if you are interested to know more about this amazing website, make sure to follow this guide all the way until the end.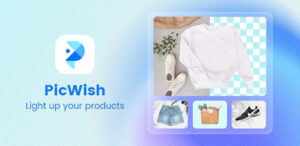 PicWish: Everything You Need To Know
We have already mentioned that it is a background removal tool that helps you to remove any type of background from your pictures online without charging you a single penny. But, still, there are many doubts in our minds regarding this website, and today, we will clear those doubts in this guide. So, make sure to be with us.
Is It Safe To Use PicWish?
In my opinion, it is absolutely safe to use PicWish, as this website got a 3.9 rating out of 5 on TrustPilot, and got recommended by ProductHunt – a platform to collect excellent new products. Also, you do not need to worry about your privacy and security because the developers are very strict about the users' privacy policy.
There are many services that PicWish offers their users absolutely free. This website automatically processes a large number of photos, and with its API, you can speed up your workflow. So, let's take a look at what more this amazing website will offer you:
#1. Background Remover:
It is the most highlighted feature of PicWish. You can literally remove the background of any type of image within a few seconds.
#2. Image Enlarger: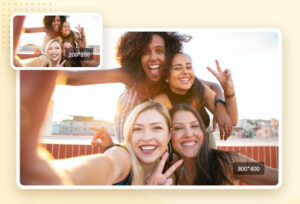 You can use the Image Enlarger feature to easily increase your images' size up to 4 times without any quality loss.
#3. Photo Retouch: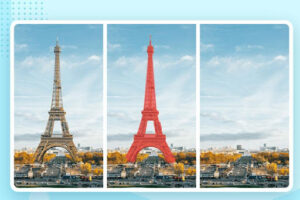 If you want to edit your photo and make it more attractive along with removing the background, you can use its photo retouch tool.
#4. Image Compressor:
Time was gone when we had to use heavy software on our system to compress our images because now, with the image compressor tool of PicWish, you can now compress your image size and change its format to .JPEG.JPG, and .PNG.
#5. Face Enhancement and Photo Enhancement:
If you have an image of yours in which your face or the image looks blurry, you can use the face enhancement tool to reduce blurriness.
How To Use The PicWish Tools?
It is very easy to use the PicWish tools. But, when you land on their official landing page, you will see that it said you to upload the image to remove the background. So, you can simply hit the Upload button, and it will automatically remove the background from your image.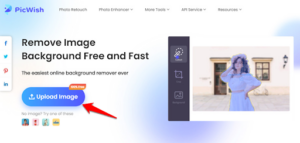 However, if you want to switch tools, then you can simply scroll down to the bottom of the page and select any of the above-mentioned tools. After that, all the processes are the same.
So, now you need to wait until it automatically makes changes to your image and then simply hit the download button. You will get your downloaded file on your device's download folder. Then, you can simply open it and check if you notice any changes.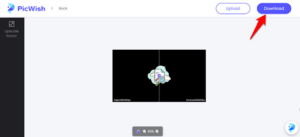 Is There Any Paid Service That PicWish Offers?
Yes, you can buy their API services in order to use PicWish's Background Remover, Object Remover, and Photo Enhancer API, from their official website.
Conclusion
It is worth mentioning that's free online software; the PicWish offers you everything needy tools that you generally need. Therefore, you should definitely use this website to edit your images in my suggestion. Anyway, that's it from our detailed review on PicWish. We are hoping that now you know a bit about this platform. But, in case you still have any doubts regarding the PicWish, comment below and let us know.