Bitdefender is one of the industry-leading Romanian cybersecurity software, also known as Antivirus software for PC and Mobile devices. The company BitDefender both develops and sells antivirus programs including web security, real-time protection, and other services too. Though the company and its product are quite good in terms of protection and features, sometimes it may possible that the Bitdefender Won't Update on Windows 10 Automatically.
Now, if you're also one of the unfortunate Bitdefender users on Windows 10 OS and encountering the same problem then make sure to check out this troubleshooting guide completely. The antivirus program is always set on Autopilot mode by default which provides maximum security to your Windows system with overall protection. But if in case, your Bitdefender won't auto-update then this guide is only for you.
Fix Bitdefender Won't Update on Windows 10 Automatically
It seems that there may be some issues with the internet service or proxy server or a failed connectivity or even being blocked by Windows Firewall protection somehow. Sometimes, it can also possible that some malware infections may block essential apps from running properly on Windows OS.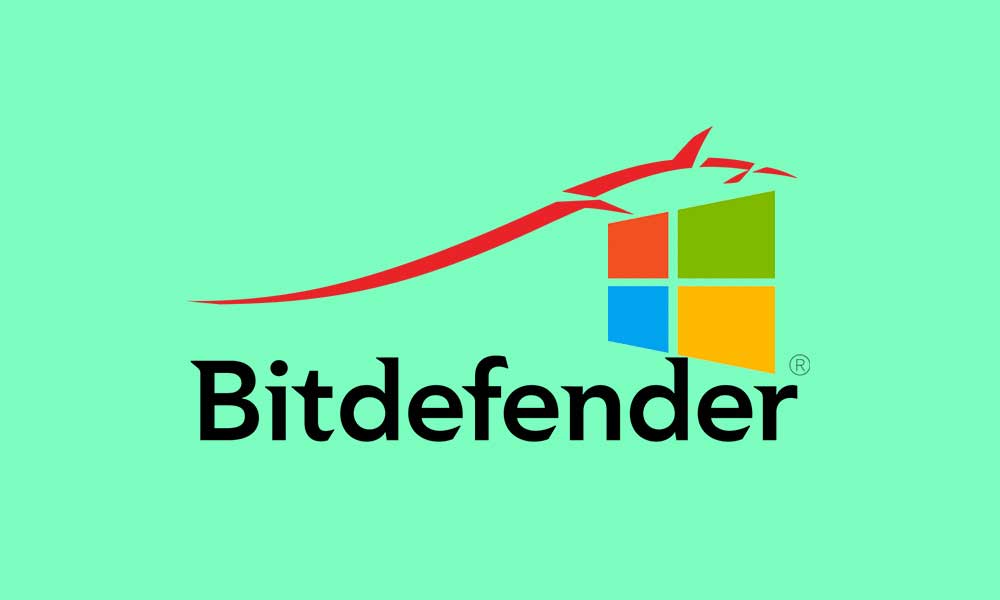 1. Uninstall Other Security Programs
If in case, there is any other security program or antivirus application installed on your computer along with the Bitdefender software, then make sure to uninstall all other security/antivirus program from your PC first.
Once done, restart your computer and then try updating the Bitdefender software. In most cases, the Bitdefender program will automatically start updating in the background.
2. Enable Auto-Update
It's also recommended to check whether you've enabled the auto-update feature on Bitdefender software or not. In order to do that:
Launch the BitDefender software > Go to Update.
Turn on the Automatic Update toggle.
Restart your computer and see if the Bitdefender tool automatically starts updating the latest version or not.
If not, we'll also recommend you to manually update the latest version and restart your system.
Hopefully, from the next update, BitDefender will automatically start updating in the background.
3. Disable BitDefender Activity Profiles
BitDefender antivirus program also offers multiple modes or profiles for the advanced PC users like Game Profile and Work Profile. The Game Profile basically modifies the antivirus settings temporarily and increases the performance of the system. While the Work Profile offers an optimized power consumption which will definitely increase battery life (useful for laptop users). So, it's a good idea to turn off both these features.
Launch the BitDefender program interface on the PC.
Click on Settings > Go to Profiles.
Simply turn off the "Activate Profiles Automatically".
4. Adjust BitDefender Settings
Launch the BitDefender application > Click on the gear icon from the bottom left side of the tool interface.
Click on Update > Check whether all options that you've enabled are correct and useful.
Additionally, you should also check out all the advanced features and Bitdefender Firewall option whether everything is set up properly or not.

For the Bitdefender Firewall option, click on the Shield icon.
Go to View Modules > Click on the gear icon in the 'Firewall' module.
Set the Network type as Home/Office, Stealth Mode 'Off', Generic 'On' under the "Adapters" tab.

Once done, save changes and reboot your PC.
5. Update Windows Build
It's also possible that due to the outdated Windows OS build, your Bitdefender tool isn't working as expected and so the update.
Press Windows + I shortcut to open up the Windows Settings menu.
Here click on Update & Security.
If there is any update available, click on Download and Install.
Once done, restart your computer to apply changes.

However, if in case, no updates are showing automatically, make sure to click on Check for updates > If available, download and install it.
Once done, reboot your PC and try checking the Bitdefender update.
6. Report to BitDefender Support
If none of the above methods worked for you, make sure to report the problem to the Bitdefender Support Team for further assistance on it.
Open the Bitdefender tool > Go to the Settings menu.
Click on Update > Click on Critical.
Here you'll get the useful error message.
Simply send it to the Bitdefender Support Team directly from the website or via email. (You'll find out the support email id on the official Bitdefender website)
That's it, guys. We assume this guide was helpful to you. For further queries, you can comment below.