A large number of operations & applications in a smartphone are meant to be working in parallel with the cellular network connection. From the primary time and date settings to higher applications which use mobile data. So it is highly unfortunate if the network connection does not work correctly and display "Weak Signal or lost network." In this guide, we will troubleshoot to fix Bluboo Weak Signal Or Lost Network Issue. There are multiple reasons for causing this issue which can be.
Of the area where you are present which have high attenuation rates or very poor signal coverage, in this conditions it is best to move around and check for the signals.
The highly crowded area can result in poor signal reception because when a large number of devices use the same network at once can cause a "rush."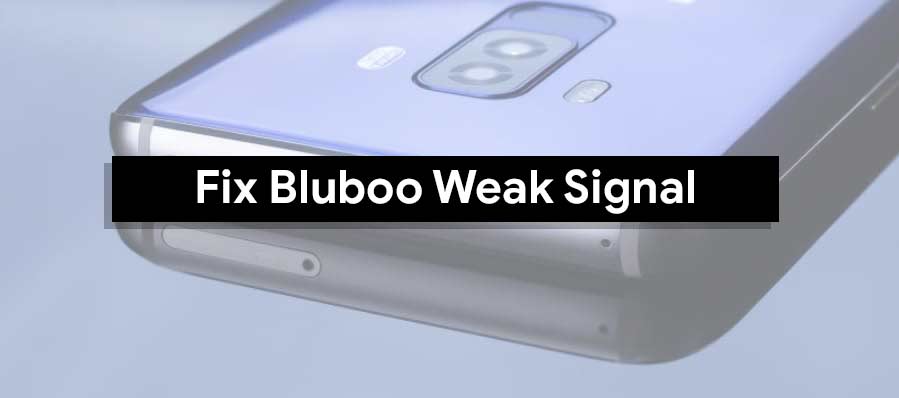 Fixes Bluboo Weak Signal Or Lost Network Issue
If you are in a crowded region, then it is advised to move to a less crowded area and check for the signal reception.
If you are not stuck in the above conditions here are some handy methods.
Toggle airplane mode.
One of the most straightforward and efficient methods to restart the network connection is to toggle the airplane mode. By doing so, the cellular network connection is getting refreshed, and an automatic network selection is being made. To do this, scroll down the notification bar and check for "Airplane" symbol. Enable airplane mode for at least 15 to 20 seconds. And then turn airplane mode OFF. Now check if the issue is resolved.
Manual network selection
You can select the mobile cellular network if the automatic selection is not working. To do this go to Settings > cellular networks > choose network operators > search networks >select the network. It should resolve the issue in most of the cases.
Restart the phone
If none of the above solutions works then you can try restarting the phone. This should resolve the issue. To do this hold on the power button for 5 seconds and in the resulting options click on restart.Then check if the problem is fixed.
Reinsert the sim card
Sometimes the villain can be the improper positioning of the sim card. So turn off the phone. Then remove the sim card. Then carefully reinsert the sim card and turn on the device. Check whether the issue is resolved.
Unlocking device from the specific network
If your phone is locked to a specific GSM network and you want to use another service provider you have to unlock the phone. To do this easily, you should check the website "unlock authority." Fill the required form, and you will get the codes, and other information's via email.
Hope all these solutions will help to Fix Bluboo Weak Signal Or Lost Network Issues faced by all. If you have any queries, feel free to ask via comment or contact us page.