Samsung Galaxy S22 series is relatively one of the best Android smartphones in the market. Comprising of Galaxy S22, S22 Plus, and S22 Ultra, the series gives you an ensemble of the best specifications and performance. However, some of the users reported Bluetooth issues on Samsung Galaxy S22 series. It could be anything from a minor software glitch or a hardware issue depending upon the use case.
Note that there's no factory-led hardware issue so that's out of the question. If you are struggling with the Bluetooth issue, it is localized and limited to a subset of users and not all the Galaxy S22 series users.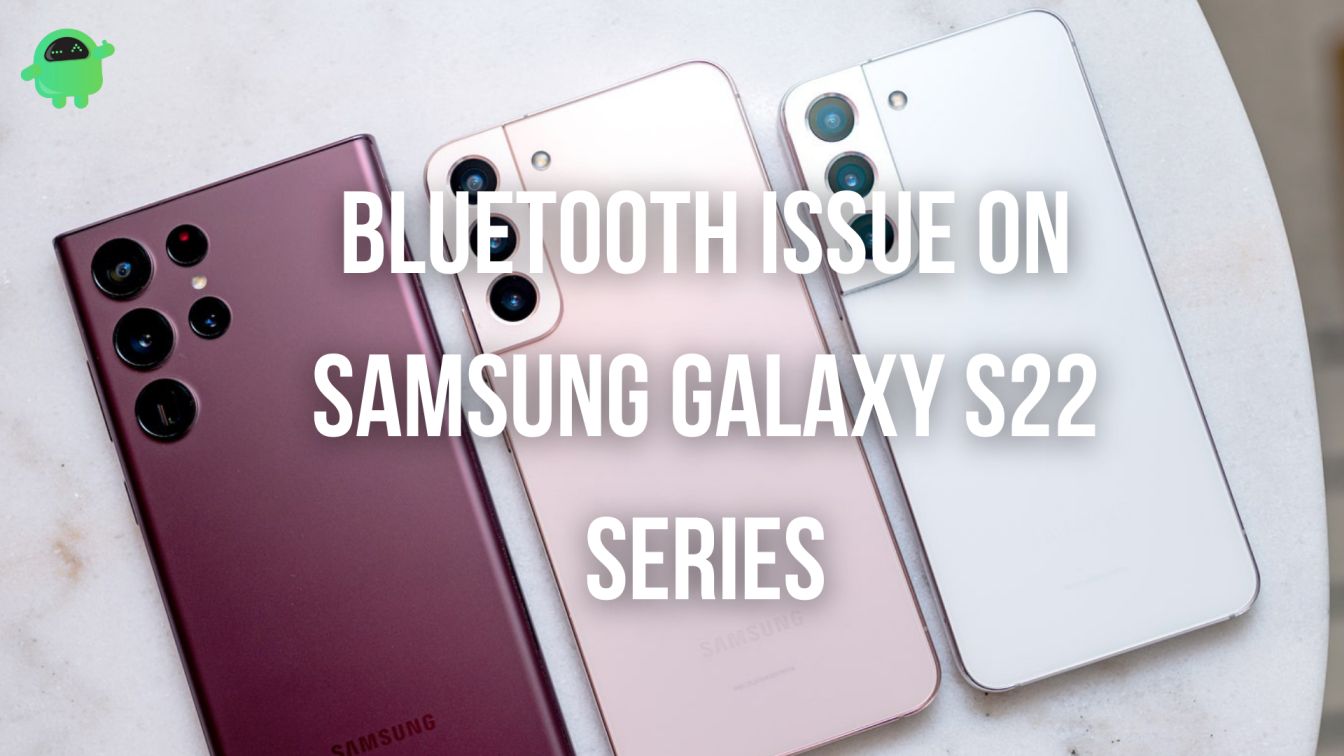 Types Bluetooth issues on Samsung Galaxy S22, S22 Plus, and S22 Ultra
Apparently, there can be several Bluetooth issues and each user might be facing different issues. This includes Bluetooth not connecting, Bluetooth pairing is disconnecting randomly, no music in the Bluetooth earphones, the phone can't find Bluetooth device, issues related to connecting with the car infotainment or stereo system or external speakers, and these are just a few of the many. Let's check out how you can fix Bluetooth issue on Samsung Galaxy S22, S22 Plus, and S22 Ultra.
How To Fix Bluetooth issue on Samsung Galaxy S22, S22 Plus, and S22 Ultra?
Turn Bluetooth ON/OFF
Apparently, this is the foremost troubleshooting method that you can do to fix Bluetooth issue on Samsung Galaxy S22, S22 Plus, and S22 Ultra. What this does is kickstart Bluetooth in case it failed to turn ON the first time around.
Roll down the Notification Panel.
Locate the Bluetooth icon on the Quick Settings section and long-press on it to access it.
Turn OFF the Bluetooth (assuming that it was turned ON the first time around).
Repeat "previous step" several times and then, leave it to the ON position and check the issue has been resolved or not.
Forget and Re-pair
You were unable to connect to a Bluetooth device either the first time or if it has previously been paired but isn't pairing now. Turns out re-pairing the device can help. Of course, when you want to re-pair the Bluetooth device, you need to unpair or forget the device.
Proceed to the Bluetooth settings on your Samsung Galaxy S22 series smartphone.
Long-press on the paired connection you want to remove or tap on the gear or three vertically stacked dots for 'More options' and select 'Unpair'.
Wait for a few seconds.
Go to Bluetooth and search for the device you want to pair.
Once you get the device listed, tap on it to pair and click on "Pair" or any option in affirmative on the recipient device if asked.
Clear Bluetooth cache
This is recommended by Samsung itself wherein clearing Bluetooth's cache on Samsung Galaxy S22, S22 Plus, and S22 Ultra can do wonders. Here's how you can do it.
First up, navigate to the Settings app and proceed to Apps.
Now, click on the Sort icon and select "Show system apps".
You need to find Bluetooth now and once you find it, tap on it, proceed to the Storage section.
Locate "Clear Data" and tap on it. Confirm by hitting the "OK" button and that should do the trick.
Note that you will have to reconnect to the Bluetooth device you wish to connect, which is basically how the unpair and pair method works.
Toggle Airplane Mode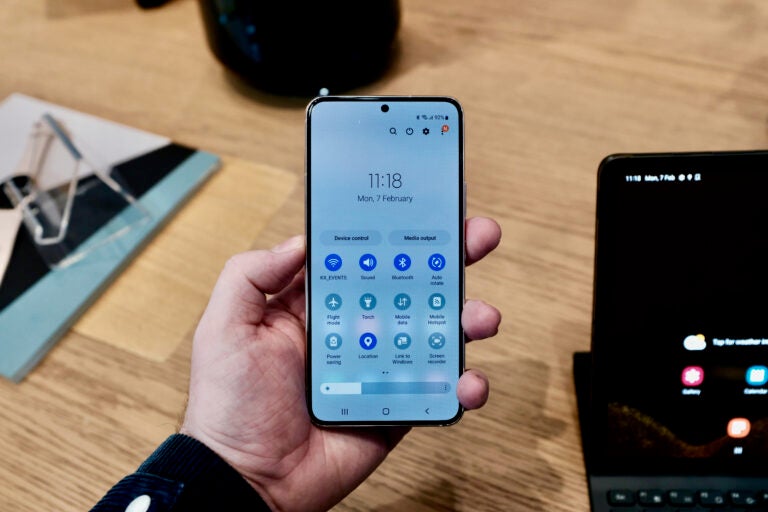 Airplane mode will temporarily cut off any external connection and that includes Bluetooth as well. Since you are struggling with Bluetooth not working or not connecting, try toggling airplane mode which should do the trick. Here's how you can do it.
First up, drag down the notification panel and tap on the 'Airplane Mode' icon. This will engage it.
Wait for a few moments.
Disable it.
Check if Bluetooth is working on your system or not.
Turn OFF Battery Saver Mode
Battery Saver Mode, as said, essentially squeezes the performance of your phone to enhance battery life a bit further than it should last without this mode engaged. As said, it could interfere with some features and Bluetooth counts it as one. The straightforward fix is to turn OFF battery saver mode if you have engaged in. Here's how to do it.
Drag down the notification panel.
Find "Power Saver" or "Battery Saver" or any other moniker your phone might use and tap it to turn it OFF.
That's pretty much all. You can verify if the battery saver mode works or not.
Test with other devices
If connecting to a particular Bluetooth device is a problem, test it out with another device. Take another phone or any device with Bluetooth, try to pair with it. It could be an error connecting to your device thus, testing it with another device can fix the problem if it was the reason to begin with.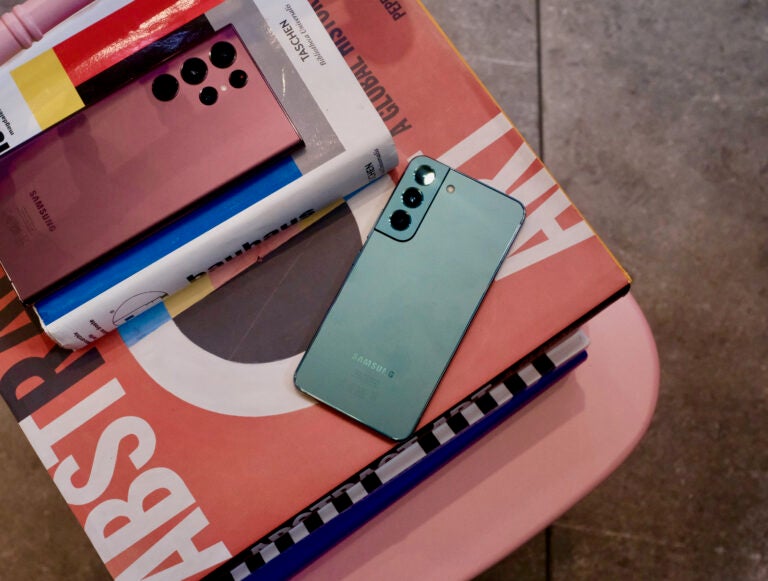 Verify how your device connects with Bluetooth
Based on what device you are trying to connect with yours, the method can differ. Some devices require you to enter a passcode while a Bluetooth earphone would require pressing it for a few seconds to enable Bluetooth and connect to the available Bluetooth device. Similarly, some devices might ask you to confirm when connecting with another of your Galaxy S22 series smartphone over Bluetooth. Check whether you are trying the right method or not.
Your device is not discoverable
If another device is unable to find you, it could be anything from an external speaker to a wearable like Galaxy Watch or even another smartphone, you might not have turned on discoverability yet. Your phone has a function that makes your device visible or invisible to active Bluetooth devices depending upon how you set it.
If you set it as not discoverable or turn off "Discoverability" or "Discoverable", the phone won't show up on other devices searching. It's only after you enable it that other devices will be able to find you. If there's no function as such, your phone is by default discoverable and thus, this method won't apply to you. For those who have this function, make your Bluetooth "Discoverable" and that's all.
Verify compatibility
If you don't know it yet, there are a few generations of Bluetooth, and based on which version your Bluetooth device is using, you might be able to connect with your Galaxy S22 series smartphone or not. When you buy an accessory be it an external speaker, earphone, headphone, wearable, or any other device and want to pair it up with your phone, remember to check for compatibility. If it isn't compatible, you will have issues connecting or transferring data if it connects.
Restart both the devices
Most of the time when a Bluetooth issue occurs on any smartphone, it could be as light as a minor software error. Well, that won't need a rocket science degree as you can literally fix it simply by restarting the device. All you have to do is to long-press on the power button and select "Restart". That's all.
Reset Network Settings
The next thing that you can do is reset network settings. This will fix any incorrectly set network or any other network-related issue. Here's how you can do it.
Go to Settings on your Samsung Galaxy S22/S22 Plus/S22 Ultra and proceed to "Reset".
Tap on "Reset Network Settings" and follow the on-screen instructions to reset it.
Once it is done, go to Settings >> Bluetooth and connect to a Bluetooth device and check whether it makes any difference or not.
Software Updates
Although it is unlikely in most cases a software update patch can cause issues if there's something related to Bluetooth that's broken or was broken. For anything, you should always keep the phone updated with the latest patch no matter what.
Go to Settings >> About Device >> Software Update >> Update Now.
Note that the process is albeit similar, different model of smartphones from Samsung may use different analogies so this canonical process should help as a reference.
Wipe cache partition
Did you know that if the root cause of an issue is a corrupted system cache, you can wipe it off using recovery mode on your Samsung Galaxy S22, S22 Plus, and S22 Ultra. Let's see how you can wipe the cache partition.
Turn off the phone.

Next, press Power + volume UP + Home button for a few seconds till the phone restarts and release it once it shows the Samsung logo. This is when your phone goes on Recovery Mode.
Proceed to "Wipe Cache Partition" using volume rockers and a power button.
Confirm by hitting the "Yes" when asked.
Finally, select "Reboot system now" and that's all.
Pull off a factory reset
I wouldn't recommend pulling off a factory reset unless you have backed-up all the data stored on your device and are ready to wipe it all. Here's how it works.
Firstly, go to Settings on your Samsung Galaxy S22, S22 Plus, or S22 Ultra.
Proceed to "Factory Data Reset" or search for the same in the search field.
Tap on "Factory Data Reset" again and follow the on-screen instructions where it will ask you to click on "Reset >> Delete All".
After the end of this process, you should be able to set up the device and check whether Bluetooth on your phone has started working properly or not.
Talk to a technician
Certainly the last thing you can or should do is to visit a service center to get the phone diagnosed. It could be a software or hardware issue and the technician should help ascertain what is wrong exactly and how you can actually fix it up. We at GetDroidTips recommend going to an authorised service center but you can go to a local service center.
Wrapping Up
Based on what caused the Bluetooth issue on Samsung Galaxy S22, S22 Plus, and S22 Ultra, you can use the respective troubleshooting strategy to fix the issue. This is an extensive guide and you should be able to fix the issue for sure.